I Bought A Refurbished M1 MacBook Pro – Here's Why…
---
---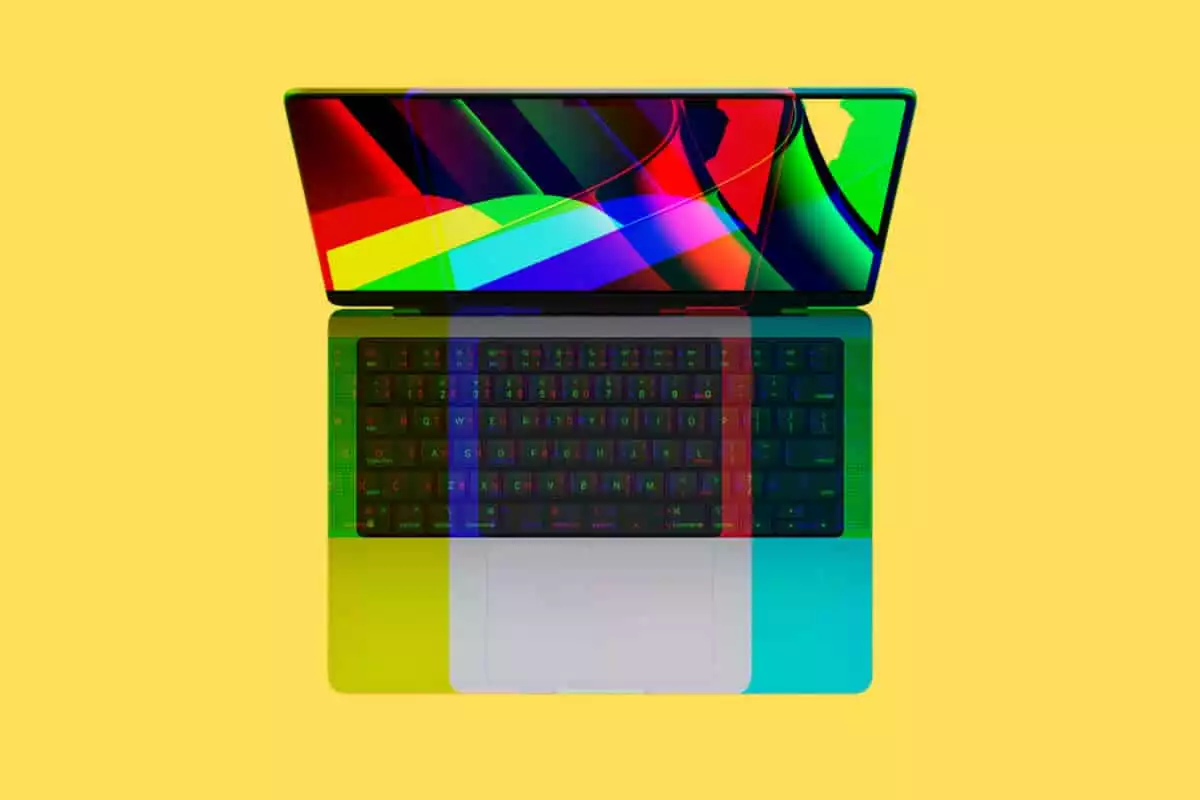 I had a month-long trip booked, I needed to work, and I didn't have a laptop. Here's why I decided to buy a refurbished M1 MacBook Pro over a cheaper, ChromeOS-powered machine
---
Working remotely, or away from your usual setup, in a foreign country is a rather daunting task. Like driving on the opposite side of the road, it takes a beat to get back into the flow of things. In order to maintain my usual pace of work, I figured keeping myself inside the same operating system, in this context, macOS, would be the quickest way to ensure I could work effectively whilst on the move.
The screen would be smaller, I'd have to use a trackpad and the MacBook's built-in keyboard, but at least the operating system, my general settings and preferences, and my tools and applications would remain the same.
This was the main reason why I decided to go with a MacBook Pro over a Chromebook or a Windows 11 machine despite the fact both of those would have been considerably cheaper. I use a Mac Studio at home, in my office, so I wanted to use a MacBook while on the move. I figured, at the very least, I'd have parity across my tools and applications, as well as my other workflows inside things like Pages and Google Drive.
I also bought a refurbished M1 MacBook Pro – I got mine via Gazelle, FYI – for a few, key reasons. I'll unpack all of the main reasons below, answering as many of the most commonly asked questions about buying a refurbished M1 MacBook Pro that I can.
Why I Bought A Refurbished M1 MacBook Pro…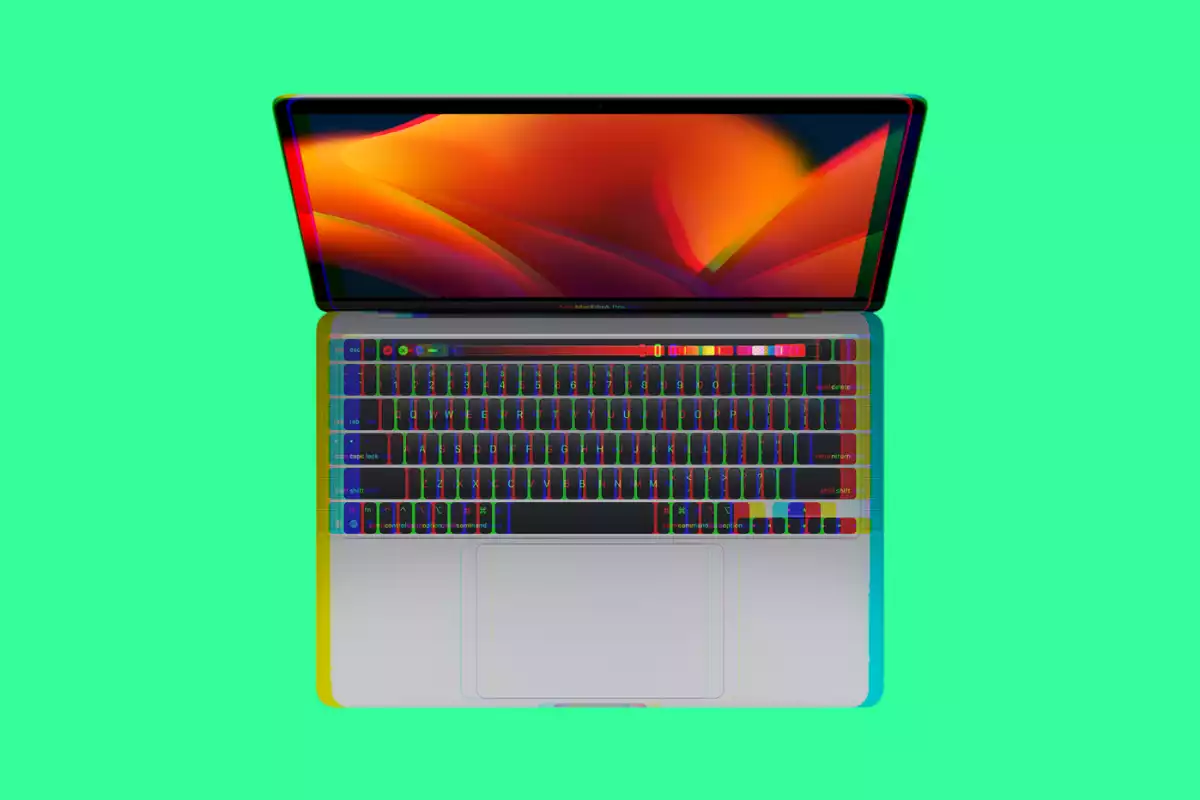 There's a few good reasons why I bought my M1 MacBook Pro refurbished. The first is that, as a laptop, it will not be my main computer; instead, it'll be a stand in for when I'm traveling. For this reason, it just needs to be functional with plenty of performance. Having the latest chipset and bells and whistles is not essential.
Second, environmentally speaking, refurbished products are a great way to reduce e-waste and your carbon footprint. The machine you're buying has already been manufactured, shipped, and used by someone in your country. Your order does not require any additional overseas shipping and this makes it significantly greener as a result.
Third, cost. Refurbished MacBooks cost a lot less than new MacBooks. How much less? Around 40% cheaper than buying one brand new. That's a pretty significant difference, right? Even if you're using company plastic to buy one, the savings potential is still seriously appealing. Even more so when you factor in the environmental angle too.
These are the three main reasons why people buy refurbished. But this is just the tip of the iceberg. As you'll see below, there are plenty of additional reasons why buying a refurbished MacBook Pro makes a lot of sense for certain types of users. Let's now unpack some of the additional benefits of buying a refurbished M1 MacBook Pro…
Refurbished M1 MacBook Pro Benefits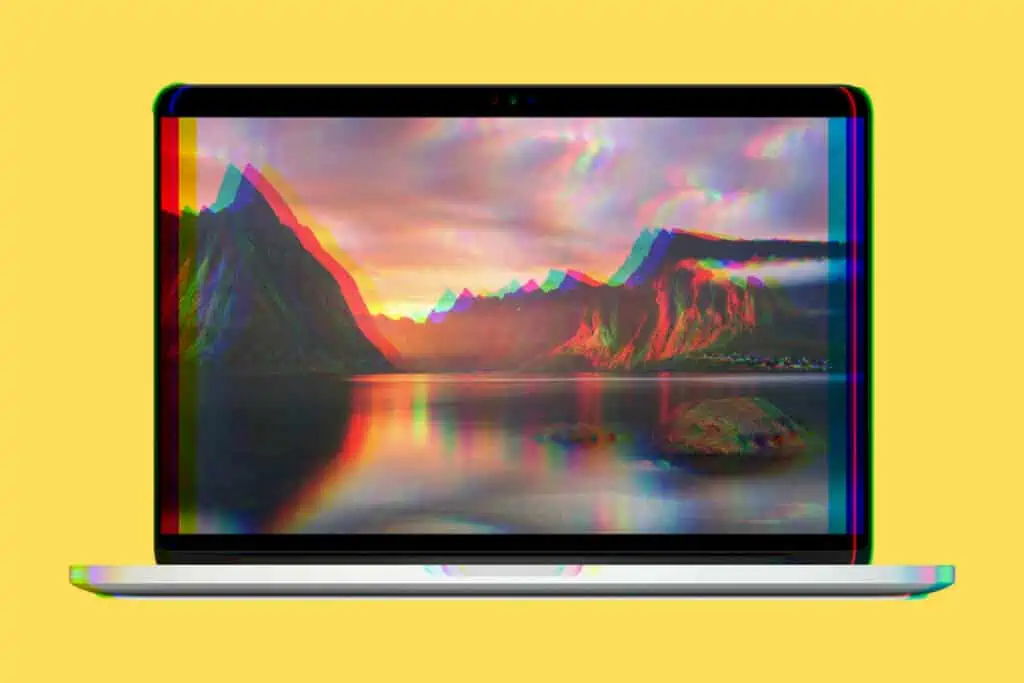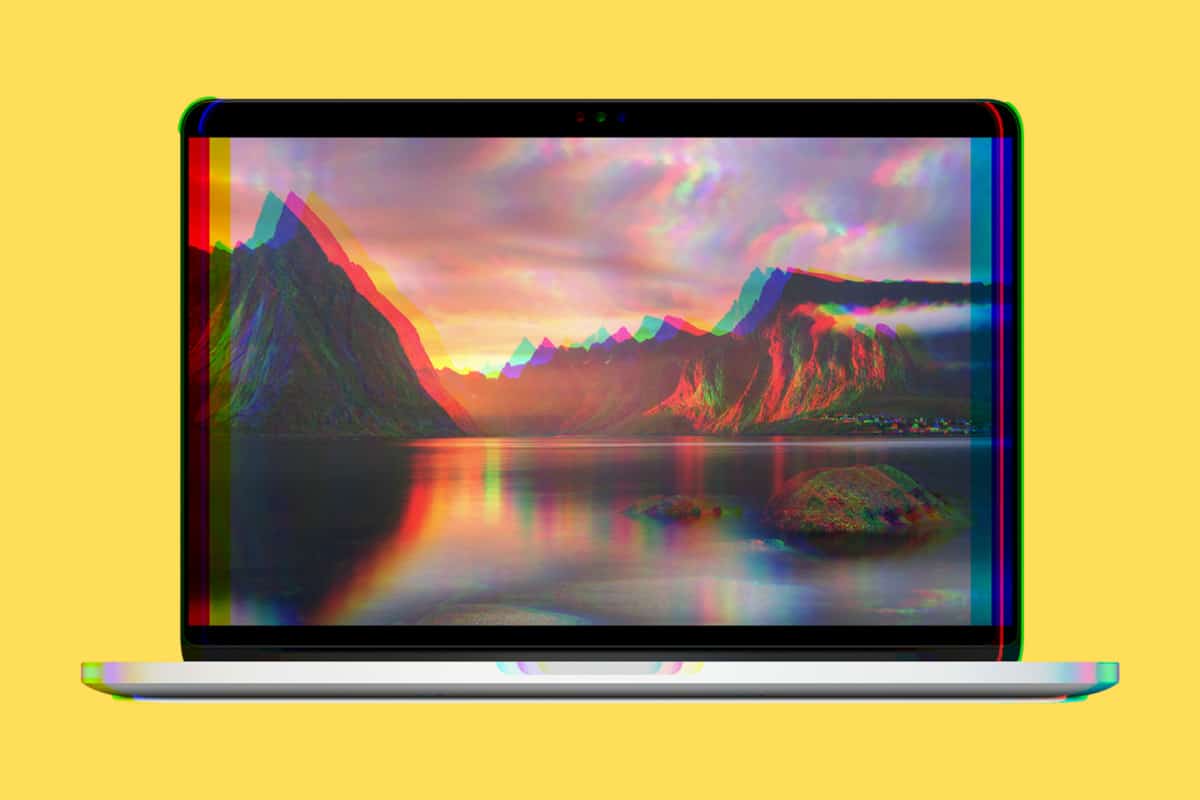 Battery Life
The MacBook Pro's 100-watt-hour lithium-polymer battery is a marvel in this regard. It's capable of up to 21 hours of Apple TV movie playback. Imagine this: you could watch the entire Lord of the Rings trilogy, extended versions included, and still have plenty of juice left for a few episodes of your favorite TV show.
But the impressive battery life isn't just for movie marathons. It's also designed to handle the rigors of everyday use. With up to 14 hours of wireless web surfing, the 16-inch MacBook Pro can easily get you through a full day of work, and then some, without needing to be tethered to a power outlet.
This kind of endurance is a game-changer for professionals and creatives who need a machine that can keep up with their demanding workflows. Whether you're editing 4K video, rendering complex 3D models, or juggling multiple virtual machines, the MacBook Pro is the perfect travel companion for digital nomads or those that like to work on the move.
MacBooks Last A Long, Long Time
MacBooks last a long time. You could buy one today and run it, pretty much care-free, for the next eight years (and that's a conservative estimate). My last iMac ran seamlessly, without a single issue, for over 10 years. The only reason I had to swap it was because its CPU was starting to show its age with newer, more power-hungry applications.
Apple's macOS support, like its iPhone support, is legendary. You'll get every software path and major platform update as soon as it is available. Whether you're using a brand new 2023 MacBook Pro or one from 2020, you'll get the same level of software support and this, alongside the MacBook Pro's massive performance and battery life, is one of the main reasons why Mac users tend to remain Mac users for life.
Ridiculous Performance
Apple's M1 chipsets are bonkers. They're incredibly power efficient and massively powerful. What's even more impressive, though, is that Apple, compared to the likes of Intel and Samsung, is a relative upstart when it comes to chipset design. It hasn't been doing it for very long, versus Intel's decades-long experience, and yet it is more or less matching and, in some cases, out-innovating Intel with its chipset design.
If you're worried about performance on a refurbished M1 MacBook Pro, don't be – Apple's MacBook Pro has more power under its hood than most users will ever need. It will munch through everything from video-editing to working in the cloud without so much as a single fan rotation. For 99.9% of users, running an M1 MacBook Pro is like owning a Tesla. It has more power than you'll ever be able to reasonably use in your day to day life.
Seamless Integration With iPhone and AirPods
If you already have an iPhone and AirPods, a MacBook Pro is an obvious choice for working on the go. Everything connects to one another as if by magic. For instance, you board a train and open your MacBook Pro to do some work. As soon as you power on the MacBook Pro, a notification will pop-up asking if you want to pair your AirPods. It's stuff like this that really sets macOS apart from other operating systems, its little features and nuances.
Similarly, with iPhone, you can pick up emails you started on your iPhone inside the Mail app on your MacBook Pro and vice versa. The Notes app syncs perfectly too, and so too do all of Apple's productivity tools like Pages. This makes working across your iPhone and MacBook Pro about as cohesive and simple as can be – no other, major operating system offers this kind of seamless integration.
AirDrop is Insanely Useful When Traveling
AirDrop is a wireless protocol that lets you quickly move files from one Apple device to another. For quickly moving photos or files from your iPhone to your MacBook Pro, AirDrop is brilliant. I run a tech blog, so images are important. Being able to take a picture of something and then have it on my MacBook Pro within seconds makes my workflow so much easier, whereas on a Chromebook, for instance, I'd have to email the image to myself and then open the image and then save it to my MacBook Pro.
Again, this isn't a massive feature or one you tend to hear much about but when you're working remotely – like in a hotel room or on a train – features like AirDrop really come into their own, speeding up your workflow by allowing you to quickly move important files from your phone to your computer (and vice versa).
Things To Keep In Mind…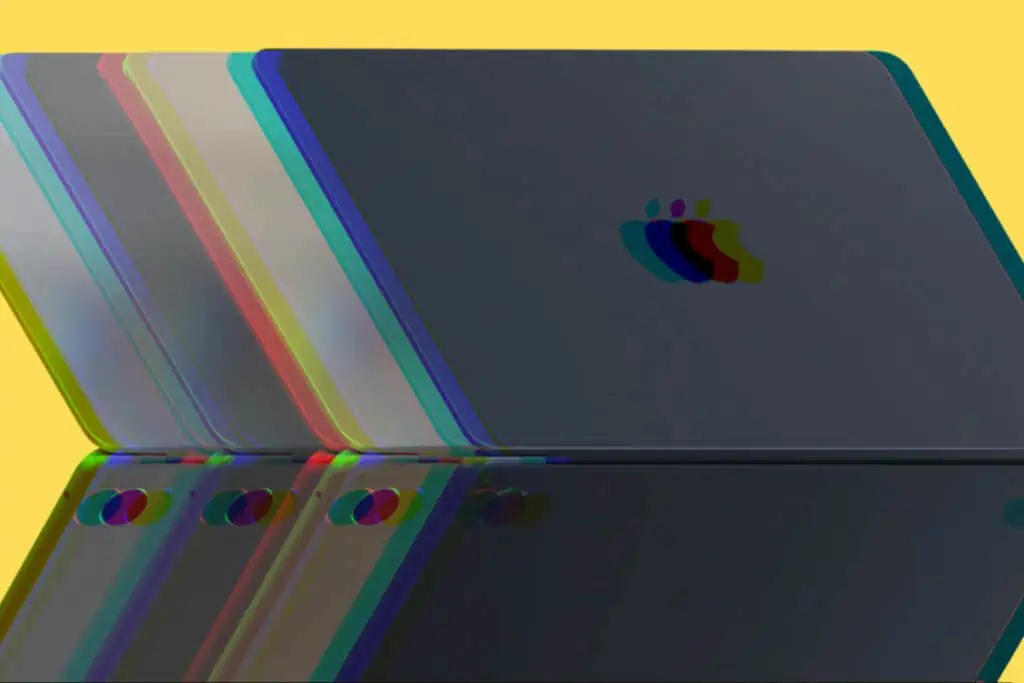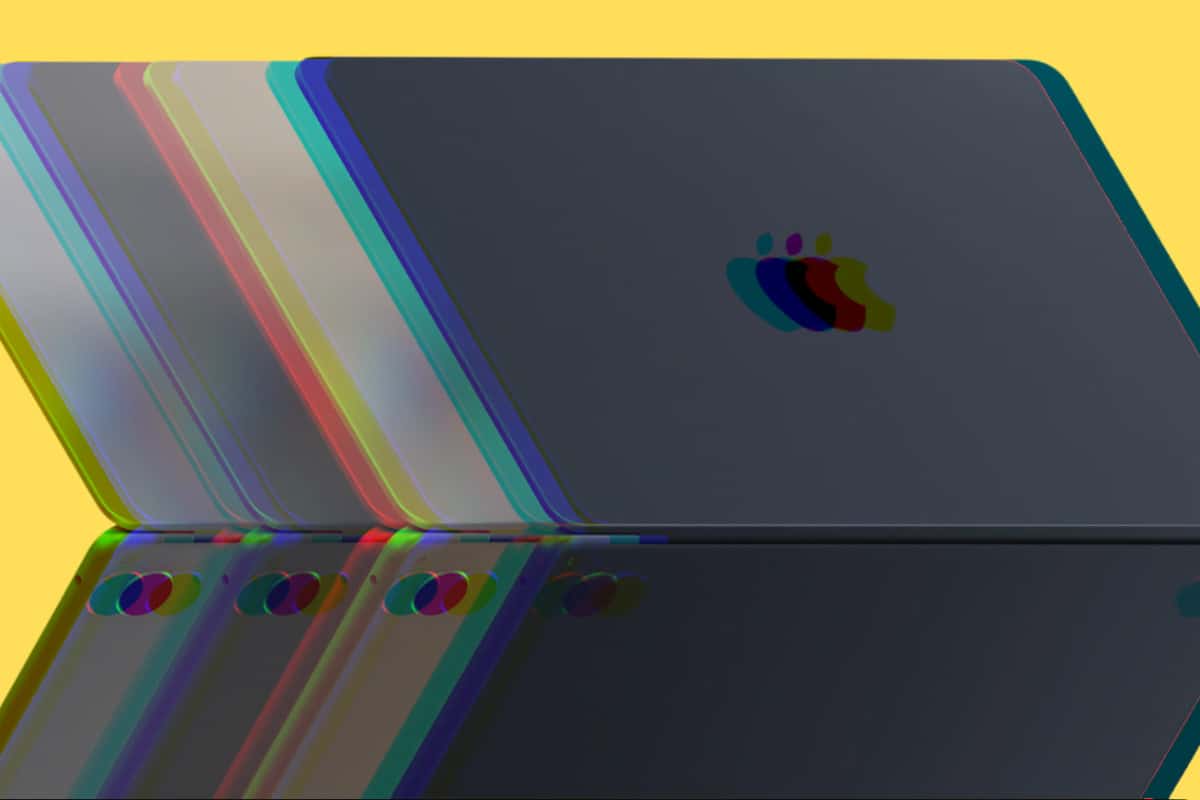 How Much Storage Do You Need?
The 2020 M1 MacBook Pro, the one I bought, comes with a solid-state drive (SSD) as standard. These types of drives, being significantly faster than standard hard drives, do not have any moving parts, help with the overall performance of the machine, complementing its potent CPU and ample memory. They also run completely silently too.
The base model of the 2020 M1 MacBook Pro comes with a 256GB SSD. This is a generous amount of storage for users who primarily use cloud-based services or external storage solutions. It's sufficient for storing documents, photos, and applications, and can even handle a moderate collection of videos and music.
If you need more, Apple has you covered. The M1 MacBook Pro comes with the following additional storage tiers: 512GB, 1TB, and 2TB. How much storage do you need on a Mac? Obviously that'll depend on how you plan on using the machine. If all you do is web-based, cloud computing and you do not do a lot of image and/or video editing, 256GB might be enough.
I went with 256GB, for instance, but the reason for this is simple: my MacBook Pro is not my main work machine, so I do not require as much storage on it. If you plan on using the MacBook Pro as your main work machine, you'll want to go with either 512GB or 1TB. This will future-proof your purchase and ensure you don't have to start worrying about storage management further down the road.
The 2TB model is designed for those who work with and edit lots of 4K video footage; these files are massive, so you need a sizable SSD to accommodate them. If you do not work with video files, you don't even need to think about the 2TB option. You'll be more than fine with either 512GB or 1TB. Casual users, or those that predominantly do most of their work online via the cloud, will likely also be fine with 256GB.
Are Refurbished MacBook Pro As Good As New Ones?
When you buy a refurbished MacBook Pro from a legit retailer like Gazelle or REBOXED, you're getting a machine that has been meticulously inspected and tested. It isn't just some used laptop that has been wiped by the user, it is effectively as good as a new one. Any defective parts are replaced, and the machine is cleaned and repackaged.
In many cases, a refurbished MacBook Pro will look and function just like a new one, especially if you pay a little extra and go for one that is in mint condition. Although, you can save a few hundred bucks on your purchase by opting for a model that has some cosmetic damage, a scratch or dent here and there.
In terms of performance, a refurbished MacBook Pro will perform just as well as a new one. The same powerful processors, high-resolution displays, and fast SSDs are all part of the package. And if it doesn't or you experience issues with it, you can always return it to the vendor and get your money back. This is one of the main reasons why I use Gazelle; it offers a no fuss 30 day returns policy.
Cons of Buying Refurbished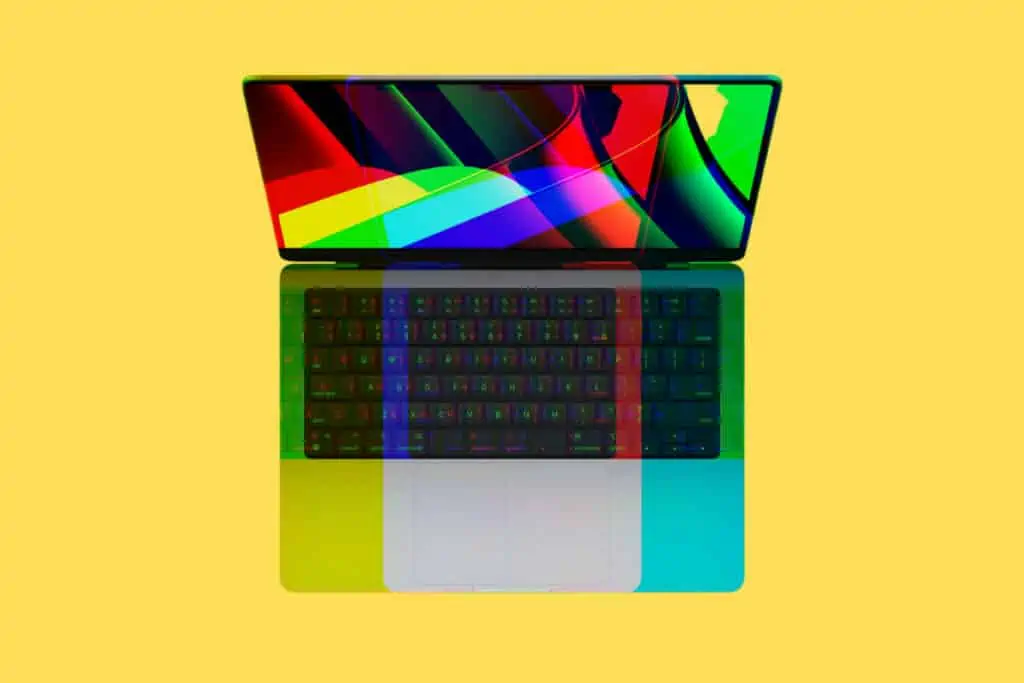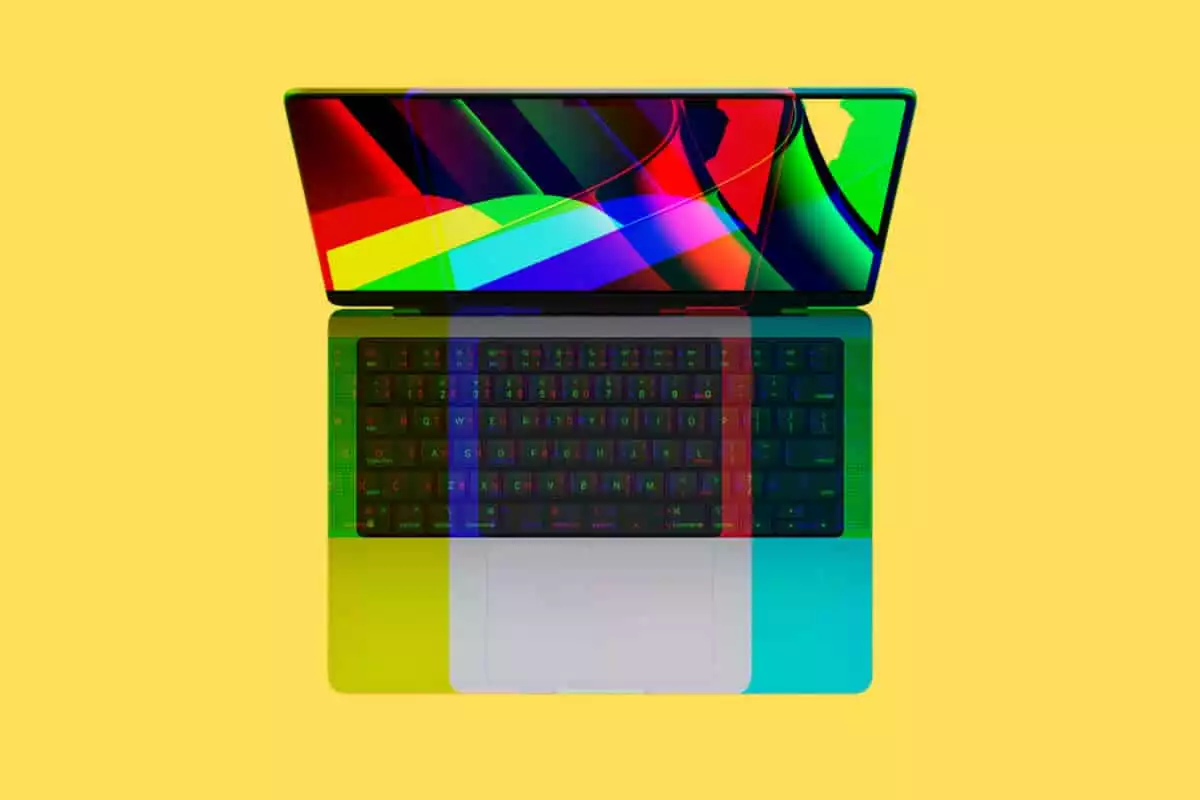 As you can probably tell, I'm a rather big fan of refurbished technology. But while there are myriad benefits associated with buying refurbished phones and laptops, there are also some downsides that you also need to consider.
Here's a quick breakdown of the main CONS of buying refurbished MacBooks and technology in general:
Limited Selection and Availability
One of the primary disadvantages of buying refurbished is that your options may be limited. Unlike new products, which are consistently available in various models and configurations, the availability of refurbished items depends on what has been returned or traded in. This means you might not find the specific model or configuration you want.
Potential for Cosmetic Blemishes
Refurbished products have often been used before, which means they may show signs of wear and tear. While reputable refurbishers will ensure the product is in good working order, they usually don't replace parts that have minor cosmetic damage. Therefore, your refurbished product might have scratches, dents, or other blemishes that wouldn't be present on a new product.
Shorter Warranty Period
While many refurbished products come with a warranty, it's typically shorter than the warranty for new products. For instance, a new laptop might come with a one-year warranty, while a refurbished version of the same model might only have a 90-day warranty. This shorter coverage period can be a significant drawback for some buyers.
Uncertain Product History
When you buy a new product, you can be confident that it's fresh from the factory. With a refurbished product, however, it's often unclear how the previous owner used and cared for it. Even with thorough testing and refurbishing, unseen issues from the product's past life could potentially surface down the line.
Lack of Original Packaging or Accessories
Refurbished products often don't come with the original packaging or all the accessories that a new product would include. While this isn't a deal-breaker for everyone, it can be disappointing if you were expecting a "like-new" unboxing experience.
Bottom Line?
This 2020 M1 MacBook Pro is the third refurbished MacBook product that I have owned. I've been using it daily for a solid week and half now on my month-long trip to Finland. I've used it on planes, trains, boats, and inside hotel rooms, bars, and friends' apartments. And you know what? It hasn't missed a beat.
I've charged it, twice, I think, so far and it still currently has 40% battery life. I've used it solidly for 2-3 hours a day with plenty of intermittent usage in between. The performance has been exemplary, as you'd expect from a MacBook Pro, but I was also massively impressed with how lightweight and easy to transport it is – I barely notice it in my backpack.
As investments go, this machine has been one of the best things I've purchased in the last couple of years. The battery life is remarkable for a laptop, it runs silently, even when performing intensive tasks, it has more power and performance than I'll ever need, and macOS, as ever, is a pleasure to use on a daily basis, syncing seamlessly with my iPhone and AirPods.
Bottom line? If you want a near-perfect performance laptop for just over $1000 (brand new, you'd pay almost $2K), I'd highly recommend picking up a refurbished M1 MacBook Pro.
Richard Goodwin
Richard Goodwin has been working as a tech journalist for over 10 years. He has written for Den of Geek, Fortean Times, IT PRO, PC Pro, ALPHR, and many other technology sites. He is the editor and owner of KnowYourMobile.