How To Clean AirPods (Without Breaking Them)
---
---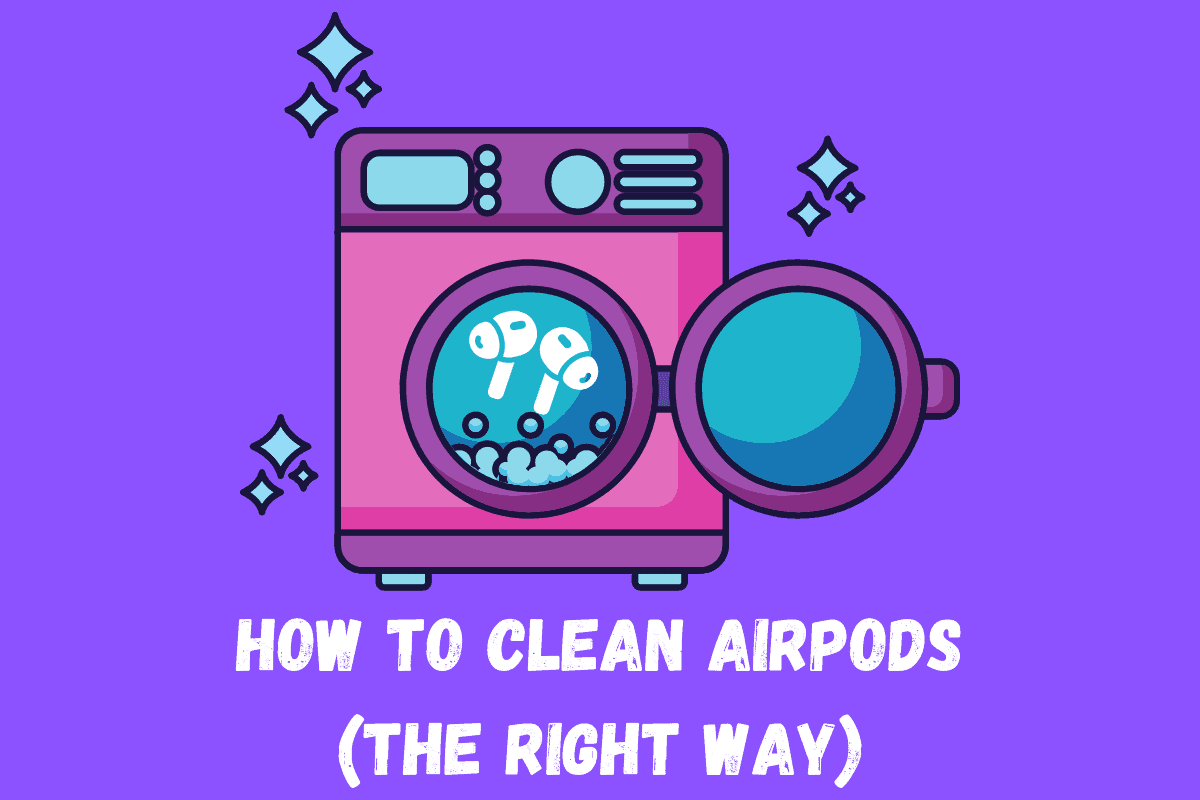 The quickest and easiest way to clean AirPods; plus some advanced DOS and DONTS about what you can and cannot use, as well as details on a new AirPods Washing Machine gizmo…
Apple's AirPods looks like a work of art – especially the AirPods Pro. They're sleek, shiny, and slightly out of this world looking. People who haven't used them before are always asking me how they sound and if they can try them out.
I tell people they sound great – especially the new AirPods Pro (check out our review here). Not sure about AirPods or AirPods Pro? Check out our direct comparison of the two earbuds here: AirPods Pro vs AirPods: What's The Difference.
But I'm always afraid to let anyone try my AirPods. Not because I don't like sharing, but because I don't want to gross them out if any earwax happens to be on one of my pods. And that's not nice, but it is easy to fix.
Did you know that gunk and wax is the #1 issue why your AirPods sound muffled or off too?
How To Clean AirPods – The #1 Easiest Method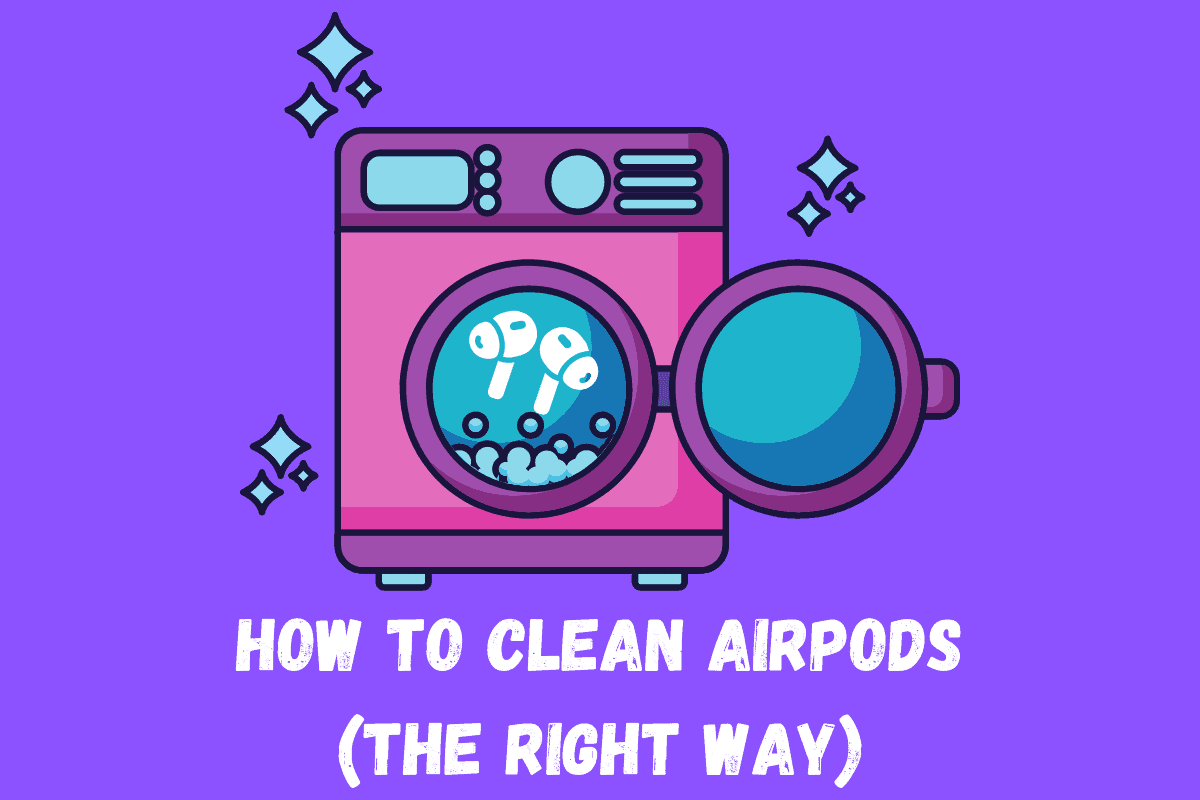 Unfortunately, Apple's AirPods, like any earbuds, do collect wax from time to time, so cleaning is a must if you want to keep them sounding and looking the best.
But the AirPods are very small and delicate electronic devices, so you want to be careful how you clean them so as not to damage them. Thankfully, you now have the option of getting a dedicated earbuds cleaner.
If you don't like getting your hands dirty, this little cleaning device is a great option. You pop your AirPods in, set it to clean them, wait a few minutes, and, BOOM, you now have shiny, clean AirPods that look as good as new.
This device – which is designed purely to clean your AirPods – is called the Cardlax EarBuds Washer and it is currently running on Kickstarter. You can sign up to support the campaign today and, once it is successful, you'll get your very own washing machine for your AirPods and other earbuds.
Keep in mind that this is a Kickstarter campaign, so you might not ever actually get the device – it will have to reach its campaign goal. But the company behind it has pretty good pedigree in this regard; it also released a credit card-size muscle massager.
When this device starts shipping, it will be the best option for hands-free cleaning of your gross AirPods. Until that happens, however, you're stuck with the tried and trusted method of manually cleaning your AirPods and their charging case.
And here's how you do that…
How To Clean Your AirPods & AirPods Pro
Cleaning your AirPods & AirPods Pro is a two-pronged approach. First, let's talk about cleaning the body of the AirPods & AirPods Pro — that is, their stem and bulb.
The easiest way to clean the outer shell of the AirPods & AirPods Pro is by using a microfiber cloth.
These are the same types of cloths that you clean your eyeglasses with – you can get them here. Just give each AirPods or AirPods Pro a good scrub with a microfiber cloth and you'll find they are as shiny as the day you bought them once again.
AirPods Pro
However, things are a little trickier when cleaning the microphone and speaker meshes on the AirPods. The speaker meshes are obviously found in the build of the device while the microphone can be found in the opening of the silver ring at the end of an AirPod's stem.
The best way to clean the microphone and speaker meshes is with a cotton swab, also known as a Q-tip. Simply give each microphone and speaker mesh a good swap with the Q-tip and any gunk should fall right out.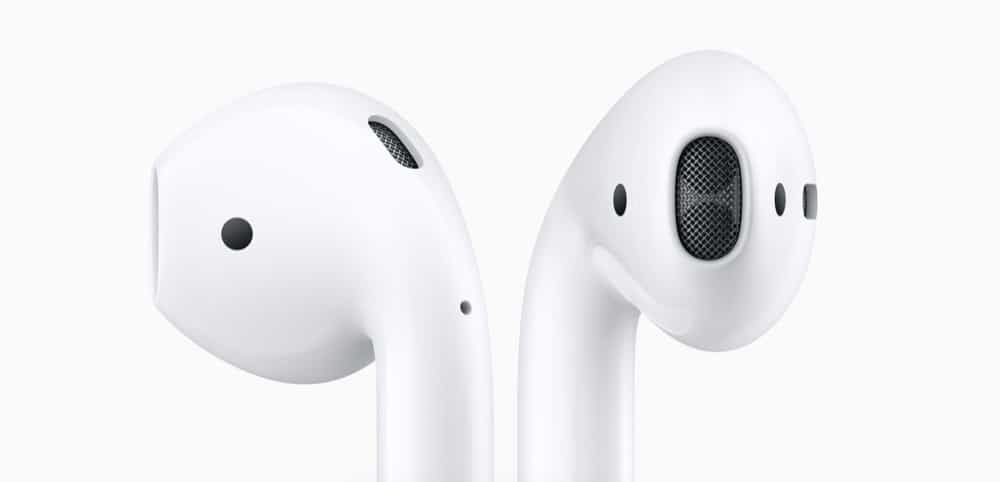 Another tip to clean the speaker meshes is with a very soft toothbrush. Just give the meshes a few very gentle rubs with the brush.
But no matter what DO NOT spray any kind of cleaning liquid or water inside the microphone or speaker meshes or you could do permanent damage to your AirPods or AirPods Pro.
Cleaning Your AirPods Charging Case
Cleaning the AirPods & AirPods Pro charging case is much easier. Simply use a microfiber cloth to give the outside of the case a good rub down. It'll quickly look as shiny and new as the day you got your AirPods.
Now open your AirPods case and use a cotton swab, also known as a Q-tip, to gently clean each of the AirPod silos inside. But again, DO NOT spray any kind of cleaning liquid or water inside the case or you could do permanent damage to your AirPods or AirPods Pro case as there are sensitive charging prongs inside the silos in the case.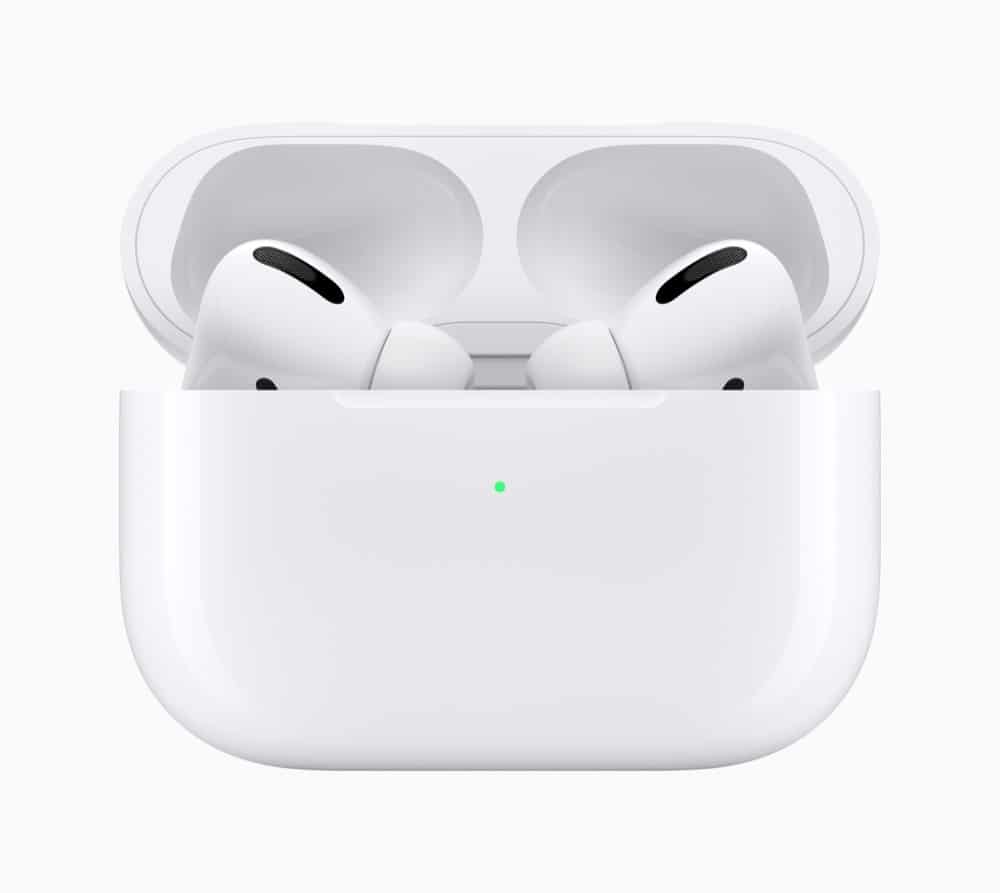 However, cleaning your AirPods case isn't complete until you also clean its Lightning port, which can frequently get filled with gunk and lint by being in your pocket. If the Lightning port gets too blocked up you may find that the case nor the AirPods will charge when you plug it into a Lightning cable at home.
The first step to cleaning the AirPod case Lightning port is to inspect it with a flashlight. If you look closely you'll be able to see if there's any buildup of lint or debris in the port. If you can see debris the next step you want to take is to find a thin poker you can stick in the port to scoop it out.
How To Clean The Lightning Port on Your AirPods Case
Plenty of places recommend using a toothpick, but I don't like to do that because toothpick can break off in the port if you are too aggressive. Instead, I use the SIM eject tool that comes with every iPhone.
This tool is super thin, so it can easily get inside and move around a Lightning port. It's also super strong – made of liquid metal – so it's virtually impossible to bend or break.
Work the SIM eject tool into the Lightning port at an angle and gently scrape the lint out.
You'll see it fall out in clumps – and be aware that there will probably be more packed inside that you expect.
After you are done, plug in your Lightning cable. You'll immediately notice that there is now a much firmer connection between cable and port then there's been in a long time.
And that's it! Now your AirPods or AirPods Pro and their case should look as good as new!
Also, be sure to check out what Apple's Spatial Audio is! And here's how to connect AirPods to a Mac! And check out How To Update AirPods Firmware: AirPods & AirPods Pro! Also, be sure to check out How To Check AirPods Battery – 3 Ways! And Do The AirPods Pro Have Wireless Charging?
Michael Grothaus
Apple expert and novelist, Michael Grothaus has been covering tech on KnowYourMobile for the best part of 10 years. Prior to this, he worked at Apple. And before that, he was a film journalist. Michael is a published author; his book Epiphany Jones was voted as one of the best novels about Hollywood by Entertainment Weekly. Michael is also a writer at other publications including VICE and Fast Company.