AirPods Pro Review – A Jaw-Dropping Audio Experience!
---
---
AirPods Pro Review (Summary)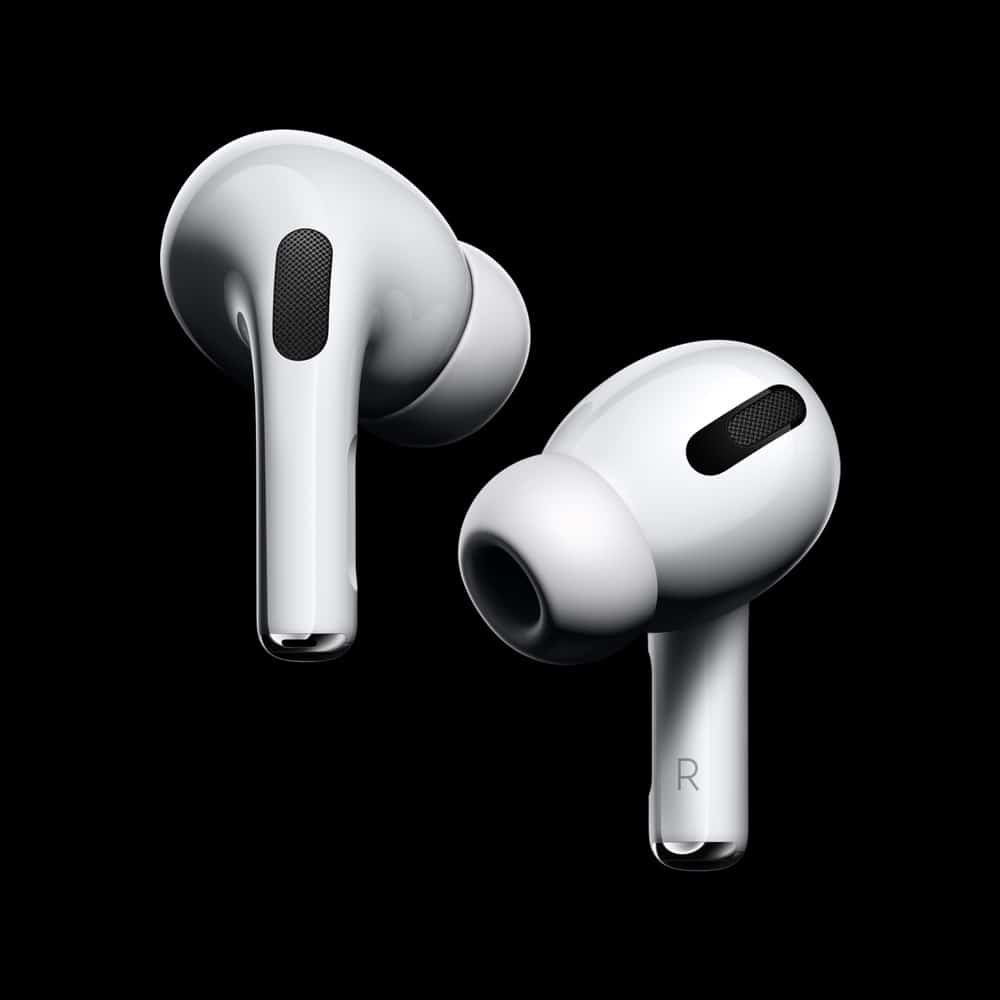 Design: ★★★★★

Sound Quality: ★★★★

Comfort: ★★★★★

Features: ★★★★★

Our Rating: ★★★★★

TL;DR Verdict: If you've never bought AirPods before but have always been tempted – run, don't walk, to get these. Apple's new AirPods Pros are FANTASTIC wireless earbuds with jaw-dropping active noise cancelation. Even if you own the current 2nd generation AirPods, it's worth upgrading to the AirPods Pro.

Apple AirPods Pro
AirPods Pro Review (Full Review)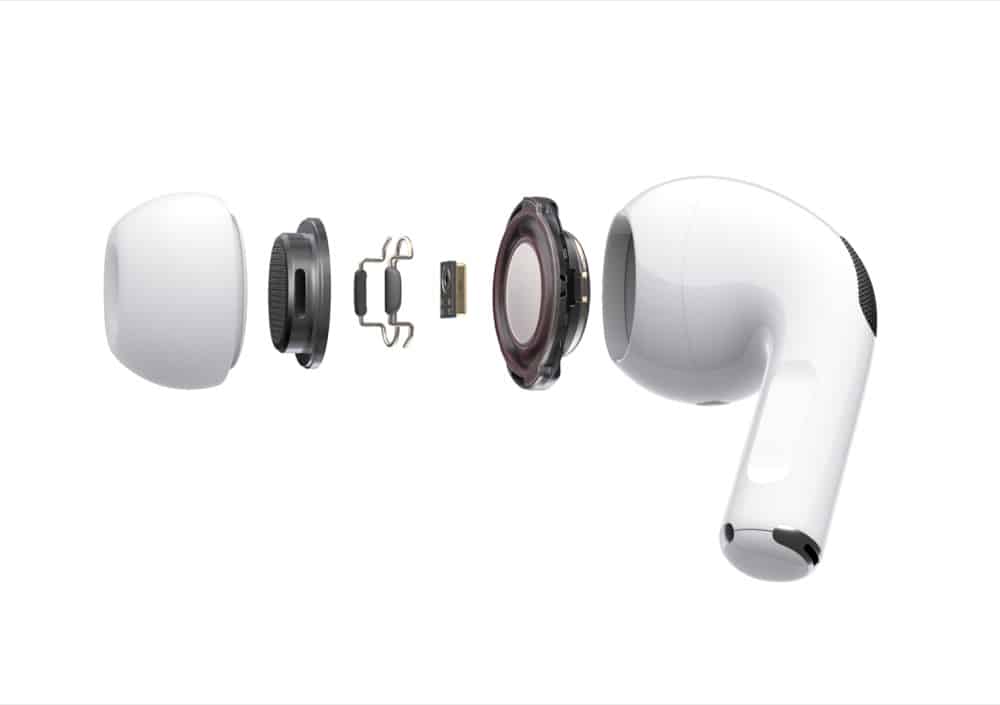 Apple AirPods Pro: Sound Quality & Active Noise Cancelation
Let's get this feature out of the way first, because it's the one everyone wants to know most about. How good is the AirPods Pro active noise cancelation? In a word: fantastic. In a few words: almost unbelievable. And in a few more words: almost as good as some $800 over-the-ear active noise-canceling headphones I've tried.
That is no exaggeration. Given the AirPods Pros $249 price, I was expecting some decent active noise cancelation (ANC) from Apple, but as soon as I put the AirPods Pro in my ear I was amazed at just how well they drowned out outside sounds.
Even when I've got the AirPods Pros in my ears with no music playing, the outside world seems eerily quiet–that's even true when I'm crossing a busy intersection. But with ANC while music is playing, it's almost impossible to hear anything but the tunes.
And because of the ANC, I hear many more details in my favorite songs than I do with my old 2nd-generation AirPods. The difference between the two is night and day. Everything from the low-tone and mid-tones sounds so much better on the AirPods Pros–and the bass for such a tiny device is outstanding.
Apple AirPods Pro: Form & Fit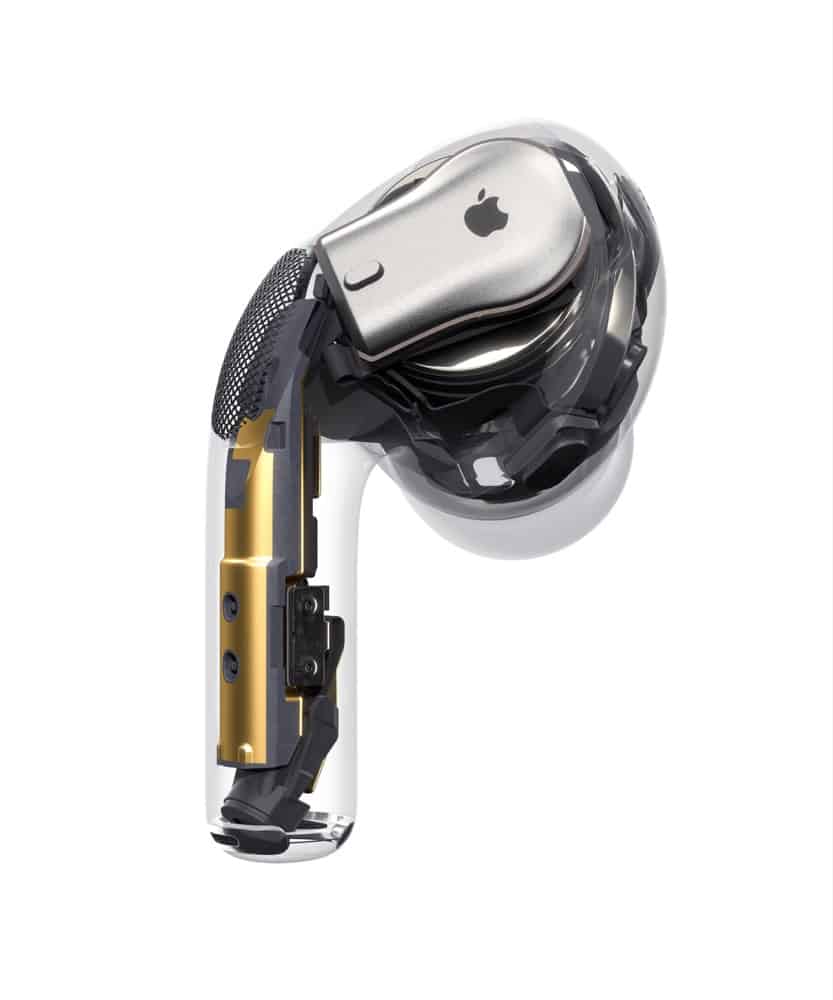 What's crazy about the AirPods Pro is that they are actually heavier than the 2nd-generation AirPods, yet they feel lighter in your ears. That's probably to do with the form-fitting rubber tips that hold the AirPods Pro in your ear solidly.
While my older AirPods never fell out of my ears, I always had to adjust them throughout the day to push them back in a little deeper. I don't have to do that with the AirPods Pro. Matter of fact, I know I could literally do cartwheels with me AirPods Pros in my ear and they wouldn't shift a millimeter, much less fall out. The fit is that good.
Speaking of fit: the AirPods Pro comes with three differently-sized tips. And the software in iOS 13.2 lets your iPhone run an ear tip fit test, which tells you which tips are the best fit for your ears.
The AirPods Pro is also shorter than the regular AirPods and lack tap controls like the old AirPods. Instead, you force touch (press) the stem to play/pause, move forward or go back to a song. This took some getting used to when I was used to tapping my old AirPods, but within a few hours pressing the stem seemed like second-nature.
One other thing about the new AirPods Pro–they're sweat and water-resistant. You can't take them for a swim, but your sweat during a workout or the rain is not going to damage the AirPods Pro.
Apple AirPods Pro: Case & Battery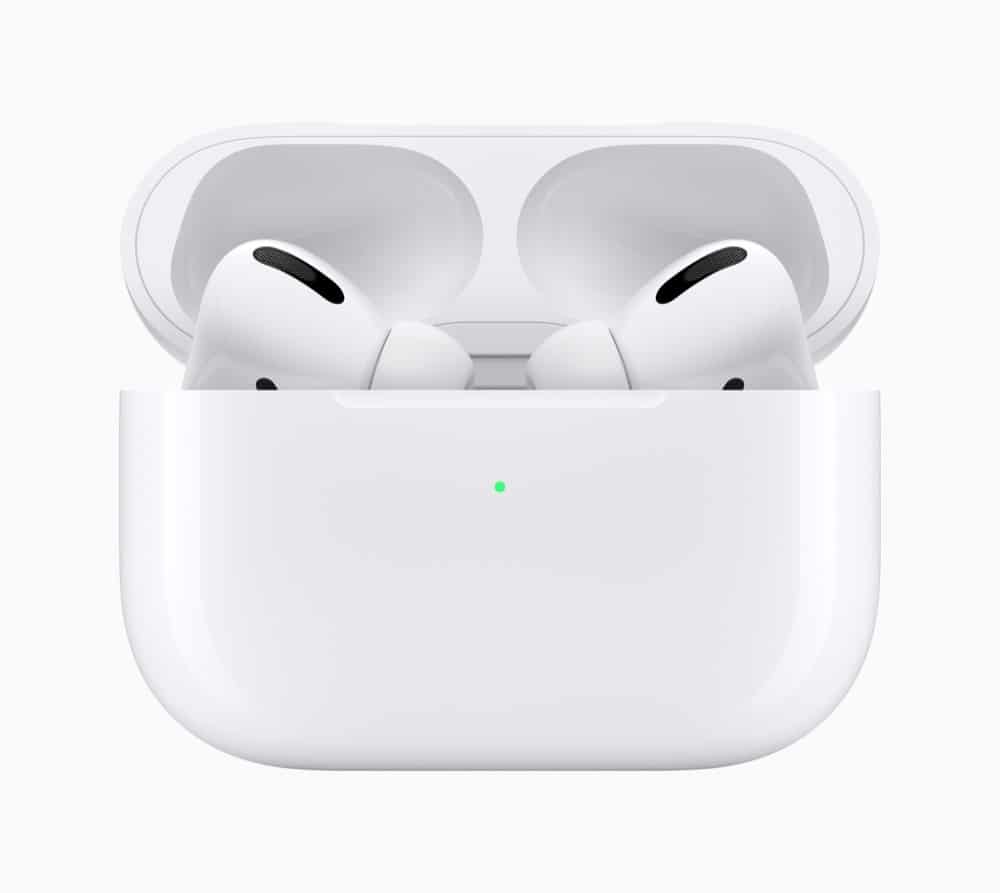 The new AirPods Pro gets you 4.5 hours of usage when you have ANC turned on. That's 30 minutes less than the old AirPods (which don't offer ANC). But that 30 fewer minutes is a sacrifice worth making considering how incredible the AirPods Pro ANC is. Plus, if you turn off the ANC your AirPods Pro will last for 5 hours on a single charge.
Like the older AirPods, the case gets you 24+ hours of total battery life–so a fully changed case will get you five full charges to your AirPods Pro. The case also is wireless, so if you have a Qi charging station, it'll work with that. You can also plug the case in with a Lightning cable to charge it.
Apple AirPods Pro: "Hey Siri" & Final Thoughts
As with the 2nd-generation AirPods, the new AirPods Pro also supports "Hey Siri." If you like using Siri, that's a plus. But Hey Siri support isn't the reason to get these–the stunning active noise cancelation is.

So trust me, if you are a fan of Apple's previous AirPods, the new AirPods Pro is going to blow you away. I can honestly say the AirPods Pro is probably Apple's single-best product of 2019–and probably its best audio product ever.

Run out and get the new AirPods Pro today.

Apple AirPods Pro
Michael Grothaus
Apple expert and novelist,
Michael Grothaus
has been covering tech on KnowYourMobile for the best part of 10 years. Prior to this, he worked at Apple. And before that, he was a film journalist. Michael is a published author; his book Epiphany Jones was voted as one of the best novels about Hollywood by
Entertainment Weekly
. Michael is also a writer at other publications including 
VICE
and 
Fast Company.