Apple AirPods Battery Issues? This SIMPLE Hack Fixes Them…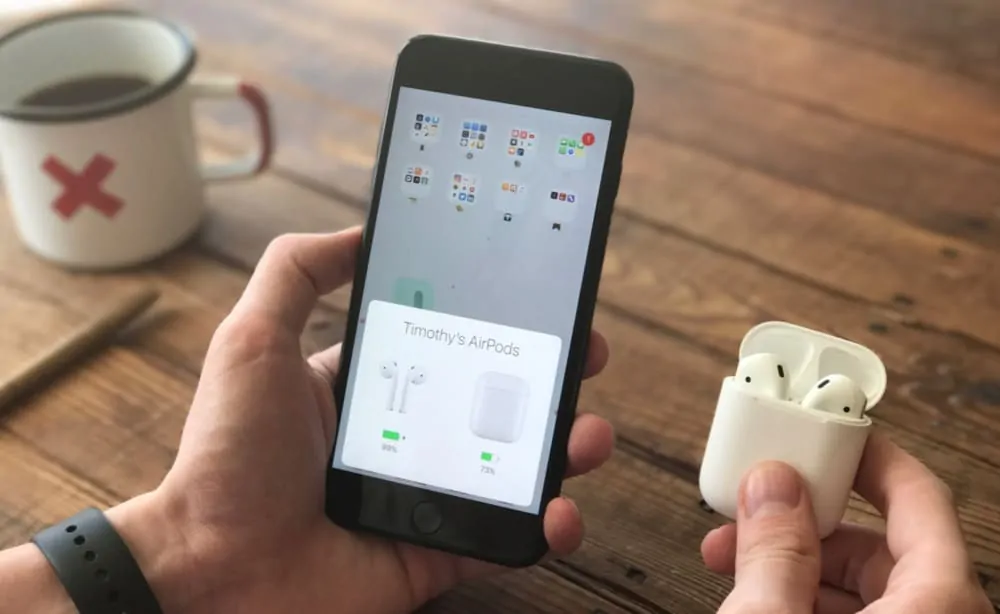 Got an older pair of Apple AirPods? Struggling with battery life? Use this simple trick to fix – or recalibrate – the battery life of your AirPods for optimal performance…
---
How To Improve Apple AirPods Battery Life on Older Models
If you're running an older pair of Apple's AirPods, first or second-generation, you might have noticed that their battery life has degraded over time. Normally, you'd get 3-4+ hours of usage, but after 12-18 months this can dip down to an hour or less, which sucks. But fear not, there is a potential fix and it comes via Reddit.
Before throwing them away, I decided to try one last trick. I completely reset the AirPods case (holding down the white button on the back for 10+ seconds), and re-paired them with my iPhone. I then completely drained both AirPods down to zero, and the case itself down to zero through normal usage. Then, I put the dead AirPods into the dead case, and charged them both up to 100%.

This combination of reset/drain/recharge seems to have re-calibrated the battery life measurement system, and they no longer die at 1.5 hours. I'm now getting double that at around 3 – 3.5 hours, which is great for such an old pair. Hopefully, this helps anybody experiencing this same thing. Try this battery recalibration!
Uneven Battery Drain on Apple AirPods
Another benefit of performing the above trick is that it appears to fix uneven battery drain on AirPods, where one AirPod loses more battery life than the other. Obviously, this issue is super annoying – and all too common – so it's good that we now have an actionable fix for this problem. And best of all, it's really simple to do.
MORE: Apple AirPods Pro: They Should Have Been This Good All Along…
Once you've performed the above reset, your AirPods should revert back to optimal battery performance. You will have even drain on both AirPods units. And you'll be back up to 3-4+ hours of usage between charges. What initially caused these issues? It sounds to me like a calibration problem, as resetting the units ironed out whatever gremlins were present in the hardware.
The good news is that this issue isn't a physical, hardware problem. If that were the case, it'd mean Apple's AirPods were only good for a couple of years of usage, max! If that turned out to the best case, Apple would have a PR disaster on its hands. Luckily for Apple, this issue is not related to the actual hardware; it's a gremlin that can be manually exorcised through a really simple reset on both the AirPods and its charging case.
What if None of The Above Works?
If none of the above works, you could have a faulty pair of AirPods. It happens. Technology is never perfect, even when it's made by Apple. Apple does run an AirPods Service & Repair program that you can check out. Inside this program, Apple will fix and replace any defective batteries, though, rather cheekily, it will charge you $49 if you're in warranty or $69 if you're out of warranty.

Apple AirPods Pro