Apple Studio Display Reviews: Is This Monitor 100% Legit?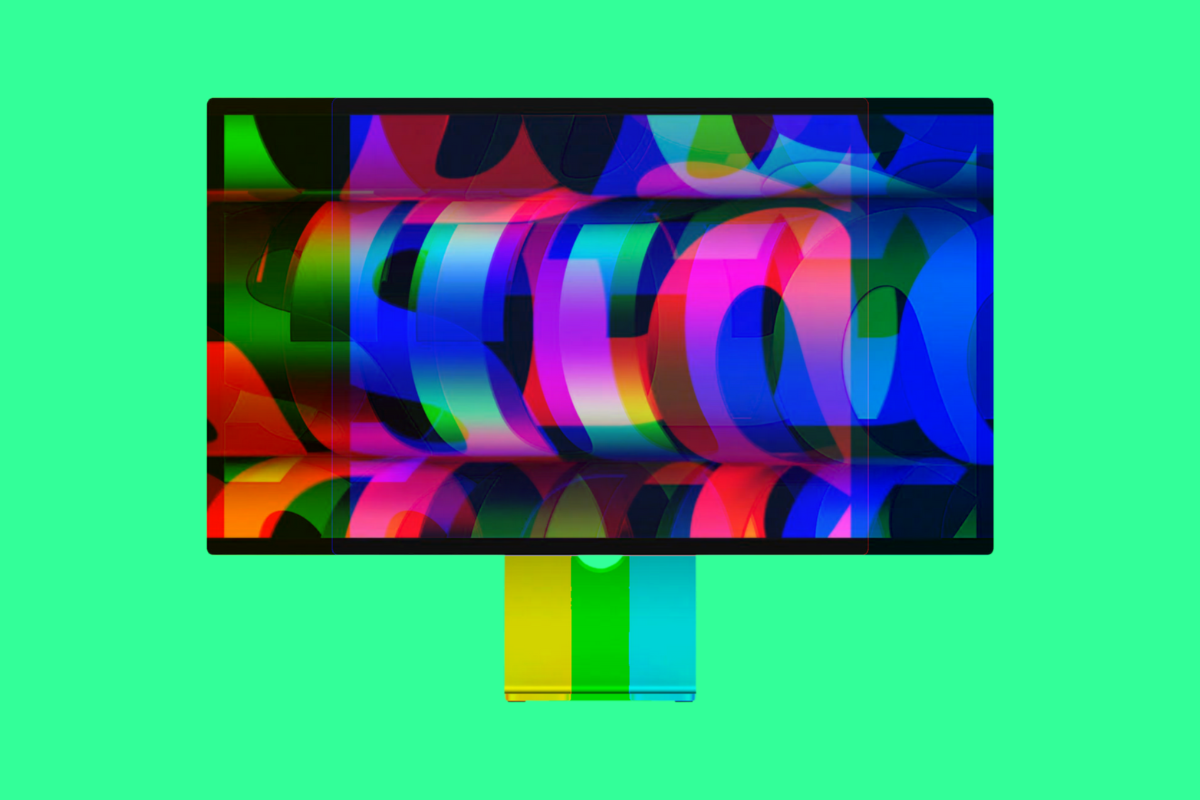 The Apple Studio Display is designed for use with Apple's ever-growing number of Mac systems. It is a 5K monitor too. And it is very expensive. But is it any good? Let's find out…
---
---
Apple Studio Display
For the Mac mini, MacBook or Mac Studio, the Apple Studio Display is the perfect companion. It has a glorious 5K resolution, the design is flawless and, while it is very expensive, it will last you for a good many years without any issues. Is it perfect? No. But it is damn close for a 5K monitor…
Pros:
Seamless integration with ALL M1/M2 Macs

5K resolution

Runs A13 CPU

Impressive color-accuracy and color-gamut coverage results

Robust, impressively machined stand
VIEW LATEST DEALS
We earn a commission if you click this link and make a purchase at no additional cost to you.
10/03/2023 07:43 pm GMT
The Apple Studio Display costs a lot of money. It comes with a lot of tech built into it, not least its gorgeous 5K display. If you run a Mac mini or a Mac Studio, it is positioned as an obvious choice. But is it worth it?
If you want to keep yourself firmly locked inside Apple's ecosystem then, yes, there's no getting around the fact that you will have to buy the Apple Studio Display. Or, if you're feeling particularly flush, Apple's Pro XDR Display – although that'll cost you more than most used cars.
This means, if you want to run an Apple desktop system and you want to use an Apple monitor, your only choice – unless you're swimming in cash – is the Apple Studio Display. Or one of the growing number of alternative options now flooding the market.
What is the consensus on the Apple Studio Display? Is it good? Is it too expensive? Does it perform well? Should you invest in one? All will be answered below, so read on to find out what the Apple Studio Display is like to live with…
Apple Studio Display Reviews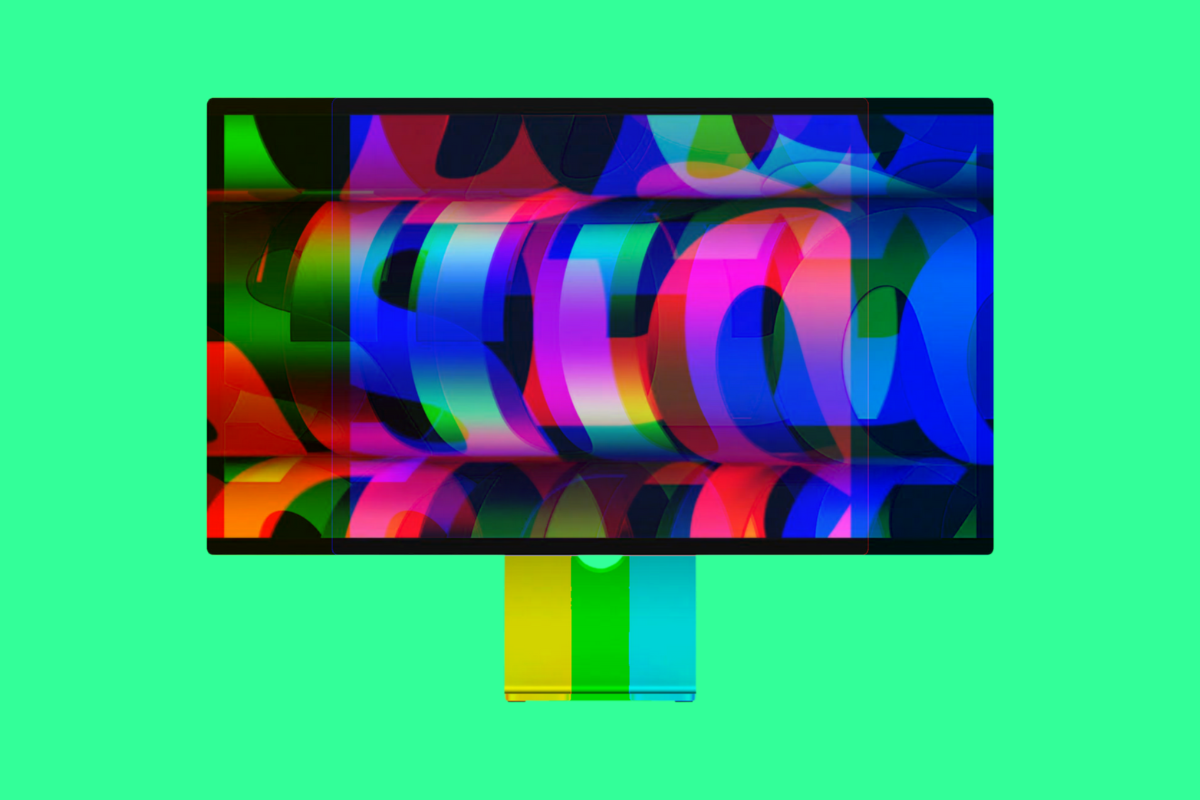 Before we get into the reviews of the Apple Studio Display, let's cover off some quick facts about what makes this display tick.
First and foremost, it is a 27in 5K monitor with 600 nits brightness, P3 Wide color, True Tone, one Thunderbolt port, three USB-C ports, a built-in A13 Bionic chip, a three-microphone array, and a 12-megapixel f/2.4 Ultra Wide camera with Center Stage.
With the speakers, they're damn impressive by the way, Apple has fitted the Apple Studio Display with a six-speaker sound system that includes support for Spatial Audio. It sounds monstrous. Easily one of my favourite bits about this monitor.
It also looks very stylish and smart too, as you'd expect from Apple. Another very Apple-like thing about the Studio Display? It has a couple of paid upgrade options: 1) nano-texture for the display ($300) and an adjustable stand ($400). Obviously, I didn't opt for either on mine. But we'll see what other reviews made of these "upgrades" below.
Design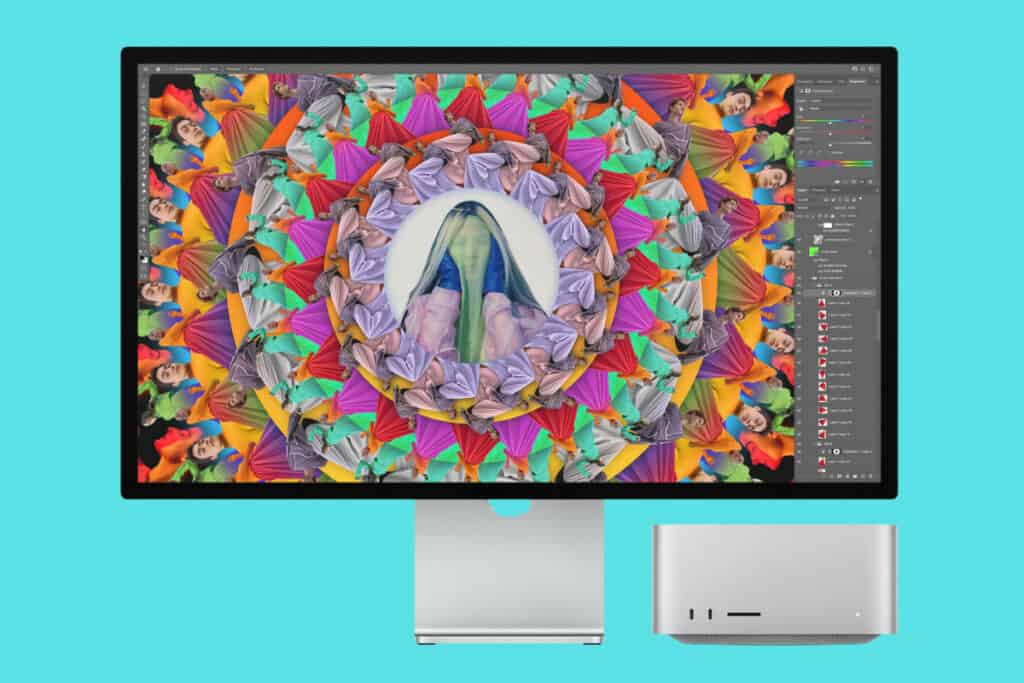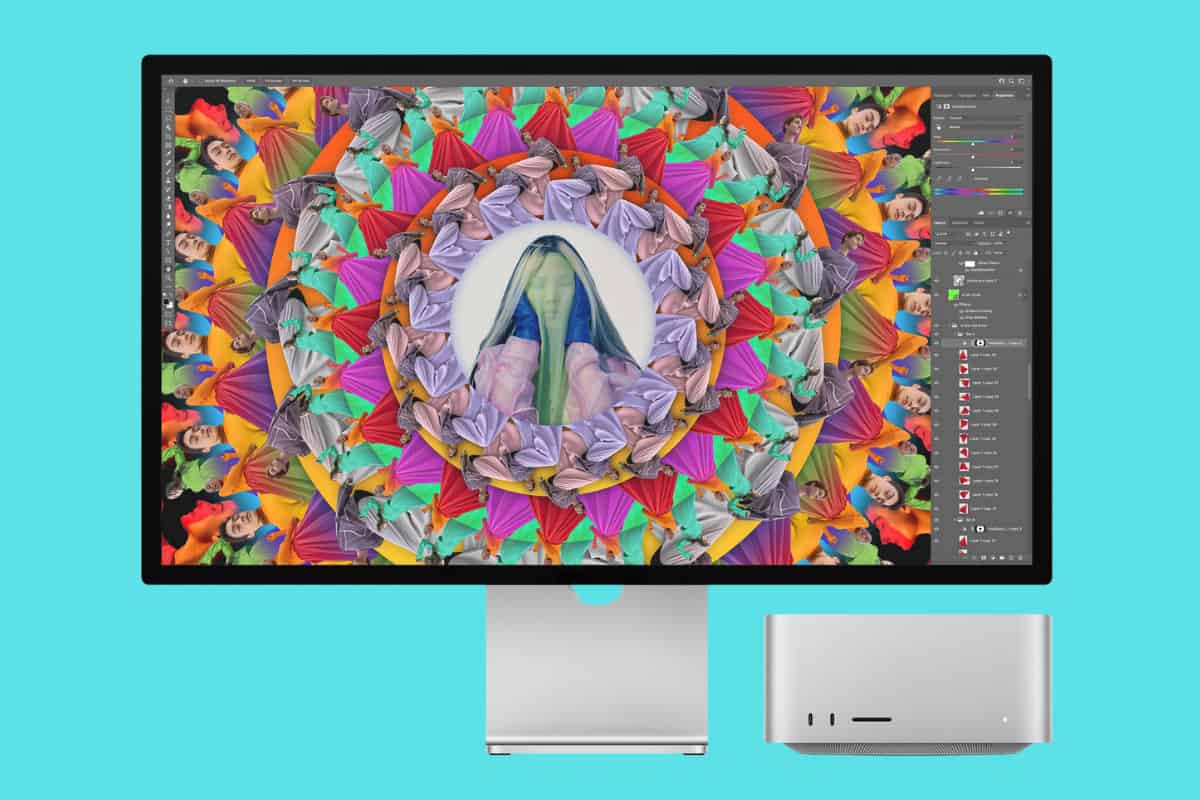 Let's first take a look a look at what the general consensus is for the Apple Studio Display's overall design language and how it functions in practice.
The Studio Display is plug-and-play. As much as I've complained about the stand, at least this device comes with one (unlike the Pro Display XDR), along with a one-meter-long nylon USB-C cable. And everything is already put together, no assembly is required.

There aren't even any buttons. Not one. The Studio Display runs entirely on software. It senses when you plug the USB-C into a Mac or PC and powers up automatically. The monitor is also lightweight at only 17 pounds, and therefore, easy to carry to another room or set aside as you rearrange your office.

Gizmodo
The stand isn't the only potential extra-cost item. For those who work in well-lit offices or near a window all day, Apple is asking another $300 for what it calls "Nano-texture Glass." (Think of it as everyday "anti-glare," a feature that many other monitor manufacturers throw in for free, depending on the panel, and still stay afloat.) This means all told, your 27-inch monitor could cost a cool $2,299 if you go all-in.

Those ports are all USB Type-C ports (rated for up to 10Gbps). One is compatible as an upstream Thunderbolt 3 port for the host with 96-watt charging. Any device you want to connect to the Apple Studio Display will, no matter where it comes from, ultimately need to be converted to one of these two compatible inputs.

PC MAG
Even the best monitors on the market don't offer features like a built-in 12MP ultrawide camera, a six-speaker sound system, a triple-mic array and an A13 Bionic chip.

The Apple Studio Display packs all that into an elegant, professional-looking slab of screen and metal dominated by a 27-inch, 5K screen surrounded by a black bezel just over half an inch thick.

The Display measures 24.5 x 18.8 x 6.6 inches and weighs 13.9 pounds, though if you get the model with a height-adjustable stand it's about 3 pounds heavier (16.9 pounds) and you can adjust the height to anywhere between 18.8 and 23 inches.

As much as I hate that you have to pay $400 for this seemingly basic feature, I have to admit that the mechanism for adjusting the Display's height up and down feels smooth and easy to use, yet sturdy enough to last for years.

Tom's Guide
Apple Studio Display Screen Specifications
Size
27-inch diagonal
Aspect ratio
16:9
Native resolution
5120-by-2880 pixels (218 pixels per inch)
Brightness
600 nits
Backlight technology
W-LED
Colors
1 billion, P3 color gamut, True Tone
Refresh rate
60Hz
ProMotion
No
Contrast ratio
1200:1
HDR
No
Viewing angle
178 degrees
Panel type
IPS
Glass
Standard anti-reflective
Nano-texture ($300)
Display Quality
What about the Apple Studio Display's display quality? It's a 5K panel with 600 nits of brightness. But does it live up expectation?
Apple did a good job of calibrating this panel so that the white balance and colors appear accurate out of the box. It's just really pleasant to look at.

I cycled through those 4K wildlife videos you've probably watched on the back wall of a Best Buy, and the sharp details and vivid colors looked phenomenal. Viewing angles are excellent and, in my opinion, Apple chose the goldilocks size for a work/play monitor by opting for a 27-inch display.

Keep in mind that this is a standard IPS panel so you won't get the perfect black levels found on an OLED screen nor do you get HDR support for greater contrast. I placed the HP Spectre x360 16's OLED display side-by-side with the Studio Display and my eyes were drawn to the laptop.

Blacks on the monitor looked dark gray in comparison, and the colors didn't have the same wet paint-like saturation to them as those on the Spectre

Gizmodo
IPS panels have, for lack of a better pun, long since lost their "glow" in the monitor world, with emerging 2022 advancements like Quantum Dot OLED (QD-OLED) and Rapid IPS both leaving standard IPS behind the technology curve. As such, the IPS panel inside the Apple Studio Display is just that: "fine."

PC MAG
Now that we've had time to run the Studio Display through our testing lab, I can tell you that it in the default reference mode (P3-600 nits) it delivers 114.1% of the sRGB color gamut and 80.8% of the DCI-P3 gamut 100% is most accurate), with a Delta-E score of 0.21 (the closer to 0, the better).

If you're not sure what any of that means, don't worry—these details matter for pros doing detailed editing work where color accuracy matters. For the rest of us, these scores tell us that the Display is pretty color-accurate in the sRGB color space but not quite 100% capable of accurately displaying all colors in the broader DCI-P3 gamut.

Tom's Guide
Microphones & Speakers
One of the stand out features of Apple Studio Display, for me, at least, are its speakers; they're incredible. Unlike anything I've ever experienced in a monitor. This is largely down to Spatial Audio but it is helped in no small part by the fact that the Studio Display runs six distinct speakers.
Do other reviewers agree? Let's find out…
Built into the monitor is a six-speaker system consisting of four woofers and two tweeters. The sound quality is better than anything I've ever heard out of a monitor. Listening to Tim Atlas's "Tangerine," I was immediately struck by how deep the bass notes reached. If anything, the low end bled into the velvety vocals and simple instrumentation, causing the midrange to sound slightly bloated. Limitations aside, I wouldn't feel a need to buy a Bluetooth or bookshelf speaker–the display gets loud without distorting, thumps deep bass, and Spatial Audio with Dolby Atmos does a good job with sound separation.

Gizmodo
Apple's spatial audio tech is already available on a range of devices, and since Apple Music offers a good selection of tracks with spatial audio features I listened to a lot of those while testing the Display's spatial audio quality.

It's a neat feature that does make things sound more immersive, for lack of a better word, but it definitely didn't make me feel like I was hearing things all around me. Instead, the best way I can describe spatial audio is as though sound was originating from a point about six inches in front of the Display, rather than directly from it.

Sound projects more, and feels deeper and more impactful, but even when I was watching a live visualization of how specific parts of a track were "moving" around behind my head, I couldn't trick myself into hearing the sound as though it was actually coming from behind me.

Tom's Guide
Apple Studio Display Ports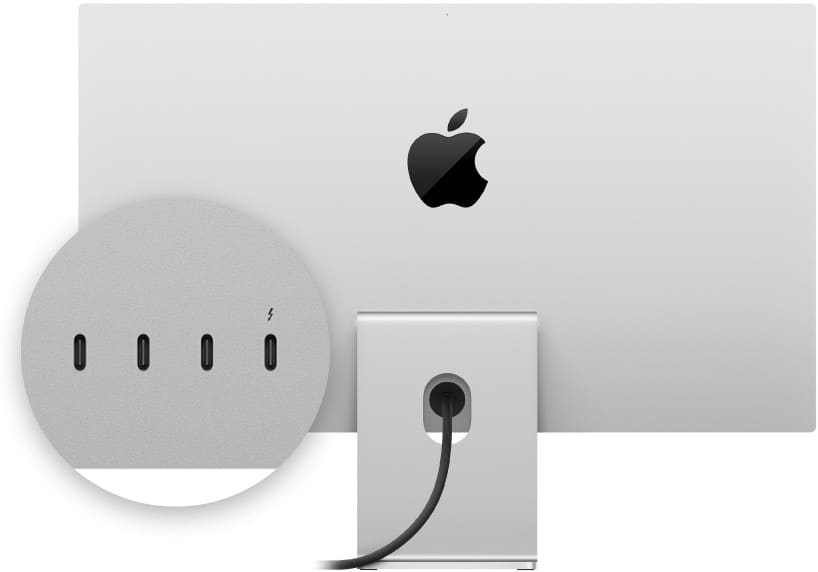 As a hub for connectivity, the Studio Display is furnished with a quartet of ports: one Thunderbolt 3 port, dedicated for linking up with your Mac, and three USB-C slots, perfect for hooking up additional devices.
The Thunderbolt port is no slouch, boasting 96W power support, so you can juice up your MacBook on the fly. Each Studio Display comes with a 1-meter (roughly three-foot) Thunderbolt cable. However, if you crave more wiggle room, Apple also peddles a more extensive 3-meter (around 10-foot) version for the princely sum of $159.
The power cable is more of a permanent fixture, solidly anchored to the rear of the device. It's not intended for casual removal, but some users have managed to yank it free with a fair bit of elbow grease.
If a power cable replacement is on your to-do list, though, it's best to cart your display to an Apple Store or an approved service center. These experts have a nifty tool specially designed for the task, ensuring the safest possible removal.
Here's a quick overview of the Apple Studio Display's ports:
One upstream Thunderbolt 3 (USB-C) port for host (with 96W host charging)
Three downstream USB-C ports (up to 10Gb/s) for connecting peripherals, storage, and networking
Camera
For me, the Apple Studio Display's 12MP web came, while a nice improvement over my old iMac's, isn't really anything to write home about. It has things like Center Stage, a nice addition, but it does lack any real quality and is only just about good enough for video-calls and Zoom chats.
I would NOT use it for anything professional, like a YouTube video or the like. For that, you will need something A LOT better than what's running inside the Apple Studio Display.
The other big built-in feature is a 12-megapixel webcam with an f/2.4 aperture and an ultra-wide 122-degree field of view. It's…not great. I snapped a selfie with some studio lights filling my room and the camera accurately captured my rosy skin tone and taupe long sleeve while keeping my face evenly lit.

But my skin looked too smooth and the image was noisy, even when I viewed it on my Macbook Air. I'd still use this instead of my Logitech C920 on Zoom calls; it isn't as good but it's good enough that connecting an external webcam wouldn't be worth the hassle. Oh, and the webcam supports Center Stage, which automatically pans to keep you or other video call participants centered in the frame.

Gizmodo
We tested the webcam for ourselves, and like the rest of the reviewing public, came away unimpressed with the image quality, especially as it's hardwired into such a premium panel. We suspect some tuning of the firmware in the future could help to shore up this deficiency, since much of what gives the Apple camera its magic happens in the software processing, not the hardware power.

PC MAG
Stands and Nano-Texture Option
And lastly, we cannot finish things without talking about the potential "extra" costs you can strap onto your Apple Studio Display: the height adjustment add-on and the $300 nanotexture option.
Commenting on the $300 nanotexture option, The Verge said: "it smudges easily and is hard to clean"
Here's Gizmodo's hot take on the height adjustment add-on:
The Studio Display inexplicably lacks height adjustment. For that, you need to pay an extra $400 for a completely different stand. Perhaps Apple thinks some folks won't need it; whatever the case, a height-adjustable stand should be table stakes at the base price.

To make matters worse, the stand options aren't interchangeable, meaning what you buy is what you get. What you can do with the standard stand is tilt the screen from -5 degrees to 25 degrees, which was more effective in providing an optimal viewing angle than I had anticipated.

That said, if, like me, you need to stretch your legs and stand at various times throughout the workday, then prepare to spend extra or go with a VESA mount.

Gizmodo
Main takeaway? Neither expensive add-on is likely worth opting for. In typical Apple fashion, both should have probably been included in the product as-is, rather than scratching around for even more margin by denying its user BASIC features like the ability to adjust its height.
Apple Studio Display Specs
Retina 5K Display
27-inch (diagonal) LED-backlit display with IPS technology
5120×2880 resolution at 219 pixels per inch with support for millions of colours
500 cd/m2 brightness
Wide colour (P3)
True Tone technology
Apple's A13 Bionic chipset
6 Thunderbolt 3 (USB-C) ports for charging, connecting to a Mac and other peripherals, up to 40Gb/s data transfer speed.
Built-in FaceTime HD camera with three microphones and stereo speakers
Compatible with Apple's Pro Stand monitor mount
Apple Studio Display vs Pro Display XDR
When it comes to top-tier displays from Apple, two names that inevitably spring to mind are the Apple Studio Display and the Pro Display XDR.
Each has its unique selling points, and choosing between them often boils down to your specific needs and budget. Here's a comparative overview to help you decide.
Apple Studio Display
The Apple Studio Display is a 27-inch 5K display that brings retina-level clarity to your desk. With a resolution of 5120 x 2880 pixels and support for a billion colors, it's a visual treat. It's powered by the A13 Bionic chip and boasts a 12MP ultra-wide camera, a high-fidelity six-speaker sound system, and a studio-quality three-mic array.
The Studio Display is perfect for those who want a high-quality, all-around monitor that excels in productivity and media consumption. It's also more affordable than the Pro Display XDR, making it a great choice for budget-conscious buyers who don't want to compromise on quality.
Pro Display XDR
On the other hand, the Pro Display XDR is a 32-inch 6K monitor geared towards professionals who require the absolute best in terms of resolution and color accuracy. With a stunning 6016 x 3384 pixel resolution and a contrast ratio of 1,000,000:1, it takes visual fidelity to the next level.
The Pro Display XDR does not come with any speakers, webcam or built in microphones. Why this is the case, I have literally no idea – for a $5000 monitor, you'd expect to see all of these things present.
The Pro Display XDR supports extreme dynamic range (XDR), allowing for brighter highlights, darker blacks, and more vibrant colors. It also includes a range of reference modes tailored for different professional workflows, making it the go-to choice for creative professionals in fields like video editing, 3D animation, and color grading.
| Feature | Apple Studio Display | Pro Display XDR |
| --- | --- | --- |
| Screen Size | 27 inches | 32 inches |
| Resolution | 5K (5120 x 2880 pixels) | 6K (6016 x 3384 pixels) |
| Chip | A13 Bionic | Undisclosed |
| Camera | 12MP Ultra-wide | None |
| Speaker System | High-fidelity six-speaker sound system | None |
| Microphone | Studio-quality three-mic array | None |
| Dynamic Range | Standard | Extreme (XDR) |
| Reference Modes | N/A | Multiple |
| Contrast Ratio | N/A | 1,000,000:1 |
| Ports | 1 x Thunderbolt 3, 3 x USB-C | 1 x Thunderbolt 3, 3 x USB-C |
| Stand | Adjustable | Optional (at an extra cost) |
| Price | More affordable | More expensive |
Apple Studio Display: Should You Buy One?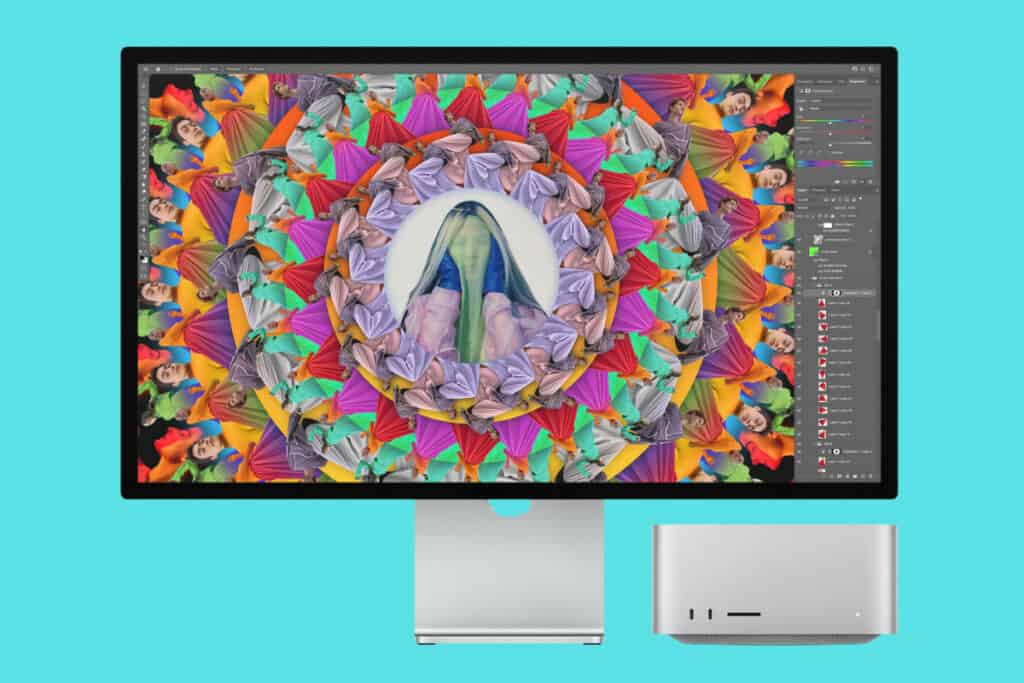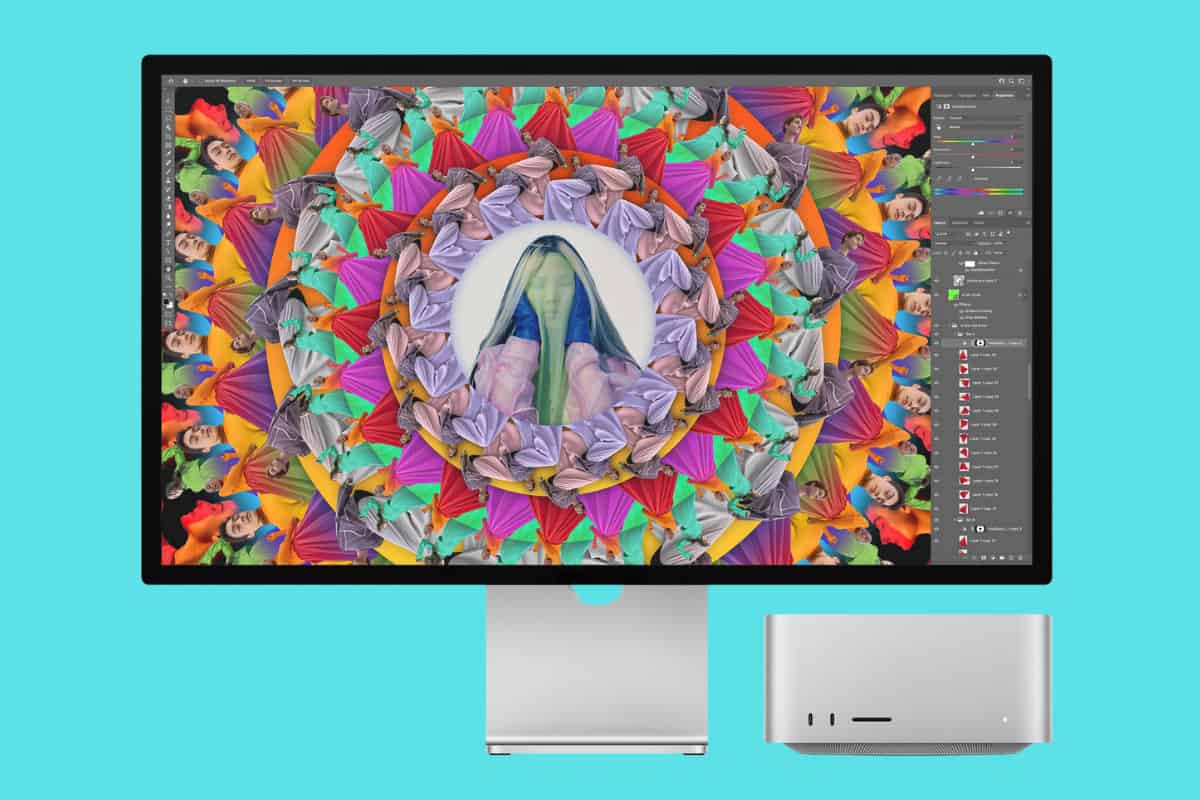 The Apple Studio Display is a bit of an odd beast, and it has gotten itself plenty of bad press. The main reason for this is that it kind of replaces the 27in 5K iMac which, for the most part, is dead and no longer coming back.
Apple has moved on with its desktops, you see. These days, in the M1/M2 era, it's all Mac Studio and Mac mini systems from here on out. Or, if you want something more portable, one of Apple's ever-growing number of MacBooks.
This is good news for Apple because it means it can now upsell you a monitor as well as a keyboard and a mouse when you buy a new desktop system. Neither the Mac mini nor the Mac Studio come with a keyboard or mouse, let alone a monitor.
But it is bad news for people that like all-in-one systems, where you buy one thing and get everything you need: a monitor, a keyboard, and of course a mouse. What also sucks is that the Apple Studio Display costs nearly twice as much as the 27in 5K iMac.
Back in 2014, when I bought my last Mac – a 5K iMac – it cost me just over two grand. Fast forward to 2022 and it is now more than double the price at just over £4000. Luckily, I already had a mouse and a keyboard otherwise it would have been a little bit more.
I've written at length about whether I regret buying the Apple Studio Display, so if you're interested in learning what life is like with one paired with a Mac Studio, check it out.
For most people, I think this monitor will be a great option. Plus, Apple regularly issues updates for it too which improve its overall performance and color accuracy.
The only stumbling block is the price. It is very expensive. But then so too are most 5K monitors these days. I do wish it had things like HDR and ProMotion. For the money you're paying, I'd have assumed these would have been included.
Spoiler: They AIN'T.
My advice? Explore the many, many Apple Studio Display alternatives before you pull the trigger on one of these.
Apple Studio Display
For the Mac mini, MacBook or Mac Studio, the Apple Studio Display is the perfect companion. It has a glorious 5K resolution, the design is flawless and, while it is very expensive, it will last you for a good many years without any issues. Is it perfect? No. But it is damn close for a 5K monitor…
Pros:
Seamless integration with ALL M1/M2 Macs

5K resolution

Runs A13 CPU

Impressive color-accuracy and color-gamut coverage results

Robust, impressively machined stand
VIEW LATEST DEALS
We earn a commission if you click this link and make a purchase at no additional cost to you.
10/03/2023 07:43 pm GMT
---
Apple Studio Display FAQs