Notion Templates Guide: What They Are & How To Use Them…
---
---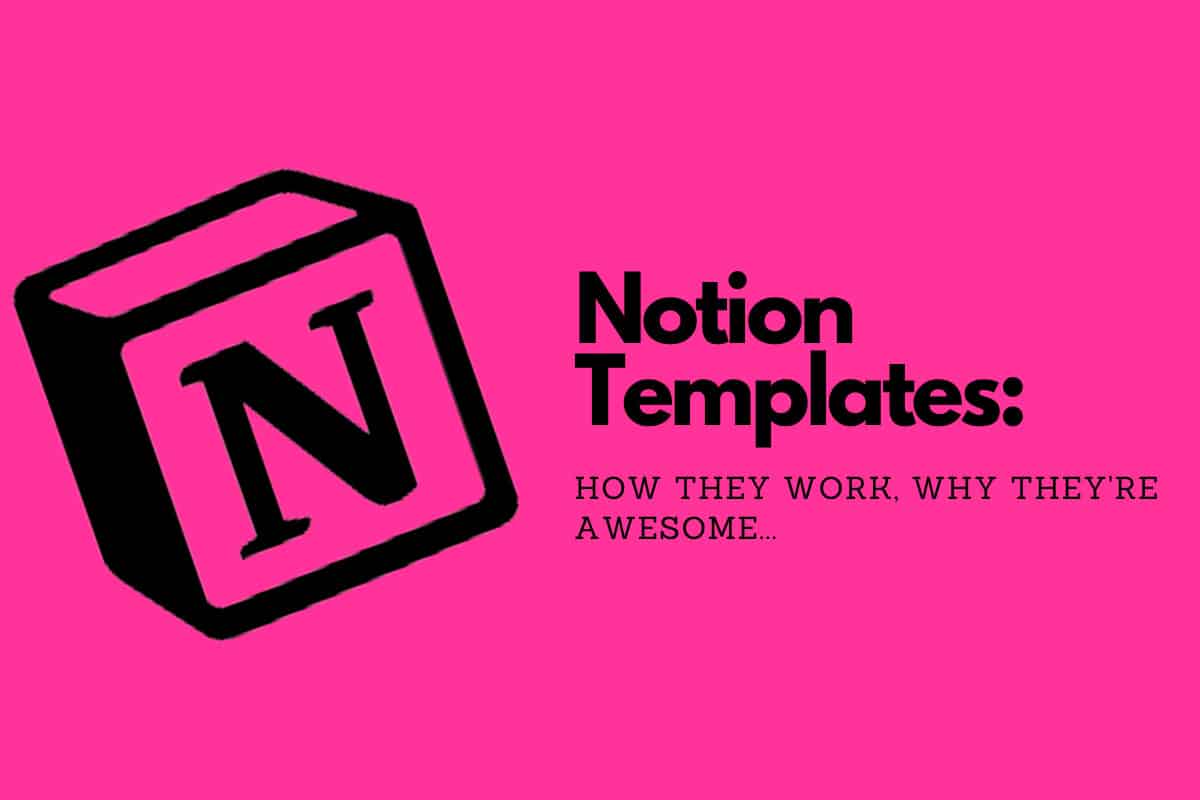 In this quick and simple guide, we'll explain what Notion templates are, why you should be using them, and high-light some of the best Notion templates you can download and start using right now…
---
Notion Templates: Key Takeaways
What are Notion Templates? Notion templates are pre-designed layouts for a variety of tasks within the application. These can range from simple structures, such as a to-do list, to more complex systems like a project manager, habit tracker, or course planner.
Your Own, Custom Framework: These templates serve as predefined frameworks that users can duplicate and tailor to their needs, saving them time and effort in setting up their workspace.
How Notion Templates Work: Notion templates are implemented by duplicating an existing template and incorporating it into your workspace. Once in your workspace, you can further personalize the template to fit your needs.
Customization: Customization of Notion templates can involve a range of actions, such as renaming columns, adjusting properties, adding new entries, or integrating other pages. The flexibility and user-friendly interface of Notion make the customization process intuitive, even for those new to the application.
Simplicity and Efficiency: Notion templates offer a straightforward and efficient method for organizing workspaces. They eliminate the need to create complex systems from scratch, making project management and personal organization easier and more accessible.
Notion, a comprehensive tool that merges note-taking, project management, databases, and much more into one sleek application, has gained significant popularity in the productivity world.
At its core, Notion's power stems from its flexibility, enabling users to tailor their workspace to their individual or team requirements. One of Notion's key features contributing to this customization capability is the use of templates.
What Are Notion Templates?
Notion templates are pre-built designs for various kinds of pages or systems within the application. A template might be a straightforward to-do list or a more intricate system such as a project manager, habit tracker, or course planner.
Templates provide a predefined framework that you can duplicate and modify to fit your needs, thereby saving time and effort in structuring your workspace.
How Do Notion Templates Work?
Templates in Notion are used by duplicating a pre-existing template and adding it to your workspace. Once the template is added to your workspace, you can then customize it according to your needs. And if you want to get insanely quick at doing things inside the platform, learn these Notion keyboard shortcuts.
Customizations could range from renaming columns and editing properties to adding new entries and integrating other pages. Notion's user-friendly interface makes the entire process smooth and intuitive, even for beginners.
Best Notion Templates To Download
Different Notion templates cater to various needs, ranging from personal productivity to academic planning and from startup management to influencer collaboration.
Here are some top-rated templates, categorized based on their utility:
Startup Templates:
Startup Brand Workbook by Dani Bell
Projects & Tasks by Notion
Tasks & Issues by Notion
Design System by Notion
Client Brand Proposals Template by Chloë Forbes-Kindlen
University Templates:
University Course Planner by Nicholas
Sales and CRM Templates:
Sales CRM by Notion
Influencer CRM by Notion
Influencer Collaboration Templates:
Influencer Brief by Notion
Influencer Strategy Doc by Notion
Design System Templates:
Headspace's Design System by Headspace
Productivity and Goal Tracking Templates:
90/90/1 Rule by Musliadi
Dream, Plan, Evaluate, and Ship by Kavisha
Personal Growth Plan by Notion
SMART Goals Tracker by Atul Anand
Academic Templates:
Student OS by Gridfiti
Task Architect by Pascio
Time OS by Ignacio Velásquez (TheVeller)
UX Portfolio Playbook by Christopher Nguyen
Market Analysis and Research Templates:
Competitive Market Analysis by Nino Gorgiashvili
Investment Firm Knowledge System by Matthew Brown
Miscellaneous Templates:
Holiday Gift Guide by Notion
Standard Operating Procedure (SOP) by Regine Greer
Product Launch Announcement (w/ Notion AI) by Notion
Plan a Trip (w/ Notion AI) by Notion
Templates for Personal Organization and Growth:
Notion's Habit Tracker by Notion
New Year's Vision Board by Notion
Janice Studies' Student Dashboard by Janice Studies
Get Clarity on Your Goals by Jazmine Ru
You can download any of these Notion templates (and loads more besides) via Notion's official Template repository.
Benefits of Notion Templates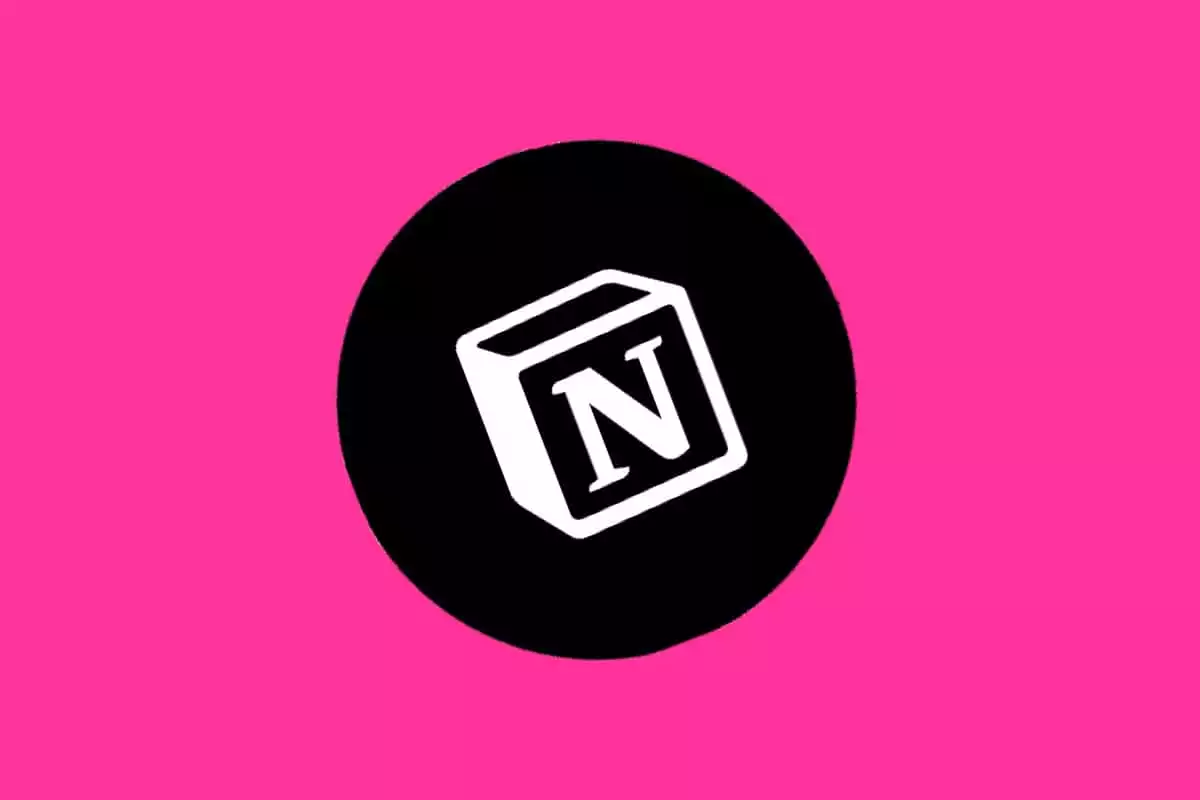 But what makes these templates so powerful, and how do they benefit users? Let's delve deeper into the world of Notion templates to uncover their manifold advantages.
Time Efficiency
One of the most evident benefits of Notion templates is the considerable time saved when setting up new projects, tasks, or databases. Without templates, users would have to build every new page or project from scratch, which could be time-consuming, especially for complex structures.
Templates provide a pre-made framework that can be duplicated and modified as needed, thereby significantly reducing the setup time and allowing users to focus more on the content rather than the structure.
Simplified Project Management
Notion templates, particularly those designed for project management, facilitate the seamless organization and tracking of tasks. These templates often come with pre-built properties like Status, Assigned To, Due Date, and Priorities, providing a comprehensive view of the project's progress.
Using a project management template in Notion can help ensure that no task is overlooked, and projects are completed within the stipulated timelines.
Enhanced Collaboration
Notion's templates are not just beneficial for individual users but also excel in collaborative scenarios. Templates like the Sales CRM, Design System, or Task & Issues allow teams to maintain a uniform structure for their shared projects, promoting better communication and collaboration. Changes made by one team member are immediately visible to others, thus keeping everyone on the same page and minimizing misunderstandings.
Learning and Skill Development
Notion templates can also serve as excellent learning resources, especially for Notion beginners. By exploring and interacting with various templates, users can get a good grasp of Notion's capabilities and learn how to use different elements like databases, linked databases, toggles, etc. Additionally, these templates can inspire users to develop their own unique systems, enhancing their Notion skills over time.
Personal Growth and Productivity
Notion offers a variety of templates geared towards personal growth and productivity, like habit trackers, goal trackers, and course planners. These templates help users keep track of their habits, set and track goals, and organize their learning, fostering personal development and enhancing productivity. For instance, the "90/90/1 Rule" template by Musliadi provides a framework for focusing on one single goal for 90 days, helping users to stay on track and achieve their objectives.
Need more help? Here are some basic Notion tips and tricks for beginners…
Kurt Langston
AI expert with a passion for making complex concepts accessible to all. With over eight years of experience in the field, he has honed his expertise in machine learning and AI, becoming a trusted voice in the industry. Kurt currently serves as the Head of AI News Coverage and Content at KnowYourMobile, a leading online platform for mobile technology news and reviews. In this role, he oversees the production of insightful articles, tutorials, and guides, helping readers navigate the rapidly evolving landscape of AI tools and technologies