Notion is 100% Free But You Should Pay For AI – Here's Why…
---
---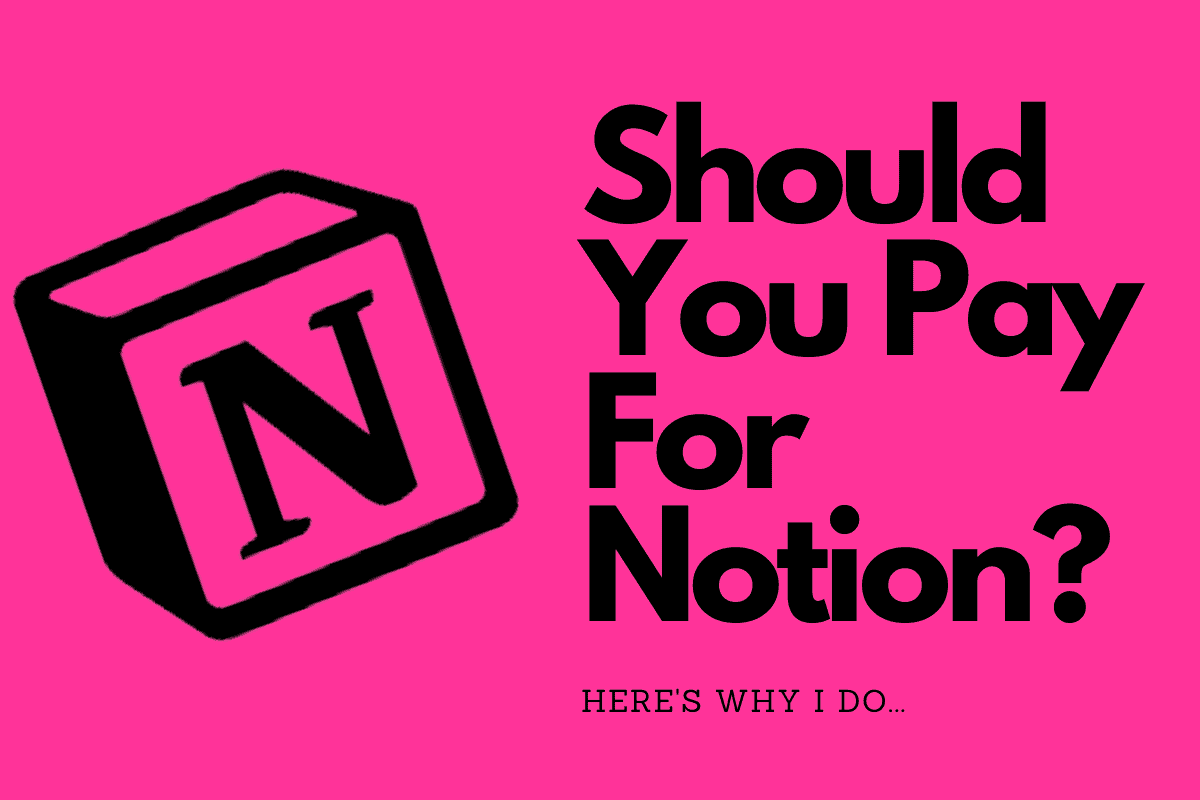 Notion is completely free but with the release of Notion AI, it is now well worth paying for access – here's why…
---
Notion is a fairly complicated platform to get to grips with. There's a lot of unpack, learn, and process before you find your feet. If you're thinking about using Notion, check out our detailed guide all about getting started with Notion – it covers everything you need to know.
As complication as Notion can seem at first glance, it is definitely worth persisting with because once you know what you're doing, as a productivity tool, Notion is one of the best on the market right now.
Is Notion 100% Free?
Notion offers a free plan that allows users to create and manage their notes, documents, and tasks without any cost. The free plan provides a generous set of features that make Notion a powerful productivity tool for individuals and small teams.
What's Included
Here's what's included inside the Notion free plan:
Unlimited number of notes and pages
Cross-platform access (Windows, macOS, iOS, Android)
Basic collaboration and sharing options
Block-based editor for creating rich content
Templates for different types of pages (e.g., meeting notes, to-do lists, project plans)
Embedding files, images, and media content
Task management and to-do lists
Basic project management features (kanban boards, calendars)
Database creation and basic filtering
Personalization options (customize workspace, themes, and fonts)
Integration with popular apps and services (e.g., Google Drive, Slack, GitHub)
Sync across devices in real-time
Access to the Notion community templates
Notion Free Plan Features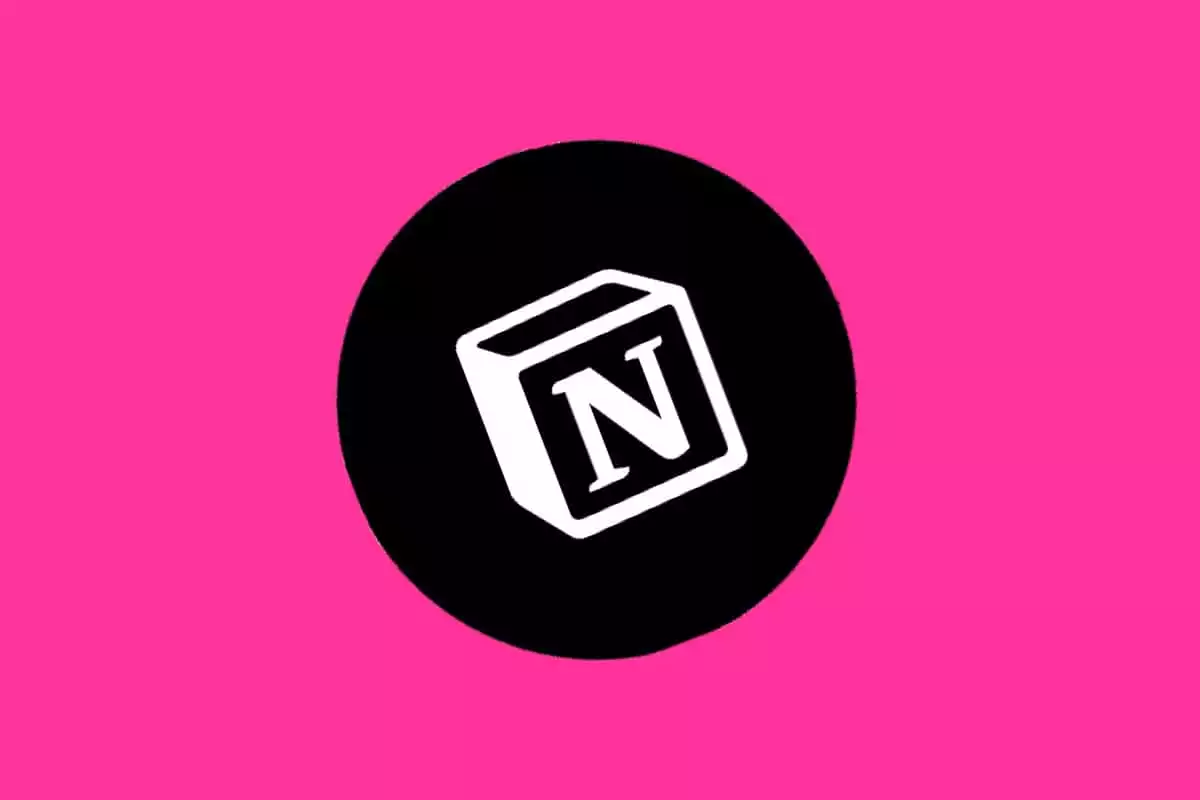 With the free plan, you can create an unlimited number of notes and pages, collaborate with others, and access your content across various devices. Notion supports Windows, macOS, iOS, and Android, allowing you to work seamlessly across different platforms.
The free plan includes many essential features, such as the ability to create and edit tables, databases, and kanban boards. It also allows you to add files, images, and other media to your notes. Notion provides a clean and intuitive interface that makes it easy to organize and structure your information.
One of the key strengths of Notion is its flexibility. You can customize your workspace to suit your needs by creating templates, adding tags, and creating different views for your data. Notion's block-based editor allows you to mix and match various types of content within a single page, giving you the flexibility to create documents, to-do lists, and databases all in one place.
Limitations of Notion Free Plan
While the free plan offers a lot of functionality, there are some limitations compared to the paid plans:
Monthly upload limit for file attachments: Currently set at 5MB per file.
Lack of advanced collaboration features: Certain features like permissions and version history are not included in the free plan.
No Access To Notion AI: Notion AI is a smart AI assistant that works similarly to ChatGPT; it works across your entire workflow and can perform myriad tasks from writing to building tables and databases, as well as reading and interpreting data and databases.
If you require more advanced features or need additional storage and collaboration options, Notion offers paid plans as well. These plans, known as Personal Pro and Team, come with additional benefits, including increased upload limits, enhanced permissions, and priority support. The pricing for these plans can vary depending on your location and the plan you choose.
What Notion Paid Plans Include
Increased file upload limits: Paid plans offer higher limits for file attachments compared to the free plan.
Advanced collaboration and permissions: Paid plans include features like permission controls, which allow you to specify who can view and edit your content. This is particularly useful for teams and organizations.
Version history: Paid plans provide access to version history, allowing you to track changes made to your content over time and revert to previous versions if needed.
Enhanced support: Paid plans often come with priority support, which means you'll receive faster assistance from the Notion team.
Advanced database features: Paid plans may offer additional functionality for creating and managing databases, such as more robust filtering options or the ability to create linked databases.
API access: Depending on the specific paid plan, you may gain access to Notion's API, which allows you to integrate Notion with other applications and automate workflows.
More customization options: Paid plans often provide additional customization options for your workspace, such as custom domains, advanced theming, and CSS styling.
Is Notion Worth It?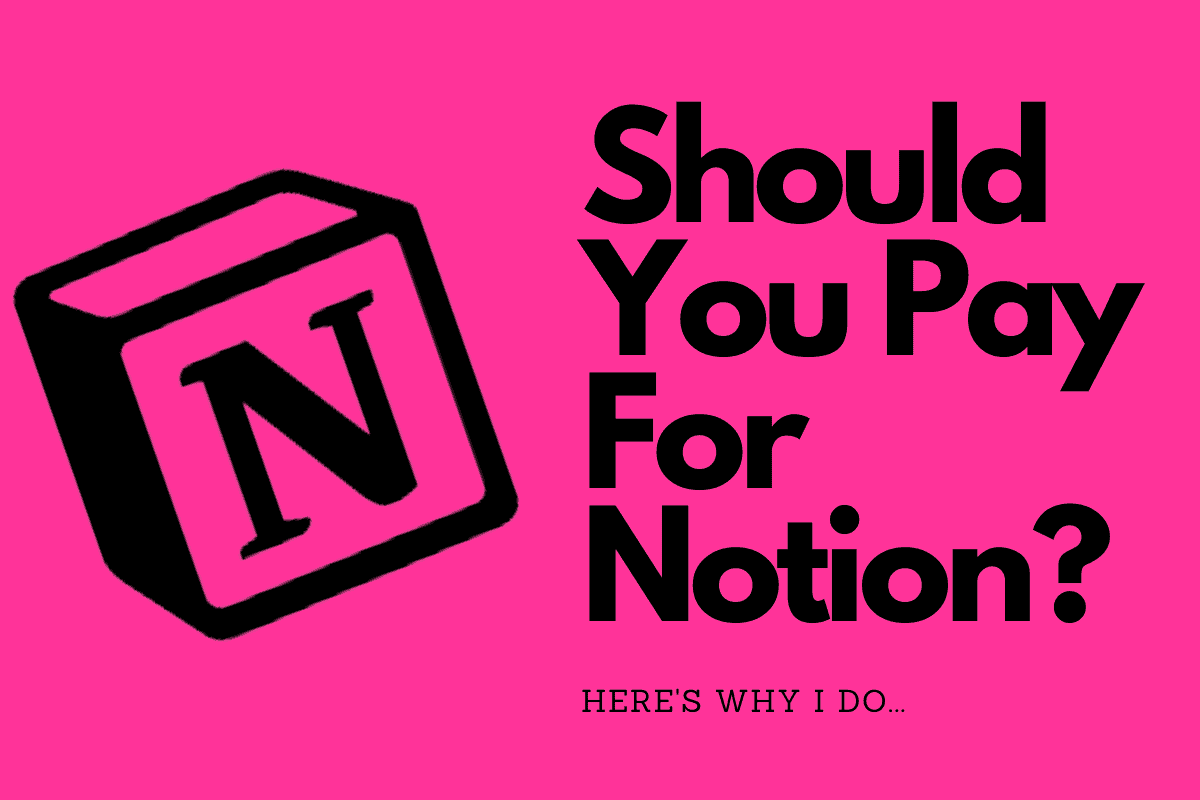 Is Notion worth it? Put it this way: I'm not someone that is super-organised. My Google Drive looks like a bomb goes went off in there. But I wanted to get better and the more research I did about productivity tools, the more more I heard about Notion.
So, about 18 months ago, I made the switch. I still use Google Drive but all my projects, ideas, and SOPs and plans for the future are now all stored and managed inside Notion. It took me a week or two to get used to setting Notion up but nowI understand how to use Notion it has quickly become a visual representation of what's going on inside my brain.
I have everything where I need it, I know some basic Notion keyboard shortcuts, new stuff is logged and categorized where it needs to be, tasks are logged and monitored, and there's collaborative tools for every step of the way, and you know what? My productivity and my overall workflow has improved dramatically. I feel more confident about managing my team and my projects and this, in turn, has boosted not just mine but also my teams' overall productivity. 
Do I pay for Notion? Yes. I pay because I run a lot of data and content through it and I also pay for Notion AI too – it's $10 a month (so it's not only cheaper than ChatGPT Plus but also more useful). Notion AI is incredibly smart but, unlike ChatGPT, its strengths reside in the fact that, overtime, is becomes trained and knowledgable about your data.
It can write content, emails, SOPs, read and analyze databases, and it will do it all inside your Notion app. You do not have to leave and, to make it even more useful, it learns about you and your team the more you use it. For this reason, I'd advise anyone that uses Notion to cough up the tiny monthly fee for access to Notion AI.
Notion
Notion's versatility and flexibility make it a standout choice among productivity tools. Whether you're a student, a professional, or a team leader, Notion will help you 10X your workflow and idea creation/generation. It is an essential tool for anyone working in creative.
Pros:
Versatility: Notion combines note-taking, task management, project management, and database handling into one comprehensive tool, eliminating the need for multiple apps.

Customizability: With its flexible structure and variety of content blocks, Notion allows users to customize their workspace to fit their specific needs.

Collaboration: Notion supports real-time collaboration, making it an excellent tool for teams. You can share pages, assign tasks, and even comment on specific blocks.

Templates: Notion offers a wide range of pre-made templates for various use cases, from meeting agendas to personal journals, helping users get started quickly.

Accessibility: Notion is available on multiple platforms, including web, desktop, and mobile, allowing users to access their workspace from anywhere, anytime.
VIEW LATEST PLANS
We earn a commission if you click this link and make a purchase at no additional cost to you.
Kurt Langston
AI expert with a passion for making complex concepts accessible to all. With over eight years of experience in the field, he has honed his expertise in machine learning and AI, becoming a trusted voice in the industry. Kurt currently serves as the Head of AI News Coverage and Content at KnowYourMobile, a leading online platform for mobile technology news and reviews. In this role, he oversees the production of insightful articles, tutorials, and guides, helping readers navigate the rapidly evolving landscape of AI tools and technologies