Bluehost vs WP Engine – No Contest, WP Engine KILLS IT!
---
---
Looking for fast WordPress hosting with excellent customer support, who's the best out of Bluehost and WP Engine?
---
Bluehost vs WP Engine – A Quick Summary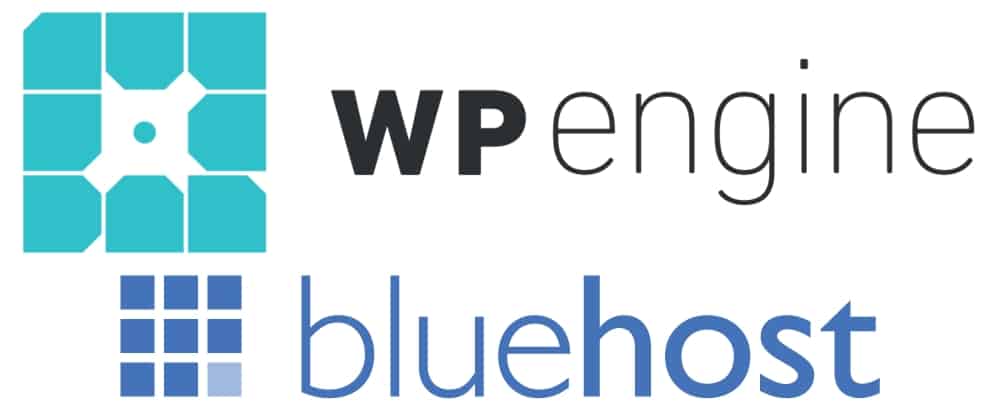 Pin
Speed
Bluehost – Bluehost is A LOT cheaper than WP Engine, but this is for a very good reason – it's WAY slower. And the reason? Simple: Bluehost works on shared servers. Average scores for Bluehost in GTMetrix show why you don't want to be using shared hosting; it scored a D on average in most speed tests.
WP Engine – WP Engine runs on The Google Cloud and is a managed WordPress hosting platform. You will not be sharing servers with hundreds of other sites, it has more advanced security features, and is an all-round better hosting provider. Average page load speeds come in at 287ms, scoring it an A+ in from all major speed benchmark tests.
Winner – WP Engine
---
Customer Service
Bluehost – Again, not good. Bluehost has a score of 1.9/10 on TrustPilot for customer service. Owned by EIG, Bluehost is known for outsourcing the vast majority of its technical support staff, and this results in worse than expected support for technical issues and support.
WP Engine – WP Engine, meanwhile, scored 8.7 on Host Advice, thanks to its dedicated, in-house team of experts and technical staff. On a side note, I have dealt with WP Engine's support team on many occasions and they have always sorted out any issues within 20 minutes or less. WP Engine's support team are available 24/7, 365 days a year.
Winner – WP Engine
---
Price
Bluehost – Bluehost is cheap; prices start from just $3.49 a month and go up to $13.95 a month for Pro packages. On all but the introductory package, you get unlimited website space, bandwidth, and support for unlimited domains.
WP Engine – WP Engine is a premium hosting service built on Google's advanced Google Platform. Basic packages start at $35 per month and scale up to higher packages for larger sites. WP Engine is more expensive, but it delivers vastly superior performance and support. In this context, it's like comparing a Ferrari and a Hyundai, where Bluehost is the Hyundai.
Winner – WP Engine
---
Uptime
Bluehost – Because Bluehost runs on shared servers, you will (and do) experience down-time. It's not common, but outages happen and this is bad for business. In addition to this, because of the nature of Bluehost's hosting, large traffic spikes for your site (like when one of your posts goes viral) can cause the server to crash. Again, not good.
WP Engine – WP Engine has 100% uptime. It's won awards for it. Plus, it can handle huge influxes of traffic, which makes it ideal for sites and blogs that plan on growing and getting traffic. And because there's no downtime or outages, you'll never have to worry about losing traffic or business.
Winner – WP Engine
---
Extras
Bluehost – Bluehost is a basic hosting solution, speed is not great, and bandwidth, even when listed as unlimited is not actually unlimited. One area it does shine, however, is security – Bluehost takes this aspect of hosting very seriously, with full support for SpamAssassin, Spam Hammer, and Spam Experts included on all packages. You also get a fully-featured cPanel for installing all kinds of applications and integrations.
WP Engine – WP Engine comes with A LOT of benefits outside of its impressive speed and security. For starters, you get access to a range of premium WordPress themes that would normally cost in the region of $60-$300 each. Next, you have access to a free CDN, which further increases page load speeds. Third, advanced security. Fourth, staging areas for testing applications and changes to your site. And if that wasn't enough, everything is managed – from security threats to updates and the security status of plugins you're using on your site.
Winner – WP Engine
---
Verdict?
It's pretty cut and shut, to be frank. WP Engine is not only vastly superior to Bluehost in every measurable metric, but it is also arguably the #1 WordPress host on the planet right now, possessing market-leading speeds, advanced security features, access to 30+ premium themes, a free CND, and a range of very attractive packages.
And because it is powered by The Google Cloud and is a 100% managed solution, your site will not buckle under traffic spikes. Instead, all the additional traffic will be handled at the same lightning fast-pace as normal. Your page load speeds will always be A+ in all speed benchmarking tools and this will have an effect on your site's rankings in Google – speed is a #1 ranking factor.
This is why it crucial to go with a premium, managed WordPress host like WP Engine over a cheaper option like Bluehost. Not only do you get a faster site that can handle huge swings in traffic, but it will also have you covered from a security and maintenance perspective too. Add in the fact that you get access to a free CDN and premium WordPress themes, so you can seriously improve the look and feel of your site, and it is easy to see why WP Engine is the #1 trusted WordPress host on the planet right now.
How Hosting Affects SEO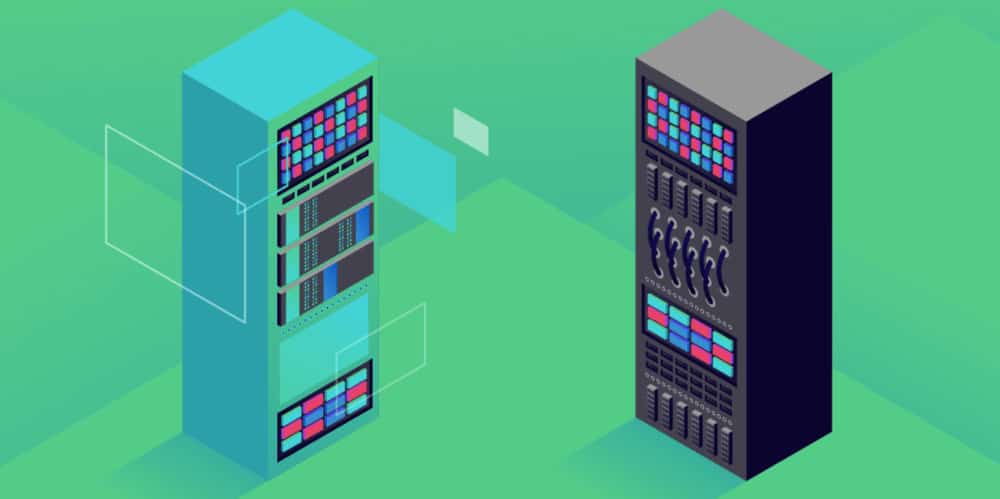 Pin
If you think you can rank a website with poor hosting, you need to rethink your approach. Regardless of niche, all sites ranking keywords on the first page of Google will have invested in decent hosting. Why? Simple: speed – it's a key Google ranking factor.
For this reason, you simply cannot cheap out on hosting. If you do, your site's speed will suffer, you will have outages, and faster sites with similar authority and content will outrank you. Fast hosting, like the kind you get from Kinsta and WP Engine, ensure your site loads fast on all manner of connections – from 3G to ultra-fast broadband.
And remember: upwards of 60% of Google searches are now done on mobile and, by proxy, 3G and 4G networks. This is why Google invented AMP and it is also why you should be investing in fast hosting like WP Engine. With good content, fast page load times, and fast performance on 3G and 4G, your site will be in a prime position to not only rank but become a force to be reckoned with.
Page Load Speed Also Affects Bounce Rate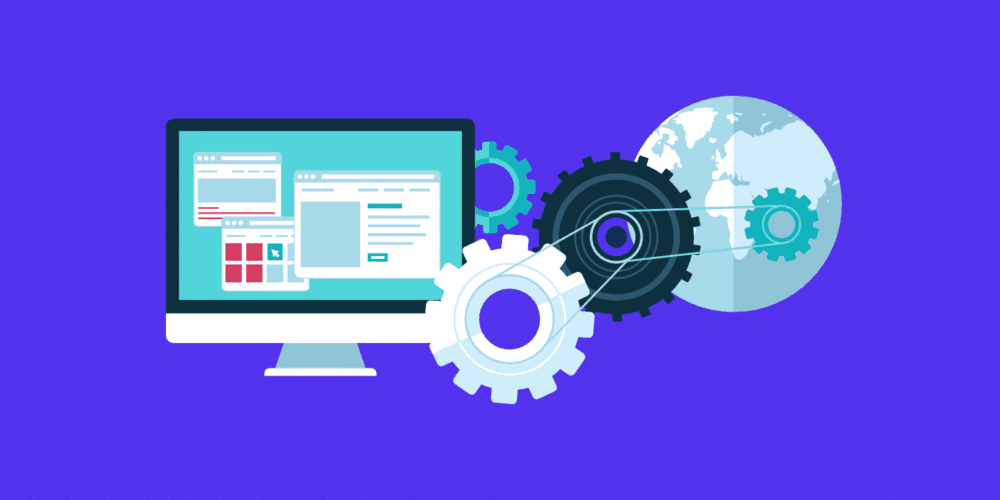 Pin
Another thing that hurts sites is high bounce rates. When a visitor "bounces" off your site, it means that they come in from Google, but quickly hit the back button to return to search. Why did they do this? Well, the #1 reason is that your page took too long to load. Another reason could be that your site was offline? Either way, you don't want either thing happening. And that is why you ALWAYS use premium hosting on your websites, blogs, and e-commerce stores.
Beyond this, fast loading webpages usually lead to more page views on your site and that means more ad impressions, more conversions, and more sales. Speed is everything online. You have mere seconds to impress a new visitor, so don't ruin your first interaction with a potential customer by subjecting them to a slow-loading page. With WP Engine (or Kinsta) and a well-optimized website, your page load times should be well below 2 seconds, regardless of connection type.
Why Premium WordPress Hosting Matters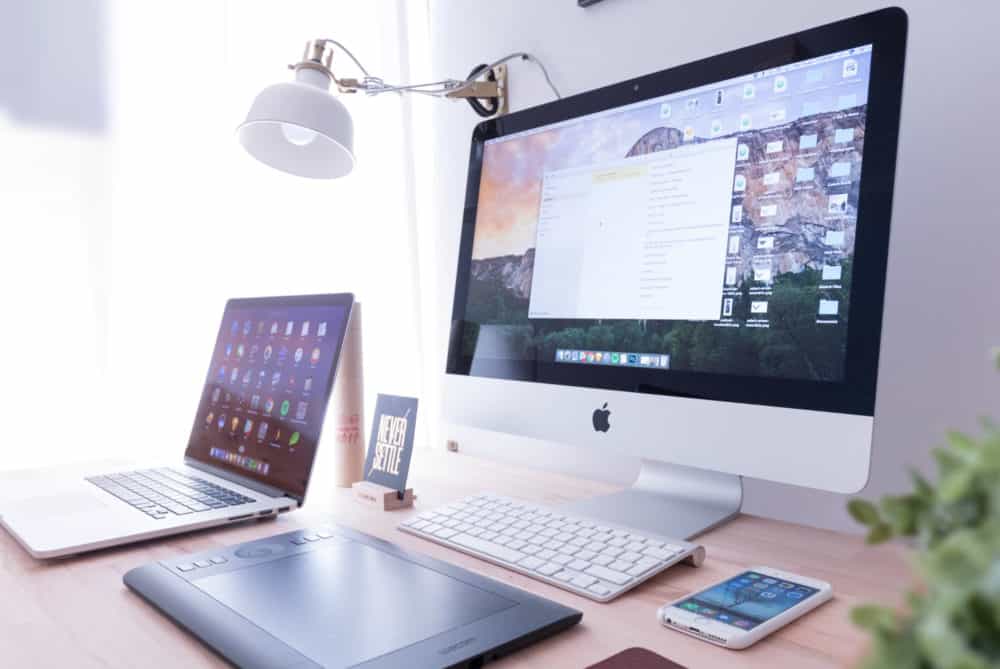 Pin
As you can probably tell by now, there is more to running a website than simply content. That content needs to be accessible quickly; Google likes fast sites and ranks them higher. If you have good quality content and poor site speed, your content will not be ranked as highly as it could be. This is a fact of life in 2019/20 and beyond.
Cheaper, shared-hosting like Bluehost and GoDaddy are OK for starting out. But if you want to truly compete and turn a blog or website into an actual business, you simply cannot get around the fact that investment in premium hosting is required. Bluehost targets itself at "beginners" but don't let this mislead you.
If you're running a website or blog and you want it to make money, you need premium hosting. This is an inescapable fact. F1 cars, for instance, need certain aero to perform. Get it wrong and you have a Williams F1 car, get it right and you're winning championships year after year, just like Mercedes (sorry for the F1 pun, for all you non-F1 fans).
Bluehost Isn't Just For WordPress
Kinsta and WP Engine are two of the best hosting platforms on the planet, but they're geared towards WordPress, exclusively. Bluehost, on the other hand, is built for all types of web platforms from WordPress to Drupal and Joomla. This type of flexibility is what Bluehost markets itself on – it can cover all types of sites on all types of platforms.
However, around 35% of ALL the websites on the planet are built and run on WordPress. I mean, just look at the caliber of sites that use WordPress to run their content:
TechCrunch
The New Yorker
BBC America
Bloomberg Professional
The Official Star Wars Blog
Variety
Sony Music
MTV News
WordPress is open source, totally malleable, and benefits from a large repository of plugins that you can install on your site to add in more features – things like review boxes, customer surveys, email marketing tools, etc. You also have themes that require no HTML or coding to make your site look more professional.
As someone that has worked online for 10+ years, I see no reason why anyone would NOT use WordPress for their online publishing needs. There are plenty of alternatives, but none are as well-supported and feature-rich as WordPress. Hell, it'd be like deciding to make an app in 2019 and then ONLY releasing it on BlackBerry. Why would you do that? You wouldn't, you'd go where the action is… where all the developers are.
And it's the same with hosting. WP Engine's solution is tailored for WordPress because it knows that's what the world's #1 brands and publishing houses use; it has invested in bleeding-edge technology to support every element of your site and with WP Engine installed, you can simply sit back and work on what really matters – content.
Everything else, from the running to the maintenance and security of your website and its content, is handled by WP Engine's expert team of US-based specialists (and they're all in-house too), so they really know their stuff. This kind of hassle-free hosting is exactly what young sites need to nurture their growth. Even legacy sites on older, less-functional hosting could experience huge benefits by switching over to a smarter, more modern provider like WP Engine.
Moral of the story? When it comes to hosting, whatever you do, DO NOT cheap out on it – it'll only come back to bite you in the ass at a later date. Go with a premium host like WP Engine and then focus on growing your site with excellent content. That's what Google wants and when it comes to online businesses, Google is basically THE LAW.
Thinking of going with WP Engine? Use this EXCLUSIVE Code to get your first three months absolutely FREE!
Richard Goodwin
Richard Goodwin has been working as a tech journalist for over 10 years. He has written for Den of Geek, Fortean Times, IT PRO, PC Pro, ALPHR, and many other technology sites. He is the editor and owner of KnowYourMobile.