Pixels Per Inch (PPI): What It Means & Why It's Important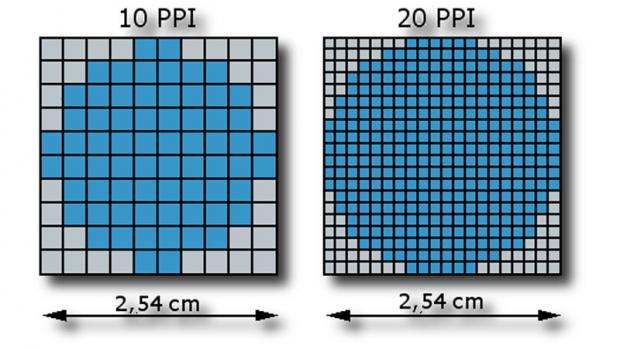 Pixels Per Inch (PPI) is a measurement used to define the resolution of a phone or tablet's display. It can also be used to define the resolution of any kind of screen, however, including PC monitors and HDTVs. In the context of this post, we're going to be looking at how it works inside mobile and tablet devices.
Pixels Per Inch is also sometimes referred to as pixel density. The higher a display's pixel density, the higher its resolution is – QHD screens have a higher resolution (and pixel density) than 720p and 1080p displays. For instance, Apple's iPhone 7 runs a 720p display. It's small, so the pixels still aren't visible, but when Apple moved to larger displays with the iPhone XS and iPhone XS Max, it had to up the pixel density to make the large displays look as good as possible. Therefore, it used QHD (quad-high-definition) and 1080p resolutions on these larger displays.
For a full breakdown of the differences between Apple's iPhone display resolutions, you can check out our guide to Apple's iPhone resolutions. In it, we cover all of Apple's iPhones and their respective display resolutions – from the iPhone SE right up to the iPhone XS Max.
Why PPI Is Important
On modern mobile devices, as well as PCs and laptops, high resolutions are needed because the internet is now a visual medium. Web pages and social media networks use a lot of images and images look best on displays with high pixel densities. Gaming is another area where PPI comes into play. When you play a game, you want smooth, engaging visuals – not blockier, pixelated ones. With higher PPIs, you get less pixelization and improved gaming and viewing experiences, as you can see in the image below:
This is why Apple and Samsung, and pretty much everybody else in the mobile space, is now using OLED panels. OLED delivers better visual experiences than LCD. OLED is also brighter and has better contrast, which makes films, games, and the web look better. OLED is more expensive, however, and this is one of the chief reasons why smartphones have gotten much more expensive in recent years.