What's The Best iPhone 7 Color? The #1 iPhone Color Options
---
---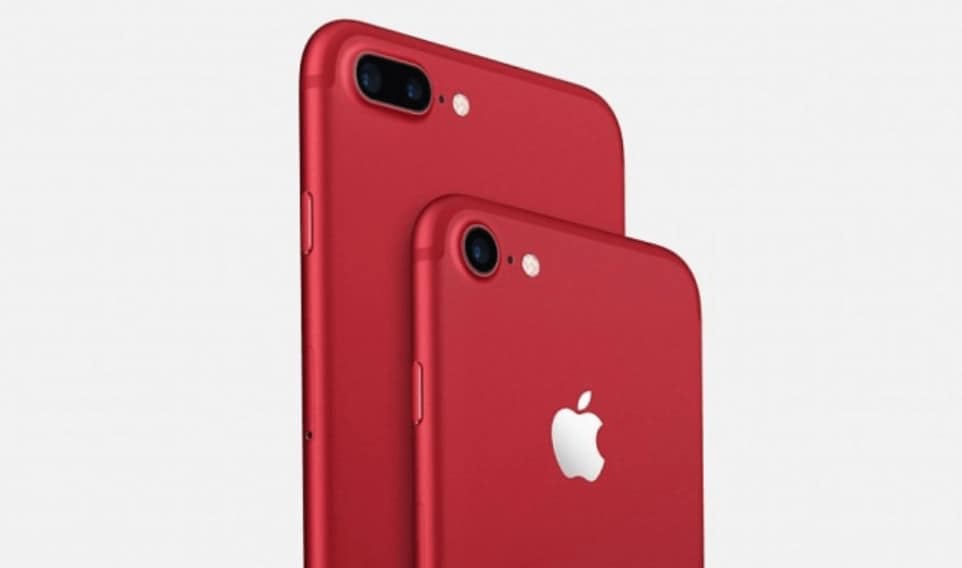 [ss_click_to_tweet tweet="When it comes to choosing the best iPhone 7 color, you have quite a few options to choose from – and it all comes down to what you want to do with the phone…" content="When it comes to choosing the best iPhone 7 color, you have quite a few options to choose from – and it all comes down to what you want to do with the phone…" style="default"]
Apple makes two models of the iPhone 7; the iPhone 7 and the iPhone 7 Plus. The Plus model is the more expensive, "flagship" option of the two – it has a better camera, a larger, higher-resolution display, and a bigger battery.
MORE: iPhone 7 & iPhone 7 Plus Review
Both the iPhone 7 and iPhone 7 Plus are available in the following color options:
[ninja_tables id="94184″]
iPhone 7 Colors Overview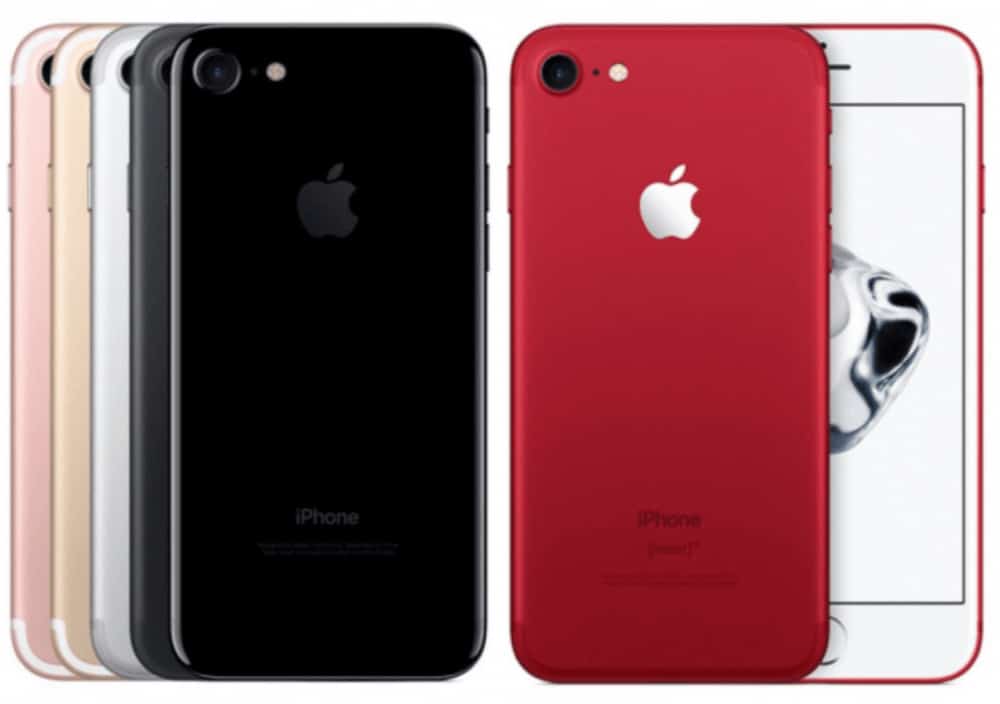 Pin
Best iPhone 7 Color?
As always, I'm a big fan of Apple's PRODUCT RED releases. I like red, so any iPhone decked out with a red back panel and accents will always get my vote. However, there are more things to consider, like the color of the faceplates…
For Media Lovers…
For instance, if you go with a darker iPhone 7 color, the faceplate on those phones is also black. This makes for better media experiences, as the bezel on the front kind of blende into the display and is less distracting. This is why ALL TV sets have black bezels; they're less distracting when you're watching something.
The silver, gold, rose gold, and (Product) RED iPhones all have white faceplates, so if you're a big media consumer on iPhone, you'll 100% want to go with either the Jet Black iPhone 7 or Matte Black iPhone 7, as these have black bezels.
For App Lovers…
Conversely, the lighter iPhone 7 colors do have advantages. The main one being that scuffs are less visible on these models. Another advantage of having a white faceplate on your iPhone? It'll give the illusion that the display is bigger.
How? Simple: Apple's iOS is predominantly white, unless you use Dark Mode, and the white bezels help with making apps and setting menus appear more expansive and engaging. This is the #1 reason why Apple makes light-colored iPhones.
For Those That HATE Scuffs…
If you don't like scuffs being visible on your iPhone 7, the best color option to go for is the silver model. Apple's iPhone 7 range has aluminum bodies, so for this reason scuffs have less contrast and this means they're less obvious.
On darker iPhone colors like the Matte Black and Jet Black, scuffs and scratches have more contrast; silver on black always stands out, after all, so you have two options here: 1) get an iPhone case or 2) get over your hatred of scuffs.
So, to recap:
Best iPhone 7 Color For Media – Matte Black, Jet Black
Best iPhone 7 Color For Not Showing Scuffs/Scratches – Silver
Best iPhone 7 Color For Being Unique – PRODUCT RED
My Favorite iPhone 7 Color is PRODUCT RED
As noted earlier, I really do love Apple's PRODUCT RED iPhones. The red backpanel not only looks totally unique, but not many people actually have these phones, so they tend to stand out in a crowd. Apple's PRODUCT RED iPhones also look really cool as well…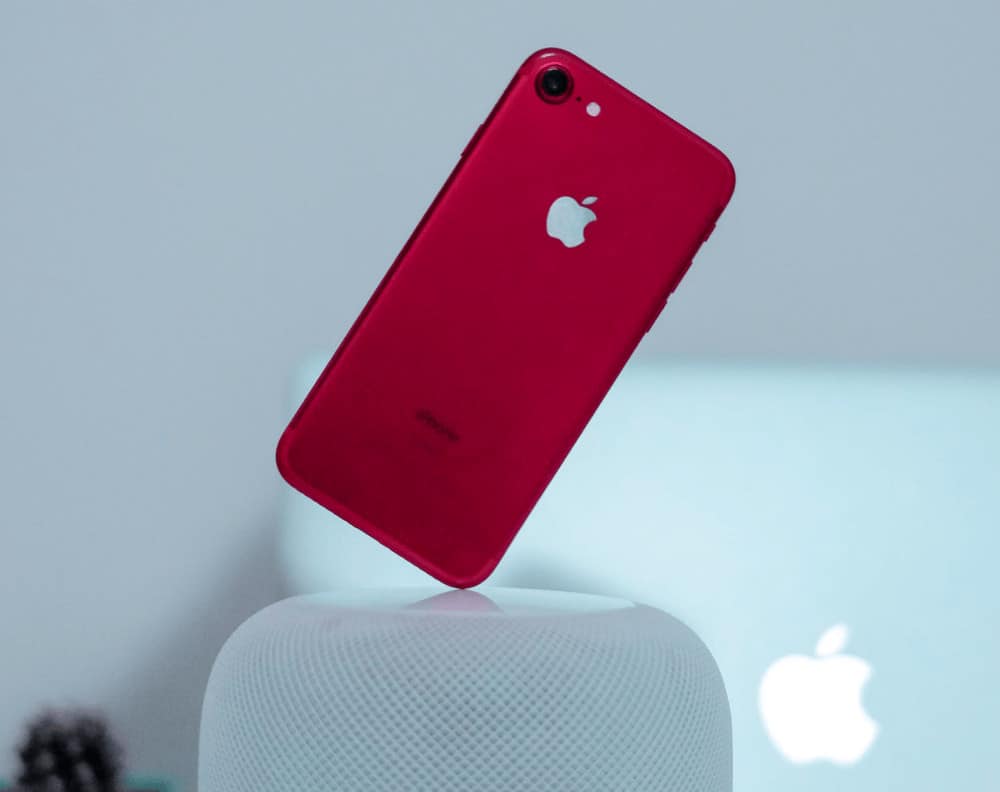 Pin
The only downside? Apple's iPhone 7 PRODUCT RED is slightly more expensive than Apple's other iPhone 7 color options. Why? I don't actually know; guess it has something to do with them being rarer and Apple not making them in the same volume as its more common iPhone 7 colors.
[ninja_tables id="94184″]
Michael Grothaus
Apple expert and novelist, Michael Grothaus has been covering tech on KnowYourMobile for the best part of 10 years. Prior to this, he worked at Apple. And before that, he was a film journalist. Michael is a published author; his book Epiphany Jones was voted as one of the best novels about Hollywood by Entertainment Weekly. Michael is also a writer at other publications including VICE and Fast Company.