Microsoft Surface Duo 2 in 2023: Is It Worth Buying?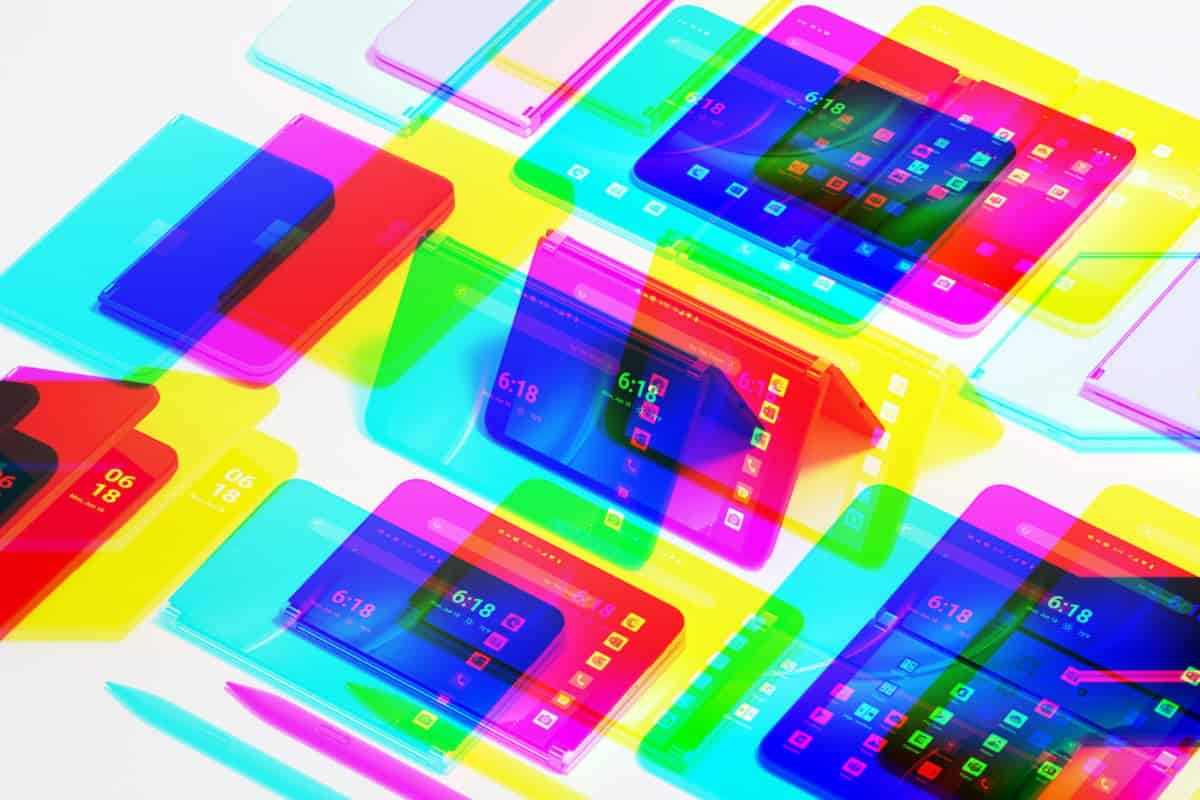 It's a foldable phone and it runs a special version of Android. But is the Microsoft Surface Duo 2 any good and, more importantly, is it worth buying in 2023? Let's dig in and find out…
---
---
If you are looking for a dual-screen device to let you do different things simultaneously on separate screens, you've come to the right place.
In this review, I will discuss whether the multitasking Microsoft Surface Duo 2 is still worth considering in 2023. Let's find out.
If you are a smartphone aficionado, you might remember the date of 21 October 2021, when a much-hyped Microsoft Surface Duo 2 was released. That foldable tablet device with two screens and a 360-degree hinge seemed nothing but impressive.
However, the more users dared to spend a generous sum of money: I am talking about a $1,500 novelty, the faster the hype was fading away. What did we get at the end? A dramatic list of bugs and issues, and eventually, frustration in use.
Will you be surprised to know that after more than two years after its release, followed by a bunch of software updates and a generous price cut, the device has come a long way in improvements and become at least a worthy unit to consider?
So the answer to the question "Is Microsoft Surface Duo 2 worth buying in 2023?" will be rather yes, than no! See why.
Microsoft Surface Duo 2 Features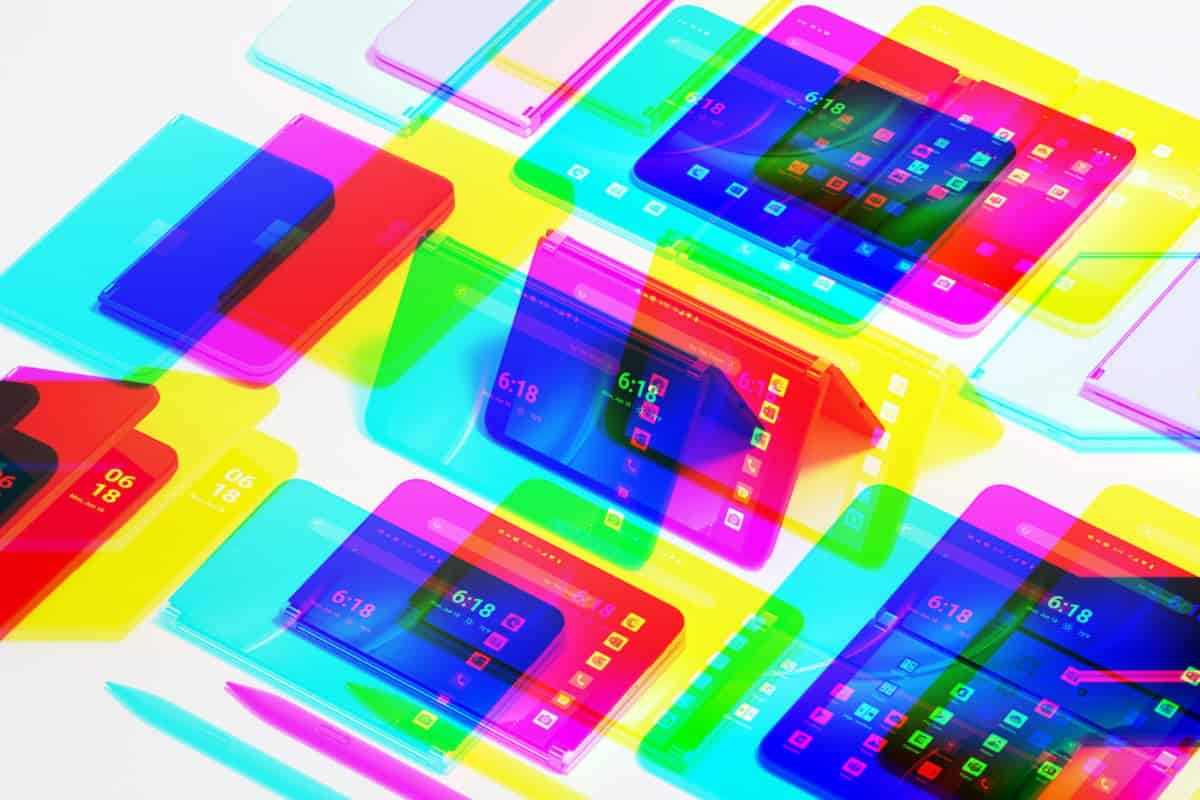 Let's start by listing the smartphone's features that Microsoft offers from the outset.
As its name suggests, Microsoft Surface Duo 2 features a unique dual-screen design with two 5.8-inch displays that can fold out to form a larger 8.3-inch screen. I must agree that this design provides a decent level of productivity and multitasking.
This dual-screen phone has a dynamic triple-lens camera, including a 12-megapixel, f/1.7 wide-angle lens, 16-megapixel, f/2.2 ultrawide lens, and a 12-megapixel, f/2.4 2x telephoto lens. Night and portrait modes are available. When it comes to video recording, its features include HDR video in 4K (up to 60fps).
The device, which is powered by Qualcomm's Snapdragon 888 processor, gains a 4,449mAh battery. As Microsoft claims, it provides all-day battery life. The upper limits of video playback are 15.5 hours with a talk time of up to 28 hours.
The Surface Duo 2 has 8GB of RAM and up to 512GB of internal storage. It runs on Android and comes with several Microsoft productivity apps pre-installed, such as Microsoft Office and Teams.
It also has several features that are designed for multitasking, such as the ability to drag and drop content between apps and split the screen between two different apps.
Has It Got Better?
Let's check out which improvements and upgrades Surface Duo 2 has gone through to become a surprisingly decent smartphone to consider.
Camera. Since its launch, Duo's cameras have improved a lot, making it possible to take high-quality photos. Most of the shutter lag has been removed. Microsoft has also upgraded the Duo 2's camera app, making it faster and more responsive.
Touch latency fixed. Microsoft has managed the touch latency issues that prevailed at launch, complicating typing on the Duo 2's virtual keyboard — or even navigating the interface.
Price cut. When it was first launched, the price tag started from $1,499.99, which, I must admit, is quite a lot for a we-don't-know-what-to-expect smartphone. Now the price shouldn't exceed $1000.
Improved video quality during video calls. After the July 2022 update, the quality of video calls has become far better.
A new glance bar. This is one of the biggest updates, which lets you see incoming calls, the time, and notifications without having to open the device.
Pen menu for Surface Slim Pen 2. The long-awaited pen menu lets you swiftly open an app or perform an action with the top button on your Surface Slim Pen 2.
The ability to transfer Microsoft Teams meetings through the Time widget. Now, while having the meeting in Microsoft Teams, you can quickly and hassle-free transfer it to your Surface Duo 2 to continue the conversation on the go.
After upgrading the Android operating system to Android 12L, Surface Duo 2 has improved a lot. However, it does have a few drawbacks, which we'll discuss later, but I am really satisfied with the current upgrades.
Five Reasons Why You Should Consider Buying Microsoft Surface Duo 2 in 2023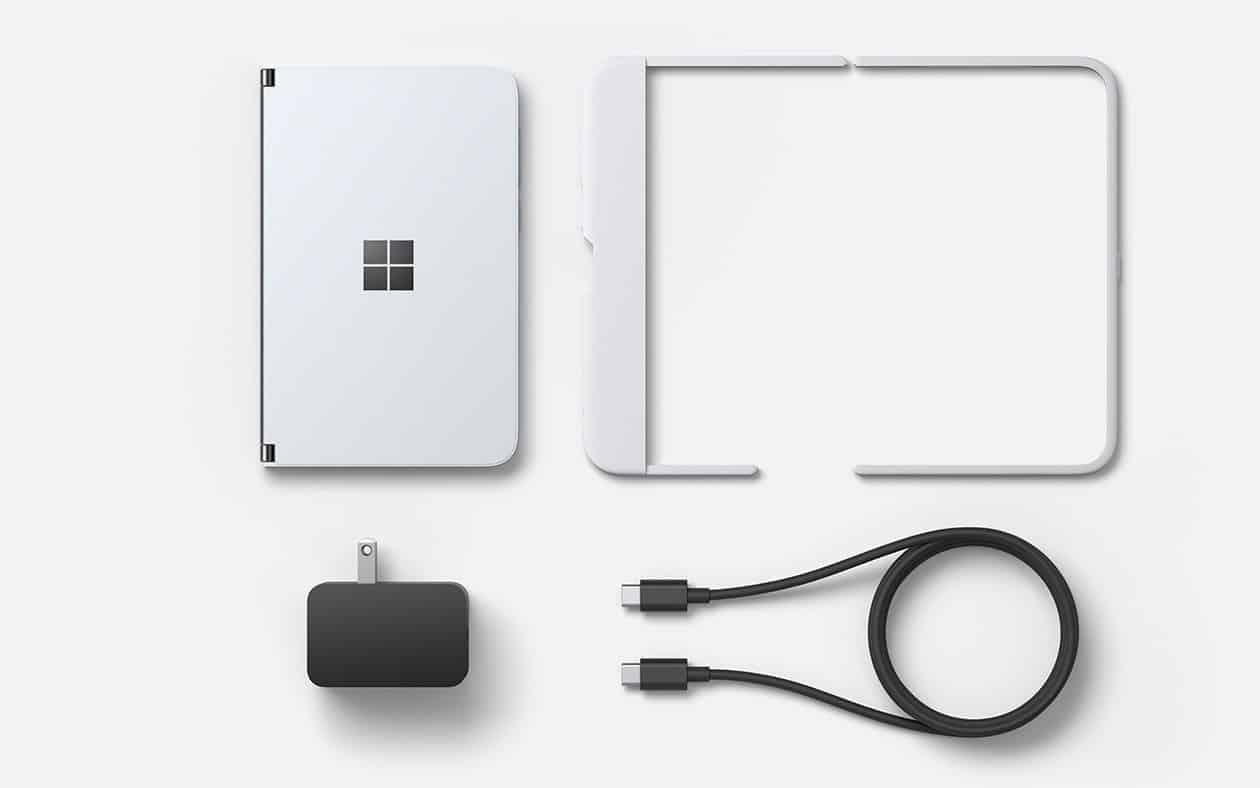 Surface Duo 2 is definitely not my biggest crush in the world of constantly evolving smartphones. However, it would be unfair to discredit the device, especially after a bunch of upgrades, ultra-comfortable design, intuitive controls, and dual screens, which let each user discover limitless possibilities.
Now, let's go through the reasons why I recommend buying the Surface Duo 2 in 2023.
iPad and Smartphone in One Package
This innovative device has been designed to provide users with the functionality of a tablet and a smartphone, making it an excellent choice for those needing a device that can keep up with their busy lifestyle. However, compared to bulky tablets, you can fit Surface Duo 2 in your pocket and use it on the go.
Next Level Multitasking
Surface Duo 2 offers limitless possibilities when it comes to multitasking. Dual screens let you open two apps simultaneously and watch, for instance, YouTube videos on one screen and reply to emails on another screen.
You can also take notes on one screen while attending a virtual meeting on the other. This makes it easier to be productive and efficient, especially when you need to complete multiple tasks simultaneously.
Excellent Reading Experience
Surface Duo 2 is undoubtedly a perfect device for reading. If you use something like a Kindle app or some other reading applications from Google Play Store, they will have separate pages on each screen. It's incredibly unique and imitates a real book, allowing all bookworms to get an excellent reading experience.
Next Level Note Taking
Pair the device with Microsoft's Surface Slim Pen 2, and you get a great portable digital notebook that works smoothly and is perfect for note-taking or drafting an email. I personally enjoyed using the Surface Pen for handwriting notes in OneNote.
Perfect for Gaming
Besides its functionality, Surface Duo 2 is a no-lose option for all gamers or those who use their smartphones for entertainment.
Try Asphalt 9 or Microsoft's Xbox Game Pass streaming service, which splits the controls and the gameplay onto separate screens, providing a high level of convenience.
What About Drawbacks?
Surface Duo 2 is not perfect. There is still a wide field for improvement. So I've picked out some major drawbacks which I've experienced when using the phone.
It's a little bit clunky for phone calls. Really, it doesn't compare with any other single-screen phone. My advice: buy Microsoft's Surface Earbuds to avoid any inconveniences.
Some features, such as drag and drop between screens, are available in supported apps only. Also, some features require additional fees, which may come as a nasty surprise.
The Duo 2 falls short in terms of durability. Though I haven't experienced any breakage during the use period, it's pretty obvious that it lacks both water and dust resistance, so avoid your smartphone getting wet at any cost! Also, I must admit that after putting on the screen protectors, I was frustrated with the poorer phone's work and touch latency.
And finally, if you are used to Apple products, you might experience difficulties getting along with Microsoft apps and services. The lack of support for other enhanced apps is one of the main drawbacks of Surface Duo 2.
Microsoft Surface Duo 2 in 2023: Is It Worth Buying?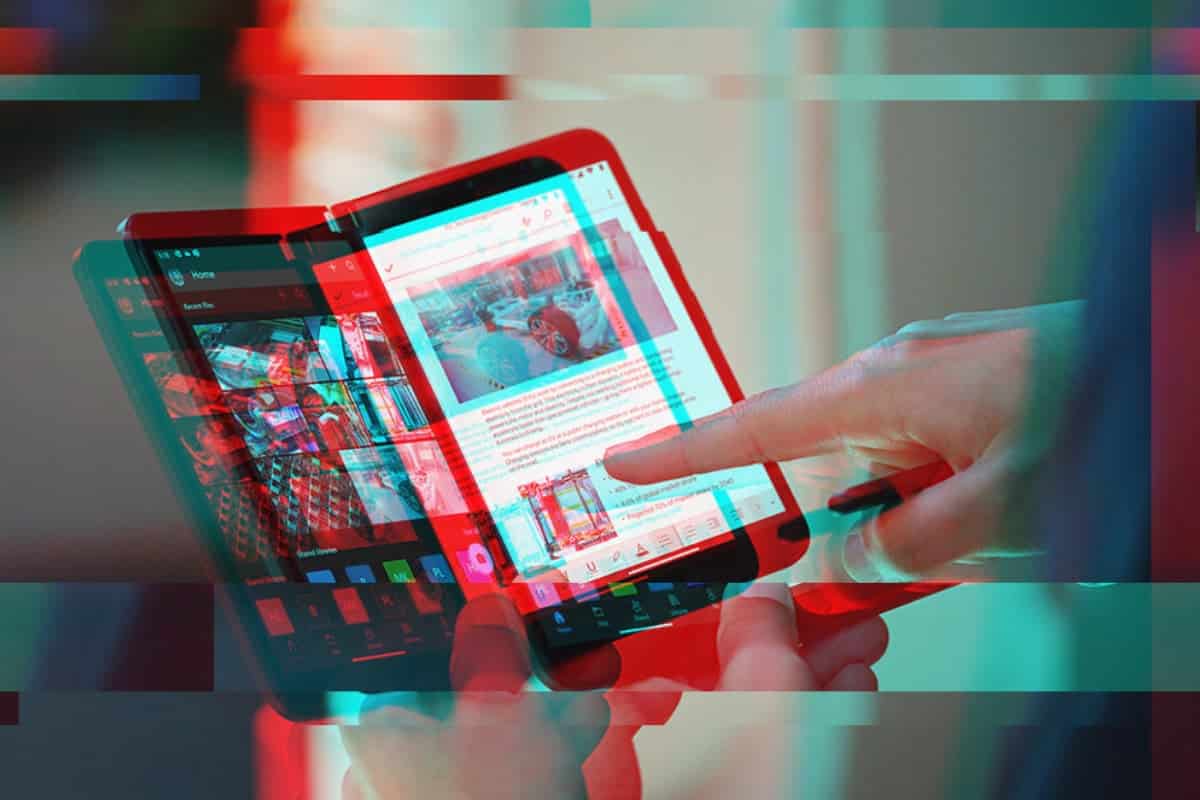 The Surface Duo 2 is definitely a not-for-everyone smartphone. However, based on my own user experience, I will recommend buying the device in 2023.
Despite all the minor bugs and issues, I personally enjoyed using a dual-screen phone with all its great advantages.
Perfect for e-reading, note-taking, watching videos, Xbox gaming, streaming, meetings, and calls, Surface Duo 2 provides exceptional possibilities for both working mode and entertainment. You also get a solid battery life, a classy camera, and instant access to the best of Microsoft 365 and every Android app in the Google Play store.
If you are a multitasker looking for an on-the-go solution to manage tasks quickly, this phone is definitely worth a look in 2023…