Everything You Need To Know About Apple News+
---
---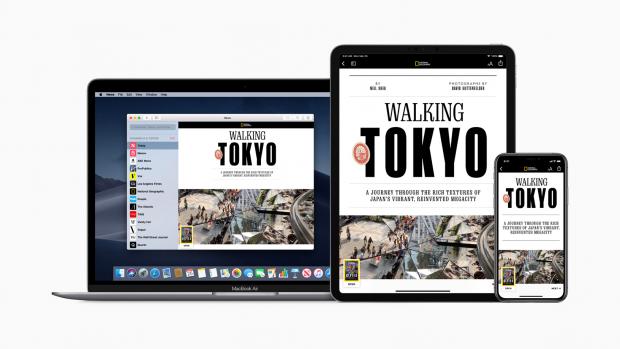 Is Apple's new news subscription service right for YOU?
Yesterday Apple unveiled numerous subscription services, including the new Apple News+ subscription service. Announcing the new service Lauren Kern, editor-in-chief of Apple News, said:
"We're committed to supporting quality journalism, and with Apple News+, we want to celebrate the great work being done by magazines and news outlets. We think the breadth and quality of publications within Apple News+ will encourage more people to discover stories and titles they may never have come across before."
But just exactly what is Apple News+ and how does it differ from the existing content in the Apple News app? Let's take a look at the new service.
Apple News+: What Is It?
Apple News+ is Apple's new news subscription service. The company describes it as "an immersive magazine and news reading experience"—but just what does that mean? Basically, Apple News+ is a Netflix for magazines and newspapers, as well as digital publications, like Vox.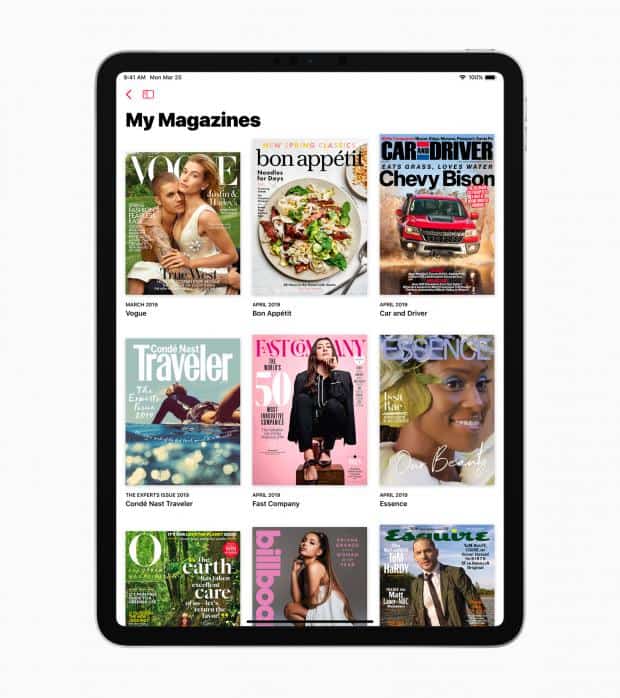 Pin
Apple News+: What Publications Are Available?
Upon launch yesterday, Apple News+ offers access to over 300 publications for users who subscribe to the service. MacStories has a great list of many of the major magazines and newspapers available in the service, but here are some of the biggest magazines: Entertainment Weekly, ESPN The Magazine, Esquire, Food & Wine, Good Housekeeping, GQ, Health, InStyle, Martha Stewart Living, National Geographic, New York Magazine, The New Yorker, O, The Oprah Magazine, Parents, People, Real Simple, Rolling Stone, Runner's World, Sports Illustrated, TIME, Travel + Leisure, Vanity Fair, Vogue, WIRED and Woman's Day.
And here are some of the biggest newspapers: The Wall Street Journal, Los Angeles Times and Toronto Star, Canada's largest daily newspaper.
The subscription service also features access to premium online publications such as theSkimm, The Highlight by Vox, New York Magazine's sites Vulture, The Cut and Grub Street, and Extra Crunch from Verizon Media's TechCrunch.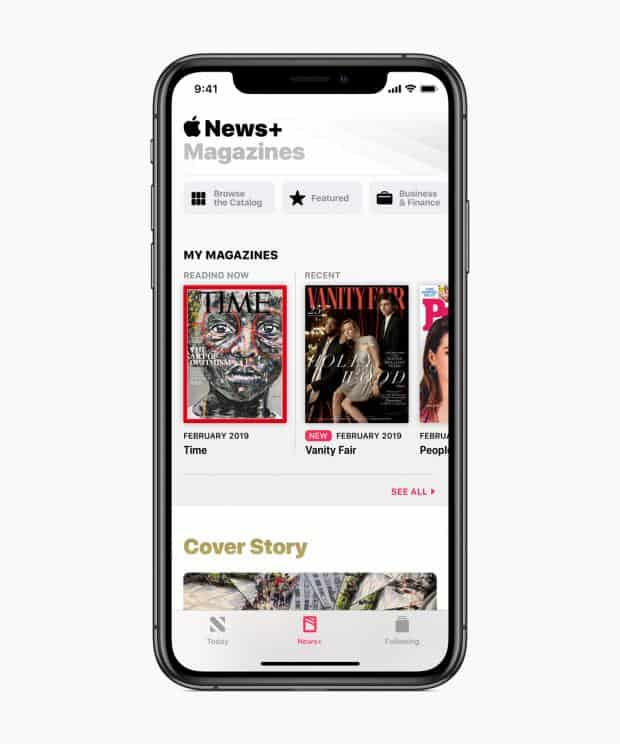 Pin
Apple News+: What Devices Does It Work On?
Apple News+ works on any Mac running macOS 10.14.4 or later and any iPad, iPhone, or iPod touch running iOS 12.2 or later.
Apple News+: How Much Does It Cost?
Apple News+ is available today in the US for $9.99 a month and in Canada for $12.99 a month. It's not yet available outside North America. Users can also sign up for a one-month free trial to the service in the Apple News app.
Apple News+: What Happens To The Old Apple News App?
Nothing! The old Apple News app you know and love still works the same and serve up the same free content you always loved. But now if you subscribe to Apple News+ you'll have access to the all-new content listed above.
Michael Grothaus
Apple expert and novelist,
Michael Grothaus
has been covering tech on KnowYourMobile for the best part of 10 years. Prior to this, he worked at Apple. And before that, he was a film journalist. Michael is a published author; his book Epiphany Jones was voted as one of the best novels about Hollywood by
Entertainment Weekly
. Michael is also a writer at other publications including 
VICE
and 
Fast Company.