Mozilla Just Invested $30M in Open-Source Startup Mozilla.ai – Here's Why
---
---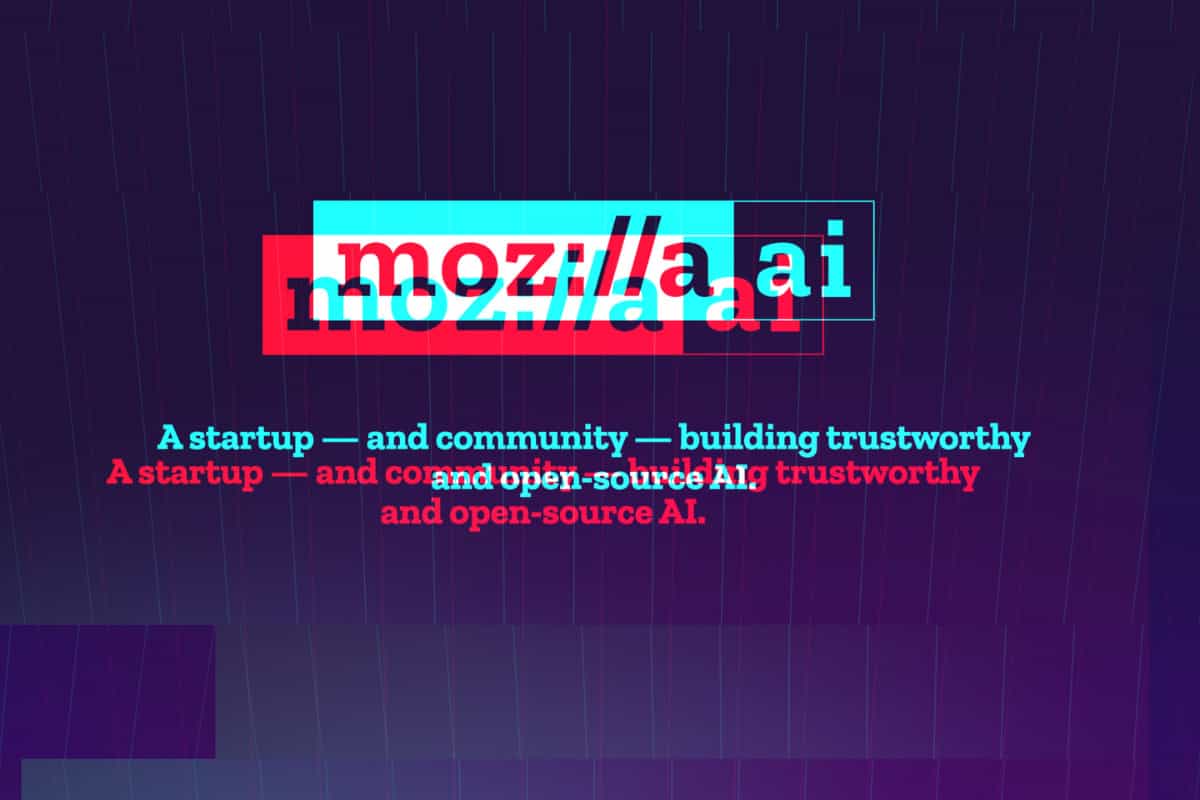 After OpenAI did the dirty on its initial investors and switched to a strictly for-profit model, Mozilla is looking to put ethics back on the menu with its vision for how AI will work…
---
Artificial Intelligence (AI), the buzzword of 2023, continues to revolutionize our lives just as Netscape did in 1994 and the iPhone in 2007. With tools like Stable Diffusion and GPT-4, AI is not only redefining our internet understanding but transforming communication, creativity, and society at large.
However, as the power of AI grows, so do concerns over its potential pitfalls. "Two decades of social media and smartphones have made us cautious about the unintended consequences of technological progress," says Moez Draief, Managing Director at Mozilla.ai.
Mozilla's Vision for Trustworthy Open Source AI
In response to these concerns, Mozilla, known for its commitment to digital integrity, aims to create a future where AI is trustworthy. They advocate for a redesign of AI technology that prioritizes human agency, user interests, transparency, and accountability.
"The current AI inflection point offers a genuine opportunity to build technology based on different values, new incentives, and a better ownership model," states Draief.
Mozilla.ai
Mozilla has officially announced Mozilla.ai, a startup committed to constructing a trustworthy and independent open source AI ecosystem. In a significant move towards this vision, Mozilla is investing an initial $30M into the company.
More recently, Intel has now entered the AI fray with its insanely powerful new Aurora AI platform which is trained on a staggering one trillion parameters – 6x that of ChatGPT 4.
Mozilla.ai's mission is to facilitate the development of AI products that prioritize trust. It aims to act as a gathering place for founders, developers, scientists, product managers, and builders who are dedicated to reshaping the AI landscape.
Mozilla.ai believes they can create an independent, decentralized, and trustworthy AI ecosystem that challenges the existing status quo.
The Leadership and Vision Behind Mozilla.ai
Under the leadership of Managing Director Moez Draief, a veteran in the practical applications of AI, and with the support of renowned figures like Karim Lakhani from Harvard and Navrina Singh from Credo, Mozilla.ai is ready to bring some much needed balance to the world of AI.
Mozilla.ai's initial focus includes the development of tools that enhance the safety and transparency of generative AI and people-centric recommendation systems that prioritize user well-being and counter misinformation.
The Road Ahead for Mozilla and Open Source AI
Mozilla.ai plans to announce further initiatives, partners, and events later this year, offering opportunities for individuals interested in contributing to their vision. They invite potential collaborators to get in touch at hello@mozilla.ai.
Richard Goodwin
Richard Goodwin has been working as a tech journalist for over 10 years. He has written for Den of Geek, Fortean Times, IT PRO, PC Pro, ALPHR, and many other technology sites. He is the editor and owner of KnowYourMobile.