Puffer Phone Cases Are TRENDING HARD — Here's Why…
---
---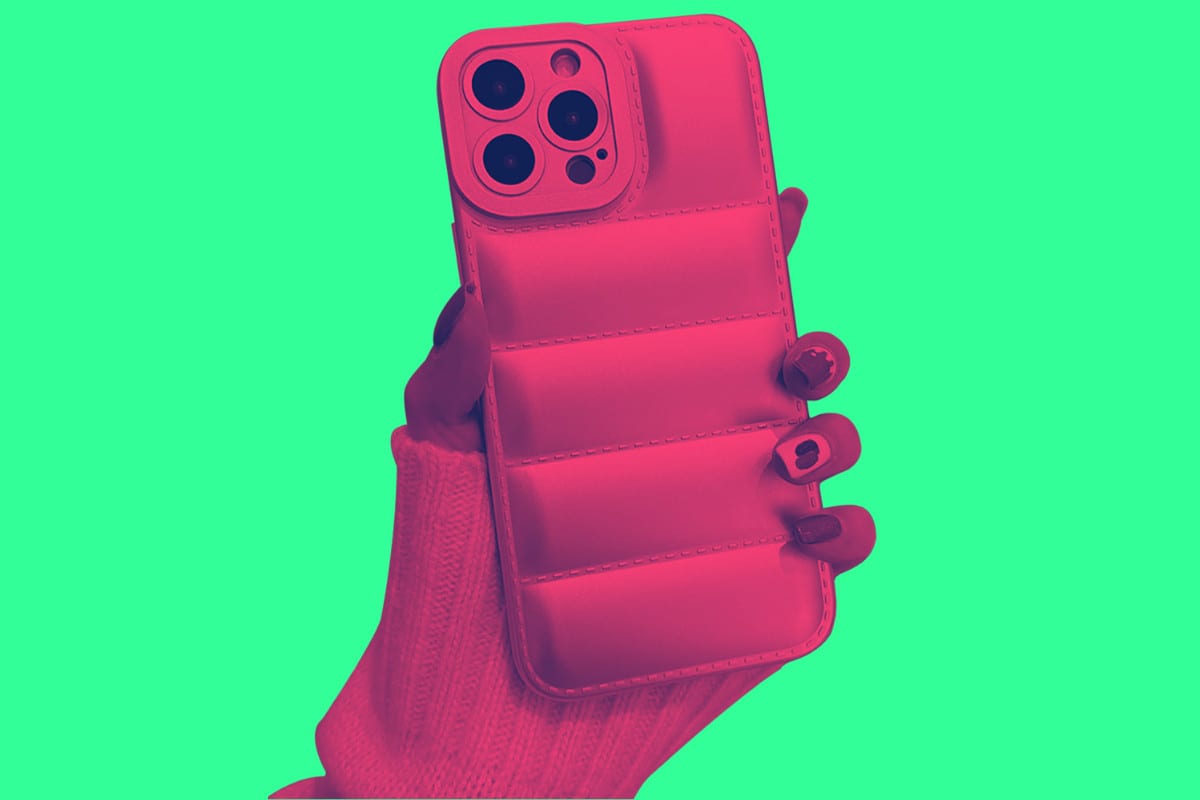 Puffer phone cases are now extremely popular options. Given the resurgence of brands like North Face, this isn't all that surprising. Here's everything you need to know about puffer cases…
---
---
When it comes to safeguarding our smartphones, the first thing that usually comes to mind is a phone case. But not all phone cases are created equal. If you're looking for something that's not just utilitarian but also adds a bit of flair to your device, you might want to consider a Puffer phone case.
For a range of reasons, puffer phone cases are now trending. The puffer jacket, once a staple in the mid-to-late-90s, is now in the process of making a massive comeback. Sales and searches for puffer jackets like those made by North Face are higher now than ever before.
With all this latent sales potential in mind, it was only a matter of time before some plucky entrepreneur put two and two together and came up with puffer-style phone cases.
In this article, we delve into what makes a puffer phone case special and why it might just be the best fit for you.
What is a Puffer Phone Case?
A Puffer phone case is not your average phone case. At first glance, you'll notice it's squishy, puffy, and undeniably eye-catching. These cases are crafted using high-quality materials, on the expensive options, that are soft to the touch, providing a plush texture that's incredibly comfortable to hold.
But don't let their squishy and puffy nature fool you; these cases (well, the good ones, at least) are designed to offer robust protection for your smartphone. If you want the best possible protection, though, you'll need to go with a brand that invests heavily in R&D — UAG and SPECK are two such brands that build extremely robust cases.
Key Features of Puffer Phone Cases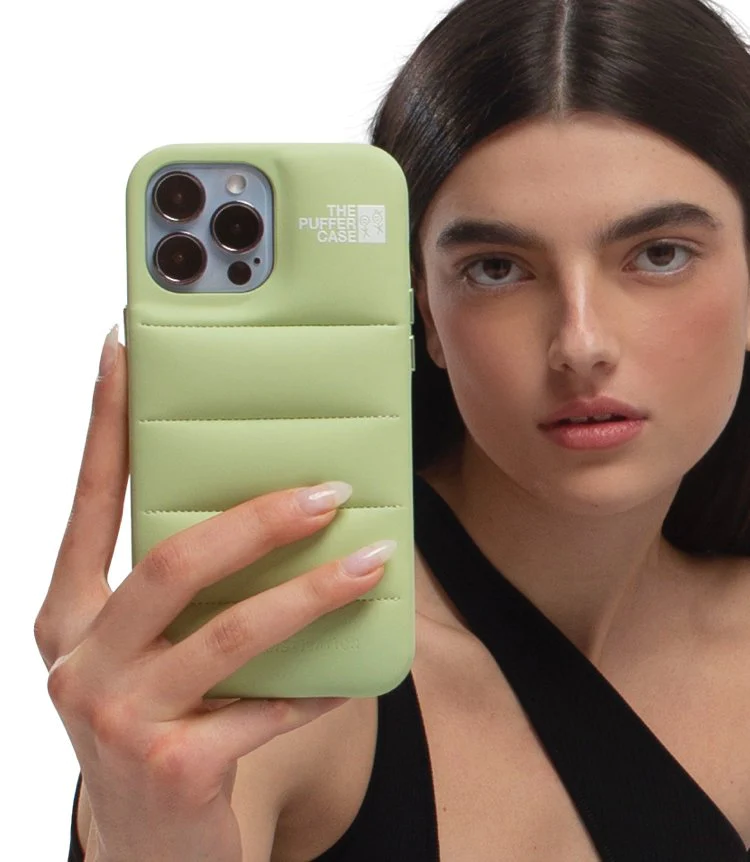 Squishy and Puffy Texture
One of the most distinguishing features of a Puffer phone case is its soft and squishy texture. Unlike hard plastic or rubber cases, Puffer phone cases offer a tactile experience that makes holding your phone a joy. This unique texture not only adds an aesthetic appeal but also provides added grip, reducing the likelihood of accidental drops.
Protective Qualities
Although they may appear soft and squishy, Puffer phone cases are engineered for protection. They feature raised edges that help shield your phone's screen and camera from scratches or impacts. Most designs offer full side-button coverage, ensuring that every inch of your device is well-protected. Some Puffer phone cases even boast water-resistant properties, adding an extra layer of defense against accidental spills or splashes.
Compatibility
Regardless of your iPhone model, there's likely a Puffer phone case designed to fit it perfectly. These cases are widely available for various iPhone models, including the latest iPhone 14, as well as older versions like the iPhone 13, 12, and 11 Pro Max. This means that you can enjoy the unique benefits of a Puffer phone case no matter which iPhone you own.
Style and Personalization
If you're someone who views your phone case as an extension of your personal style, then Puffer phone cases have got you covered. They come in a multitude of colors and designs, allowing you to pick one that aligns with your fashion sensibilities. Whether you're into bold colors, understated elegance, or funky patterns, you're sure to find a Puffer phone case that speaks to you.
Brands and Variability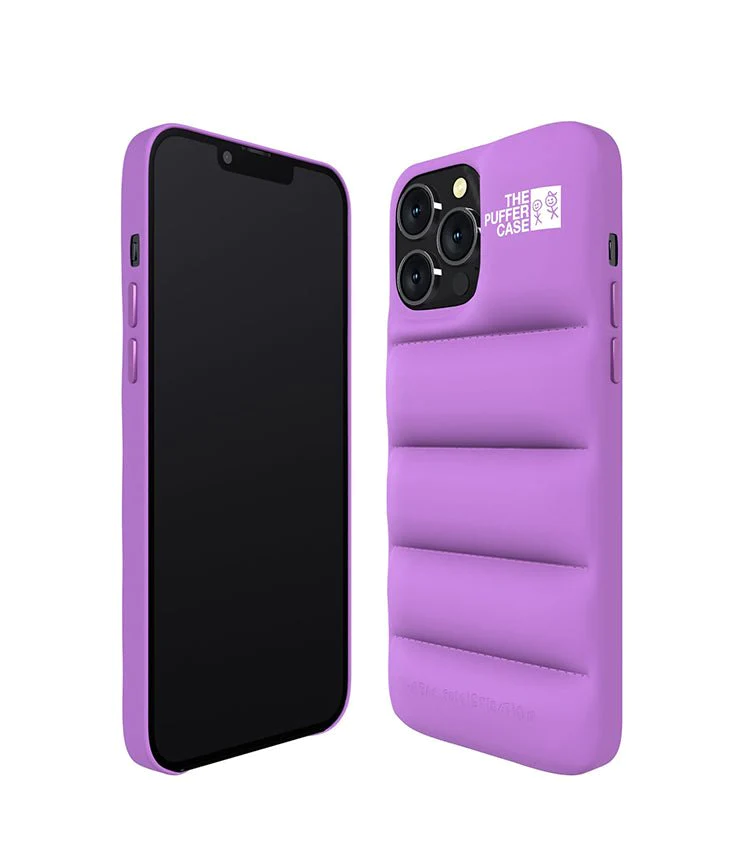 It's worth mentioning that puffer phone cases are manufactured and sold by various brands, each offering unique features and designs. This means you have a plethora of options to choose from, so be sure to check the specific features of each brand's offering to find the perfect case for you.
There is a brand called The Puffer Case (check them out here), for instance, but because you cannot trademark or patent fluffy, puffy phone case designs there are plenty of other options from a wide-range of case brands. And, as usual, they range in price from rather expensive to extremely cheap.
The price you pay will depend entirely on the brand you go with; boutique brands like Urban Sophistication are always going to be more expensive that non-brand options via Amazon which start from as a little as $10.
Again, though, with phone cases you tend to get what you pay for: if you want proper protection, you'll want to invest in a solid, trusted phone case.
Key Takeaways: Puffer Cases Overview
Unique Texture and Comfort
Puffer phone cases are no ordinary phone protectors. They boast a unique, squishy, and puffy texture that offers unparalleled comfort when holding your phone. Made from high-quality materials, these cases offer a tactile experience you'll appreciate, adding to both grip and aesthetic appeal.
Reliable Protection
Despite their soft appearance, quality Puffer phone cases provide robust protection for your device. Look for features like raised edges for screen and camera protection, full side-button coverage, and water-resistant properties. Brands such as UAG and SPECK are noted for heavily investing in R&D to create extremely protective cases.
Universal Compatibility
These cases are designed for a wide range of iPhone models, from the latest iPhone 14 to older versions like the iPhone 13, 12, and 11 Pro Max. Regardless of your device, you're likely to find a Puffer phone case that fits perfectly.
Style and Personalization
Puffer phone cases come in a plethora of colors and designs, allowing you to express your personal style. Whether you're a fan of bold colors, classic looks, or quirky designs, there's something for everyone.
Brand Options and Price Range
While some specific brands like 'The Puffer Case' specialize in this type of phone case, many other brands also offer similar designs. Prices can vary significantly, from boutique brands like Urban Sophistication at the higher end to non-brand options available on platforms like Amazon for as little as $10.
Kurt Langston
AI expert with a passion for making complex concepts accessible to all. With over eight years of experience in the field, he has honed his expertise in machine learning and AI, becoming a trusted voice in the industry. Kurt currently serves as the Head of AI News Coverage and Content at KnowYourMobile, a leading online platform for mobile technology news and reviews. In this role, he oversees the production of insightful articles, tutorials, and guides, helping readers navigate the rapidly evolving landscape of AI tools and technologies