iSIM Explained: What Is It? Everything To Know About The Most Advanced SIM!
---
---
With all the hype about the iSIM card, let's decode it.
---
There's a new type of SIM card in the market, iSIM or Integrated SIM. It builds up on the eSIM technology, and eSIM already has a replacement in the pipeline.
Last year, Vodafone, Qualcomm and Thales showcased a proof of concept of the iSIM technology. On February 27, Qualcomm announced that its current flagship Snapdragon 8 Gen 2 has iSIM built-in. It is the first commercially available SoC to feature iSIM, and iSIM is coming to more phones.
Let us talk about everything you need to know about iSIM, including what it is, its benefits and which phones will feature iSIM.
What Is A SIM Card?
To learn more about iSIM, we must first discuss what a SIM card is. A SIM card expanded to Subscriber Identity Module or Subscriber Identification Module stores the information about a subscriber's account or connection with a mobile network.
A SIM card, as you might have seen, is a small plastic card that houses a chip that is intended to securely store:
International Mobile Subscriber Identity (IMSI)
Integrated Circuit Card Identifier (ICCID)
Security authentication
Ciphering information
Temporary information related to the local network
List of services a user has access to
Two passwords:

PIN (personal identification number)
PUK (personal unblocking key).
With all this information, a mobile device can latch on to the mobile network and call, SMS, and connect to the internet. A SIM card can also save a limited amount of contacts in it.
Different Types Of SIM Cards
Physical SIM Cards
The first physical SIM cards were the size of a credit card. Sizes were reduced over time, and now SIM cards are available under different names according to their size, such as Full-size SIM card, Mini-SIM, Micro-SIM and Nano-SIM, which is the smallest of them and the most common one used by smartphones nowadays.
eSIM
eSIM or embedded SIM is a programmable chip embedded in the smartphone. It does everything a physical SIM card does, and it is carrier-independent and can be programmed to run on different networks easily.
With an eSIM-compatible device, activating a new connection and switching carriers is easier, as you just have to download and install a configuration file for your eSIM. Mobile networks typically give the eSIM profiles as a QR code which you can scan and download to your device.
The end game of eSIM is to replace physical SIM cards in smartphones and other devices completely. In the US, Apple iPhone 14 series launched with eSIM exclusively, making other smartphone manufacturers think about making their phones run exclusively on eSIM.
iSIM is an evolution of eSIM; let's talk about that.
What Is iSIM?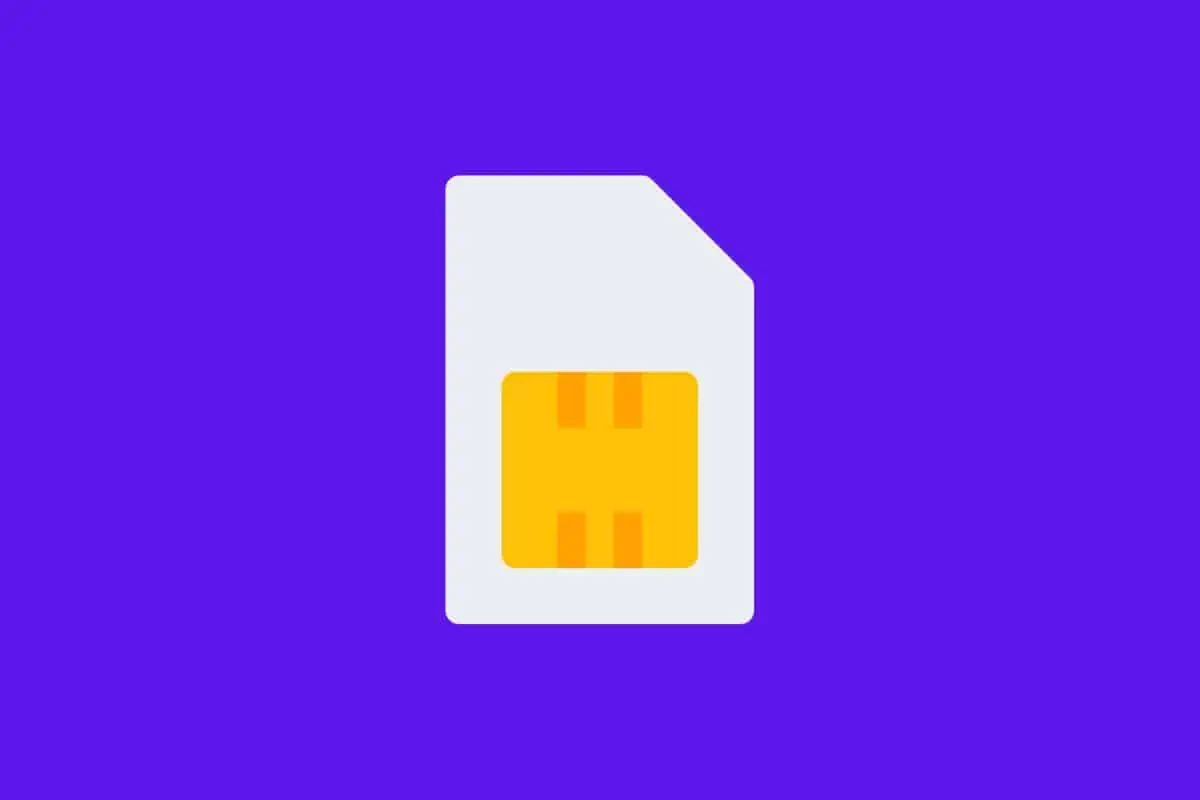 iSIM, or Integrated SIM, is a new technology that integrates the SIM card directly into the SoC of the device. SoC is the component that integrates essential components such as CPU, GPU, RAM, mobile radio, and more into a single chip. With iSIM, the SIM card will also be integrated into the SoC.
It works like an eSIM, just that the SIM card is now a part of the SoC rather than a different chip on the device's motherboard. 
The next revolution in the eSIM world is the iSIM (aka integrated SIM), a SIM that integrates directly into the device's processor.

In essence, the iSIM enables devices to connect to a cellular network without needing a physical SIM card or soldered eSIM in a printed circuit board (PCB).

Instead of using a separate physical SIM card, the iSIM technology embeds the SIM features directly into the device's hardware, allowing it to connect to the cellular network.

This feature opens up a range of benefits and opportunities for both manufacturers and carriers.

Thales Group
Qualcomm has announced that its current flagship SoC, Snapdragon 8 Gen 2, will be the world's first SoC to come with commercially deployable iSIM technology. It is the first SoC to get the iSIM technology certified with GSMA.
Qualcomm has talked about the new iSIM being fully compliant with the GSMA remote SIM provisioning standard. Which means the subscriptions are remotely managed, like eSIM. Qualcomm made this technology available now with Thales Group, which it jointly developed the technology with.
Vodafone, Qualcomm and Thales successfully demonstrated a smartphone that utilises iSIM back in 2022. Now, it's commercially made available in the Snapdragon 8 Gen 2.
Benefits Of iSIM
The iSIM is the most advanced version of the SIM card. It offers certain benefits over other types of SIM cards.
Size
As we saw, an iSIM is integrated directly into the SoC of the device. This frees up lots of space on a device. If a device uses an eSIM exclusively, it frees up lots of space on the device, removing the need for a SIM card slot.
But eSIM still uses a dedicated chip on the motherboard of the device. With iSIM, it removes even more space as it no longer requires a separate space for a chip in the device's motherboard.
It allows for better optimisation of internal space, freeing up the area for more useful components and reducing the device's size. The smaller sizes will be much more beneficial for devices such as smartwatches, smart glasses, and standalone VR and AR headsets.
Security
The iSIM is integrated directly into the device's SoC. Because a physical SIM card can be removed or broken. With iSIM, it is not possible as the SIM is integrated directly with the SoC. iSIM also comes with Secure Processing Unit, first demonstrated in Snapdragon 888 last year. This makes the iSIM even more secure and tamper-proof.
Low Power Use
The iSIM doesn't use much power as it draws the power from the SoC itself, unlike eSIM and physical SIM, which requires a separate microprocessor to function. It can have major implications for extremely low-power devices like smartwatches and AIoT devices.
IoT Applications
With its extremely small size and compatibility with existing standards, iSIM can be a major factor in making standalone AIoT devices more popular.
A promotional video shows one good example of upcoming AIoT applications from Vodafone about the iSIM. This shows a smart shipping label that can be placed on parcels to track their travel using an iSIM.
iSIM vs eSIM
eSIM is a separate chip in the motherboard of the device. While iSIM is integrated directly into the SoC of the device. That's the main difference between iSIM and eSIM.
Here's a comparison of sizes of different SIM cards:
Let us compare iSIM and eSIM using a table:
| | | |
| --- | --- | --- |
| Feature | eSIM | iSIM |
| Physical form | An unremovable chip soldered to the motherboard of the device. | Integrated into the SoC |
| Space | Removes the need for a physical SIM card slot, thereby saving lots of space in the device. | It saves even more space by removing the need for a chip in the motherboard for SIM. |
| Security | More secure than a physical SIM card as it's embedded in the device. | More secure and tamper-resistant than eSIM. |
| Carrier Provisioning | Carrier profiles can be downloaded and installed by the user or carrier. | Similar to eSIM. |
Which Phones Will Have iSIM?
Qualcomm only announced the certification of Snapdragon 8 Gen 2 devices with support for iSIM. The devices already launched with Snapdragon 8 Gen 2 aren't known to have support for iSIM. It is also unknown whether iSIM can be enabled on the existing devices with Snapdragon 8 Gen 2 SoC.
There's no word from Qualcomm about which devices will be the first ones to use iSIM. But Qualcomm expects to ship more than 300 million devices to come with iSIM by 2027.3
Featured image made using an icon from Flaticon.
Abhijith S
Abhijith has been writing about Tech since 2013 on his own blogs. He handles Tech news in KnowYourMobile. He also used to host a YouTube channel about phones. Other than Tech, he is into Formula 1, Wrestling, various TV shows and buying Kindle books he barely reads.