The 4 Best iPhone Fax Apps [2023] For Secure Faxing
---
---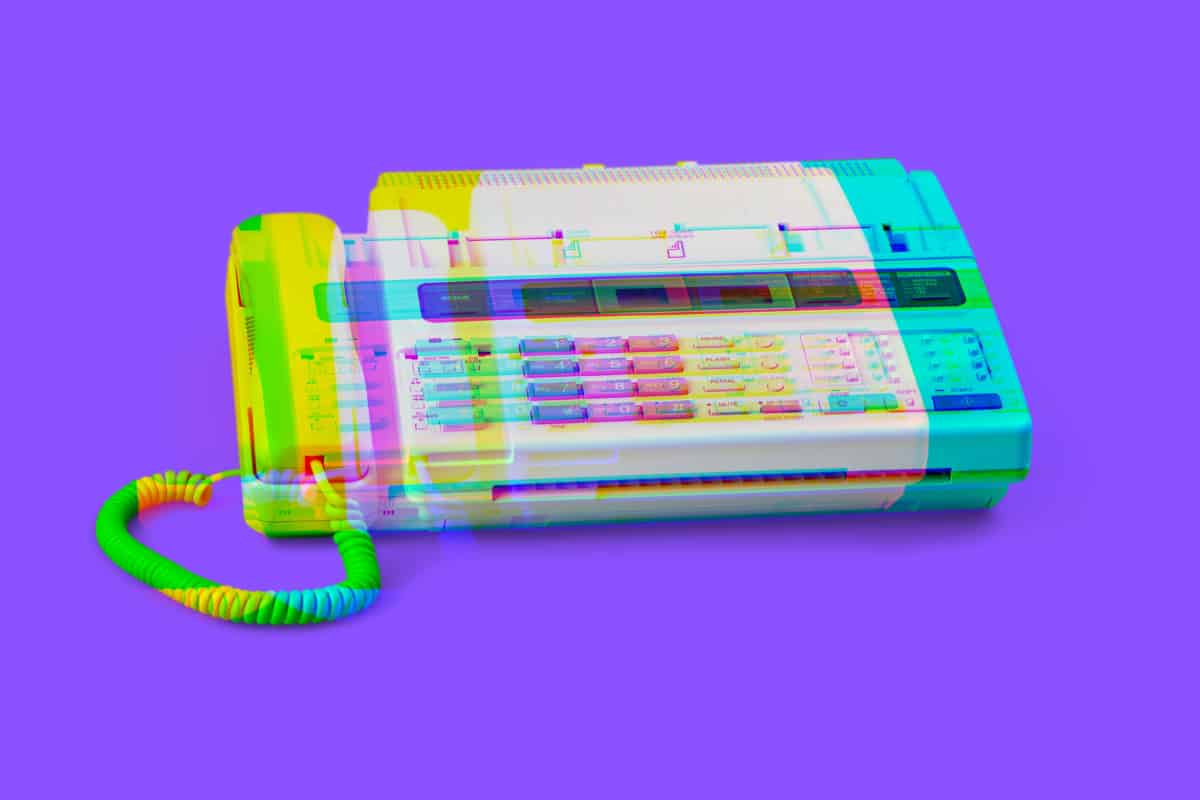 Yeah, it's 2023 and some companies still demand you use fax. But the good news is you can send faxes from your iPhone. Here's how it is done…
---
Table of Contents
---
Key Takeaways
The process of downloading, setting up and using a faxing app should only take around two to three minutes.
The app we recommend is WeFax – it's the simplest and most reliable
During the setup, you'll need to input information about yourself, such as your name, phone number and any other relevant details.
You will also need to fill in details about the recipient such as their name, phone number, country they are located in and any other required fields.
Once you have inputted all the details, you can attach any files such as documents or photographs needed for your message before submitting it.
After sending off your fax, you will receive confirmation that it has been sent successfully.
---
The fax machine might be more or less dead, like VHS tape players, to most people. But the fax machine is far from dead – plenty of companies still use them to send important documents.
What kind of companies? Banks, lawyers, real estate companies, and artist representation firms to name just a few.
In fact, around 43 million fax machines are sold every year, so, yeah… the fax machine is NOT quite dead yet.
And modern fax machines are actually pretty good.
They have evolved to take advantage of modern tech like smartphones, including Apple's iPhone. The reason? Most company employees now use iPhones and Android phones.
The good news is you don't need to scour the web to find a used fax machine to buy.
You CAN fax from your iPhone. Though Apple hasn't built-in fax capabilities to iOS or any other version of the operating system, it is possible to fax from the iPhone using third-party apps.
These apps make it easy to fax from the iPhone. But don't hold out hope Apple is ever going to add fax support built-in to iOS or iCloud. That's just not going to happen. Thankfully, apps like these exist for those who find themselves in the position of needing to fax.
Want to jump right into sending a fax from your iPhone? Our top pick is the WeFax which is available to download for free.
The Best iPhone Fax App Right Now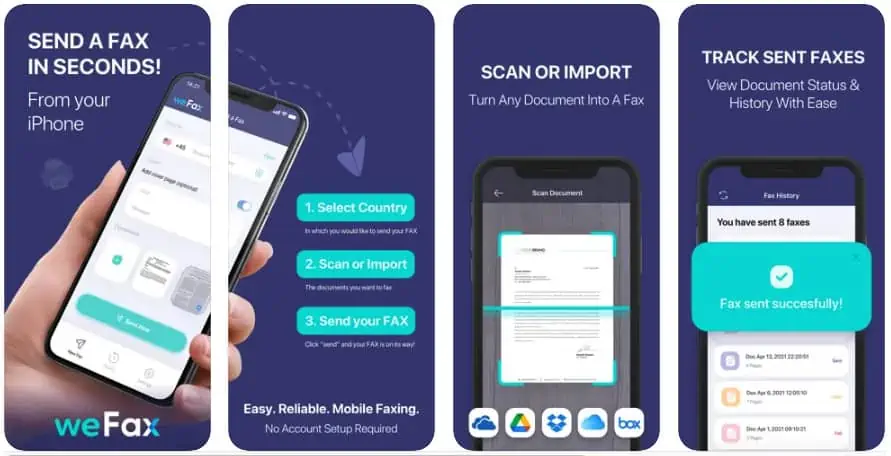 If you're looking for a simple, easy-to-use iPhone app that can handle faxing then, right now, the best in the business that we have tested – and we've tested a bunch – has to be WeFax.
What makes WeFax so good? It is available for iPhone and also Android, there's no need to set up an account to use it and you don't need to do any verification – you just load the app up and start sending and receiving faxes. It just works.
Ideal for businesses and individuals, WeFax is the quickest and simplest way to fax from your iPhone right now. Out of all the apps we tested, WeFax scored the highest marks in the areas that count most: ease of use, ease of setup, features, and overall design and layout.
---
2. iFax: Fax from iPhone ad free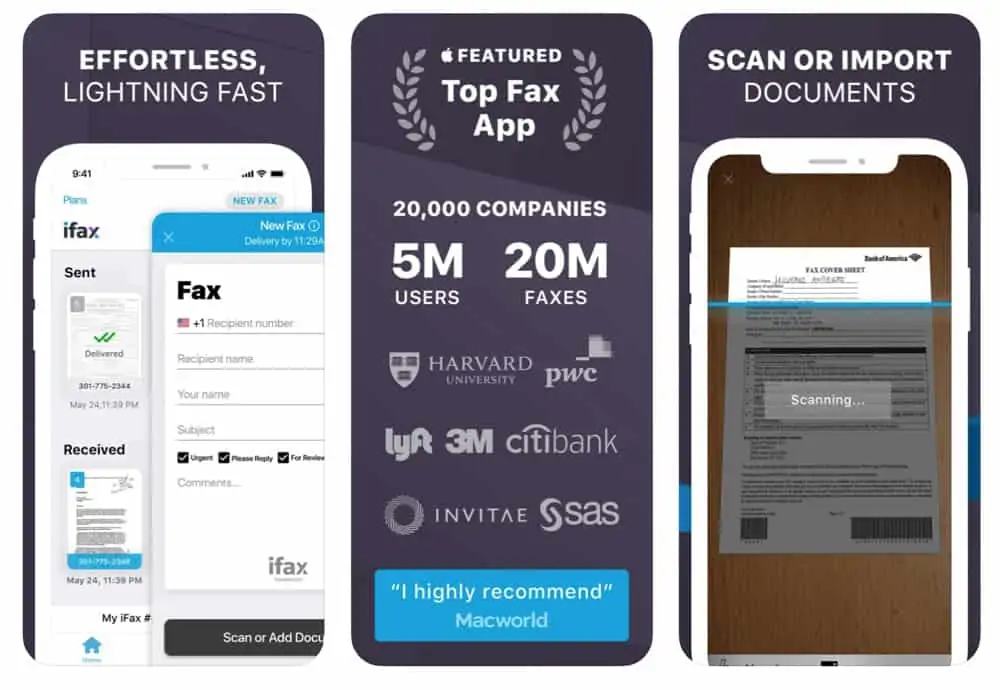 From the app's description:
"Need to send a quick fax? Trying to receive a fax but don't have a fax machine? iFax is the first and original fax app that turns your iPhone or iPad into a portable fax machine."
Download the iFax app here.
How to fax from iFax:
Open the app.
After registering an account, tap the Send Fax tab.
Enter the recipient's fax number in the "to" field.
Tap Add File to attach the document to be faxed.
Tap Send.
---
3. eFax App–Send Fax from iPhone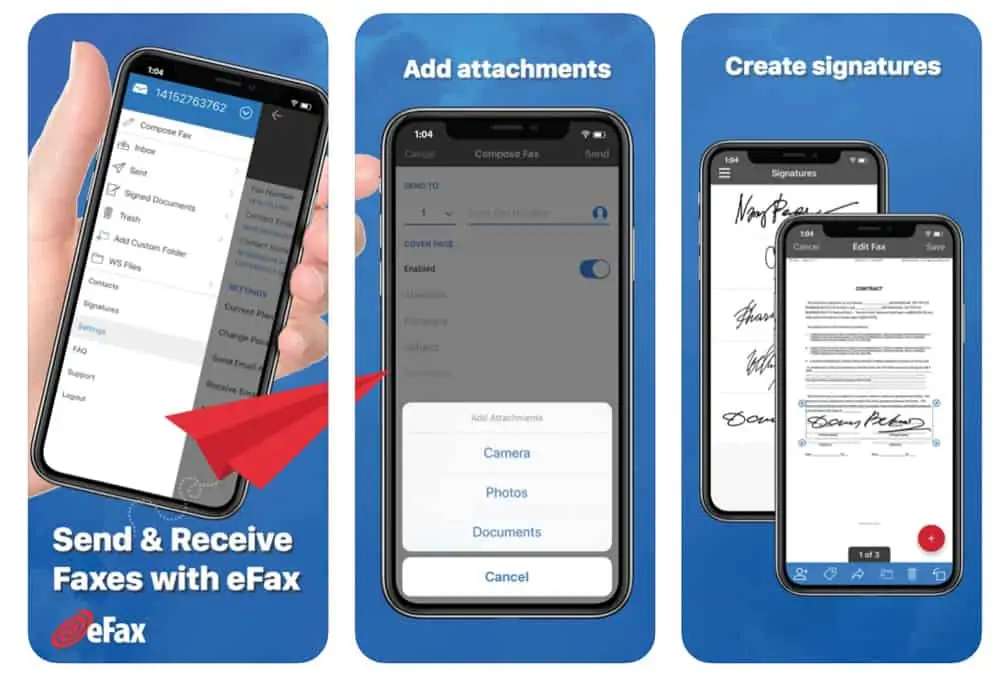 From the app's description:
"Need to send a fax now? Start faxing in minutes with our award-winning fax app. eFax is the world leader in online faxing with millions of users worldwide!

"Send, edit, sign and receive faxes wherever you are, hassle free. The eFax faxing app provides the easiest and fastest way to turn your iPhone and iPad into a portable fax machine. No set-up fees or long-term commitment required. The eFax app is free to use with any eFax Plus or eFax Pro subscription."
Download the eFax app here.
How to fax from eFax:
Open the app.
Tap Send Faxes.
Select the document you want to fax and your recipient.
Tap the send fax button.
---
4. FAX.PLUS – Receive & Send Fax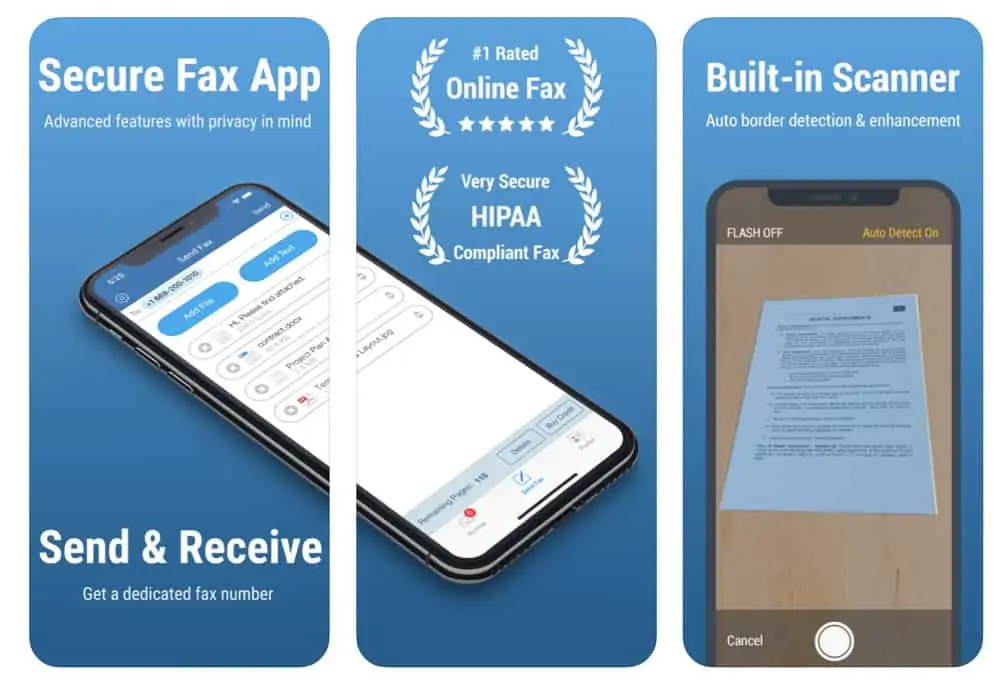 From the app's description:
"Receive and send fax from iPhone or iPad with FAX.PLUS. Using this secure and reliable online fax service, you can turn your iPhone or iPad into a powerful fax machine and send free fax from your device. You can get an online fax number and receive faxes on your phone as well.

FAX.PLUS recognized as the best online fax service!

"Send fax from iPhone or iPad: On your iPhone or iPad device, you just need to use the built-in scanner to scan the document you wish to fax, add the recipient's fax number and send your fax right away. There is also the option to attach documents from your local storage or iCloud Drive."
Download the FAX.PLUS app here.
How to fax from FAX.PLUS:
Open the app.
Tap on Send Fax.
Enter the recipient's number in the "to" field.
Tap Add File to select documents to fax. You can also arrange your files in order of priority.
Tap the send button.
Which is Best?
I don't tend to do that much faxing, and I missed out on all the faxing action back in the 1990s and 1980s, as I was a child. But when I did need to send fax earlier this year, I did end up testing a bunch of iPhone faxing app services. Hence the creation of this post.
Out of all the ones I tried, WeFax was the simplest and easiest to use.
This is why it is listed in the #1 position. If this changes, I'll be sure to update this post accordingly. For now, iFax is the one we recommend.
And if you do need an actual fax machine, this one is apparently the best model on the market right now. It also moonlights as a wireless color printer, scanner, and copier, and it even comes with Amazon's Alexa built-in. How's that for fancy?
Michael Grothaus
Apple expert and novelist,
Michael Grothaus
has been covering tech on KnowYourMobile for the best part of 10 years. Prior to this, he worked at Apple. And before that, he was a film journalist. Michael is a published author; his book Epiphany Jones was voted as one of the best novels about Hollywood by
Entertainment Weekly
. Michael is also a writer at other publications including 
VICE
and 
Fast Company.