How To Create A Threads Account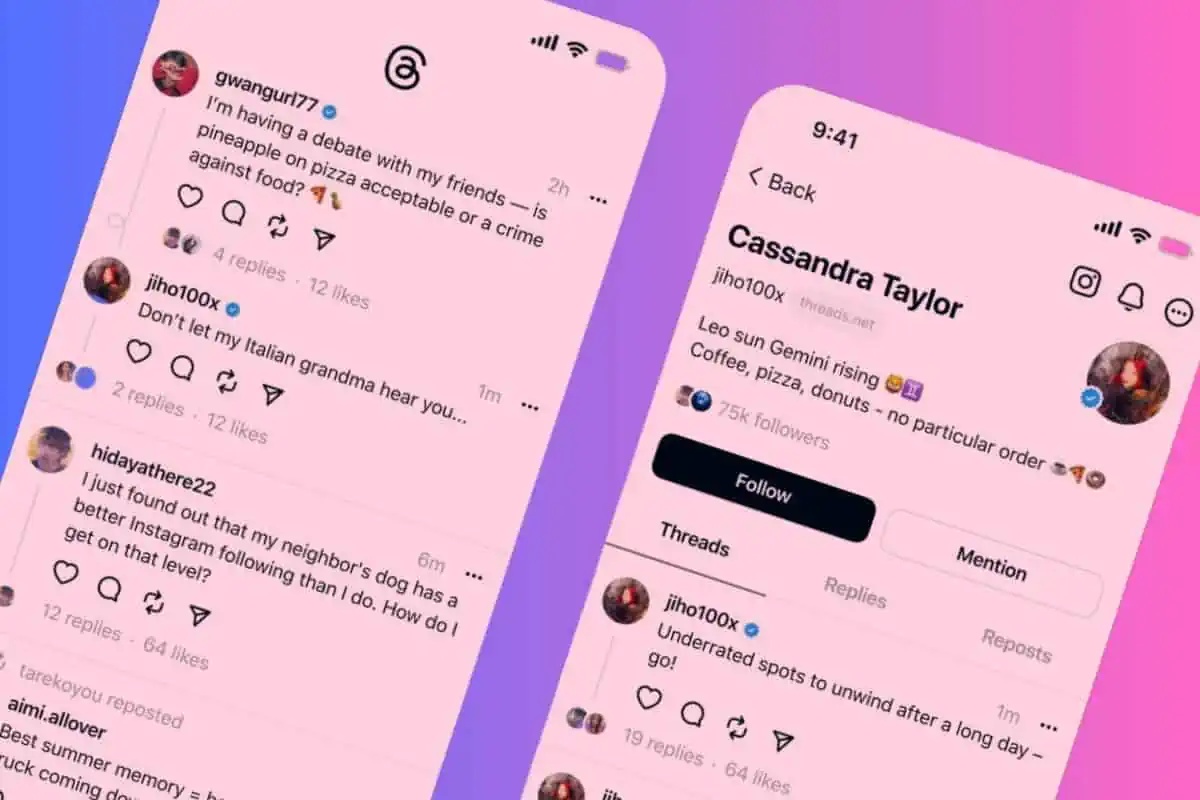 Threads doesn't let new users create accounts directly. Instead, you need to do this…
---
Meta's new Twitter competitor Threads is off to a great start. In just five days after its initial launch, Threads already crossed the 100 million user mark – the first social media app to ever do so in such a short amount of time.
With so many users now on Threads, those without a Threads account are understandably rushing to set one up. The only thing is you can't create Threads account like you can a Twtitter or Facebook or TikTok account. That is, you can't create a new Threads account in the app or on the website.
Instead, in order to create a Threads account, you'll need to have an Instagram account first and then use that Instagram account to log into the Threads app, where you can finish setting up your profile.
Why Does Threads Require An Instagram Account?
Threads requires an Instagram account because the two apps are closely linked. As a matter of fact, Meta calls Threads "an Instagram app", which shows just how closely the two apps are tied together.
There are likely several reasons Meta decided to require an Instagram account in order for a user to join Threads. The first is that it ties the two apps closely together, and thus you are further sucked into Meta's app ecosystem, which includes Facebook, Instagram, WhatsApp, and now Threads.
But by tying Threads to Instagram, Threads automatically knows who you follow on IG and who follows you, and thus this integration can quickly help you grow your Threads followers – and thus the user base of the new app overall.
One bad thing about the Threads-Instagram integration is that if you delete your Threads account, you will also have your Instagram account deleted. This goes to show just how badly Meta wants to keep you in their new Twitter competitor. It knows that most people will not sacrifice their IG account in order to delete their Threads account.
How To Create A Threads Account If You Don't Have An Instagram Account
If you don't have an IG account already, you'll need to first create one become you can create an Instagram account. The easiest way to create an Instagram account is on the web. Here's how:
If you have a Facebook account, you can click the Log in with Facebook button to create an Instagram account.
If you don't want to use your Facebook account, in the field provided enter your phone number or email, your name, the Instagram username you want, and the password you want for your IG account.
Click Next and follow the remaining steps.
Once you have an Instagram account, you are then ready to set up a Threads account. Follow the next set of instructions to do so…
How To Create A Threads Account If You Already Have An Instagram Account
Before you create a Threads account, make sure you have the Threads app and the Instagram app both downloaded to your phone and you are signed into the Instagram account in the IG app that you want to use to create your Threads account.
Once you've done that…
Launch the Threads app.
Tap the Sign in with Instagram button. Threads will log you into the Threads app.
Now complete your Threads profile but adding a profile photo, writing a short bio, adding URL links to your profile, choose who to follow.
Once you've done the above, tap Continue.
Now decide if you want your Threads account to be public or private.
Tap Continue.
Accept the Threads T&C's.
Tap Create Profile.
You've now set up your Threads account. Enjoy!