10 Free AI Image Generator Tools You Have Got Try In 2023
---
---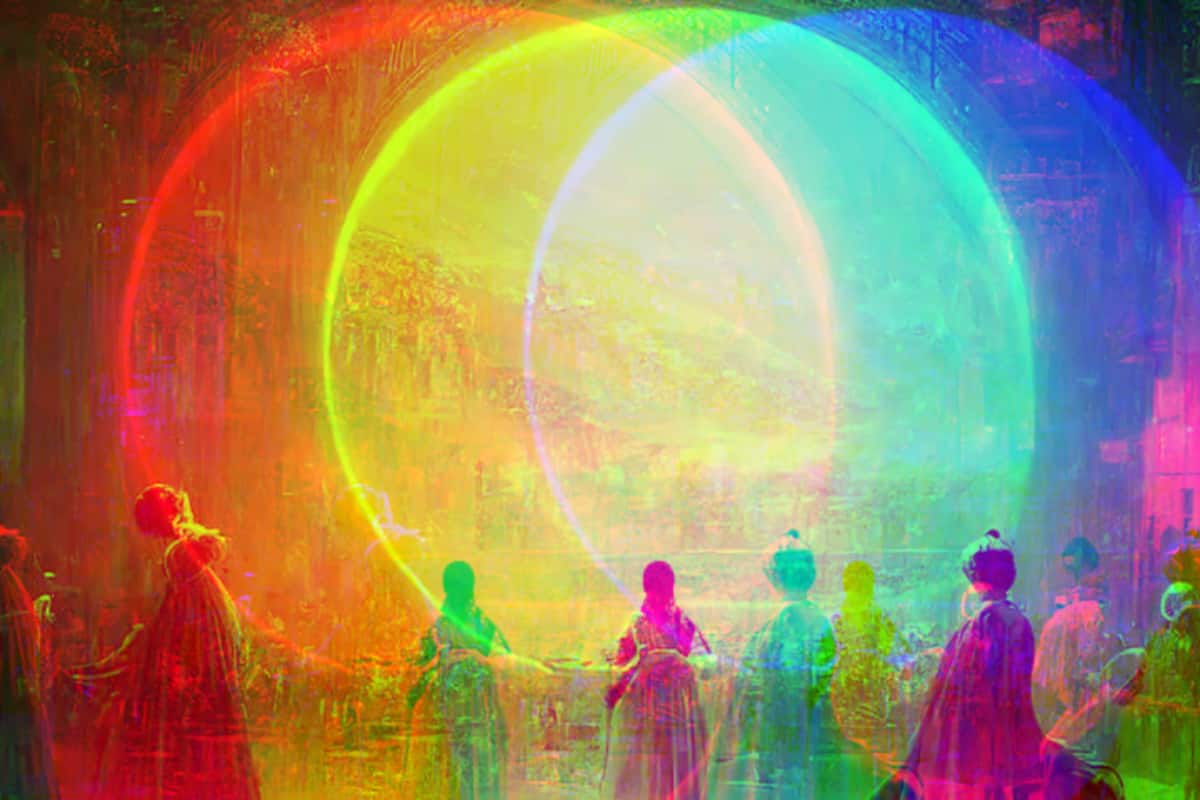 Here's a collection of some of the best Midjourney alternatives right now. With these Free AI Image Generator Tools, you can take any image or idea you have an 10X it with the power of AI…
---
---
Artificial Intelligence has been transforming numerous industries and creative processes, and digital art is no exception. This paradigm shift has led to the development of numerous AI-driven tools, each with unique capabilities and features.
And some of the most popular AI tools, as you'd expect, focus on image generation – both text to image generation, whereby you enter text to create an image, and image editing, where you take an existing picture and breath new life into it with AI.
In this article, we'll explore the ten top free AI image generator tools online right now, with a focus on transforming text to image. Let's delve into the details, and you'll see why these tools are so highly recommended.
Best Free AI Image Generator Tools
1. NightCafe
NightCafe is a fascinating and innovative tool that merges the realms of technology and art, giving you the ability to transform ordinary images into masterpieces with a few clicks. Fueled by advanced Artificial Intelligence algorithms, NightCafe is revolutionizing the way we perceive and create digital art.
What It Does
NightCafe, as a platform, provides a user-friendly and interactive space where you can create unique pieces of art. The tool's strength lies in its simplicity and the power of the AI it employs. By leveraging the potential of AI, it allows users to harness the style of a particular image and apply it to another, transforming it entirely and giving it a unique appeal.
Functionality
The platform's core functionality relies on a convolutional neural network, a deep learning algorithm that excels at analyzing visual imagery. This algorithm is designed to understand and interpret the essence and style of an image.
Once it understands the image's characteristics, it transposes those elements onto another image. This style transfer process enables users to convert any image into an entirely new piece of art, reflecting the style of a chosen source image.
Users begin by uploading two images: one that serves as the base image and another that acts as the style reference. The AI then works its magic, transferring the style from the reference image to the base image, resulting in a unique blend that brings a whole new perspective to the original piece.
User Experience
NightCafe has a clean, intuitive interface that makes it highly accessible to users, regardless of their familiarity with AI tools or digital art. The website guides users through each step, providing explanations and demonstrations for first-time users.
The platform's preview function allows users to see a smaller version of the final output before it's fully processed, ensuring that they're happy with the selected style transfer. Users can also adjust the level of style transfer to suit their preferences, giving them more control over the final product.
PROS
User-friendly interface
High-quality outputs
CONS
Can take a while to generate an image
2. ArtBreeder
Step into the remarkable world of ArtBreeder, an innovative digital platform that blends artificial intelligence with the power of collective creativity. This tool is redefining the landscape of digital art by offering a new approach to image creation and transformation.
Overview
ArtBreeder, as a platform, straddles the intersection of technology and art, offering an immersive space for artistic exploration. The tool's distinguishing factor is its ability to merge multiple images, allowing for creative blending and mutation to birth entirely new forms of digital art.
Functionality
At the heart of ArtBreeder's functionality is the concept of Generative Adversarial Networks (GANs), a class of AI algorithms used in unsupervised machine learning. GANs are excellent at understanding, interpreting, and creating new content from existing images.
Users of ArtBreeder begin their creative journey by selecting multiple images. Once these images are chosen, ArtBreeder's AI does the heavy lifting, blending and mutating these images to create an entirely fresh piece of digital art. Furthermore, the platform allows for collaborative editing, meaning multiple users can contribute to the evolution of an image.
User Experience
ArtBreeder sports a clear, user-centric interface that is easy to navigate, even for those not tech-savvy. Its website offers guided support for beginners, walking them through each step of the process.
The tool also provides users with an element of control, enabling them to tweak and adjust the blending process to their liking. This blend of automation and personalization makes the tool versatile and suitable for a wide range of creative endeavors.
PROS
Allows collaborative editing
Variety of output styles
CONS
Requires a learning curve for first-time users
3. Hotpot
Dive into the dynamic universe of Hotpot, a cutting-edge digital platform where AI becomes your personal assistant in image creation and design. This multi-functional tool stands at the forefront of the digital art revolution, making the creative process seamless and engaging.
Overview
Hotpot serves as a melting pot of design utilities, revolutionizing how you approach digital art. It's not just an AI image generator, but a comprehensive design suite that caters to both professional designers and novice users. This platform's charm lies in its blend of AI-driven functionalities that streamline the design process.
Functionality
Hotpot harnesses the potential of AI to offer a diverse set of design tools, including an impressive image generator. This tool transforms text descriptions into images, thereby converting abstract ideas into visual art.
The platform integrates multiple design tasks such as logo creation, image editing, and banner design, making it a one-stop solution for your design needs. The AI algorithms employed in this platform enable high-quality design outputs, assisting you in bringing your creative vision to life.
User Experience
Hotpot features a clean, intuitive interface that prioritizes user ease. The website guides you through every step, ensuring a smooth design journey.
The platform provides previews of design outputs, allowing users to review and modify their design before the finalization. Furthermore, the AI-powered tools are customizable, giving users the freedom to adjust and personalize their designs.
PROS
Variety of tools and functions
Good for both beginners and professionals
CONS
Some features require a premium subscription
4. Deep Dream Generator
Deep Dream Generator lets you transform your images into dreamlike art using the power of AI.
How it works
Deep Dream Generator uses deep learning algorithms to identify patterns in images and enhance them, resulting in surreal and dreamlike outputs.
PROS
Creates unique, surreal artwork
User-friendly interface
CONS
Limited control over the final image output
5. Deep AI
Deep AI provides a variety of AI tools, including a text-to-image API that can generate images from textual descriptions.
How it works
Deep AI's text-to-image API utilizes a form of AI model known as a Transformer to interpret text descriptions and generate corresponding images.
PROS
Accurate image generation from text
Offers other AI tools
CONS
API use might be technical for some users
6. Experiments with Runway ML
The Experiments with Runway ML offers a generative engine that allows for the creation of diverse and unique AI images.
How it works
The generative engine employs a form of machine learning model called Generative Adversarial Networks (GANs) to create new, unique images based on the data it's been trained on.
PROS
Unique image outputs
Good for experimenting and learning
CONS
The interface can be overwhelming for beginners
7. MyHeritage
Best known for its genealogy platform, MyHeritage also offers an AI-driven tool for animating photos.
How it works
MyHeritage uses a feature called Deep Nostalgia™, which applies AI to animate faces in still photos, making them seem lifelike.
PROS
Unique photo animation feature
Easy to use
CONS
Limited to animating photos
8. PaintsChainer
PaintsChainer is an AI-powered tool that allows users to add color to their sketches automatically.
How it works
PaintsChainer uses AI algorithms to understand the structure of a sketch and appropriately apply color, bringing the image to life.
PROS
Great for quickly coloring sketches
User-friendly interface
CONS
Limited control over color selection
9. Daz 3D
Daz 3D is a feature-rich 3D model creator and animation tool, and with AI integration, it's become even more powerful.
How it works
Daz 3D uses AI to enhance the process of creating 3D models and animations, making the process easier and results more realistic.
PROS
Detailed 3D models
Variety of customization options
CONS
Requires a learning curve for beginners
10. Runway ML
Last but not least, Runway ML is a versatile tool that offers a range of AI capabilities, including image generation.
How it works
Runway ML uses machine learning algorithms to perform a variety of tasks, such as image synthesis, style transfer, and object detection.
PROS
Wide range of AI tools
Suitable for beginners and professionals
CONS
Some features may require a premium subscription
Are They Better Than DALL-E and Midjourney?
Obviously, these are free AI image creation tools and that means, for professional-grade image and art creation, you're going to be better off with something like StableFusion or Midjourney – or DALL-E, for that matter.
Why? Because AI image tools like Midjourney and DALL-E, for the most part, are a lot more sophisticated and rely heavily on prompts, whereby the better the prompt you create, the better the output.
This is why prompts, both in the context of ChatGPT and Midjourney, are such popular topics all over the web at the moment.
Midjourney also likes to create super-high-resolution images too, often with a other-worldly bent that gives them a distinctive AI aesthetic. But for those of you that just want to test things out and see what type of things you can create with AI, these free tools are a great place to start.
Similarly, if you're currently using Canva, it now has a text to image AI creation tool baked into it. Ditto Photoshop which leverages Adobe's new Firefly generative AI engine. Out of these two options, Firefly is vastly superior but in order to use it, you'll need a Photoshop subscription (and one of these costs way more than a Canva account).
Another great alternative AI image creation tool is Microsoft's totally free Designer platform. It works simply enough, just enter some text and let Microsoft's AI do the hard work. Microsoft's Designer is especially good for Pinterest and Instagram thumbnails, so if you're more social network-oriented, check it out – it's 100% free too.
And later on in 2023, Microsoft's entire 365 platform will be getting a massive boost from AI with the rollout of Microsoft's Copilot which sounds utterly brilliant.
Richard Goodwin
Richard Goodwin has been working as a tech journalist for over 10 years. He has written for Den of Geek, Fortean Times, IT PRO, PC Pro, ALPHR, and many other technology sites. He is the editor and owner of KnowYourMobile.