Adobe Firefly: A Complete Guide + What It Can Do..
---
---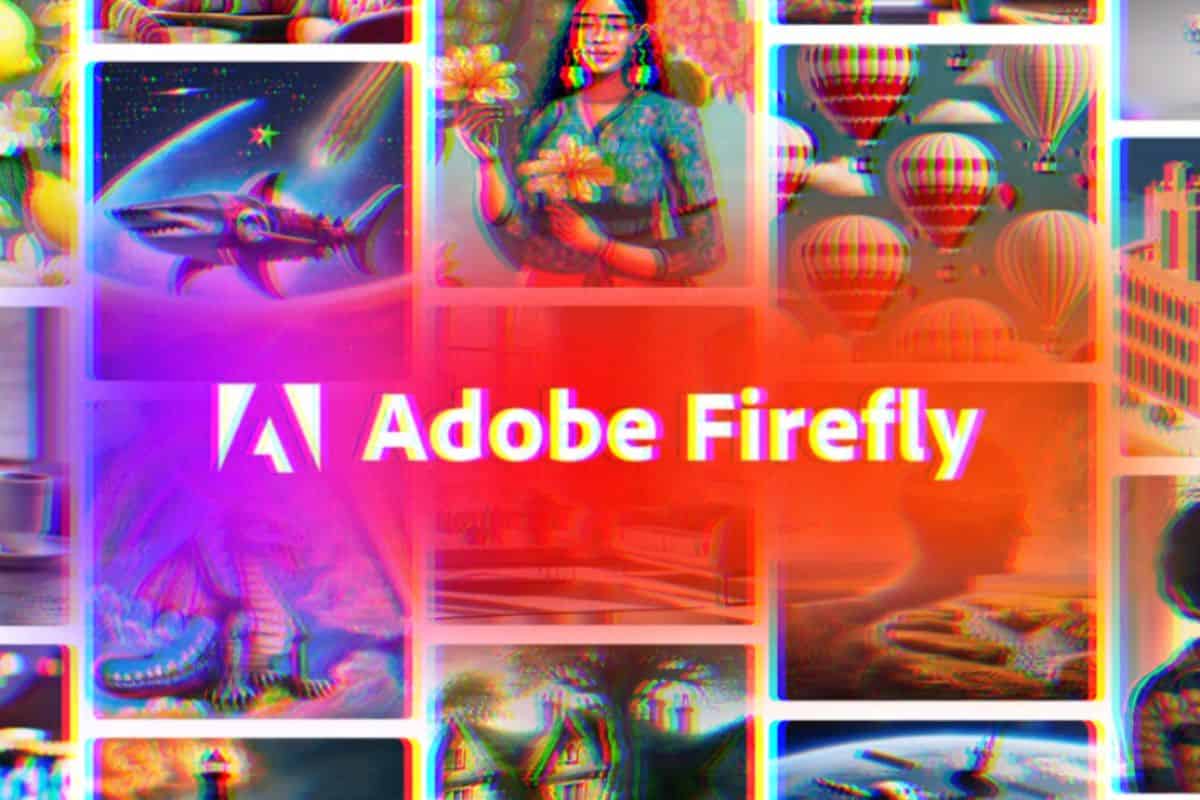 Adobe is the latest player in the generative AI space. Here's everything to know about Firefly!
Adobe launched its own AI image generator, Adobe Firefly. Firefly will be present in Adobe's whole suite of apps soon; it is already available in Adobe Photoshop and Express. Like Microsoft, Adobe embraces AI and integrates it into its popular apps.
Firefly is a powerful image generation tool that is the only one focused on commercial use. Adobe's AI model is trained on Adobe Stock images, so you wouldn't be sued for using images generated by Firefly, a major concern for using AI images for commercial use.
Adobe Firefly is not just a text-to-image generation tool like Dall-E 2 or Midjourney; it also has various modes such as generative fill, text effects, and generative recolor.
In this article, let us discuss Adobe Firefly, its features, and everything else! 
Adobe Firefly Modes
Adobe Firefly can do alot of things, which are divided across the tool as different modes. Let's take a look at each of them.
Adobe Firefly Text To Image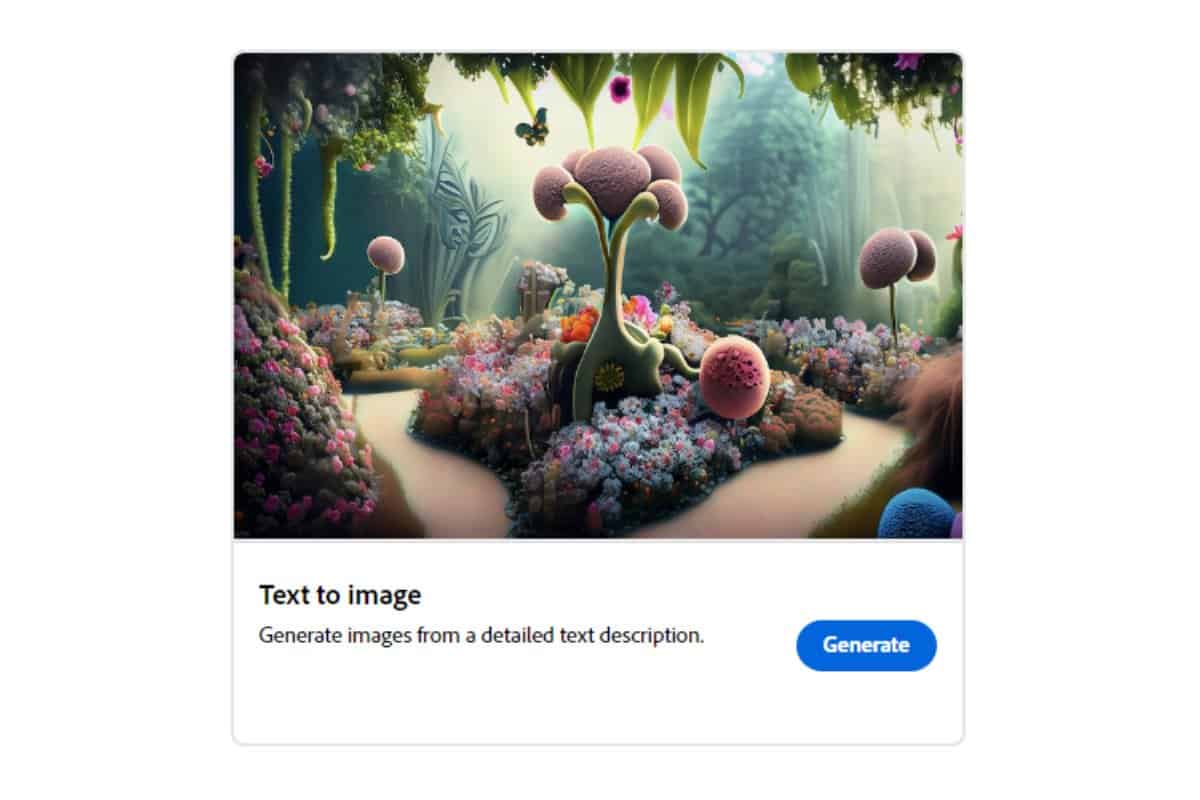 The first mode in Adobe Firefly is 'Text to Image.' As the name suggests, this mode will let you generate images from text descriptions. This mode resembles most other image-generation AI tools like Dall-E 2 and Midjourney V5. 
When you enter the prompt and hit generate, Adobe Firefly will generate four images based on the prompt, and you can download all those images.
With Adobe Firefly, not only can you generate images from prompt, but you can also change various aspects of the image, such as:
Aspect ratio – Select from a preset set of aspect ratios for the image.
Content type – Photo, Art, Graphic, or None.
Styles – Choose from many styles, such as Digital art, Synthwave, Neon, Layered paper, and more.
Color and tone, Lighting and Composition – Select the image's color, tone, lighting, and composition.
Adobe Firefly Generative Fill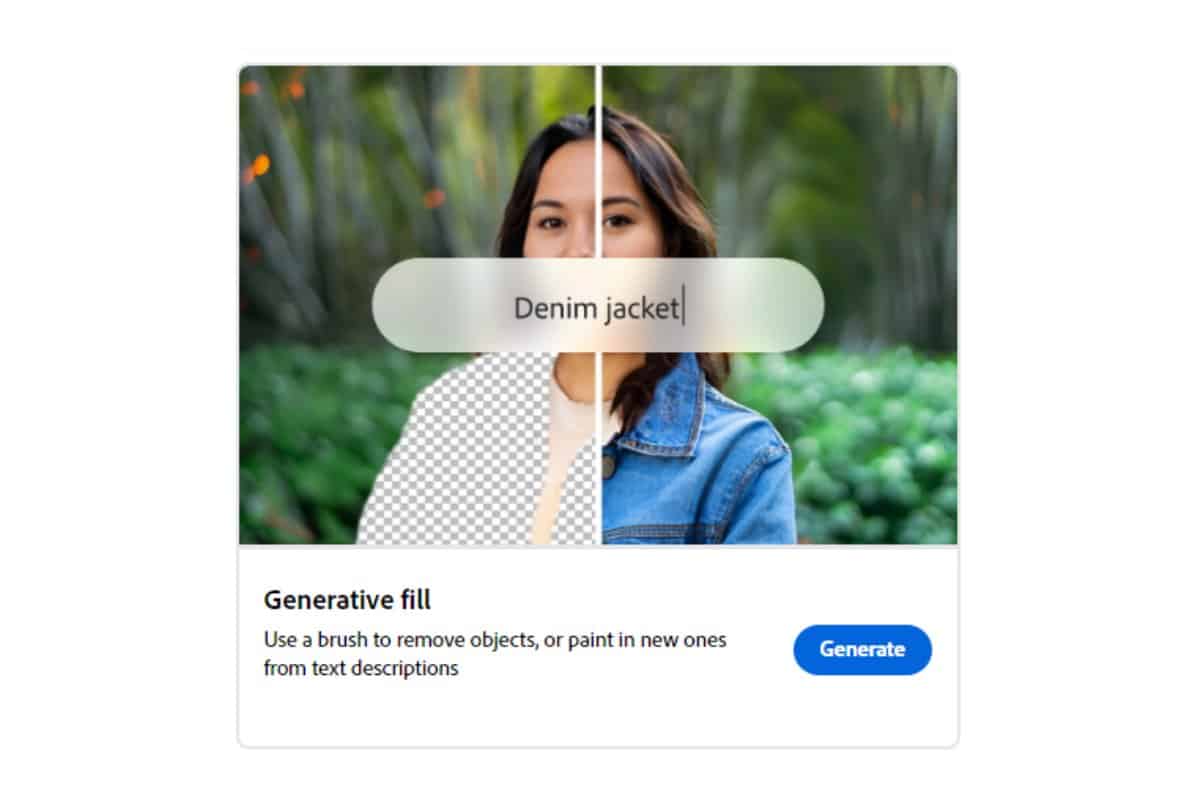 The generative fill-in Adobe Firefly lets you remove portions of an image and paint in new ones from the text description. For example, you can select the shirt a person is wearing and turn it into a denim jacket. You just have to enter 'denim jacket' in the prompt box.
Adobe Firefly Text Effects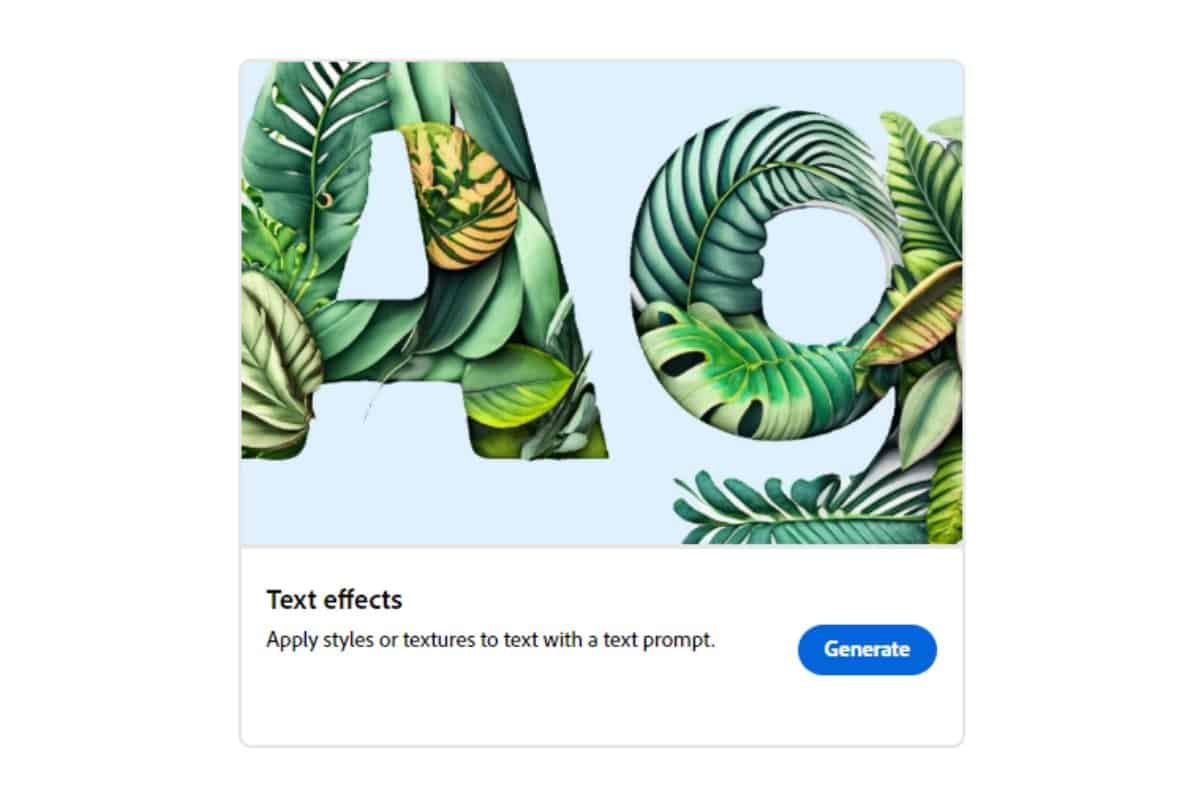 The Text Effects mode in Adobe Firefly lets you create dynamic AI texts based on the prompts you give. You can make texts out of any prompts; you just have to provide the text in the text box, and the description of the text effect the prompt box. You can write anything in the prompt box, and text effects will be generated based on that. For example, you can type in chocolate chip cookies, holographic snake skin, shiny gold liquid drip, and more!
Adobe Firefly Generative Recolor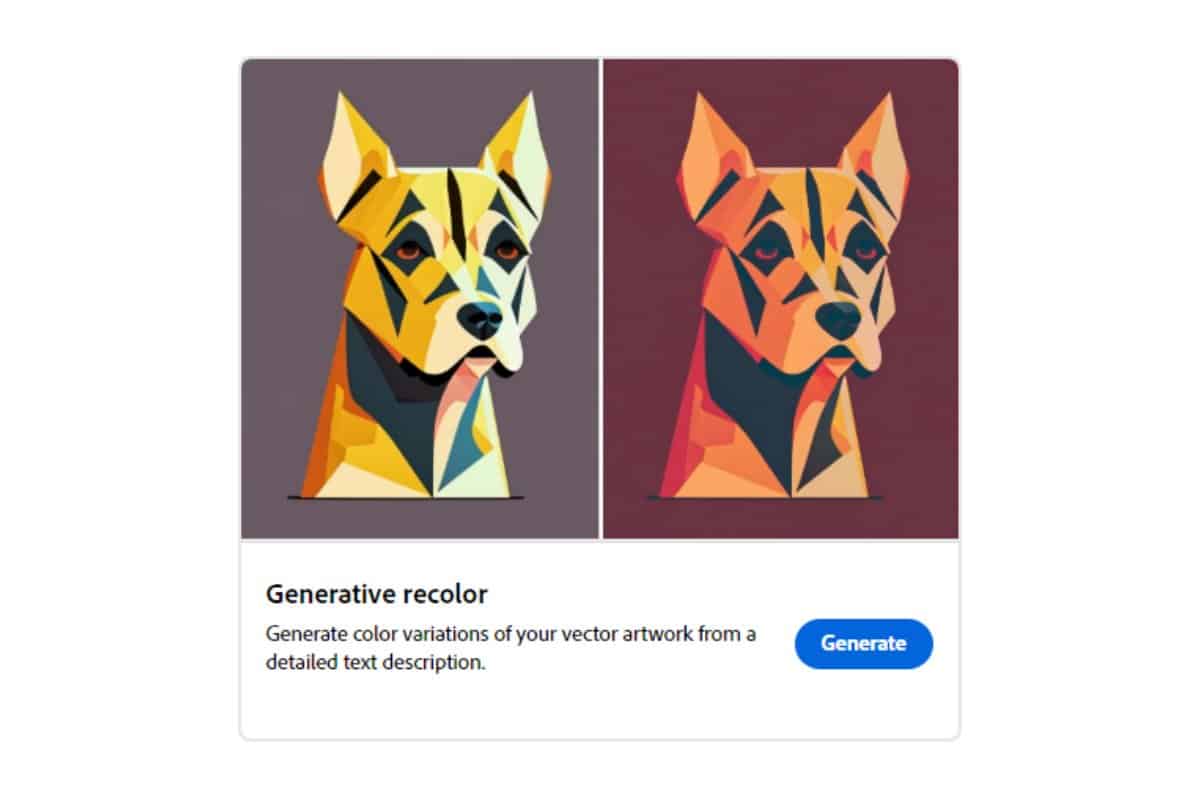 The generative recolor allows you to recolor your vector artwork from the descriptive text. You can use your vectors in the SVG format here, which you can give new colors to by describing the colors. You also get to choose from a set of sample prompts if you're out of ideas, and you can also select the colors manually.
Adobe Firefly 3D to Image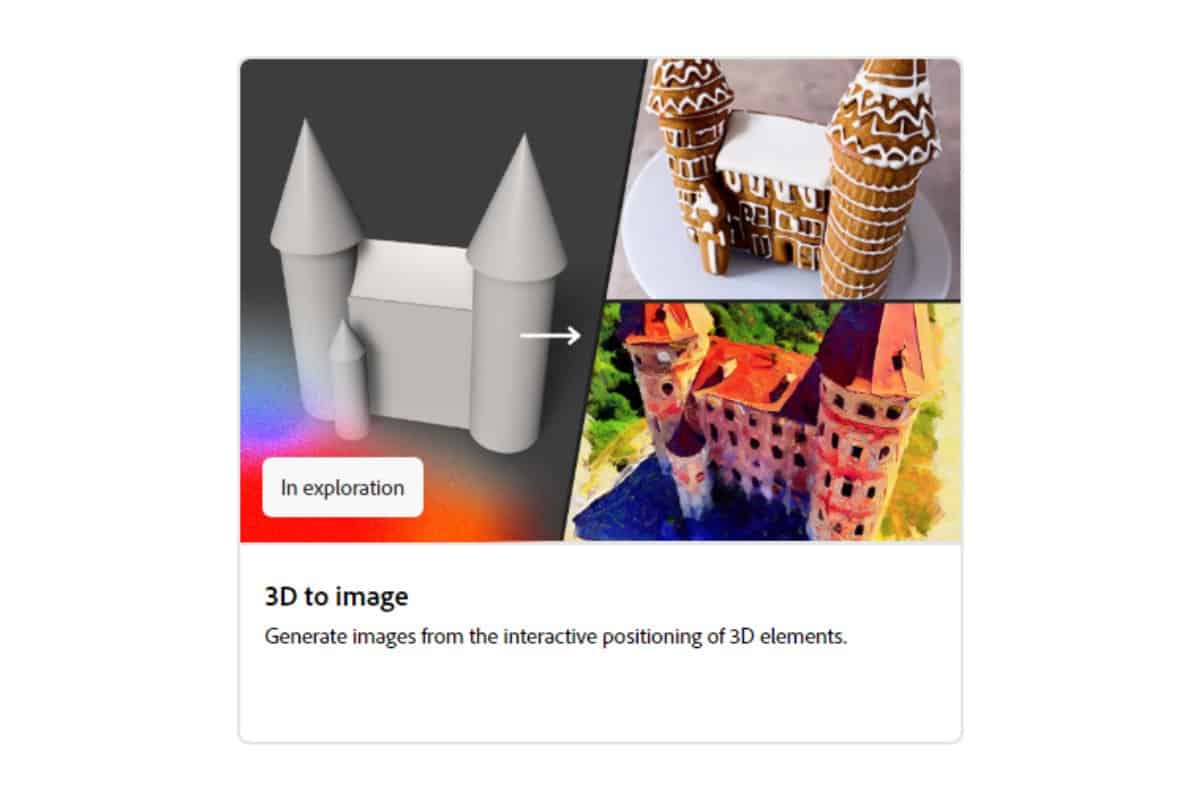 With this feature, you can turn 3D elements into an image based on its positioning. This feature is currently under construction and isn't available to try right now.
Adobe Firefly Extend Image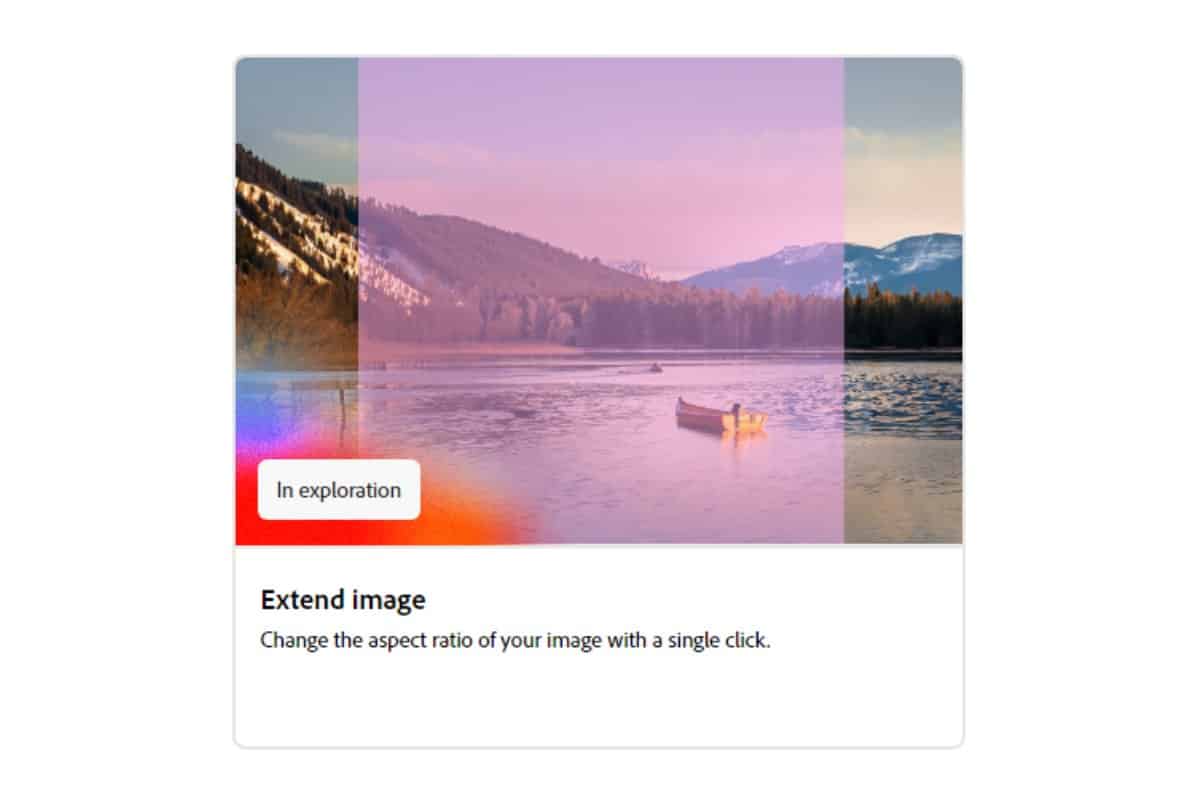 Have you ever wondered what your 1:1 aspect ratio image would look like if it was in landscape mode with a 16:9 aspect ratio? You can use the Extend Image feature in Firefly to change the aspect ratio of an image by extending the sides easily. This feature isn't available currently and is under construction currently. 
Adobe Firefly Is Free! (At Least For Now)
It might surprise many, but Adobe Firefly is completely free to access now!
Adobe Firefly is currently in beta; anyone with a free Adobe account can access it. It is part of Adobe Creative Cloud and is used in many Creative Cloud apps, but the core Firefly tool and the whole feature set it offers are completely free for everyone to access.
As the tool hits stable release, there is a chance that Adobe might move Firefly to be a part of the Creative Cloud subscription. Adobe might even put some features of the tool under subscription while keeping the basic functionality free. That's about the future; currently, Firefly is free!
Adobe Firefly Is Safe For Commercial Use
A major concern of AI-generated images is the viability of the images for commercial use. AI models of the tools such as Dall-E 2 and Midjourney are trained on public images, which may or may not contain images that might infringe on copyrights. Because of this issue, We won't be sure whether the AI-generated image can be used commercially. Adobe has fixed this! 
Adobe trains its AI on Adobe Stock images, which is licensed to and isn't available elsewhere on the internet. This means you will not be bothered by takedown notices from other copyright holders when using images generated with Adobe Firefly.
Adobe Firefly Will Be Present In The Whole Suite Of Adobe Apps
Adobe Firefly will be integrated into most of the applications in Creative Cloud. Adobe's software, as you know, is creator-focused, and integrating Firefly and AI into it has huge ramifications if you think about it.
Imagine selecting a portion of an image in Photoshop, typing what edits you want to make in the prompt box, and getting it edited; it is already possible on Photoshop now.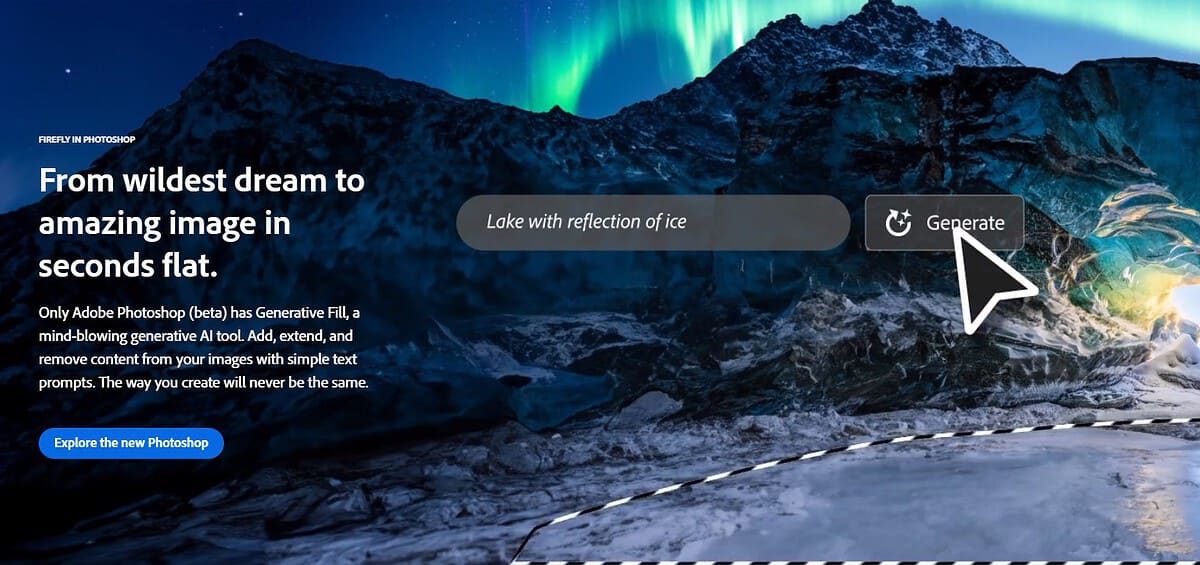 Adobe has also given examples of using it in Illustrator, where we can generate custom vectors, brushes, and textures from just prompts or a sketch. In Premiere Pro, you could change the atmosphere, mood, or even the weather in the future by just entering the prompts. The possibilities are endless for creators!
How To Use Adobe Firefly?
To use Adobe Firefly, you need a free Adobe account. You can sign up for one here. Now, after signing up for an Adobe account, visit the official website of Firefly, https://firefly.adobe.com/. 
Here, you can use Adobe Firefly for four types of AI image generation. We will explain those in 4 separate parts.
[Will be updated soon]
Frequently Asked Questions
What is Firefly in Adobe?
Adobe Firefly is Adobe's new generative AI tool, which will be integrated soon to Adobe Photoshop, Premiere Pro, Illustrator, and more. 
Is Adobe Firefly already available?
Adobe launched Firefly on March 21, 2023, and has been available ever since. 
Is Adobe Firefly beta free?
Adobe Firefly is currently in beta, and it is available to use for free for all users. 
Can you use Adobe Firefly for commercial use?
Adobe Firefly is "safe for commercial use." It is the only tool that uses licensed images to train, making it suitable for commercial use. 
Is Adobe Firefly included in Adobe CC?
Adobe Firefly is part of Adobe Creative Cloud and the Adobe suite of apps. It is available for free and doesn't need a CC subscription to use.
Abhijith S
Abhijith has been writing about Tech since 2013 on his own blogs. He handles Tech news in KnowYourMobile. He also used to host a YouTube channel about phones. Other than Tech, he is into Formula 1, Wrestling, various TV shows and buying Kindle books he barely reads.