Samsung Finally Has Real Competition In Flip Foldables: Oppo Find N2 Flip Is Coming!
---
---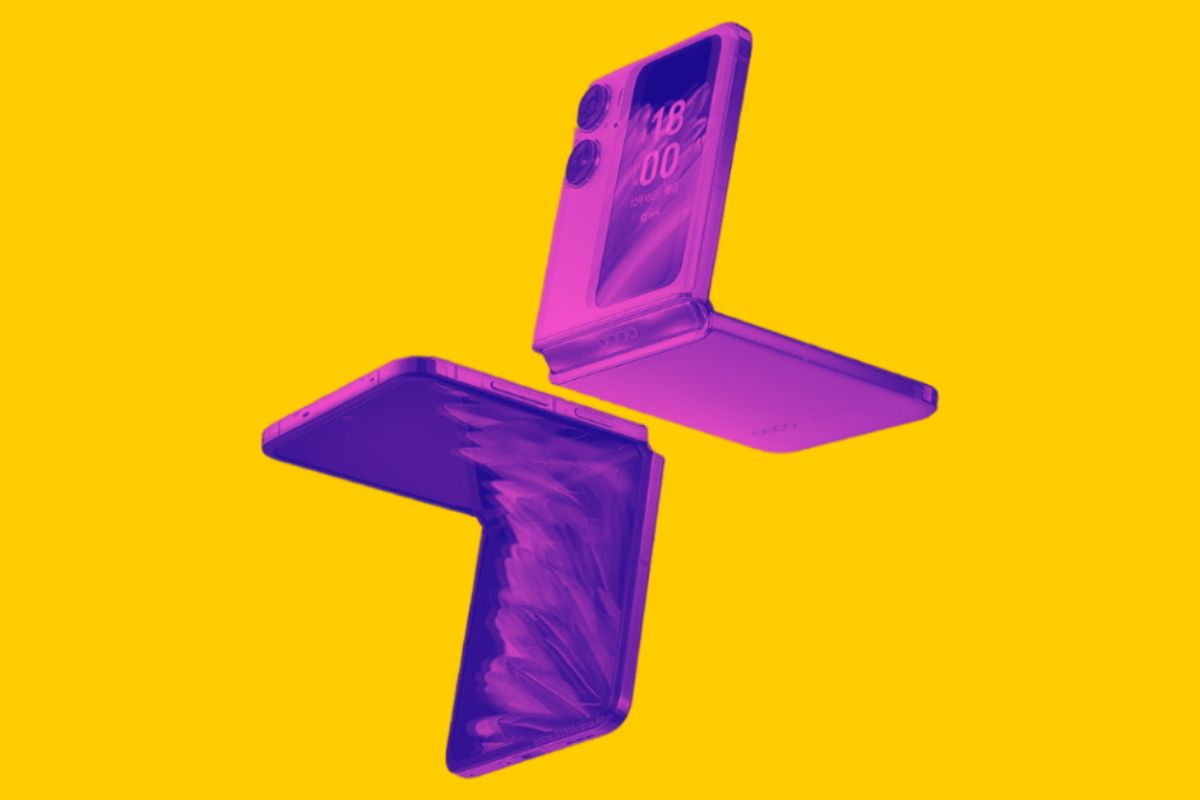 The marketing images for Oppo's upcoming flip foldable for the global market, Oppo Find N2 Flip, have leaked. Here's everything you need to know about it!
---
Samsung has enjoyed a dominant position in foldable phones in the global market. Samsung Galaxy Z Fold and Galaxy Z Flip phones are the go-to choices for foldable phones.
But a lot has been happening in China, and Chinese smartphone makers such as Xiaomi, Huawei and Oppo have been making foldable phones for the domestic Chinese market. But all of the Chinese brands have yet to try to launch these phones outside China. But that is changing now, and Oppo is gearing to launch its latest foldable, Oppo Find N2 Flip, globally.
Oppo Find N2 Flip, as the name suggests, is a flip foldable that will directly compete with Samsung Galaxy Z Flip 4. You might have seen Oppo Find N2 already, as many Youtubers have gotten review units and have posted reviews. That was like a preview from Oppo about what was coming and did not launch officially yet. Oppo Find N2 Flip is the one that's getting a launch soon, and a Twitter user has leaked the marketing images for the global launch of the smartphone.
Let us look at the Oppo Find N2 Flip and how it fares against Samsung Galaxy Z Flip 4.
Oppo Find N2 Flip – Features & Specifications
Oppo Find N2 Flip has two displays; the inner foldable display comes at 6.8 inches. It is an AMOLED panel with a 120Hz refresh rate. It supports HDR10+ and goes up to 1600 nits in peak brightness. On the outside, we have a neat little 3.26-inch cover display. It is also an AMOLED panel with a resolution of 382×720 pixels. It even goes upto a maximum brightness of 900 nits. The cover display and the panel outside come with Corning Gorilla Glass 5 protection.
Oppo Find N2 Flip is powered by MediaTek Dimensity 9000+ SoC, one of the most powerful chipsets from MediaTek. While it isn't Snapdragon 8 Gen 2 territory in terms of performance, it is still a flagship-level chipset and can stand toe to toe against Snapdragon 8 Gen 1 and Snapdragon 8+ Gen 1, at least in synthetic benchmarks. Oppo seems to have made a mistake in the marketing images, as it listed the image of Mediatek Dimensity 1300 in the image while mentioning Dimensity 9000+ with a 4nm process.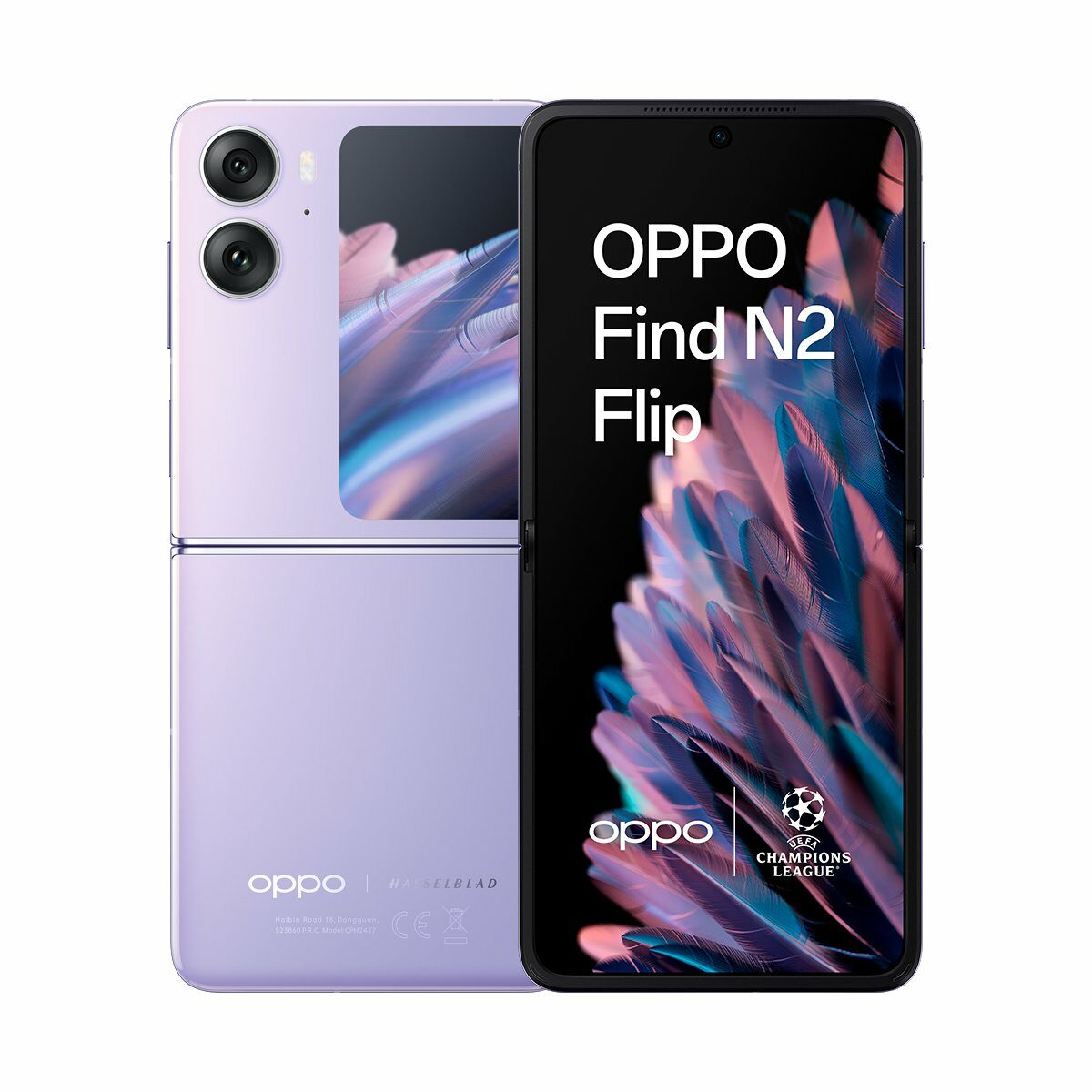 Coming to the cameras, we're getting a dual setup of 50MP primary and 8MP ultra-wide. There's a 32MP selfie camera on the inner display cutout as well. We can also see the Hasselblad branding that we see on the OnePlus and Oppo flagships on the phone.
The phone comes with a 4300mAh battery and supports 44W fast charging. There's support for stereo speakers in the phone, and it doesn't have any IP rating. Regarding the software, it comes with Android 13 with ColorOS 13 on top.
How Does Oppo Find N2 Flip Compare To Samsung Galaxy Z Flip 4?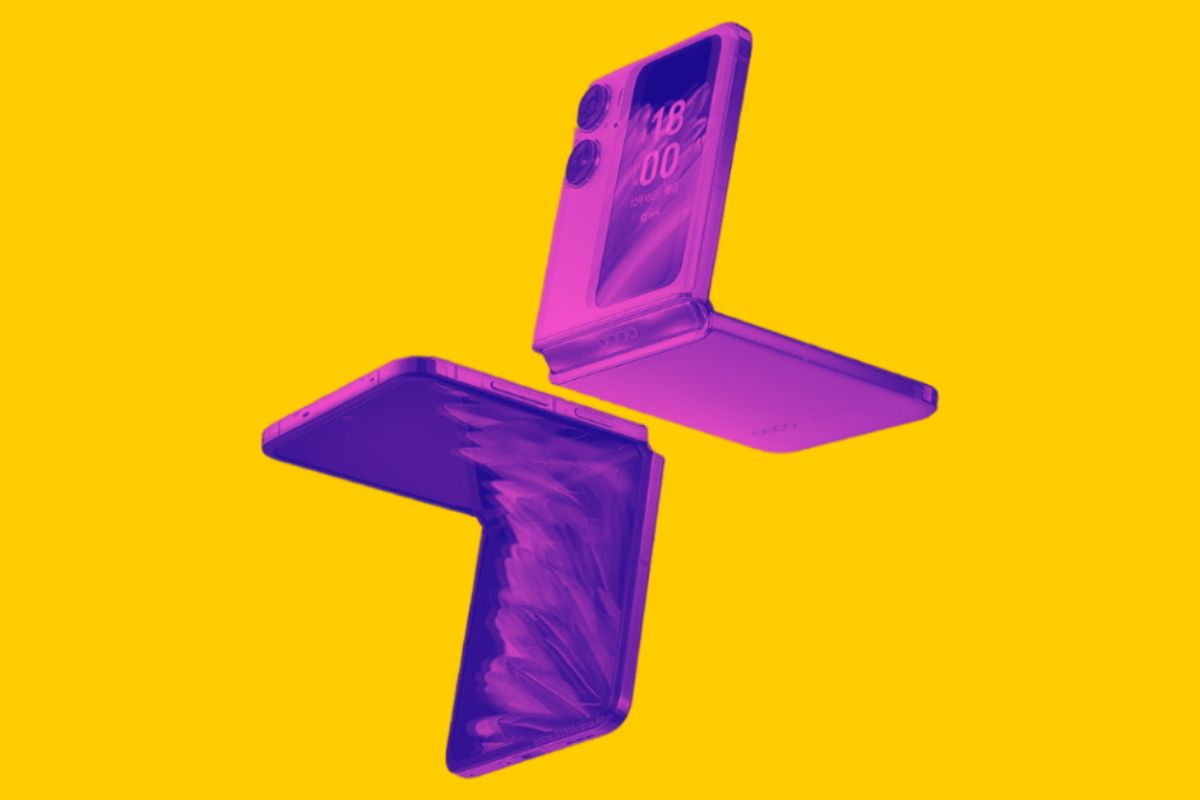 Reviewers widely praised Oppo Find N2 for its form factor and much less crease than its competitor Samsung Z Fold 5. Oppo Find N2 came with a different form factor than the Samsung Galaxy Z Fold series, featuring a wider display on the outside rather than a taller one like Z Fold phones.
Meanwhile, Oppo Find N2 Flip doesn't have a radically different form factor from Samsung Galaxy Z Flip 4. It more or less looks the same but comes with a much bigger cover display.
In terms of performance, Oppo doesn't offer anything better than Samsung. The Dimensity 9000+ in Find N2 Flip falls more or less in the same territory as Samsung Galaxy Z Flip 4 in terms of performance.
One advantage Samsung Z Flip 4 has over Oppo's phone is the IPX8 water resistance. While it isn't IP67 or IP68, it can handle itself against mild rain and be submerged under water of 1.5m for 30 minutes. Oppo is yet to offer any kind of water resistance with its foldable phones.
Oppo Find N2 Flip will not be a much better Flip foldable than Samsung Galaxy Z Flip 4, and the latter has been in the market for some time now. What will seal the fate of the foldable from Oppo will be the pricing. And when the next iteration of Samsung Flip foldable launches in 6 months, it will again dominate the segment.
Abhijith S
Abhijith has been writing about Tech since 2013 on his own blogs. He handles Tech news in KnowYourMobile. He also used to host a YouTube channel about phones. Other than Tech, he is into Formula 1, Wrestling, various TV shows and buying Kindle books he barely reads.