Pixel 7a Specs: New Leaks Suggests MASSIVE Updates…
---
---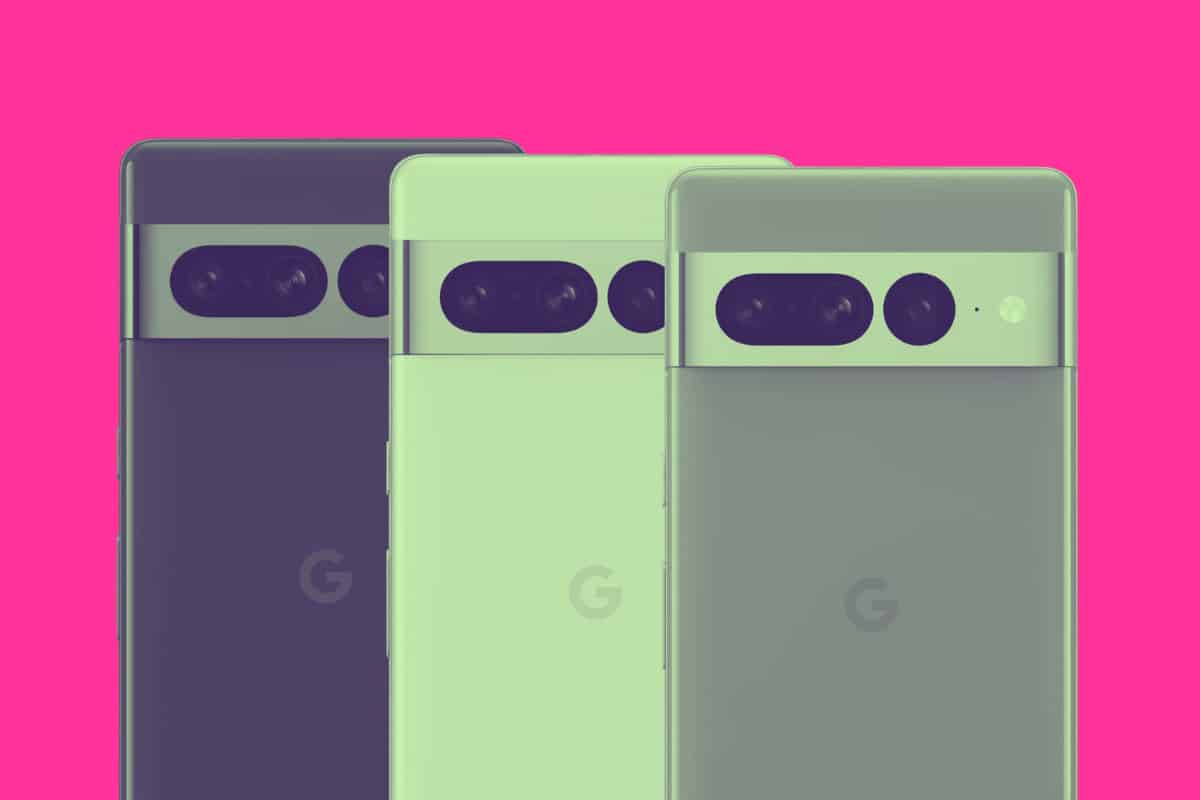 A new display, an improved camera, and Google's Tensor 2 CPU. The Pixel 7a is shaping up to be quite the update…
---
UPDATE: The Pixel 7a has is now available to buy, here's everything you need to know:
---
---
If you're currently using the Pixel 6a or an older model in Google's Pixel stable of phones, the prospect of the Pixel 7a will no doubt have piqued your interest.
The Pixel 7 and Pixel 7 Pro are both great updates, but for fans of value for money Google's Pixel A series is always where the real action has been. And in 2023, we should see the release of the Pixel 7a.
We already have a pretty detailed post on everything currently known about the Pixel 7a, so check that out if you want to know about the phone and how it will compare to the Pixel 6a.
Of course, the main aspect of any new phone is its specs, and the Pixel 7a's specs – rumored specs, of course – are shaping up to be rather tasty.
There's a raft of improvements in place over the Pixel 6a and, if leaks are to be believed, the Pixel 7a might well ship with a very competitive camera.
Pixel 7a Specs
Display: 6.0-inch Full HD+ OLED, 90Hz refresh rate
Processor: Google Tensor SoC
RAM: 8GB
Storage: 128GB or 256GB
Rear camera: 50MP primary sensor, 12MP ultra-wide sensor
Front camera: 12MP
Battery: 4,600mAh, fast charging (30W), wireless charging (21W)
Operating system: Android 13
Other features: 5G connectivity, Titan M2 security chip, stereo speakers, IP68 water and dust resistance, Google Assistant, Face Unlock, and fingerprint sensor
Pixel 7a vs Pixel 6a Specs
Here's a quick overview of how the Pixel 7a vs Pixel 6a's specs compare.
| Feature | Pixel 7a (Rumored) | Pixel 6a (Official) |
| --- | --- | --- |
| Display | 6.1-inch FHD+ 90Hz OLED | 6.34-inch FHD+ 60Hz OLED |
| Processor | Google Tensor SoC | Qualcomm Snapdragon 730G |
| RAM | 8GB | 6GB |
| Storage | 128GB or 256GB | 128GB |
| Rear Camera | Dual-lens 64MP main + 12MP ultrawide | Single-lens 12.2MP |
| Front Camera | 12MP | 8MP |
| Battery | 4,600mAh with 30W fast charging and 21W wireless charging | 4,700mAh with 18W fast charging |
| Connectivity | 5G | 5G |
| Security | Titan M2 security chip, Face Unlock, and Fingerprint sensor | Titan M security chip, Rear-mounted Fingerprint sensor |
| Operating System | Android 13 | Android 11 |
| Other Features | Stereo speakers, IP68 water and dust resistance, Google Assistant | Stereo speakers, Google Assistant |
As you can see, there's plenty of sizeable updates in play here. I just hope some of them actually turn out to be true because if they do, Google could have one of the best value Android phones on the market on its hands.
Analysis
As you can see, there are some pretty big changes potentially in play here, with the biggest relating to the Pixel 7a's camera and display – both are said to be getting pretty massive updates.
The introduction of a 90Hz OLED panel on the Pixel 7a is a solid move by Google. Plenty of mid-range and lower priced Android phones now come with 120Hz displays, so Google needed to address this with its Pixel 7a series.
So while the Pixel 7a, if it does indeed ship with a 90Hz OLED panel, might not be quite as good as what you get on, say, something like the Samsung Galaxy A53 5G, it will more than make up for this with its camera abilities.
Pixel 7a Camera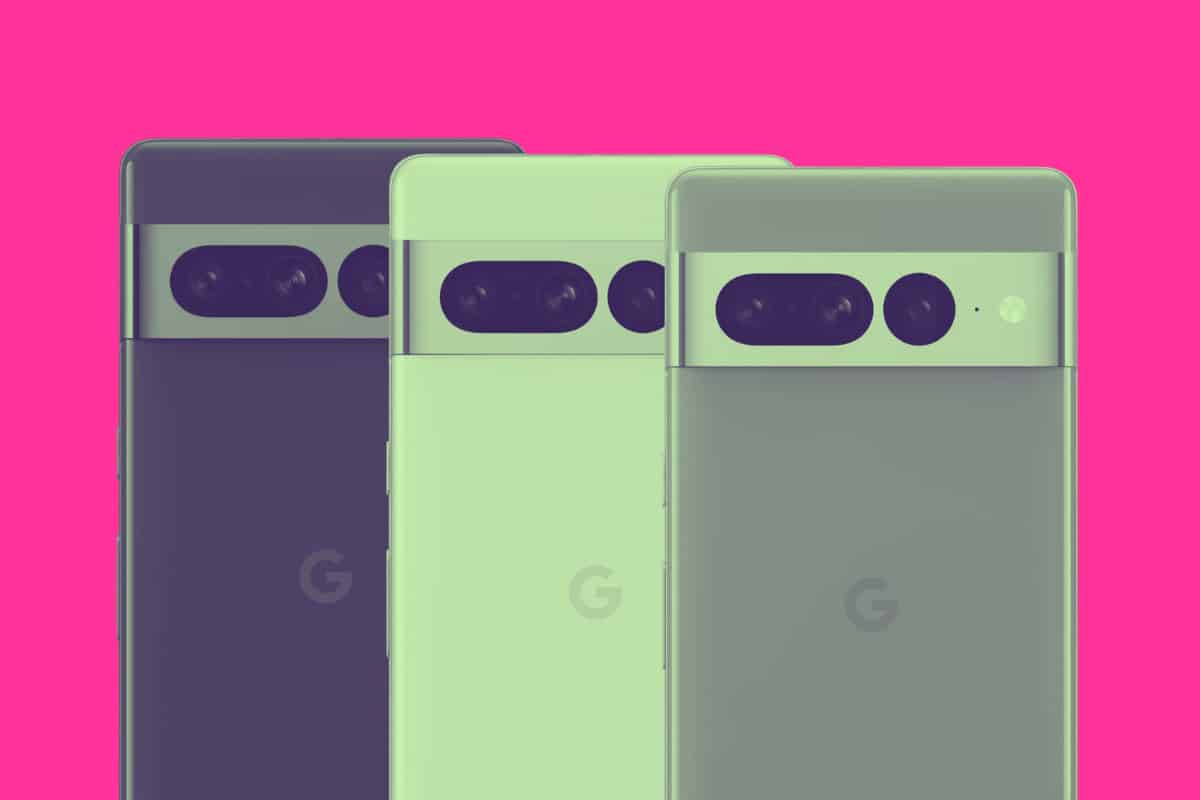 Reports suggest, after leaving its Pixel A series camera locked in and around 12MP for the last few years, Google will finally add in some improvements to the Pixel 7a's camera.
How this works out in practice, however, remains to be seen. Google still needs people to buy the Pixel 7 and Pixel 7 Pro, so it cannot make the Pixel 7a's camera exactly the same. But it does look like the 7a will be borrowing quite a few features and specs from the Pixel 7.
The Pixel 7a is expected to feature a dual-lens 64MP main + 12MP ultrawide rear camera system. This is a significant upgrade from the Pixel 6a, and it's similar to the camera system found in the Pixel 7.
Users can expect similar camera abilities and modes available on the Pixel 7, such as Night Sight and Magic Eraser, although some features from the Pixel 7 Pro will obviously not be included.
It's also possible that concessions may be made to keep the price down, as previous Pixel Xa series phones all used 12MP sensors, so this rumor of a new sensors might turn out to be just that – a rumor.
Overall, if some of the above does turn out to be true, the camera system on the Pixel 7a will be a major selling point for the device in late-2023/early-2024.
Richard Goodwin
Richard Goodwin has been working as a tech journalist for over 10 years. He has written for Den of Geek, Fortean Times, IT PRO, PC Pro, ALPHR, and many other technology sites. He is the editor and owner of KnowYourMobile.