Pictory Tutorial: A Complete Beginner's Guide…
---
---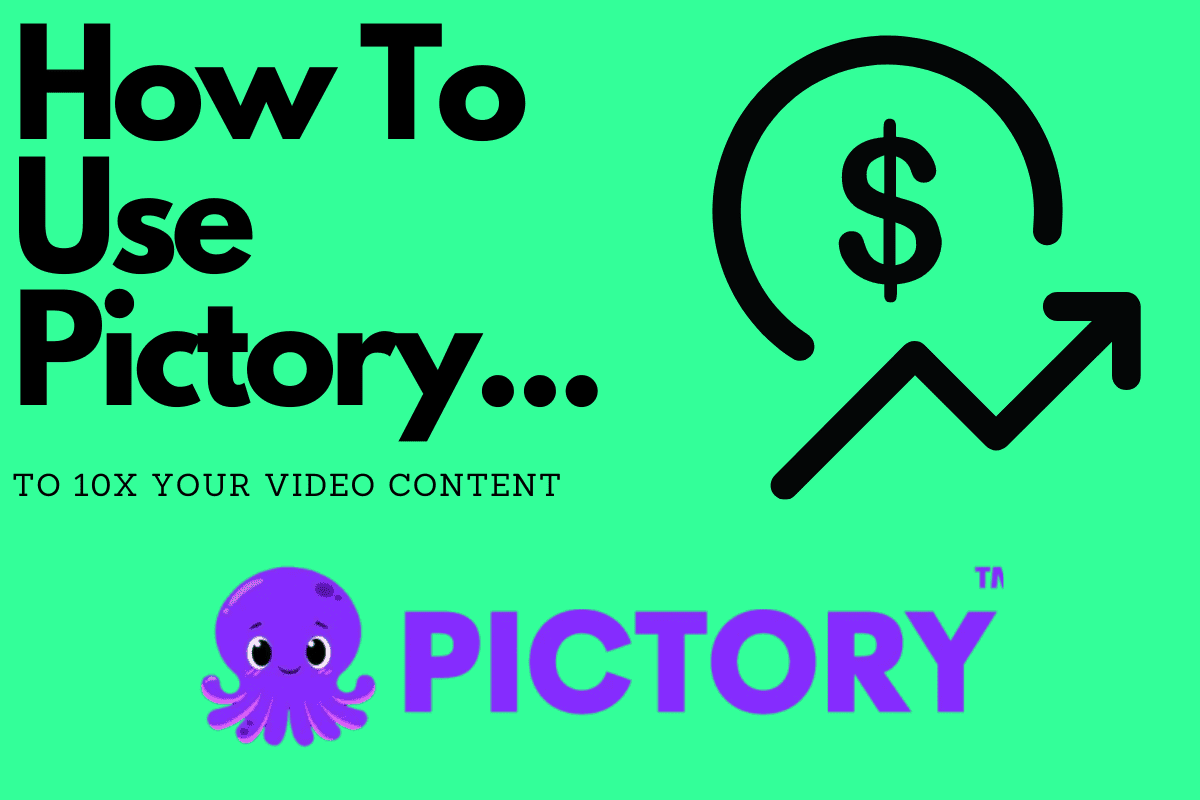 In this quick and easy Pictory tutorial, we'll quickly show you how everything works and how you can quickly 10X your content creation on platforms like YouTube Shorts, TikTok, and Instagram…
---
Making videos is a slog. Writing content is a slog also. If you do both, Pictory is designed to make your life a whole lot easier by leveraging the power of AI to help you quickly create video content that you can publish on YouTube, TikTok, and Instagram.
As you'll see below, Pictory is simple to use, cost effective, and can repurpose existing video content as well as written content from your blog which, if you're not particularly au fait with shooting video, is something of a game changer – video is the most consumed medium of content online.
Are you looking to convert articles into captivating videos or repurpose your existing video content into short and punchy YouTube Shorts and/or TikTok videos? If so, Pictory AI is a powerful tool that could be the perfect solution. Here's our comprehensive guide to getting started with Pictory.
What is Pictory AI?
Pictory AI is an online tool that turns articles and scripts into videos. It uses artificial intelligence (AI) to scan through your chosen text and generate a video complete with appropriate scenes, voiceovers, and background music.
Whether you're looking to create YouTube shorts or TikTok videos, this tool will allow you to quickly tap into different social platforms and massively expand the reach of your brand. With things like YouTube Shorts alone, there's a huge potential for revenue here – plenty of smallish, unknown channels are making in excess of $500 to $1000 a month with Shorts.
Getting Started With Pictory
There are two primary ways to use Pictory AI: the 'Script to Video' and the 'Article to Video' functionalities. This means you can A) use existing video content you already have on your channel or B) leverage written content on your blog and turn it into a video that you can share on YouTube, TikTok and Instagram.
How cool is that? Given that most of the reasons why people avoid doing video is that is time-consuming, a tool like this essentially removes all stumbling blocks to getting started with video content for your brand.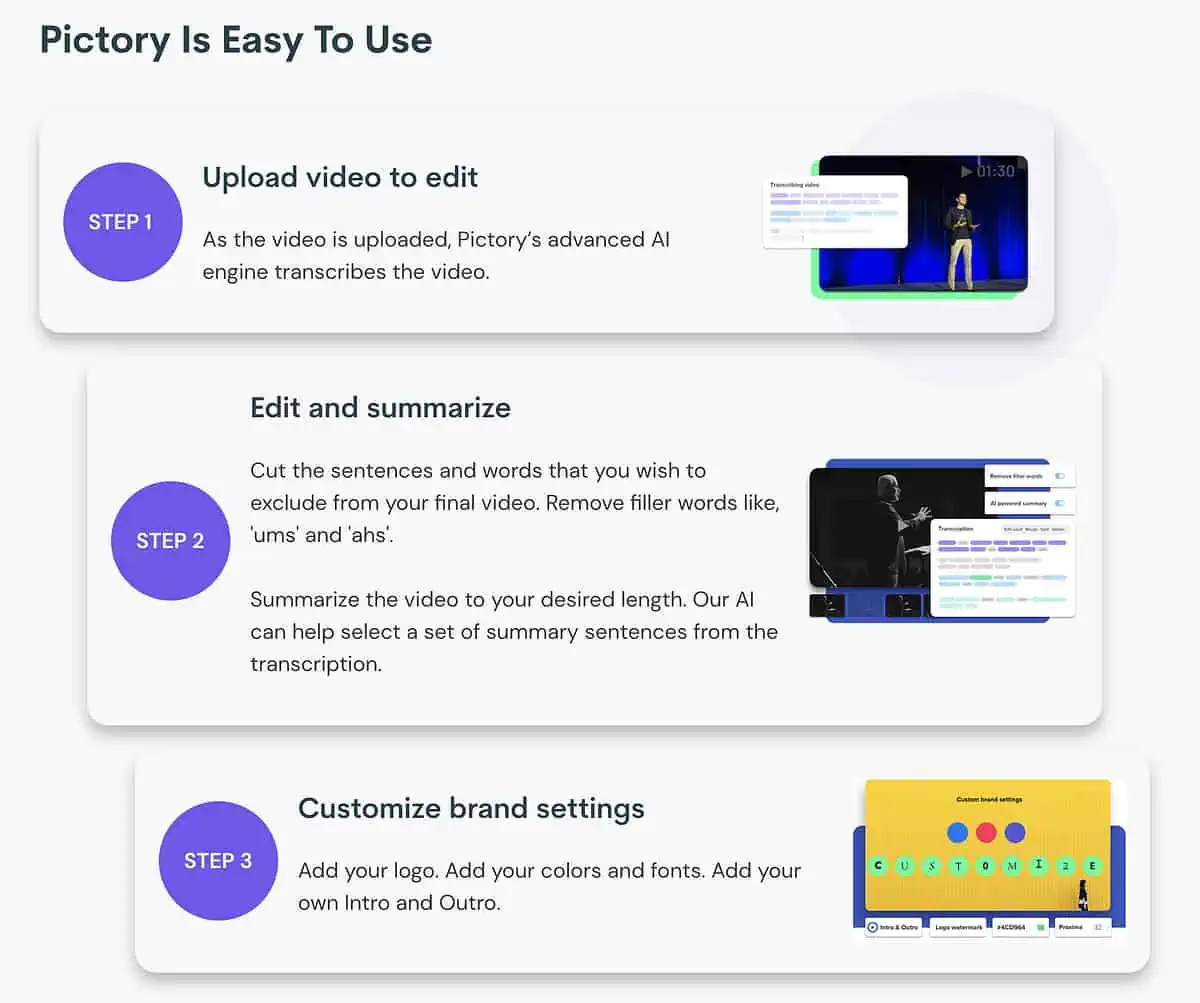 If you're using the 'Article to Video' function, you simply need to find a blog post, copy its URL, and paste it into the tool. It could be an article from your own blog or someone else's; the tool doesn't discriminate. Once you've done this, Pictory will work its magic and create a video based on what you uploaded.
However, you can also utilize the 'Script to Video' function. This is especially useful if you're using a language model like GPT-3 to write short blog posts or scripts for you. Simply paste your script into the tool, and you're good to go. All you need to do now is make the video look nice and engaging, which brings us to our next step…
Customizing Your Video
Once you've inserted your script or article URL, you can personalize the video. First, you'll be asked to select a template. Choose one that aligns with your content's style. You can also choose the aspect ratio of your video. For a standard YouTube video, a 16:9 ratio is recommended.
You'll notice that the tool automatically divides your script into various scenes and finds relevant video footage for each one. You can review these videos and make any necessary changes. For instance, if the automatically selected clip doesn't fit your content, you can replace it with a more suitable one.
Adding Music and Voiceovers
Next, it's time to add some audio. Pictory AI has a library of royalty-free music tracks that you can use without worrying about copyright strikes on YouTube. You can adjust the background music volume as per your preferences.
You also have the option to add a voiceover. If you prefer, you can record your own voiceover, or you can choose from one of Pictory AI's AI-generated voiceovers.
Generating Your Video
Once you're satisfied with your video, you can generate a preview. This process might take a few minutes, depending on the length of your video. If you're happy with the preview, you can proceed to generate your final video.
Uploading Your Video
After generating your video, you can download it and upload it to your chosen platform, be it YouTube, Facebook, Twitter, or any other platform. This means you can create one video and quickly use it to target multiple video platforms which, over time, will not only expand the reach of your brand but also drive tons of additional revenue into your business.
And for just $19 a month, this tool is a goddamn steal.
Richard Goodwin
Richard Goodwin has been working as a tech journalist for over 10 years. He has written for Den of Geek, Fortean Times, IT PRO, PC Pro, ALPHR, and many other technology sites. He is the editor and owner of KnowYourMobile.