How To Use Adobe Firefly For Text To Image Generation?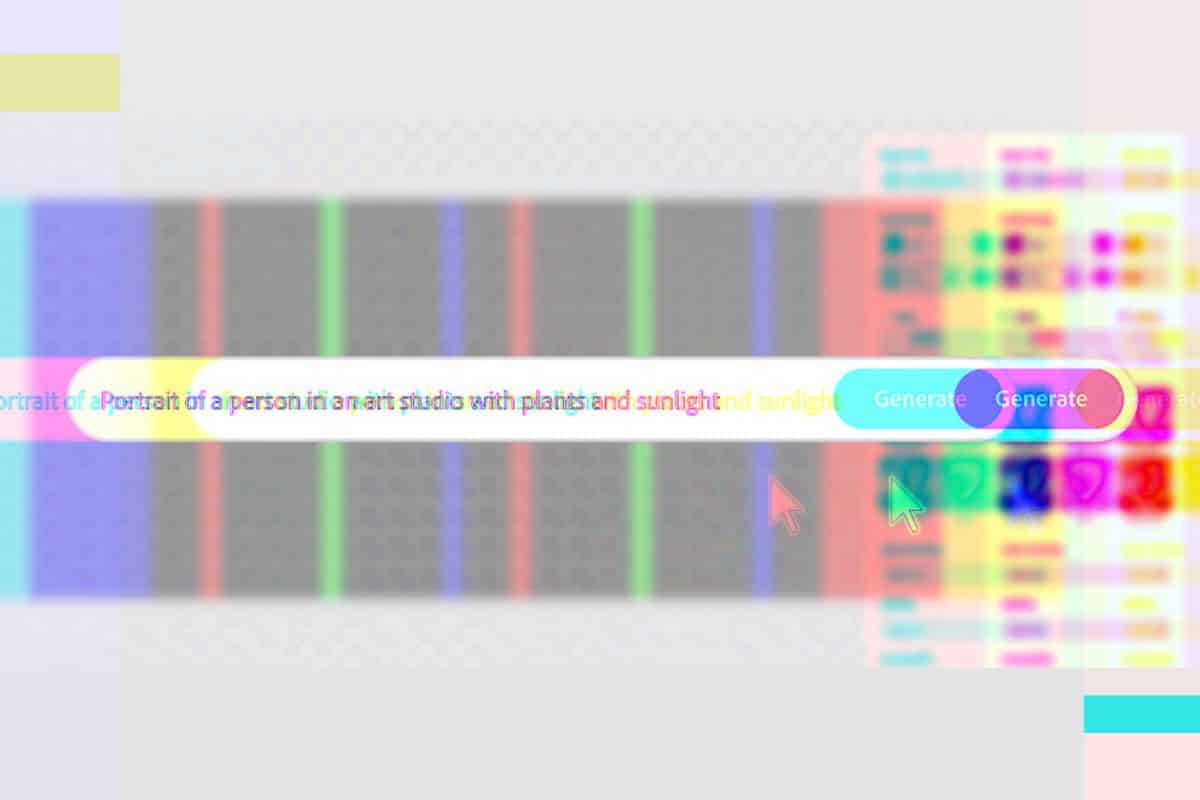 Adobe Firefly is a brilliant generative image AI tool. Here's how to use the Text to Image tool in Firefly!
Adobe Firefly is Adobe's latest generative image AI tool, making waves. Part of the reason for it is that Firefly is completely free to use if you have a free Adobe account. 
Adobe Firefly has various modes which allow you to do different things. Adobe Firefly isn't just a text-to-image generation tool; it can also do stuff like generative fill, text effects, and generative recolor, with eight more modes in the works.
This article will discuss how you can use Adobe Firefly's Text To Image generation tool with a complete step-by-step guide.
Adobe Firefly Text To Image Features
Adobe Firefly Text to Image tool comes with some features unseen in other such tools as Midjourney or Dall-E 2. Let's take a look at the features that make it stand out from the rest:
Aspect ratio – You can select from a preset select of aspect ratios for your image, so image generation isn't just limited to 1:1 aspect ratios like many other tools.
Content type – You get to choose from a set of different art styles for the image such as: None, Photo, Graphic, and Art.
Styles – You can also Many styles are available such as Pixel art, Steampunk, Psychedelic, Fantasy, and more. 
Color and tone, Lighting, Composition – Select from various colors and tones, Lighting, and Composition options.
How To Use Adobe Firefly Text To Image Generation?
The first mode in Adobe Firefly is the Text to Image mode. You can turn your text prompts to images here, much like the other AI image-generation tools. Here's how to use the Text to Image tool in Adobe Firefly: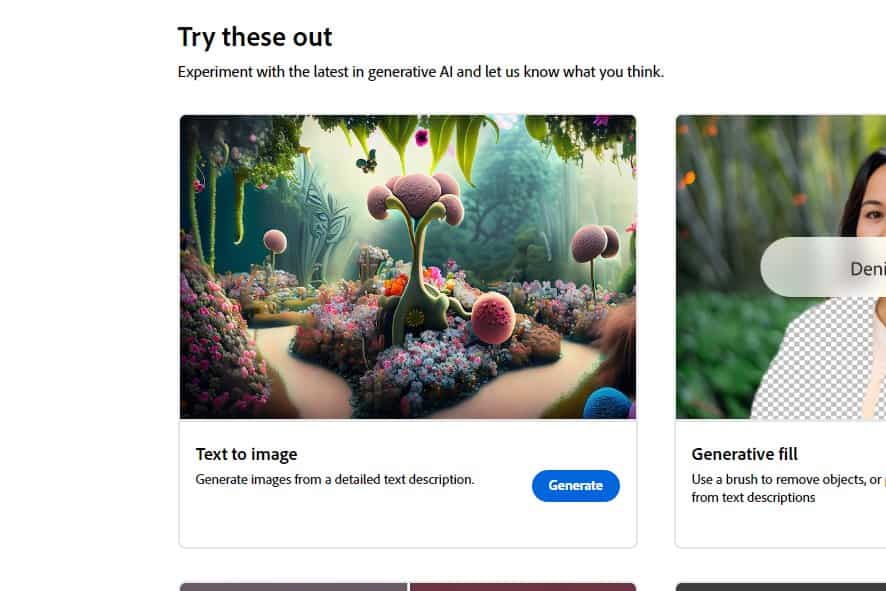 1. From the official website of Adobe Firefly, click on the Generate button under the Text to Image section.
2. Now, you'll see the option to enter the prompt for the image you want to generate.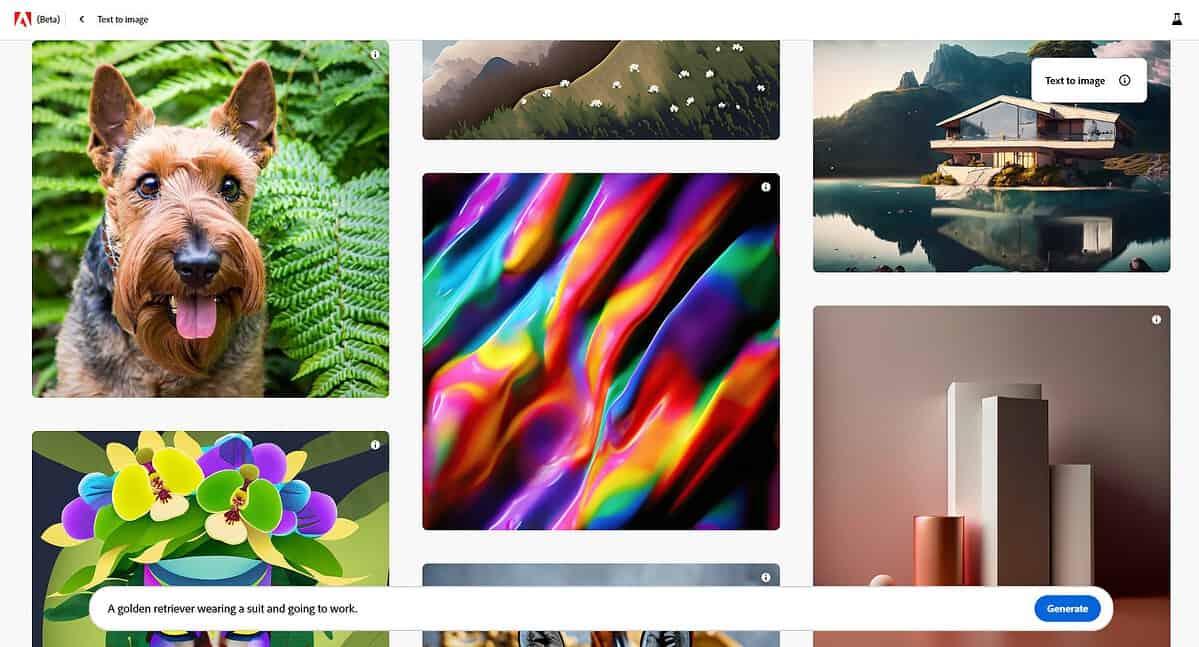 3. Enter the prompt on the box and click on the Generate button.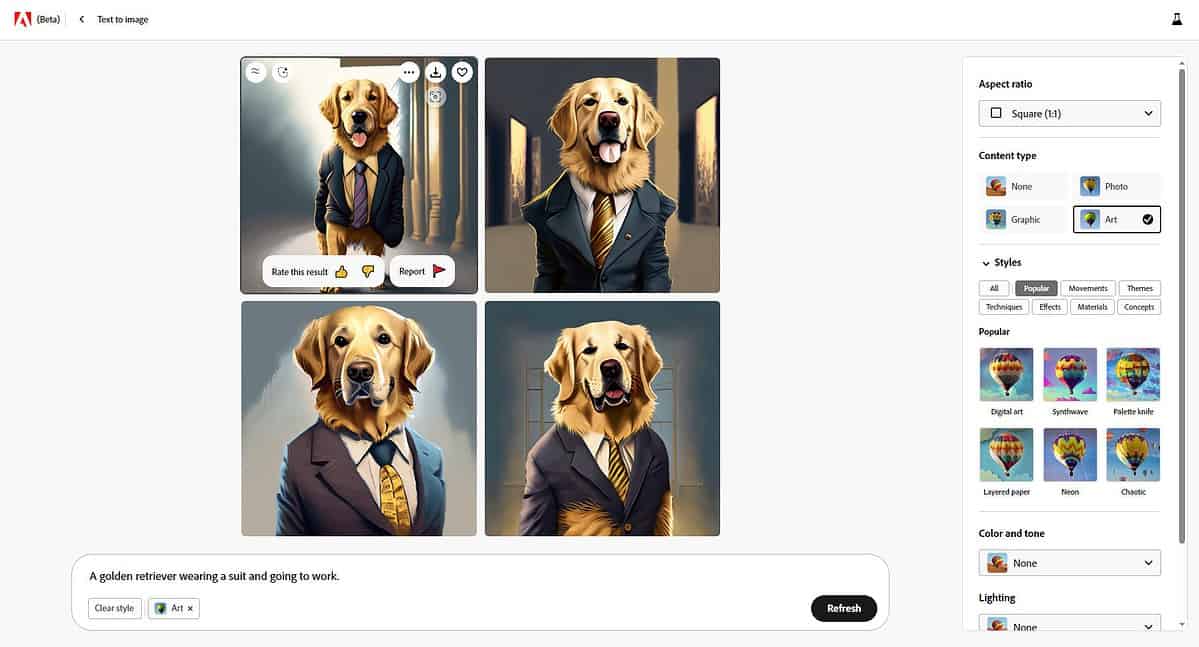 4. A set of 4 images will be generated on the next page. You can save and select any one of them as you like.
5. You can click on either image to enlarge it and for more options.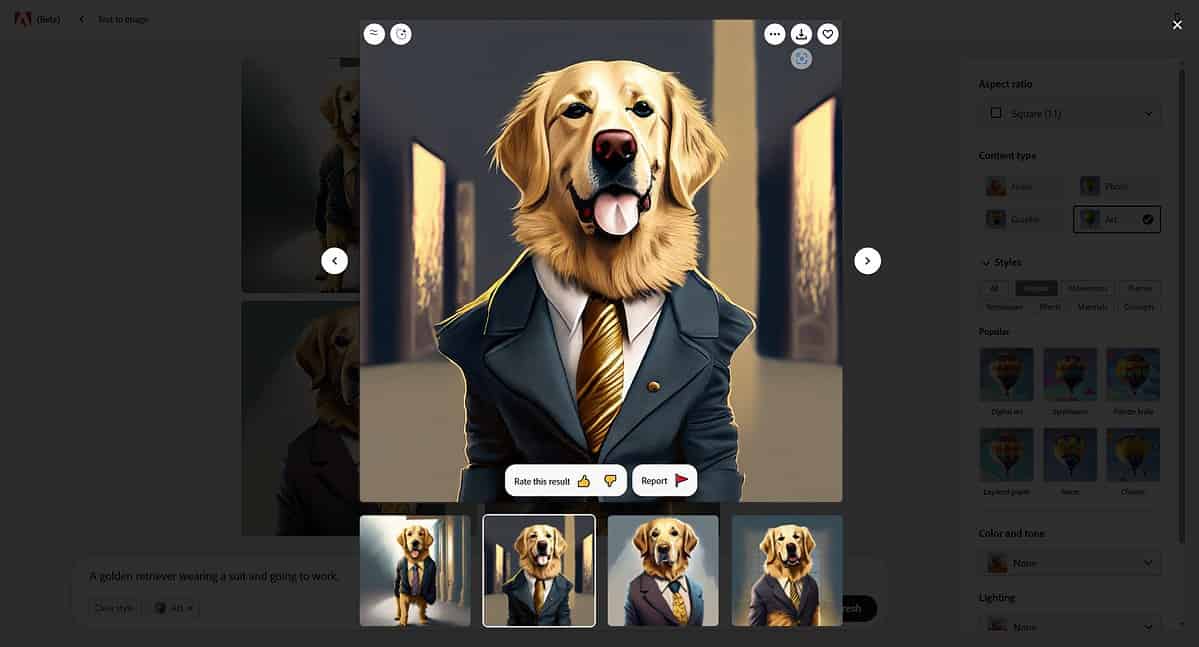 6. When you hover your mouse over the image, you'll get more options, such as:
Show similar – Shows more images similar to this based on the prompt.
Generative fill – This takes you to the generative fill feature in Firefly based on the selected image.
Download – Download the image.
Favorite – Adds the image to the favorite section in your Firefly profile.
Submit to Firefly gallery – Adds the image to the Firefly image that anyone in Firefly can view.
Copy to clipboard – Copies the image to the clipboard.
7. If you do not like the image and want a different type of image, you can change various aspects of the image from the sidebar on the right.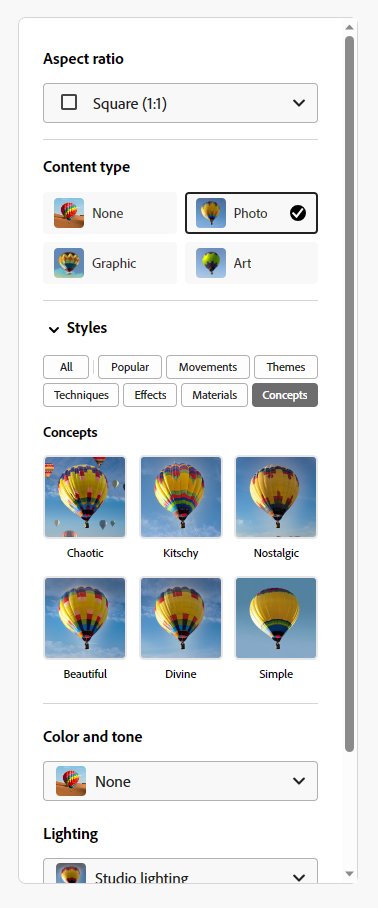 8. You get options like:
Aspect ratio
Content type
Styles
Color and tone
Lighting
Composition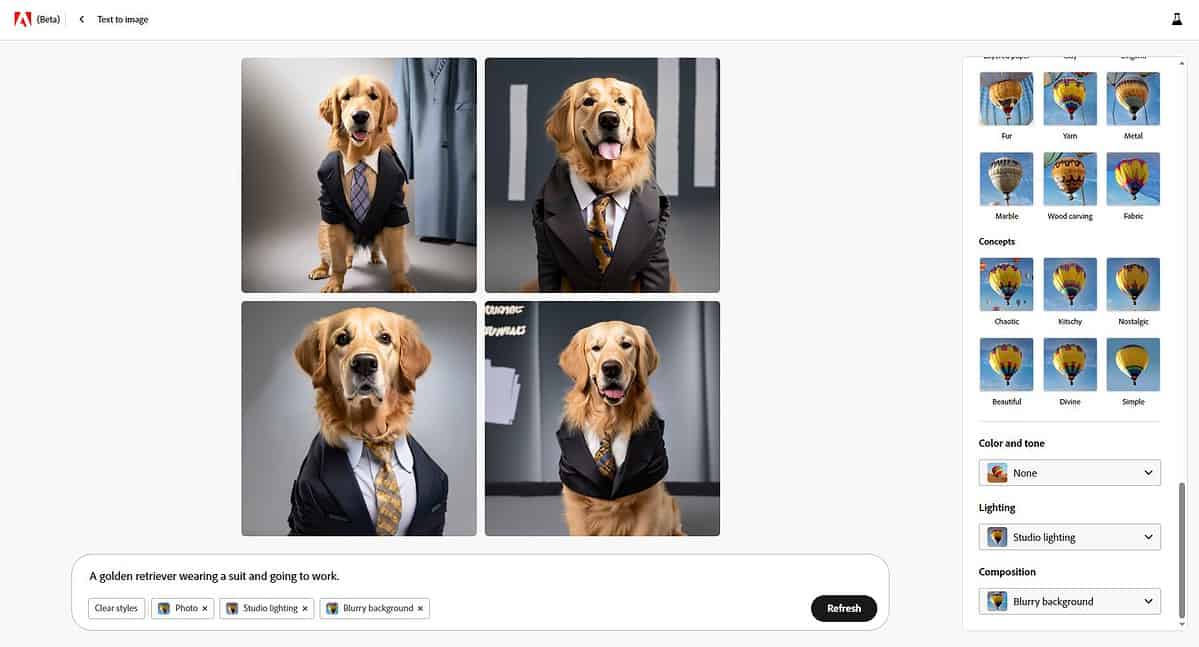 9. Once you select the options you want and click on the Refresh or Generate button, which will regenerate the image with the same prompt with new options applied.