How To Use Adobe Firefly Text Effects Feature?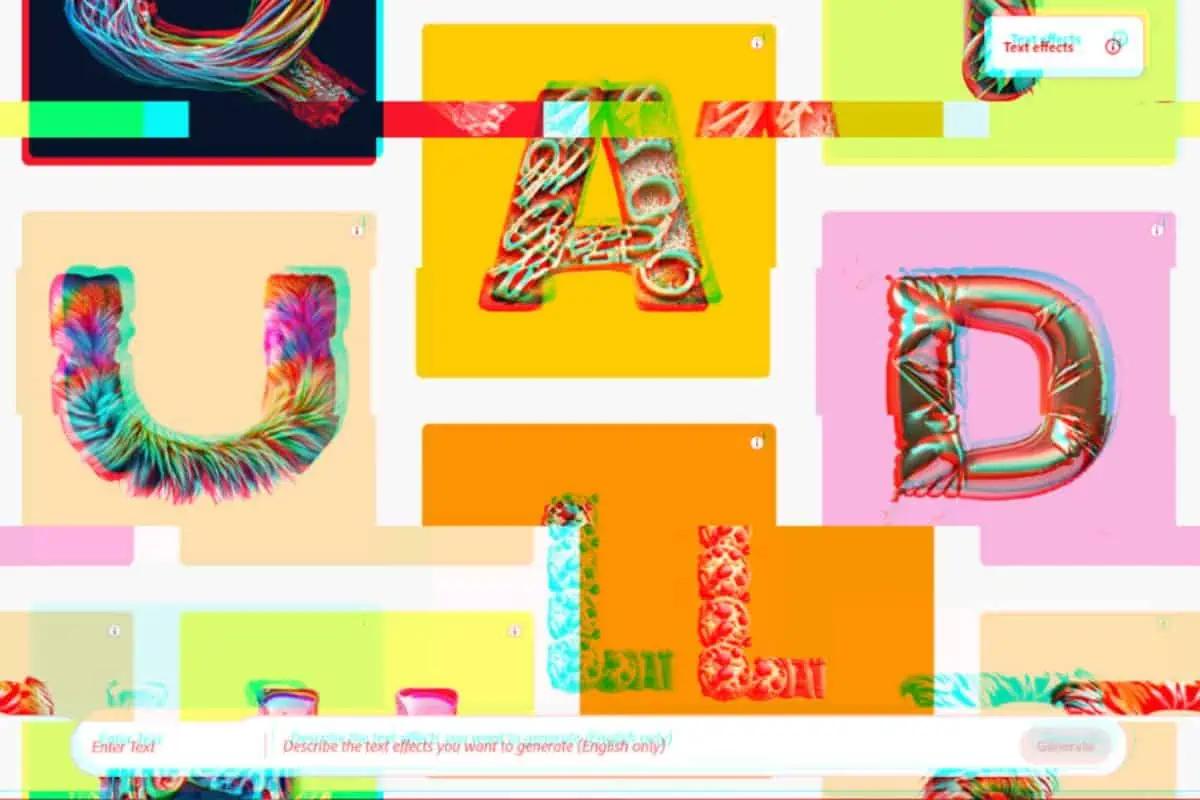 Adobe Firefly can apply really cool effects to the text you give it, just give it the prompts.
Have you ever wondered if you can create a cool logo by just typing in prompts? Well, Adobe Firefly can do that in an instant.
Usually, AI image generative tools struggle with words, and tools like Midjourney and Dall-E 2 cannot be used for creating a logo as the words seem scrambled, and there's no option to enter the words specifically. Adobe Firefly has a mode called Text Effects, where you can apply AI-generated effects to the text you give.
Text Effects is not really an AI logo creator but rather a cool way to apply effects to texts you give with prompts. You can give any prompt, and the tool will create a text block with that effect applied. Take a look at these sample outputs from Firefly Text Effects: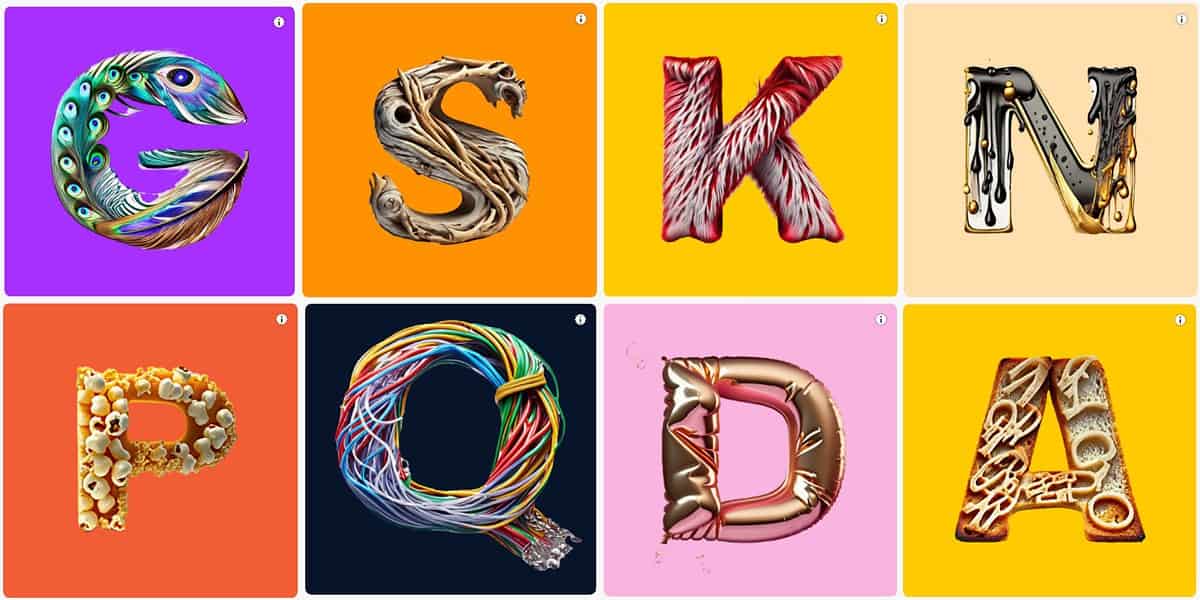 How To Use Adobe Firefly Text Effects Feature
Here's the step-by-step guide for using the Text Effects feature in Adobe Firefly:
1. Visit the official Adobe Firefly website.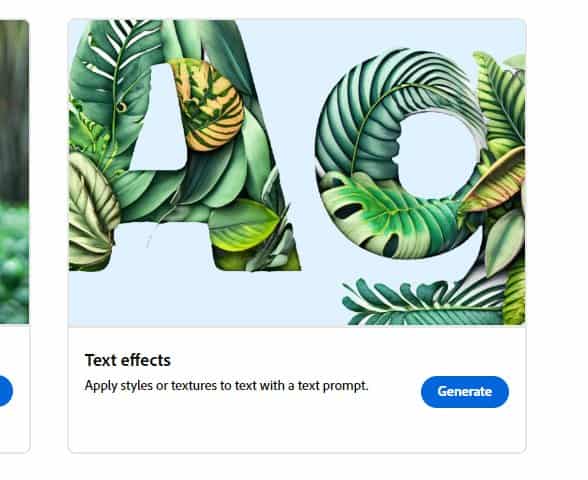 2. Here, under the Text Effects section, click on the Generate button. 
3. On the next page, you'll get two text boxes: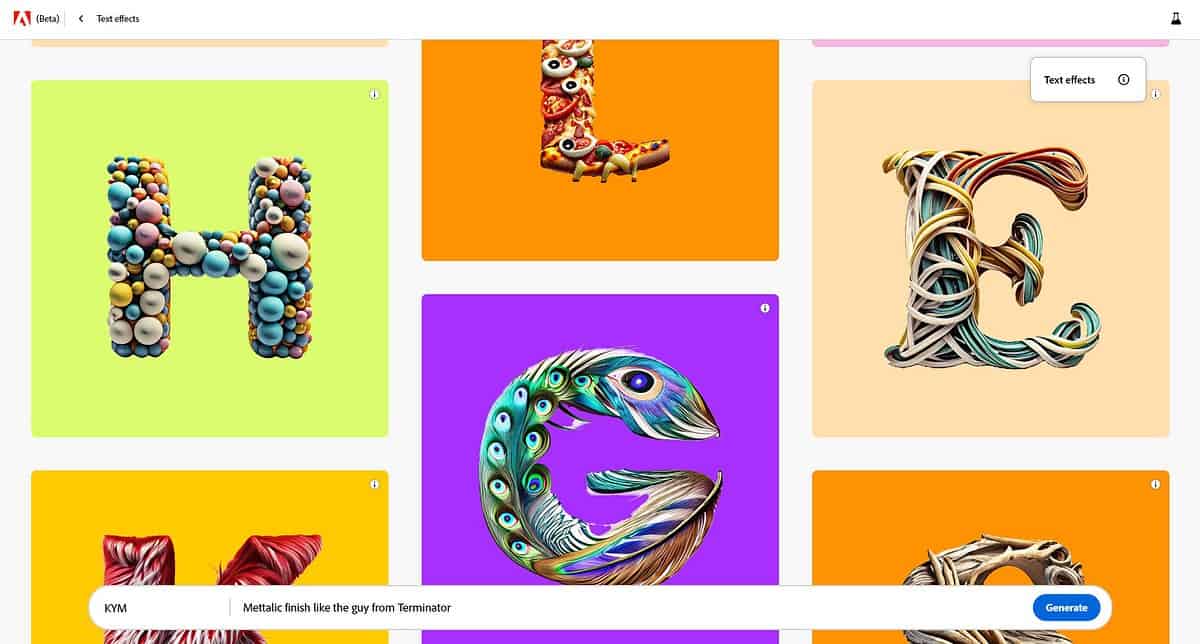 First box: Type the text you want to apply Text Effects to.
Second box: Type the prompt of how the text effects should be. 
4. Enter your prompt and click the Generate button.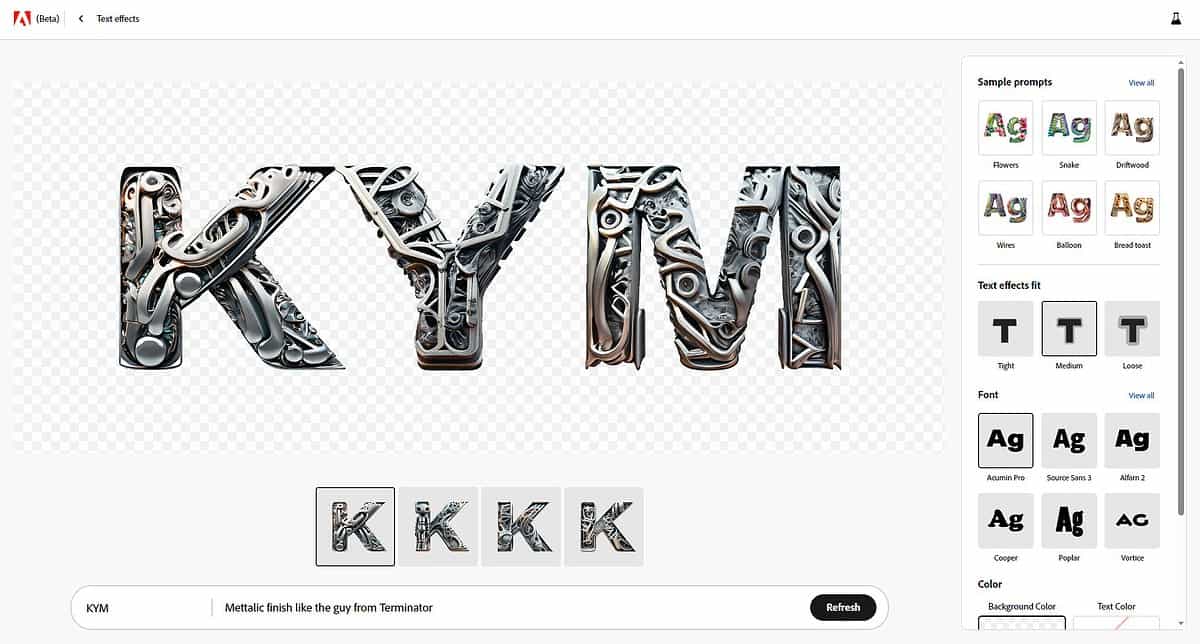 5. The text you enter will be generated with Text Effects.
6. You have a choice for 4 generations, which you can find below the generated image. 
7. You can also fine-tune the generated image by using the options given in the toolbar on the right with options such as:
Sample prompts – You can choose from a set of sample prompts.
Text effects fit – Change the fitting of the effects with the text
Font – Change the font.
Color – Select a background color and text color. 

8. You can further refine the text effects by changing the prompts in the prompt box below and selecting the Refresh button.
Sample Prompts For Firefly Text Effects
If you're wondering what prompts you should try on Adobe Firefly Text Effects, try out these sample prompts:
Black and gold dripping paint
Red fur
Rubber band
Peacock feather
Rubber balls
Black leather shiny plastic wrinkle
Flower lei
Pizza
Trippy 3D
Puffy quills
Seaquins
Layered colorful socks
Gingerbread decoration
Folk embroidered fabric
Wool yarn felt red pink orange yellow
Shiny gold liquid drip
Bright woven fabric
Jungle vine and bird
Realistic tiger fur
Holographic snakeskin with small shiny scales
Pink golden balloon
Colorful shaggy fur
Chocolate chip cookies
Toasted bread
Bundle of colorful electric wires
Chainlink
Cheese popcorn
Frequently Asked Questions 
Is Adobe Firefly free to use? 
Can I use Adobe Firefly for commercial use? 
Adobe says Firefly is safe for commercial use. Unlike other AI tools, Adobe Firefly isn't trained on unlicensed images but on licensed Adobe Stock images. So you will not be hit with copyright strikes on using images from Firefly. But the images using Text Effects will come with a watermark of made with Firefly upon downloading.