Which iPhone Has 3 Cameras? Here's A List…
---
---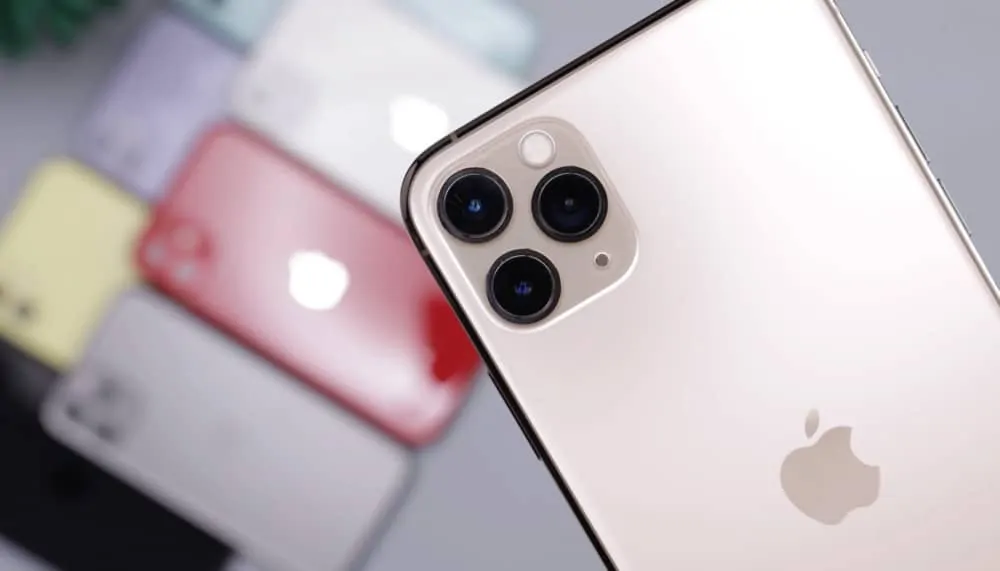 Apple's iPhone now comes in a range of shapes and sizes, but only a select few iPhones have 3 cameras on their rear…
---
Table of Contents
---
Not so long ago, Apple used single lens cameras on ALL of its iPhones. Then it switched to dual-lens cameras on the iPhone 7 Plus. The smaller, non-Plus models retained their single lens status, however (multiple camera lenses have always been reserved for Apple's flagship models).
The First iPhone With Three Cameras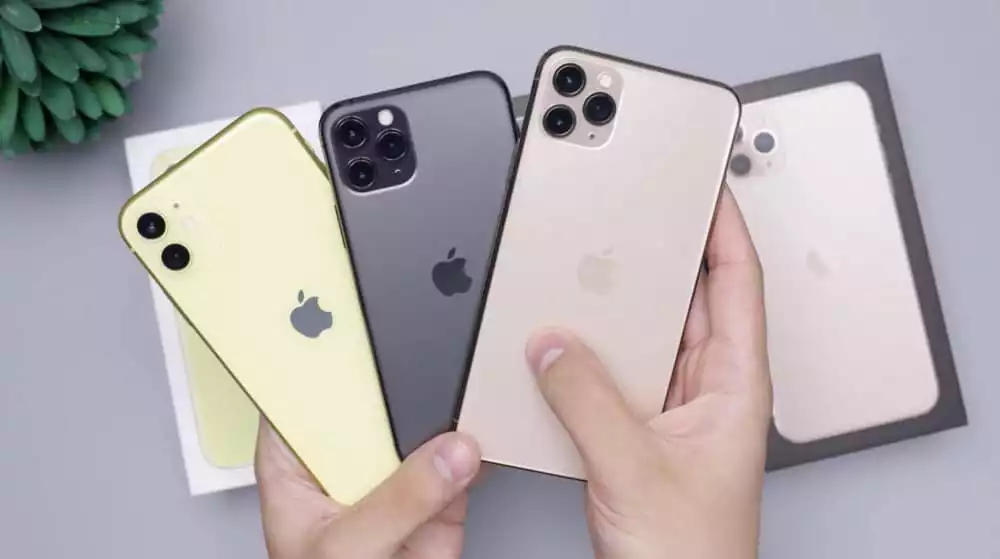 Apple's first iPhone with 3 cameras was the iPhone 11 Pro and iPhone 11 Pro Max. The entry-level iPhone 11 shipped with a dual-lens camera on its rear and does not have an OLED display. This is why it was cheaper.
Apple's iPhone 11 launched in 2019 and these were the first iPhones, although just the Pro models, to feature 3 cameras on their rear. In 2020, Apple stuck to the same deal with its iPhone 12 range.
Only this time, ALL of Apple's iPhone 12 models shipped with OLED displays and 5G, a first for any iPhone.
Again, with the iPhone 12 lineup, the only models to feature 3 cameras on their rear is the iPhone 12 Pro and the iPhone 12 Pro Max. These were Apple's 2020 flagship models.
Apple followed the exact same pattern with the iPhone 13 and iPhone 14 series, and it is expected to do the same with the iPhone 15 at the end of 2023.
iPhones With 3 Cameras
The following iPhone models all ship with three cameras in their main, rear-mounted camera module:
iPhone 11 Pro
iPhone 11 Pro Max
iPhone 12 Pro
iPhone 12 Pro Max
iPhone 13 Pro
iPhone 13 Pro Max
iPhone 14 Pro
iPhone 14 Pro Max
What Does The Third Camera Do?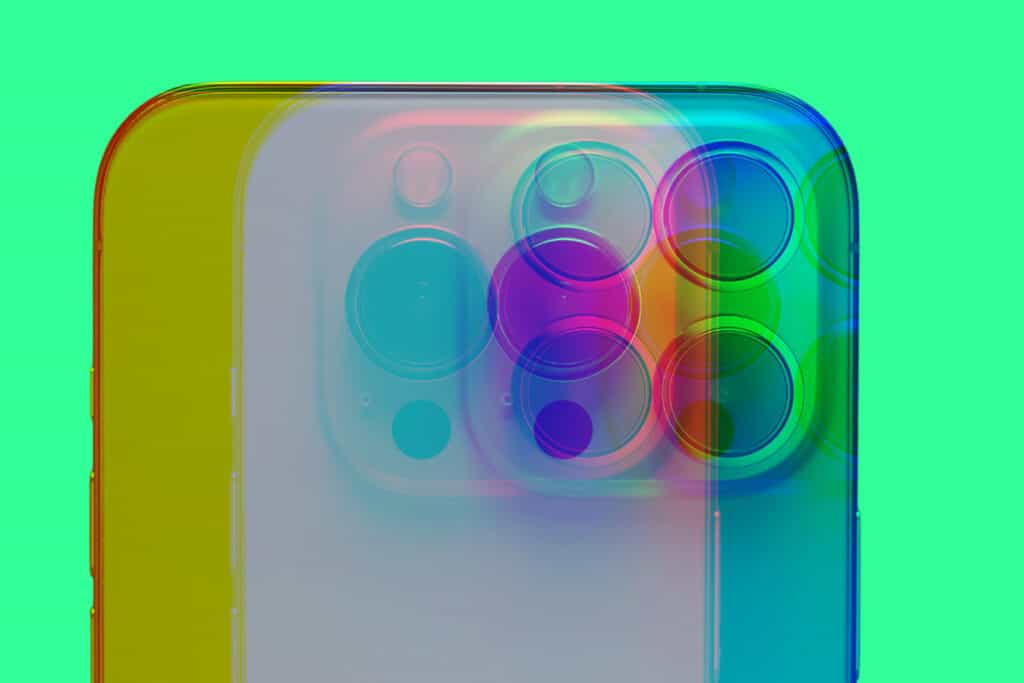 In order to understand what the third camera on Apple's iPhone Pro models does, we first need to understand how the camera module on its non-Pro models works.
On the iPhone 12 and iPhone 12 Mini, for instance, you have two lenses on the rear of the phone:
12 MP, f/1.6, 26mm (wide), 1.4µm, dual pixel PDAF, OIS
12 MP, f/2.4, 120˚, 13mm (ultrawide), 1/3.6″
And this setup is very good, it's more than enough for most users. Apple also improved and iterated on this camera module with the iPhone 13 and iPhone 14 series. Images and video look great, you have a wide-angle lens for capturing landscapes and group shots, and the UX and usability is off the charts.
iPhone 14 Pro Camera vs iPhone 14 Pro Max
With the Pro and Pro Max models, you have a similar setup, just with the addition of an extra, third lens. The Pro Max, as you'll see below, also has some exclusive upgrades that you cannot get on any other model.
[snippet]
iPhone 14 Pro Camera Specs
Main Sensor: 48 MP (OIS, PDAF)
Telephoto: 12 MP (Optical zoom: 3.0x; Aperture size: F2.8; Focal Length: 77 mm)
Ultrawide: 12MP (Aperture size: F2.2; Focal Length: 13 mm)
LiDAR: ToF 3D depth sensing
iPhone 14 Pro Max Camera Specs
48MP Main: 24 mm, ƒ/1.78 aperture, second-generation sensor-shift optical image stabilization, seven‑element lens, 100% Focus Pixels
12MP Ultra Wide: 13 mm, ƒ/2.2 aperture and 120° field of view, six‑element lens, 100% Focus Pixels
12MP 2x Telephoto (enabled by quad-pixel sensor): 48 mm, ƒ/1.78 aperture, second-generation sensor-shift optical image stabilization, seven‑element lens, 100% Focus Pixels
LiDAR
How Does LiDAR Work & What Does It Do?
Apple's LiDAR (Light Detection and Ranging) sensor is a technology that works by emitting laser light and then measuring the time it takes for that light to bounce back after hitting an object. This allows the sensor to create a 3D map of the surrounding environment.
The LiDAR sensor on Apple devices, such as the iPhone 14 Pro, emits short pulses of laser light that are directed at the surrounding environment. These pulses of light bounce back after hitting objects and are picked up by the LiDAR sensor, which measures the time it takes for the light to return. Based on the time-of-flight measurement, the device can calculate the distance to the object.
By scanning the environment with thousands of laser pulses per second, the LiDAR sensor can create a 3D map of the surrounding space. This map is then used to improve augmented reality (AR) experiences, enhance low-light photography, and assist with object recognition and tracking.
As you can see, the camera tech on the Pro and Pro Max look kind of similar. But on closer inspection, you will see that the Pro Max variant has a more capable camera system than one used in the Pro model.
Why The Pro Max Costs More Than The Pro
It has larger sensors, bigger apertures, and far more advanced zoom capabilities. And these are all things that experienced, more professional camera users will notice. Here's what Apple said about the iPhone 14 Pro Max's camera at launch:
For the first time ever, the Pro lineup features a new 48MP Main camera with a quad-pixel sensor that adapts to the photo being captured, and features second-generation sensor-shift optical image stabilization. For most photos, the quad-pixel sensor combines every four pixels into one large quad pixel equivalent to 2.44 µm, resulting in amazing low-light capture and keeping photo size at a practical 12MP.

The quad-pixel sensor also enables a 2x Telephoto option that uses the middle 12 megapixels of the sensor for full-resolution photos and 4K videos with no digital zoom. This delivers optical quality at a familiar focal length, which is great for features like Portrait mode. The quad-pixel sensor also brings benefits to pro workflows, optimizing for detail in ProRAW. And with a new machine learning model designed specifically for the quad-pixel sensor, iPhone now shoots ProRAW at 48MP with an unprecedented level of detail, enabling new creative workflows for pro users.

Apple
Everything else is the same, however, save for the display size and the battery. Again, the iPhone 14 Pro Max is bigger in both contexts. If you can handle the price, the iPhone 14 Pro Max is the one to go for: it delivers the best of everything and has the best camera by a considerable margin.
iPhone 14 Pro Max – Verizon
Verizon is offering up to $1,000 off the iPhone 14 Pro Max when you trade in your old phone and sign up with select 5G unlimited plans. It will also waive your activation fee when you purchase online. Plus, if you're switching from a competing carrier you'll get an extra $200 eGift card.
Pros:
Includes Unlimited Data

Access To Verizon's Apple One Plan

Free Apple TV, Apple Music, Apple Arcade & Free iCloud Storage

Market-Leading Trade-in Rates
VIEW LATEST DEALS
READ REVIEW
We earn a commission if you click this link and make a purchase at no additional cost to you.
Richard Goodwin
Richard Goodwin has been working as a tech journalist for over 10 years. He is the editor and owner of KnowYourMobile.