iPhone Sizes Over The Years – iPhone 4 to iPhone 11 Pro Max


All of Apple's iPhone Sizes In One Image – Check Our #1 Best iPhone Guide For More Information on Each
Smallest iPhone – The 3.5in Era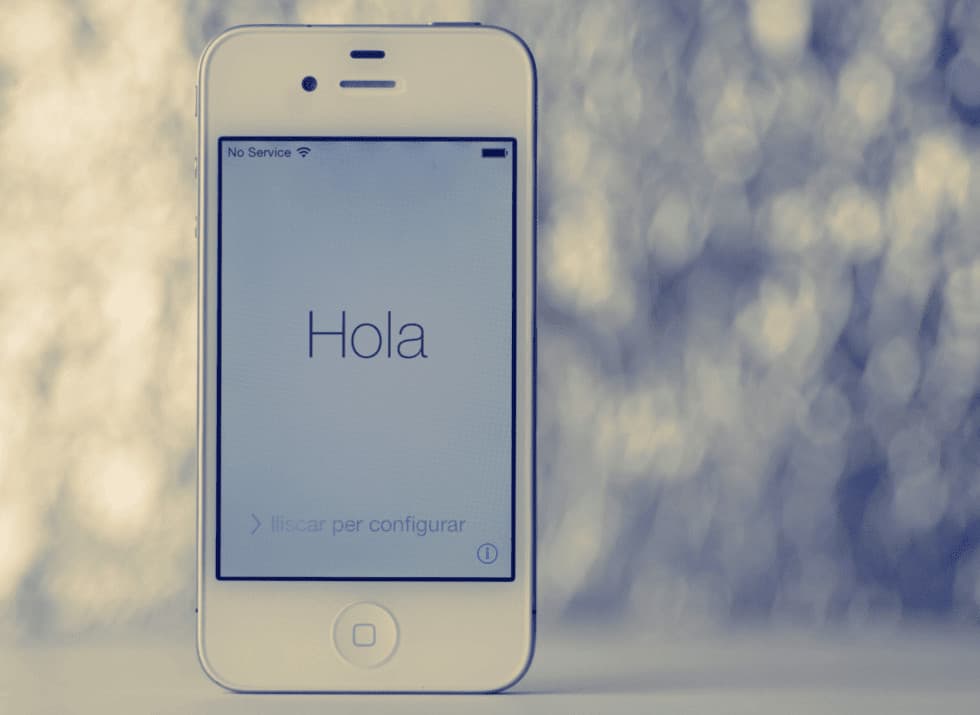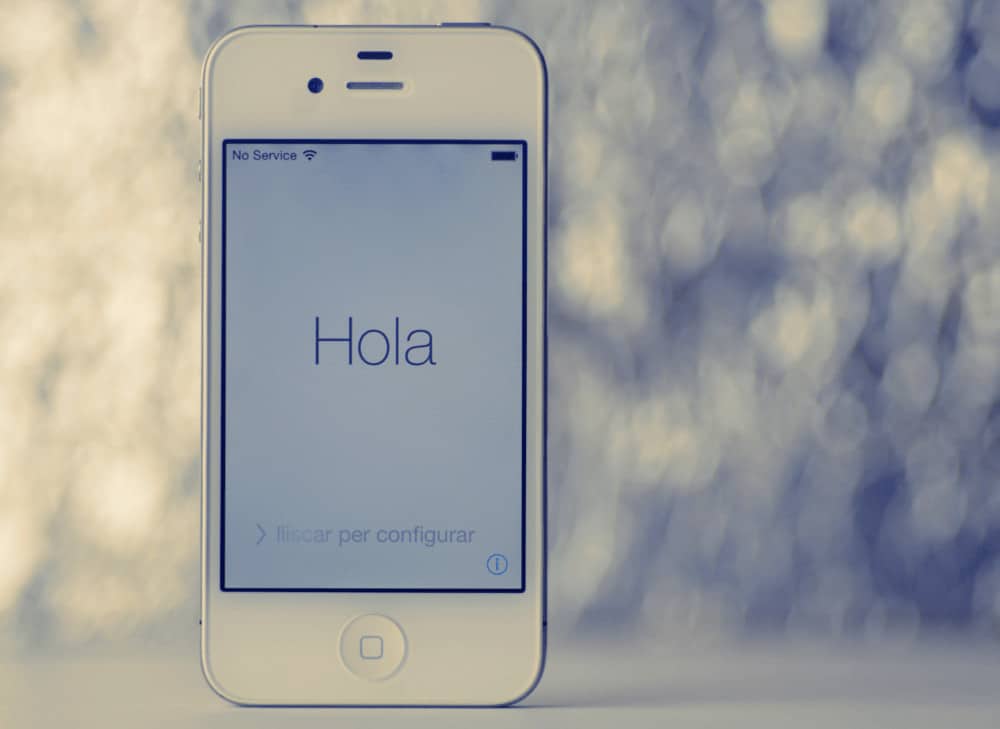 iPhone 3G
iPhone 3GS
iPhone 4
iPhone 4s
It's hard to imagine that when Apple's first iPhone came out, it kind of changed everything. Back then, no one was used to touchscreen phones, so Apple's 3.5in LCD panel seemed not only big but also totally innovative.
Looking back at the iPhone 3G to iPhone 4 era today, however, shows just how far we've come – the phone looks positively tiny! Almost like toys from a bygone era. How we ever thought 3.5in was big enough for a display, I'll never know.
But for the first few years of the iPhone's existence, 3.5in displays were the order of the day. People loved these phones too, buying them in their millions, despite the high prices and limited availability on networks.
Still Very Small – The 4in Era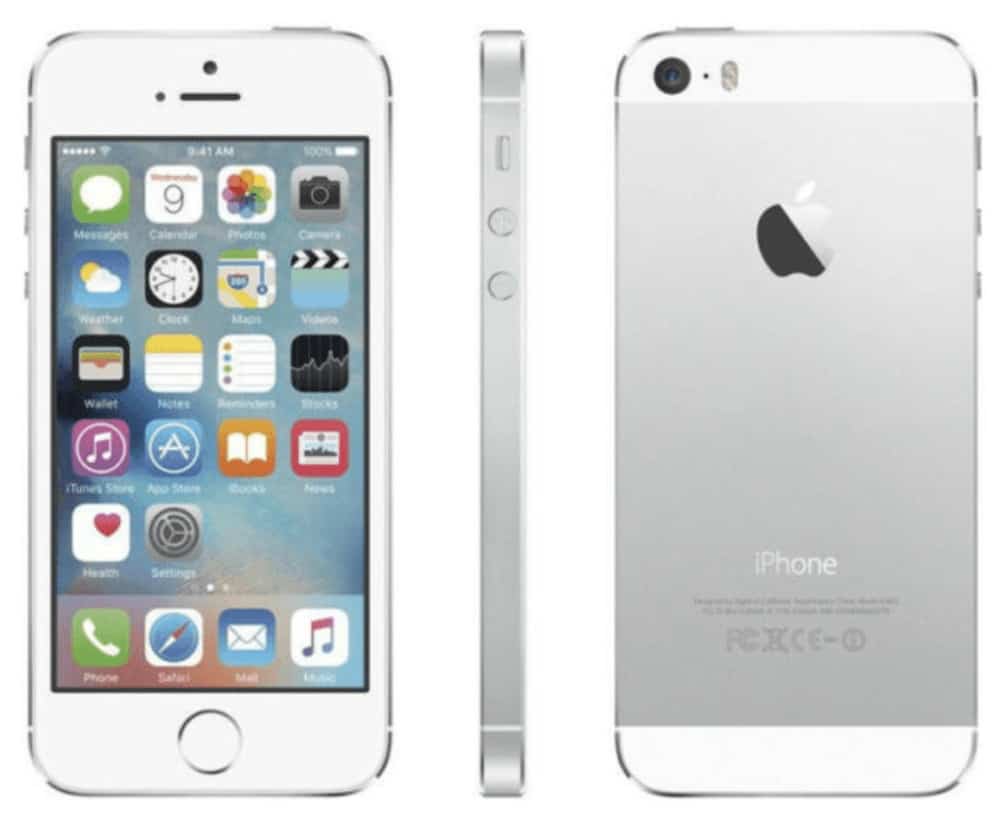 iPhone 5
iPhone 5s
iPhone SE
Apple's iPhone 5 to iPhone SE era was perhaps the company's most popular series of handsets to date. During this time, Apple shifted tens of millions of units, making iOS and the iPhone the most profitable phone ecosystem on the planet.
TouchID made its first appearance inside the iPhone 5s, heralding a new era for biometrics in the phone space. Post iPhone 5s, all smartphones – whether Android or iOS – carried a fingerprint sensor either on the front of the back of them.
The iPhone SE was the last 4in phone Apple ever made. The iPhone SE was sort of an apology to Apple's long-standing users that felt the iPhone 6 was just too big. Sales for the iPhone SE were impressive, indicating plenty of iPhone users loved this size iPhone.
Medium-Sized iPhone – The 4.7 to 5-5in Era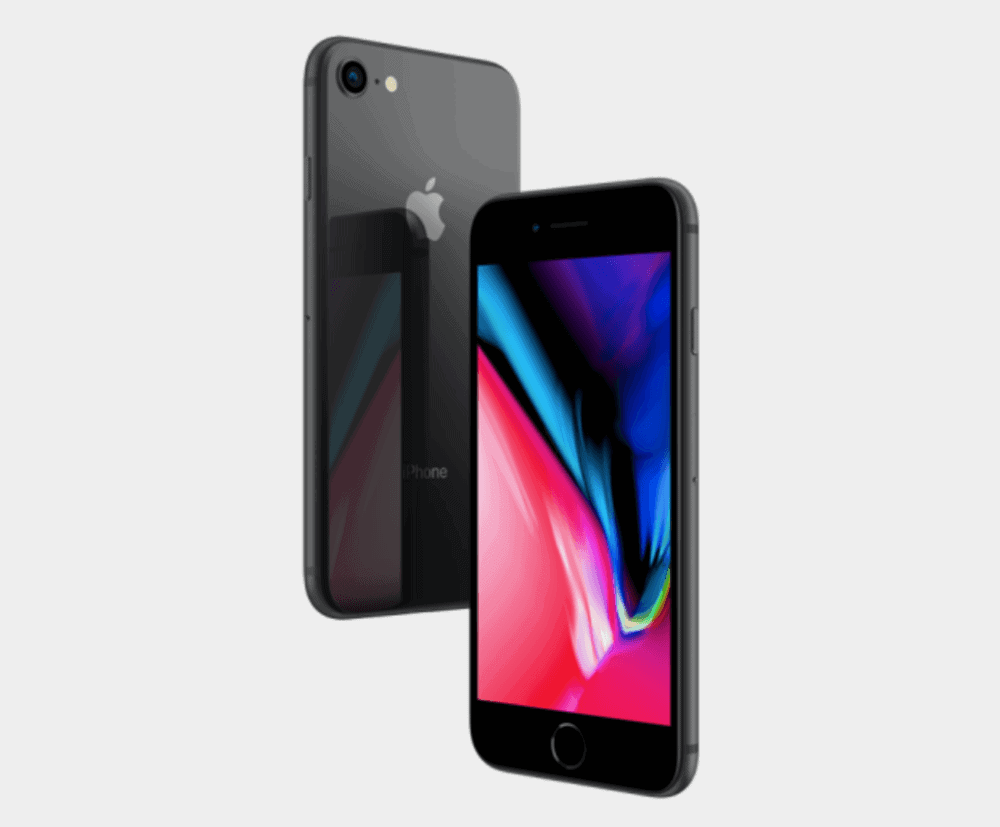 iPhone 6/6s
iPhone 6/6s Plus
iPhone 7/7 Plus
iPhone 8/8 Plus
During this era, things really started to change. Apple's iPhones became bigger, starting with the iPhone 6 and iPhone 6 Plus. The latter was Apple's first-ever truly large, phablet phone; the 6 Plus' display clocked in at 5.5in. It was also the highest-resolution panel ever fitted to an iPhone with a resolution of 1080p.
During this time, Apple introduced a raft of updates and new features. Things like dual-lens cameras, huge leaps forwards with respect to processing power, and big changes to iOS functionality all appeared inside the iPhone 6 to iPhoned 8 eras.
MORE: iPhone 8 & iPhone 8 Plus Review
The most significant of which, however, was the speed with which Apple developed its now market-dominating A-Series CPU. The latest version, Apple's A13, is now the most powerful CPU on the market – by a considerable margin.
The iPhone 7 was the first iPhone to carry Apple's 64-bit A10 chipset, a revolutionary CPU that sent shockwaves through the entire industry. No one was expecting it, and the knock-on effects for Qualcomm and Samsung were enormous.
The Modern OLED iPhone – The 5.8in to 6.5in Era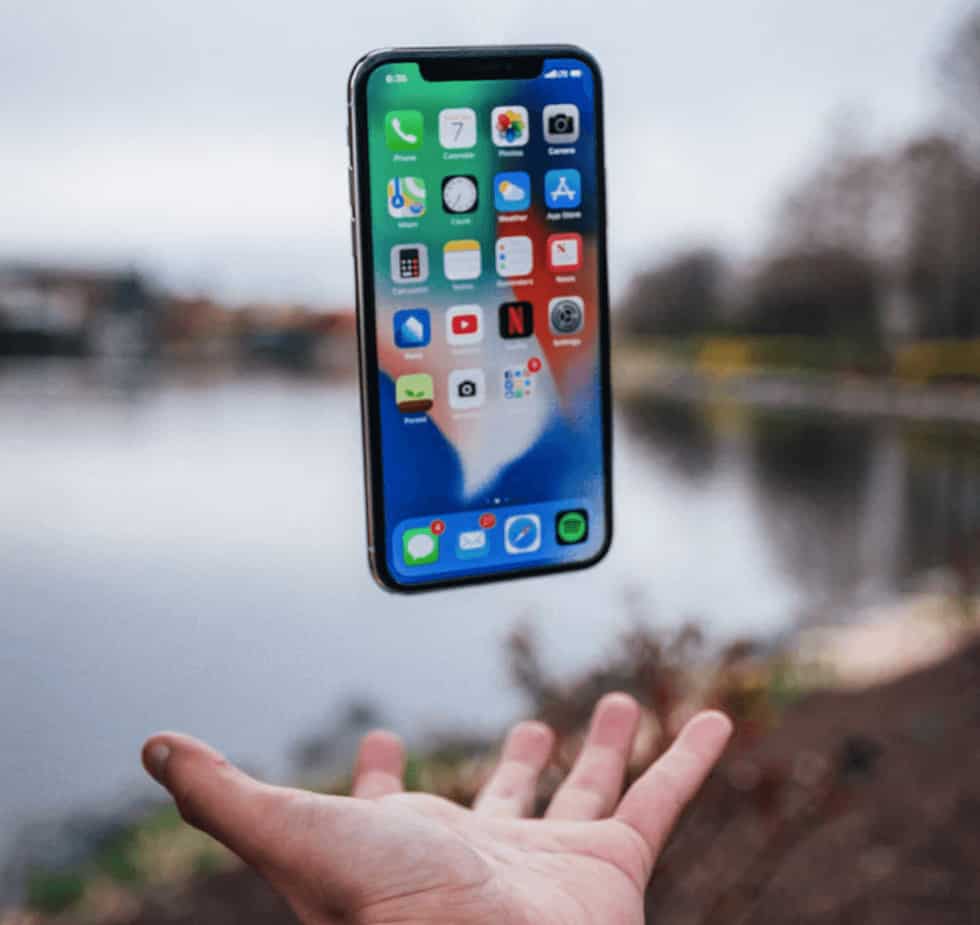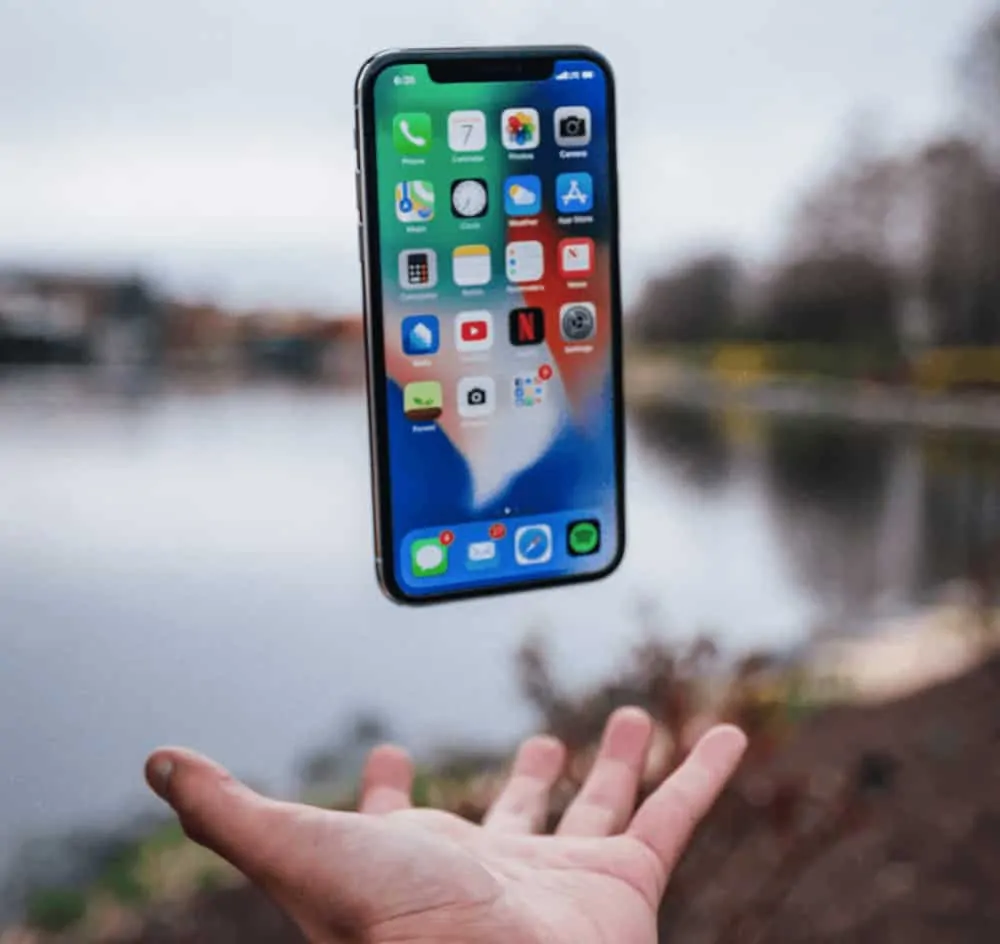 iPhone X
iPhone XS Max
iPhone 11 Pro Max
The iPhone X was Apple's first OLED phone; it's now also its cheapest too. Apple had used LCD panels on ALL of its iPhones up until the release of the iPhone X. This new display technology for the iPhone was praised by analysts and reviewers alike.
The iPhone X – and subsequent releases like the iPhone XS and iPhone 11 – also saw Apple do away with its iconic Home button. The iPhone X Era phones used FACE ID instead, a face-scanning technology that was housed inside the iPhone X's notch.
MORE: iPhone X Review: Apple's First (And Now Cheapest) OLED iPhone
The iPhone X was the first time since the iPhone 6 that Apple updated the core design language of its iPhone range. The change, while drastic, was welcomed by most. The OLED panel was stunning too; darks look amazing and the contrast is vastly improved over Apple's LCD displays.
Apple's camera technology also really start to improve during the post-iPhone X era too, culminating with the iPhone 11 Pro and iPhone Pro Max, which have the best cameras ever fitted to an iPhone. Indeed, Apple's latest handsets look like they could well steal the Google Pixel 3's crown as the #1 camera phone for 2019/20.
Where Did Apple's iPhones Make The Most Improvements?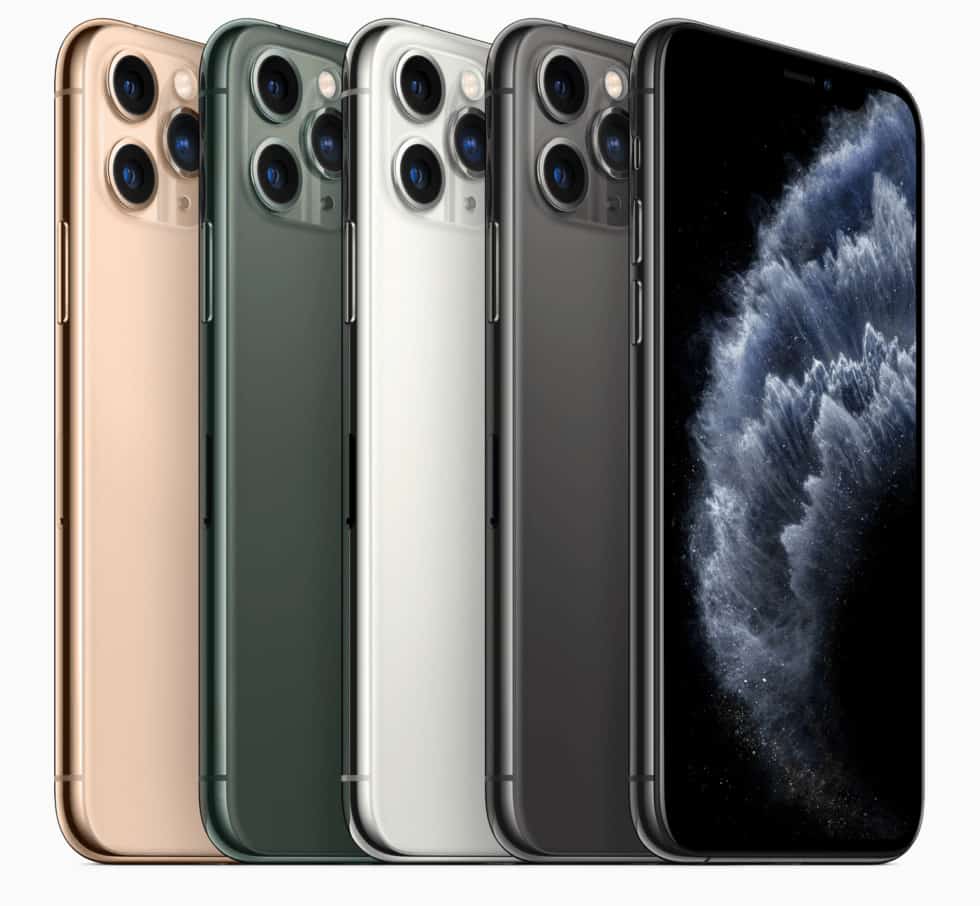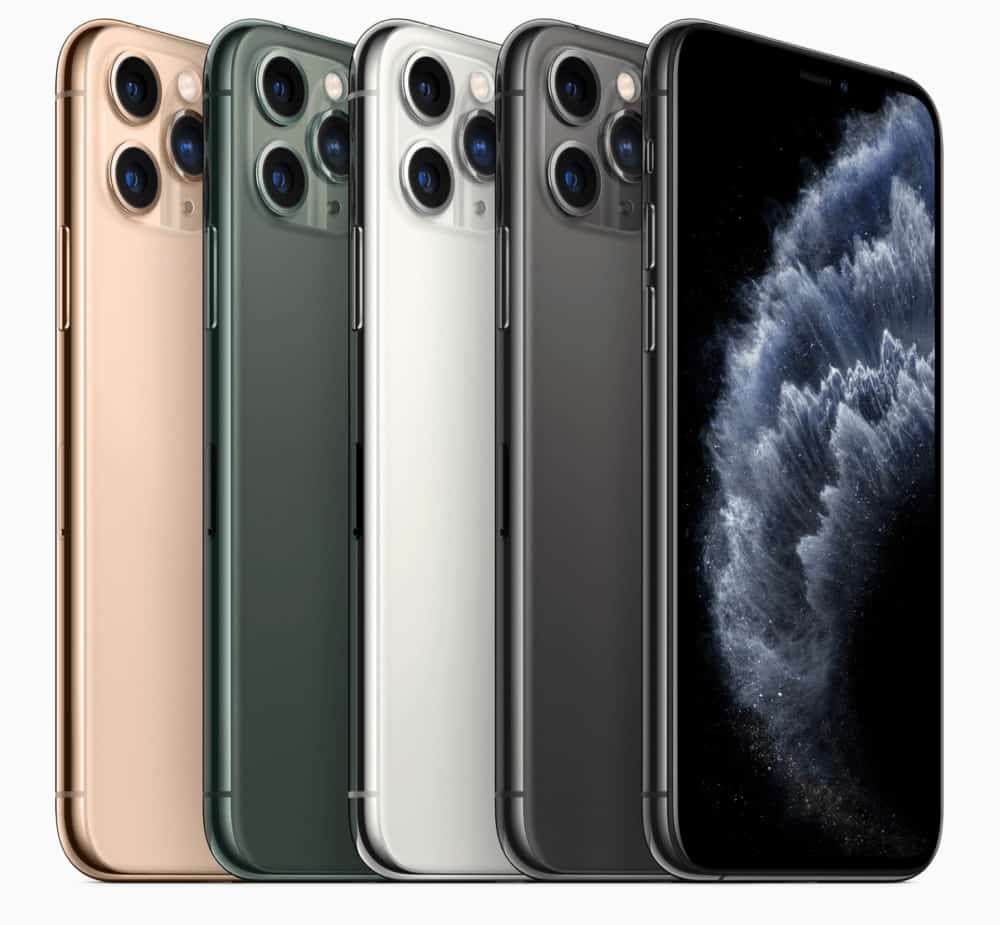 All of the handsets above span almost 10 years. But where did Apple make most improvements? Looking back over the releases, from the iPhone 4 to the iPhone 11 Pro Max, you can see a clear trajectory of steady, incremental improvements.
The key areas for Apple's iPhone evolution, however, are as follows:
CPU – This is the #1 area where Apple has made the most progress. Since the launch of its 64-bit A10 chipset, Apple has drilled-down on its CPU performance, adding in more performance with each new iteration. This, combined with Apple's ever-evolving iOS platform, ensured that iPhones – regardless of model – always had the best performance on the market.
Cameras – Google is currently dominating camera performance right now, and we don't expect that to change any time soon – the Pixel 4 range sounds truly INSANE. However, since the iPhone 5, Apple's camera technology has evolved rapidly and systematically, adding dual-lens cameras, machine learning, and better sensors for more detail and better low-light performance.
Battery Life – Apple's original iPhones were not known for their battery life; not in a good way, anyway. The small form factor of these early iPhones meant that Apple could only fit a small cell inside each phone. As the iPhones grew in size, however, the batteries started getting bigger, which in turn lead to big improvements in battery performance. The iPhone 6 Plus was the first iPhone to have true ALL DAY battery life. And Apple has maintained this right up to the present day with its iPhone 11 Pro Max.
Display Technology – OLED is better than LCD, there's just no getting around this fact. Whichever way you slice it (contrast, image quality, picture quality, natural coloring, power management), OLED panels are better to look at and better to use. Apple still uses LCD on its cheaper iPhone models (iPhone 11, iPhone XR, iPhone 8), but I expect all iPhones to run OLED from the mid-2020s.
For a breakdown of all of Apple's #1 iPhones right now, check out our Guide To The Best Value iPhones Money Can Buy Right Now.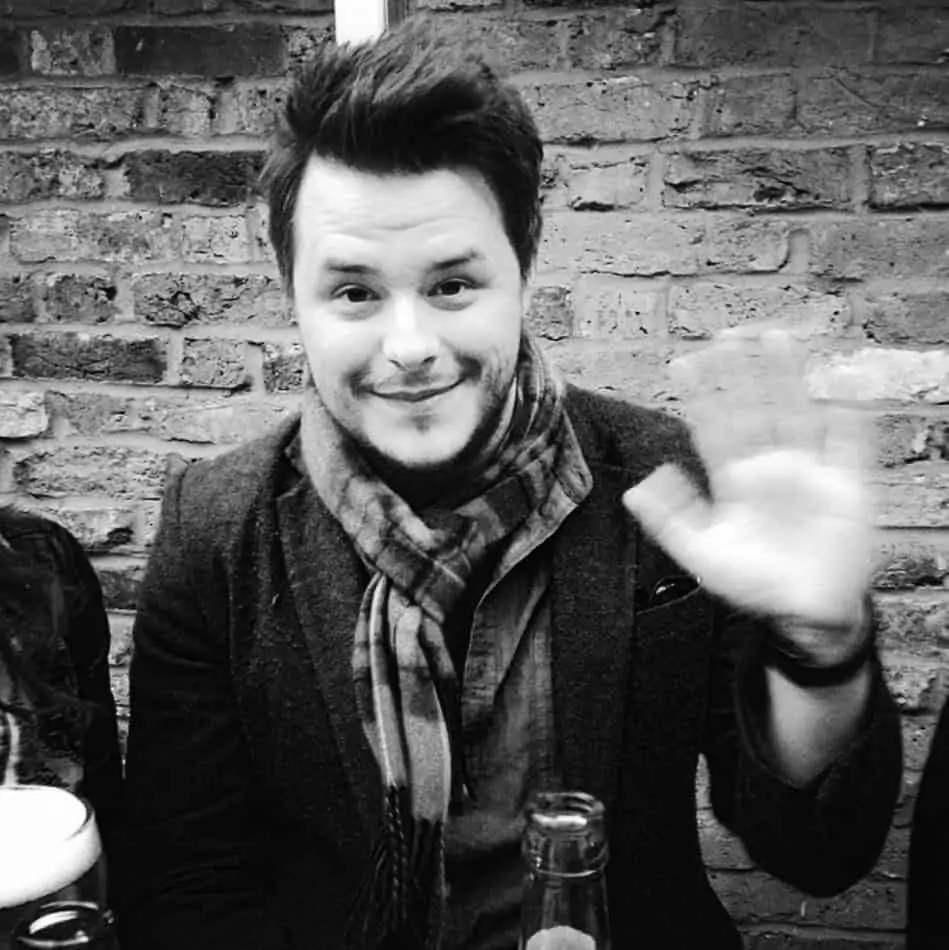 Richard Goodwin has been working as a tech journalist for over 10 years. He is the editor and owner of KnowYourMobile.