All The Best Features Of watchOS 6 – New Apps & More!
---
---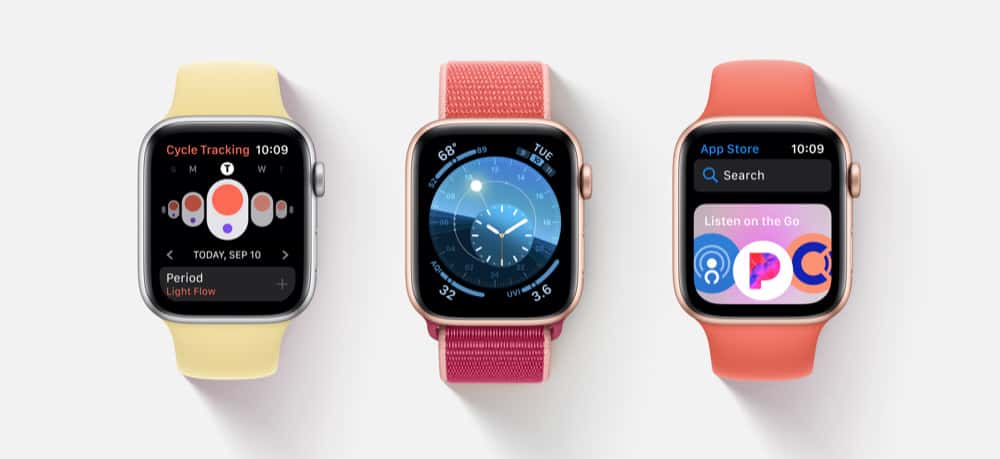 I have to admit, when Apple first introduced the Apple Watch years ago I wasn't too impressed. It was overpriced and didn't have many distinguishing features from the iPhone that I carry around in my pocket. But over the last several years, the Apple Watch has found its niche as a fitness device—and the device just got much better thanks to watchOS 6, which is now available as a free download.
Announcing the new version of watchOS earlier this summer, Jeff Williams, Apple's chief operating officer, said, "Apple Watch has become an indispensable part of our customers' everyday lives, from helping users stay connected to the people and information they care about, to inspiring them to live a better and more active day. watchOS 6 extends our commitment to helping users better manage their health and fitness with powerful and personal new tools."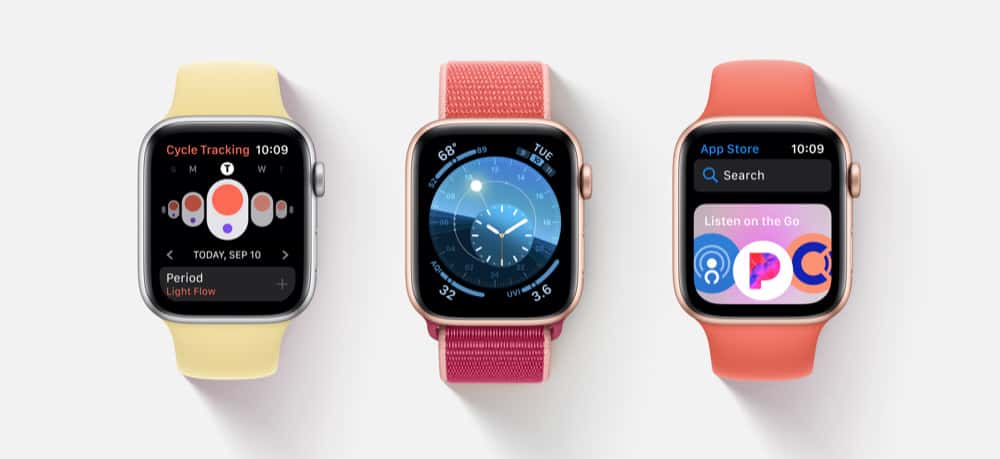 Pin
While there are literally dozens of new features in the next version of watchOS we know you want to know what the biggest, coolest ones are. Here are our top picks:
watchOS 6: Apple Watch App Store
Without a doubt, the best feature of watchOS 6 is the built-in App Store. That's right, you no longer have to use the App Store on your iPhone to search for and download Apple Watch apps. The Apple Watch now has its own dedicated, on-device App Store.
As Apple explains, "Users can easily install third-party apps, search for apps using Siri, dictation or Scribble and view app product pages designed for the watch screen right from the wrist. Developers can build Apple Watch-only apps, created to work independently on Apple Watch without an iOS app."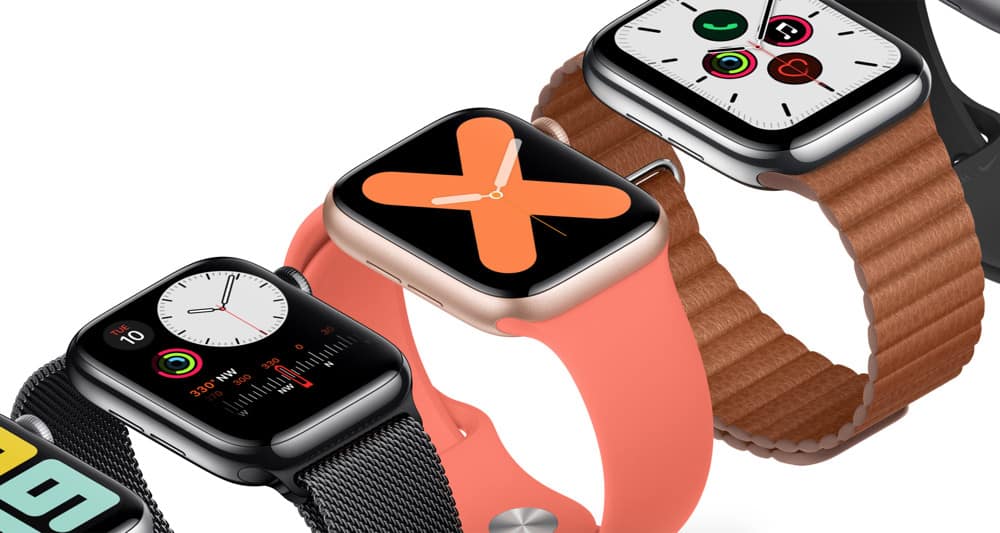 Pin
watchOS 6: Menstrual Cycle Tracking
Turning to health-focused features, the Apple Watch is gaining a much-requested feature from female users in watchOS 6. A new Cycle Tracking app will allow women to track their mistral cycles on the Watch and see predicted timing for their next period and fertility window.
Apple says, "The daily log function enables the quick addition of information related to the menstrual cycle, including current period, flow, symptoms, results from ovulation prediction kits and other elements of fertility tracking."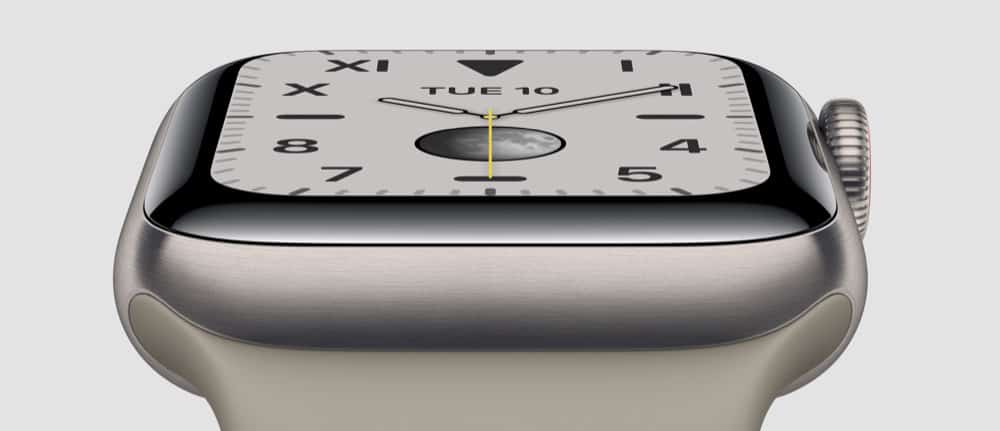 Pin
watchOS 6: Noise Tracking And Alerts
Another fantastic health-focused improvement in watchOS 6 is the addition of the Noise app. This app will constantly help Watch monitor sound levels in environments such as concerts and will warn users if the noise levels reach a point where they could damage the user's hearing.
Best of all, Apple built the Noise app with privacy in mind. The company says "None of the audio or sounds in the environment are saved by the Noise app or sent to Apple — only the decibel level is sampled."
watchOS 6: Voice Memos App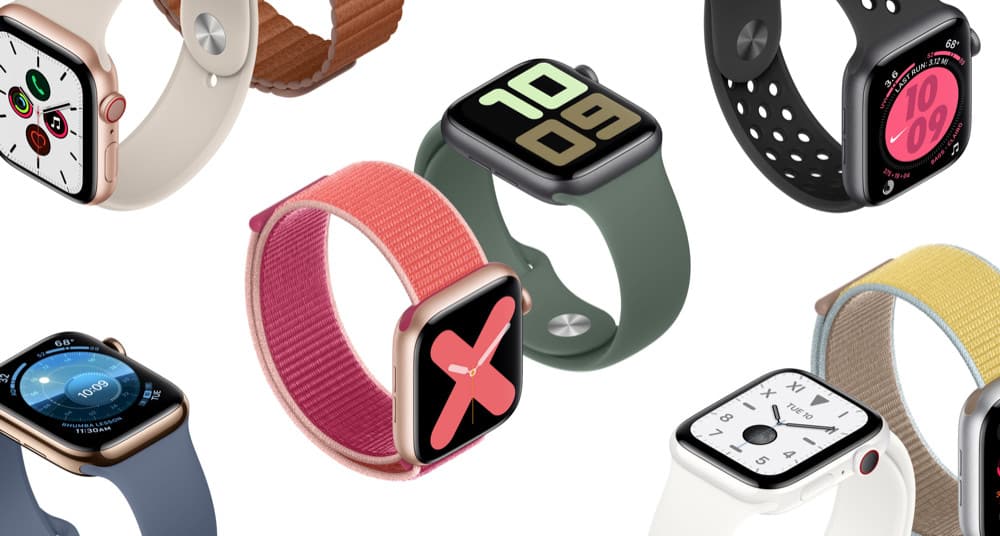 Pin
Another great new feature of watchOS 6 is the new Voice Memos app. This app has long been a staple of iOS and last year came to macOS. Now it finally arrives on watchOS. The app will allow you to make quick voice memos right on your wrist. Best of all, these voice memos will sync with your iCloud account so they are available to listen to or edit on an iPhone or Mac.
watchOS 6: Audiobooks And Calculator Apps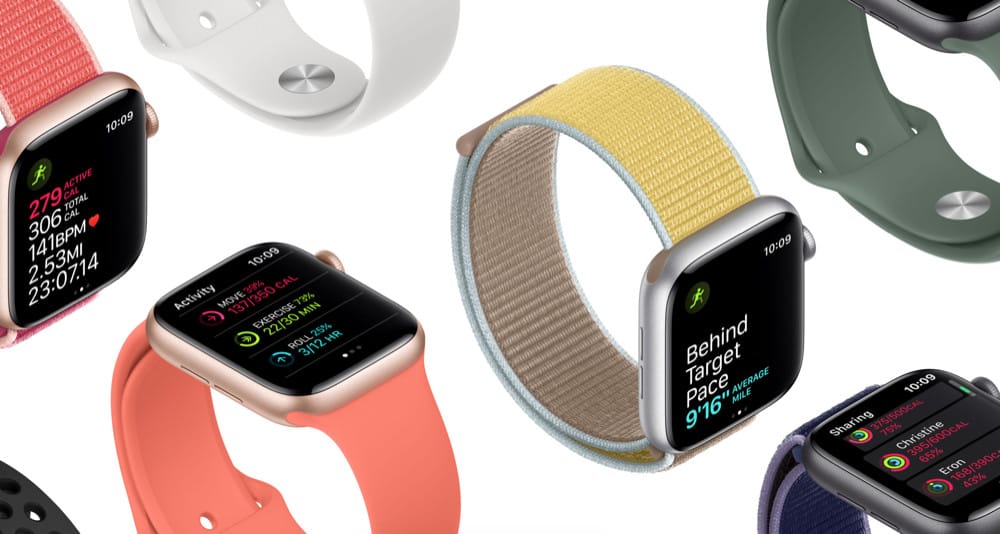 Pin
watchOS 6 also adds two more apps that have long been a staple on iOS. The first up is a dedicated Audiobooks app, which will now allow you to listen to Audiobooks purchased from Apple Books right on your wrist.
Another new app is the humble Calculator app. Though it's a simple app, Apple Watch users have been clamoring for it for a while. Now we can all feel like we're back in high school with our old Casio calculator watches, hoping the teacher doesn't see us using it on the sly during a test.
watchOS 6: What Apple Watches Will It Work On?
watchOS 6 requires an iPhone 6s or later with iOS 13 or later. You'll also need one of the following Apple Watch models:
Apple Watch Series 2
Apple Watch Series 3
Apple Watch Series 4
Apple Watch Series 5
Michael Grothaus
Apple expert and novelist, Michael Grothaus has been covering tech on KnowYourMobile for the best part of 10 years. Prior to this, he worked at Apple. And before that, he was a film journalist. Michael is a published author; his book Epiphany Jones was voted as one of the best novels about Hollywood by Entertainment Weekly. Michael is also a writer at other publications including VICE and Fast Company.