Looking For A Phone With The Best Camera? READ THIS…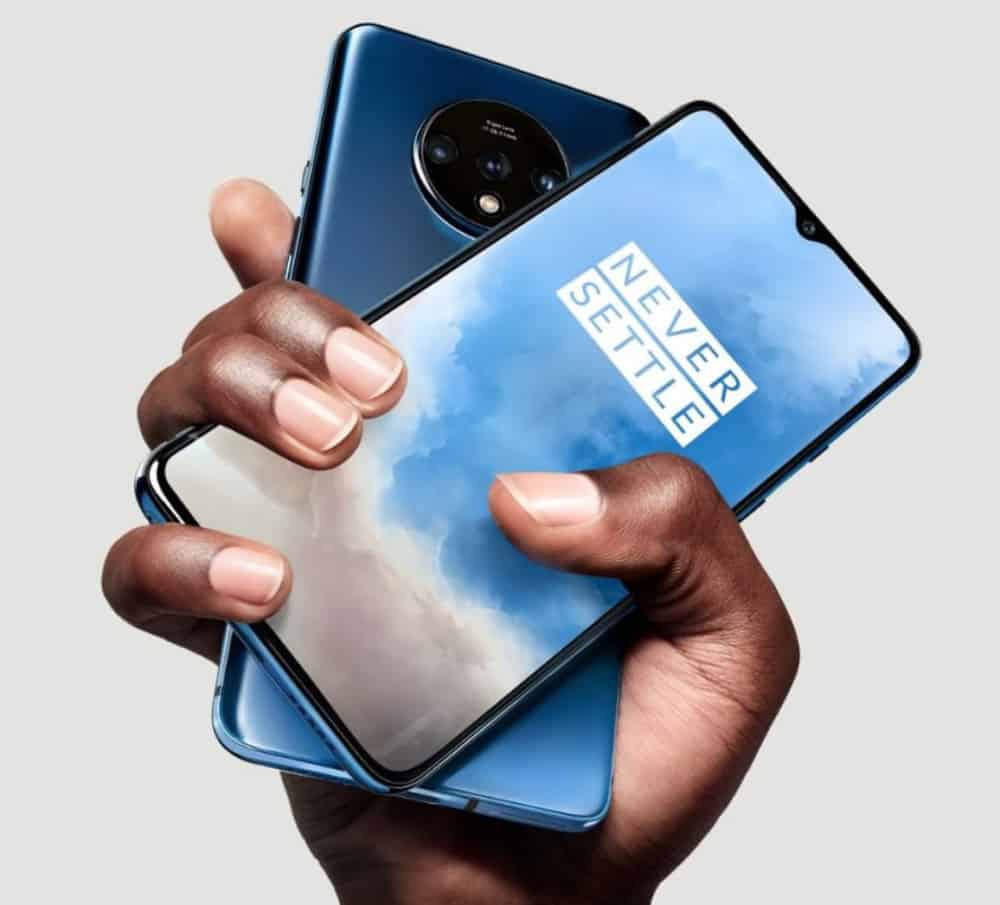 Apple, Samsung, Google, or Huawei? Which phone has the best camera right now? As always: it's close – so what's the best option for you?
---
Best Camera Phone Right Now (Test Results)
#1 Huawei P30 Pro (Our #1 Pick)
DXOMARK Score – 121
Best Deal? Amazon – $709

HUAWEI P30 Pro

The Huawei P30 Pro is setting social media on fire right now. Packing one of the best cameras of any phone in 2019, the P3 Pro is currently our #1 choice for the best camera phone in 2019/20. It features a quad array of cameras on the rear (40MP + 20MP + 8MP rear + ToF) as well as a 32MP front-facing unit.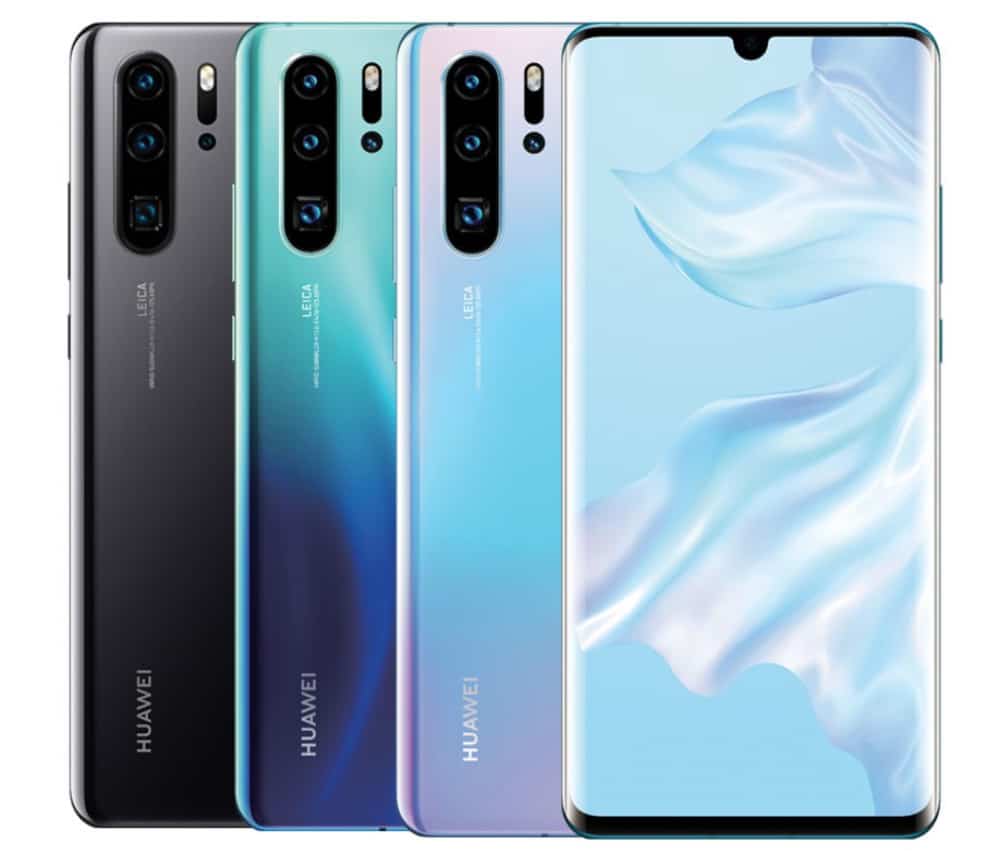 Pin
>>> Best Deal? Amazon – $709
The picture quality on the main camera is incredible, helped massively by Huawei's incredible SuperZoom lens which provides completely lossless over hundreds of yards of distance. It has to be seen to be believed. But that's not all; you also have a wide-angle and ultra-wide-angle lens, as well as AI Image Stabilisation, which makes for DSLR-grade photography.
Put simply, the Huawei P30 Pro has the best overall camera of any phone on the market right now – bar a considerable margin. But it's not just a good camera phone; it's also a powerhouse of performance too, packing in 8GB of RAM, up to 512GB of storage, and a massive 4200mAh battery. Powered along by the Kirin 980 Octa-core Processor, the P30 Pro is just about as good it gets in the flagship smartphone segment right now.
#2 Xiaomi Mi Note 10
DXOMARK Score – 121
Best Deal? GearBest – $599.99
The Xiaomi Mi Note 10 features the world's first 108MP camera. It's a huge addition to an already rather impressive camera phone. Borrowing heavily from the Huawei P30 Pro's design language, the Xiaomi Mi Note 10 features five lenses on its rear:
108MP primary camera: 1/1.33 inch super sensor, 7P lens, ƒ/1.69, 4-axis OIS
12MP portrait camera: 2x optical zoom, 1.4μm, ƒ/2.0, Dual pixel autofocus
5MP telephoto camera: 10x hybrid zoom, 50x digital zoom, ƒ/2.0, OIS.
20MP ultra wide-angle camera: FOV 117°, ƒ/2.2.
2MP macro camera: 1.5cm super macro, 2-10cm AF macro shot, macro zoom shooting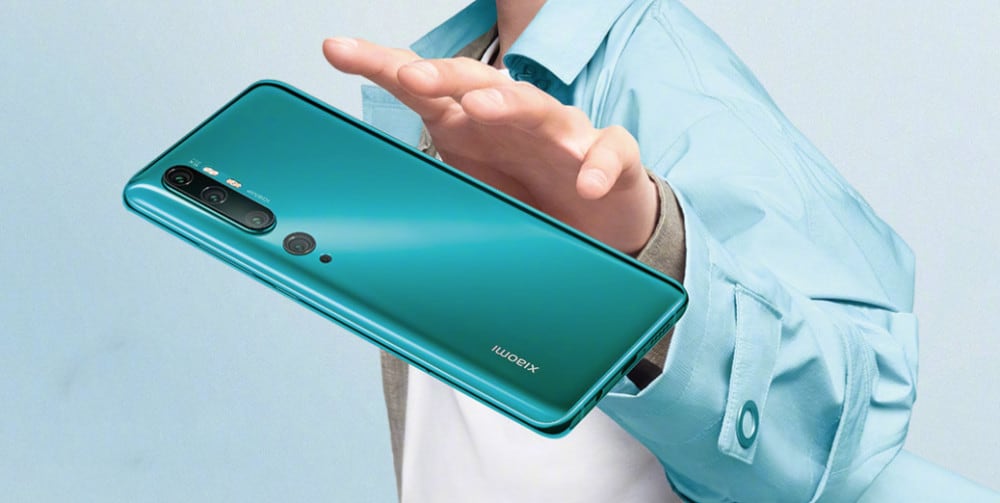 Pin
>>> Best Deal? GearBest – $599.99
This gives it some serious chops when it comes to capturing images and videos. It scored brilliantly in its DXOMark test, equaling even the mighty Huawei P30 Pro and vanquishing both the iPhone 11 Pro Max and Samsung Galaxy Note 10+. For pure camera performance, this phone has it all. In spades…
However, it does lack in other areas compared to the P30 Pro. Most notably performance. In order to keep costs down, Xiaomi has cut a few corners here and there, using older CPUs and less RAM. Storage also tops out at 128GB. Huawei is also A LOT better with software too; Xiaomi's Android custom skins, while perfectly adequate, aren't quite as polished as Samsung, Huawei, or OnePlus'.
#3) iPhone 11 Pro Max
DXOMARK Score – 117
Best Deal? Amazon – $1099.99
Apple's iPhone 11 Pro Max has the best camera Apple has ever put in a phone. It's one of the best point-and-shoot cameras in the business, with its ultra-wide-angle lens and pitch-perfect software. Anyone can take good shots on this phone. And that's the point. Apple's designed, easily, one of the best cameras on the market, closing the gap between itself and Google.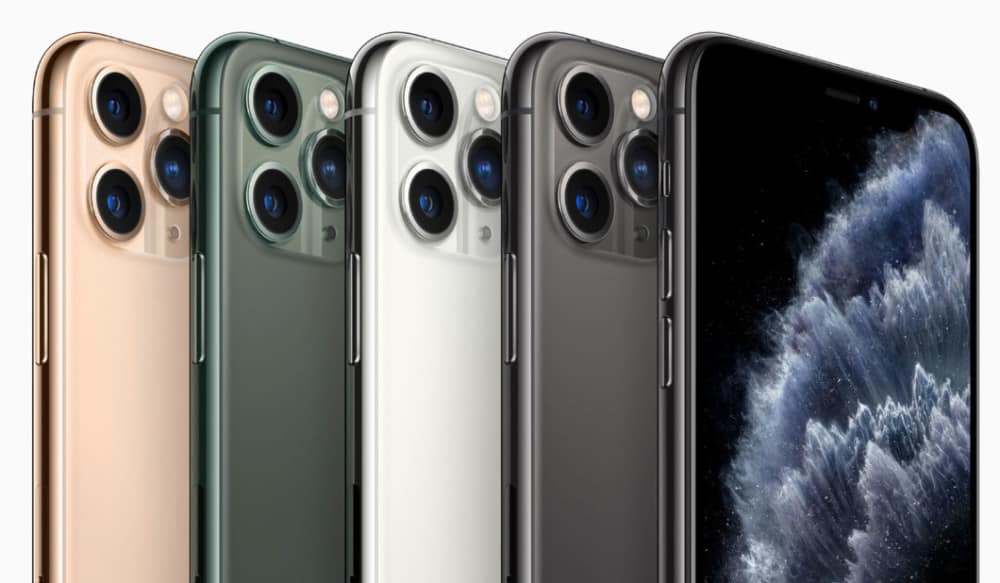 Pin
>>> Best Deal? Amazon – $1099.99
Apple's machine-learning and AI post-image processing are exceptional. All you have to do is snap a picture and then, after the fact, let Apple's AI clean it up and make it look perfect. Video performance on the iPhone 11 Pro Max is also superb; it's crystal-clear, steady, and natural-looking. For most people, the iPhone 11 Pro Max would be ideal. It takes amazing pictures, the best of any iPhone, though it does lack some of the craziness of Huawei's P30 Pro setup.
If you just want an amazing phone that can take exceptional-looking pictures and will last you for the next five years or more, it's almost impossible not to recommend the iPhone 11 Pro Max – or any of Apple's iPhone 11 range, for that matter. Apple's ecosystem, while rather restrictive when compared to Android, is so polished and well managed that you could the iPhone 11 Pro Max now and not have to think about an upgrade until at least 2023.
#4) Samsung Galaxy Note 10+
DXOMARK Score – 117
Best Deal? Samsung Store – $999.99
Samsung's Galaxy Note 10+ is a fantastic phone. In fact, the entire range is near-perfect, regardless of the model you go for. When it comes to camera performance, Samsung has been one of the leading lights for years – from the Galaxy S8 onwards, Samsung phones have consistently topped the DXOMark scoreboards. And the Galaxy Note 10+ is no exception…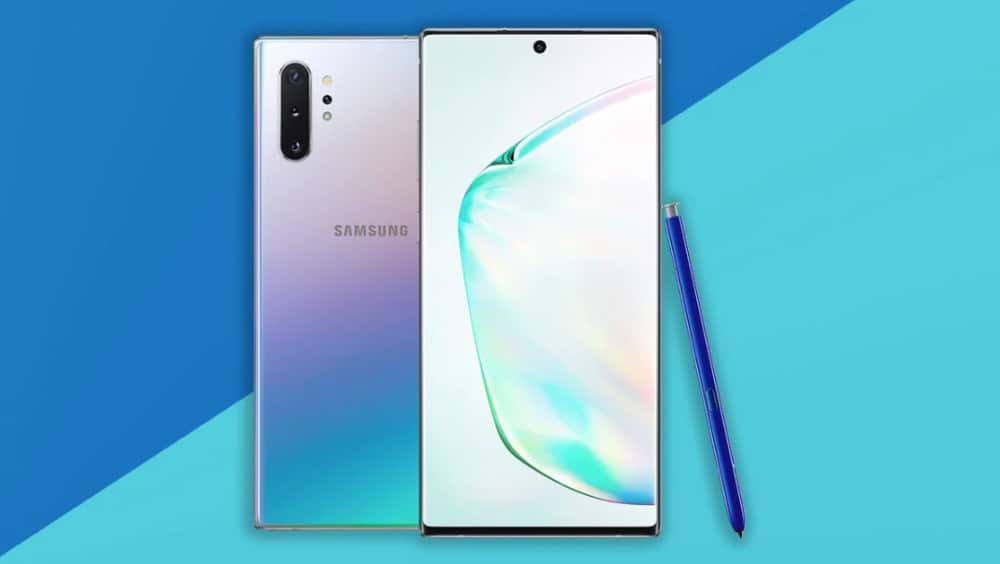 Pin
>>> Best Deal? Samsung Store – $999.99
The Galaxy Note 10+ packs in a quad-lens array composed of a 12MP primary camera (f/1.5/2.4 variable aperture, 26mm) with a 1/2.55-inch sensor, and 1.4µm pixels, alongside Dual Pixel phase detection autofocus (PDAF) and optical image stabilization (OIS). It's about as professional as it gets, allowing for near-perfect image and video capture.
On the front, you have a 10MP wide-angle camera, ideal for selfies and video calling. The coolest thing about Samsung's Galaxy Note 10+, however, is that it comes with the S-Pen and you can use the S-Pen to edit your photos inside Lightroom. This ability gives you a level of precision you simply don't get on any other phone. If you like tinkering in Lightroom, it's a game-changer.
On top of that, you have some of the best technology in the world inside the phone. Its OLED display is the market-leader, its CPU is top of the range, and it packs in a monumental amount of RAM and storage, as well as SD support on some models. For many, the Galaxy Note 10+ is the ultimate Android phone right now. I happen to agree with this sentiment; it's essentially flawless.
#5) OnePlus 7 Pro
DXOMARK Score – 114
Best Deal? OnePlus Store – £699.99/$799.99
The OnePlus 7 Pro features a triple-lens camera array on its rear, headed up by a massively potent 48MP lens. Below this, you have a 16MP ultra-wide-angle camera, and below that an 8MP telephoto lens. It's an impressive setup that is more than a match for the Galaxy Note 10 and iPhone 11 Pro Max.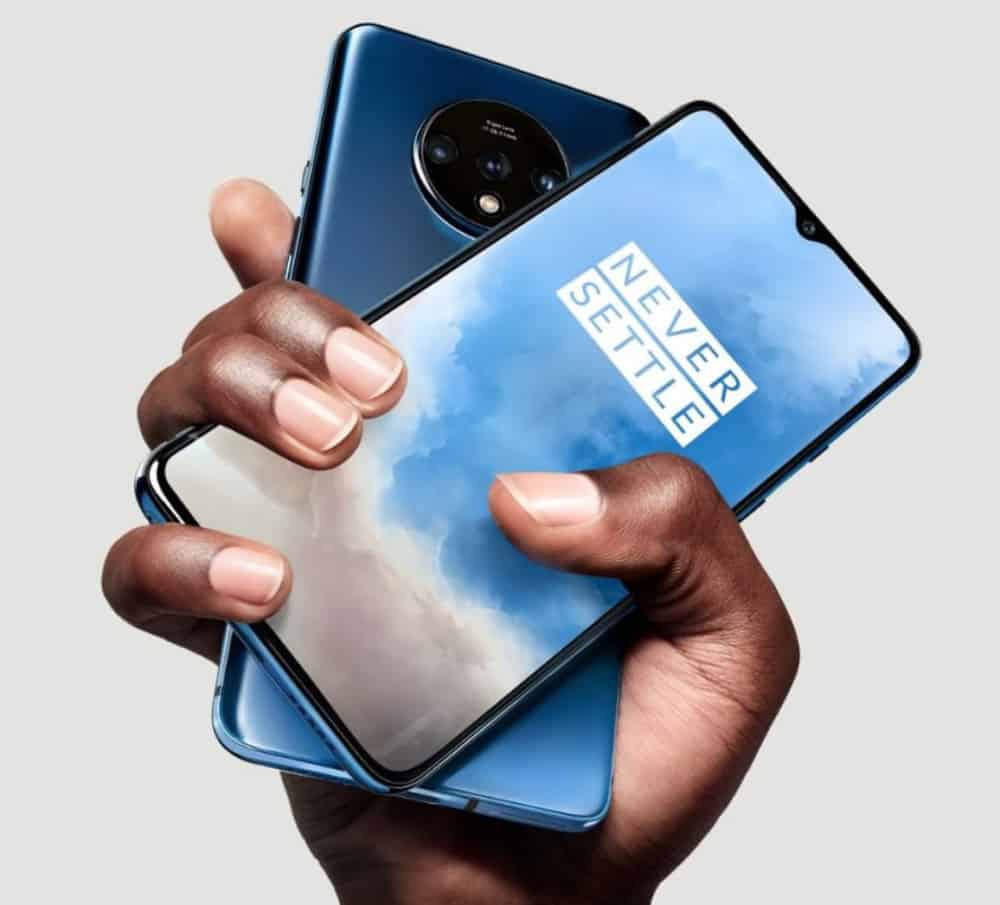 Pin
>>> Best Deal? OnePlus Store – £699.99/$799.99
Images are pitch-perfect and video looks outstanding. OnePlus has made a huge amount of progress over the years with its cameras. So much so, that I'd argue it is now giving Apple a serious run for its money for overall image quality from its main, rear camera array. But the big thing about the OnePlus 7 Pro is that it is A LOT cheaper than the iPhone 11 Pro Max. And the Galaxy Note 10+.
So you're not just getting an incredible camera, you're also getting a brilliant smartphone overall, one that has masses of processing power, a gorgeous OLED display, tons of storage, and beautiful software that is updated with better frequency than Samsung. In short, if you're after value for money and a near-perfect Android phone, the OnePlus 7 Pro should be high on your list.
Things To Keep In Mind…
The big thing to keep in mind here is the price: the most expensive phone on this list – the Galaxy Note 10 and iPhone 11 Pro Max – are not the best handsets when it comes to overall camera performance. Instead, you have cheaper options from China like the Huawei P30 Pro and Xiaomi Mi Note 10 topping the charts for best in class camera performance. This is significant and worth keeping in mind when it's time to upgrade.
Why? Because if all you want is a great camera and excellent specs you no longer have to pay top dollar for that – OnePlus, Xiaomi, and, to an extent, Huawei has solved this issue. And this is the #1 reason why Apple's market share is shrinking: consumers are waking up to the fact that they can get cheaper phones that are just as good as Apple's. We expect this trend to continue well into the 2020s as well.
The best example of this, perhaps, is the Xiaomi Mi Note 10 which retails for just $599.99 – or, around 40% less than Apple's iPhone 11 Pro Max. Granted, this phone isn't quite as sophisticated as Apple's iPhone when it comes to software. Xiaomi uses an Android mash-up on its phones, which takes some getting used to, but from a value perspective, the phone is utterly compelling, with its insane 108MP camera, excellent specs, and brilliant battery performance.
However, I still think the Huawei P30 Pro is the one the beat in this context. Why? Xiaomi cuts corners with its phones in order to keep the prices down. You gain a 108MP camera, but you lose processing power (it uses a sub-par CPU). And this trade-off, while not immediately obvious, is significant and worth keeping in mind. The P30 Pro, meanwhile, is an utter powerhouse across the board – from imaging to battery life to overall performance.
For this reason, you're 100% better off going with the slightly more expensive Huawei P30 Pro over the impressive-but-compromised Xiaomi Mi Note 10. Software and CPU are important. Huawei does both better. It's software and the way Android is implemented and displayed is better too. For this reason, between these two phones, we'd always recommend the P30 Pro.
Why Post-Image Processing Matters Now More Than Ever…
One area where Apple has made huge gains in 2019 is post-image processing. The iPhone 11 range has now closed to the gap between itself and Google – Google's Pixel phones were in the #1 spot in 2018. Post-image processing is important for a couple of reasons. And the main one is firmly squared in the user experience context: you can simply snap a picture, then let Apple's AI fix all the issues and sharpen it up after the fact.
Google and Apple's machine learning is the most advanced on the market, and this is clearly demonstrated in the natural, almost-perfect rendering of shots captured on iPhones and Pixel in a variety of lighting conditions. For this reason, I'd be inclined to go with an iPhone over Google's Pixel phones in 2019. Not because of overall quality, but because Apple is better at video and Apple's phone feature an option for an ultra-wide lens which is far more useful than Google's 2X telephoto lens on the Pixel 4/Pixel 4 XL.
Effective use of AI and machine learning, as evidenced on Google and Apple's phones, results in more natural-looking photos. Subjects appear more prominent, the background blurs look less noisy, and low-light shots are lit in a more natural manner. For the serious photography buff, all of these things are important factors when considering a phone's camera. It's also another great reason to go out and buy the now-cheaper Pixel 3 XL, which is a brilliant phone that retails for a lot less than the Pixel 4 XL.
The Best Camera Phone Option For Those on a Budget?
Out of all the options on this list, the cheapest option is the Xiaomi Mi Note 10. But as we established, while it does have brilliant camera performance, it is lacking in other areas. My advice, therefore, would be to go with the still-cheap, but infinitely better equipped OnePlus 7 Pro. It's a beautiful phone with excellent specs and hardware and, importantly, OnePlus really knows what it's doing when it comes to software.
You get regular, timely updates, a very compelling camera, and one of the best looking, best performing phones on the planet. And the best part? It's way cheaper than the Galaxy Note 10 and iPhone 11 Pro Max. If you want to have it all, specs, performance, and camera, go with the Huawei P30 Pro. It's more expensive, but like OnePlus, it is a fine phone that will perform and treat you right until its time to upgrade again in 18 to 24 months' time.
Another great option for the budget-conscious, who don't want to scrimp on performance and software, would be the Google Pixel 3 XL, which is now available for around $500 via Amazon. It has one of the best cameras in the business, even by today's standards, and it will receive Android updates until at least 2022. For me, the Pixel 3 XL, for overall camera performance, could well be the best, budget-friendly phone on the market right now.