How To Watch The Mandalorian Series In Full (UK Disney+)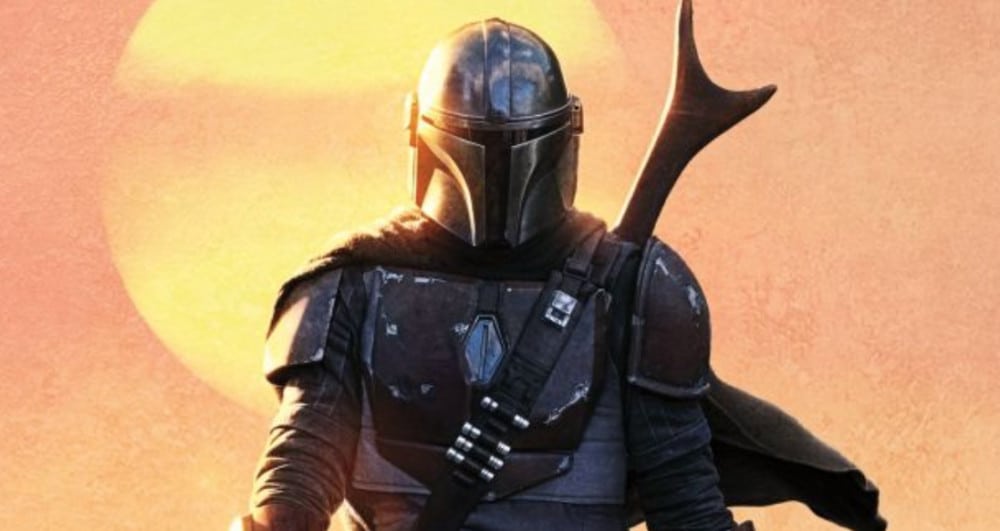 Disney+ is now live in the UK, but, annoyingly, it isn't showing The Mandalorian in full; there are just two episodes at launch. But you can get around this and access the entire series…
---
I preordered Disney+ days before it launched in the UK. I'm a big Disney/Star Wars fan, so it was a no-brainer for me. I was most looking forward to watching The Mandalorian, so you can imagine my horror when I realized there were ONLY two episodes available in the UK.
This can't be, I thought. Disney owns the IP, there are no licensing agreements – why the hell would it hold off on streaming the full first season of The Mandalorian? I have no idea. But that's what's happening. If you're in the UK, you'll have to wait a week for new episodes to go live in the UK.
Unless you do this…
How To Watch The Mandalorian In Full In The UK
As always, to access the full roster of The Mandalorian episodes, you'll need a VPN. I use ExpressVPN – it's fast, stable, and 100% no-logs, meaning none of your activity is tracked.
Once you open the VPN, set the region to the USA, and open Disney Plus.
And, BOOM! You got full access to ALL The Mandalorian episodes in the UK. And if you want proof, check out my screenshots below which show exactly what you need to do in order to access USA Disney+ from the UK.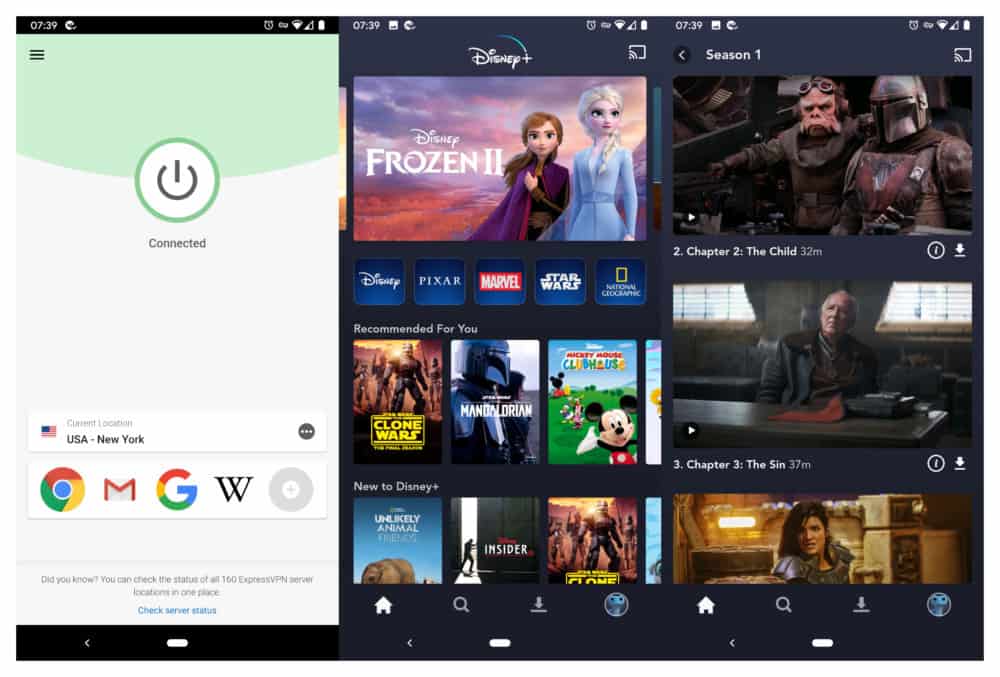 Pin
And that's it. All you need to watch The Mandalorian in full in the UK is a VPN. But please, for the love of God, do not use a free VPN; they're dodgy, they track your activity, and, in some cases, they sell your data on to third parties which you 100% do not want.
ExpressVPN is fast, reliable, and simple to use. It's also fairly cheap too; you can pick up a subscription for less than the price of a McDonald's happy meal for an entire month. Pay for 12 months in one go, and you'll make even bigger savings (this is what I did after testing out the VPN a few months back).
Is This Legal?
You're not going to be put in jail for accessing Disney+ with a VPN, but Disney also really does not want you doing this. If Disney somehow found out that you were accessing Disney+ with a VPN it would be well within its rights to terminate your subscription which, if you took out a full year package, would leave you very much out of pocket.
This is why you should ONLY use a premium VPN for this kind of thing. Premium VPNs like NordVPN and ExpressVPN uses military-grade encryption to protect your identity when you're using the VPN. This means no one – not the US government, your ISP, or Disney – can find out who you are when you're accessing the web through a VPN.
Disney might do a Netflix, though, and start blocking access to Disney+ with a VPN. This is a distinct possibility, although Disney and Netflix do have different business models; Netflix operates under strict licensing agreements, whereas Disney owns all of its IP, so perhaps it won't be quite as bothered about UK users accessing its US portfolio?
That's speculation on my part, mind you, so please be mindful about accessing Disney+ with a VPN. I don't think you'll be able to do it forever, so you might as well get in while the going is good!