How To Measure Your Wrist Temperature With Apple Watch Ultra
---
---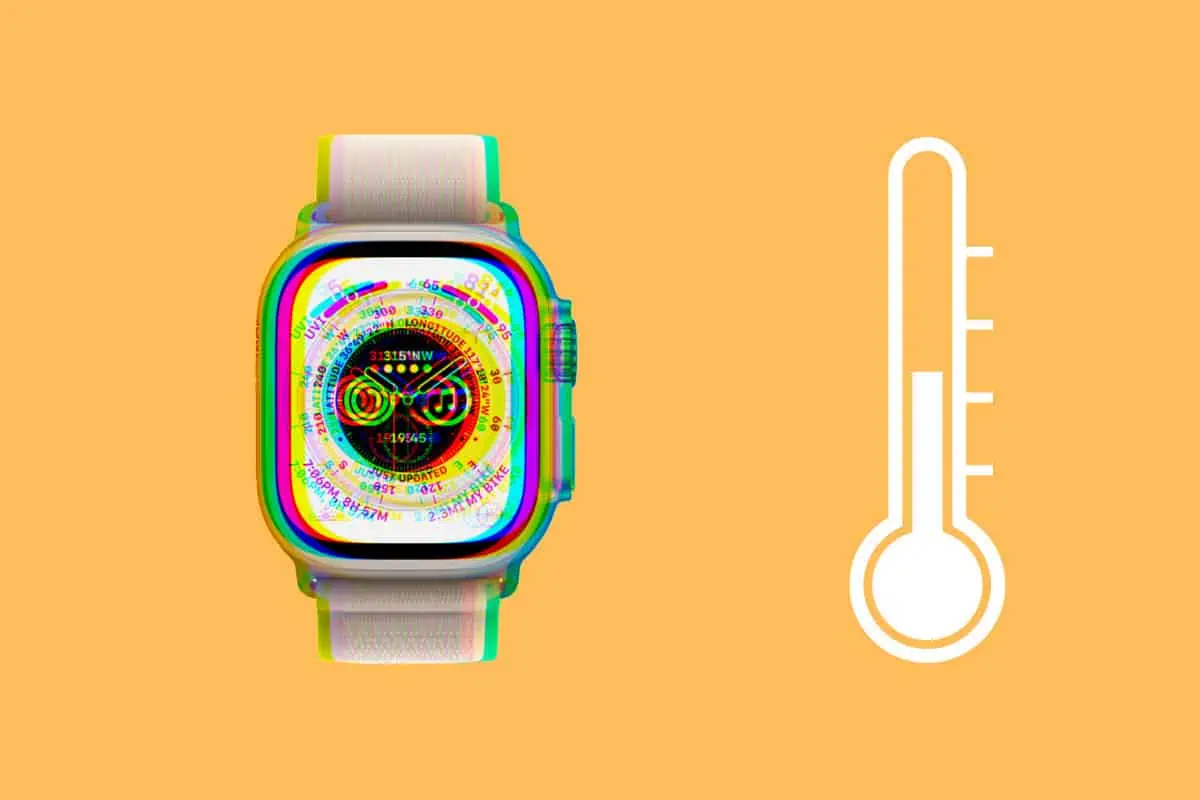 With watchOS 9 and an Apple Watch Series 8 or Apple Watch Ultra, you can measure your wrist temperature. Here's how…
---
The Apple Watch Ultra is the best Apple Watch Apple has ever made. It's got a massive, bright display, insanely long battery life, and cool Apple Watch Ultra-specific features including a siren, Night Mode, an Action button, and more.
The Apple Watch Series 8, on the other hand, isn't that much different than the Apple Watch Series 7 and Series 6 that came before it. However, the Apple Watch Series 8 does have something in common with the Apple Watch Ultra – a new temperature sensor that can measure your wrist temp. Here's what it is and how to use it.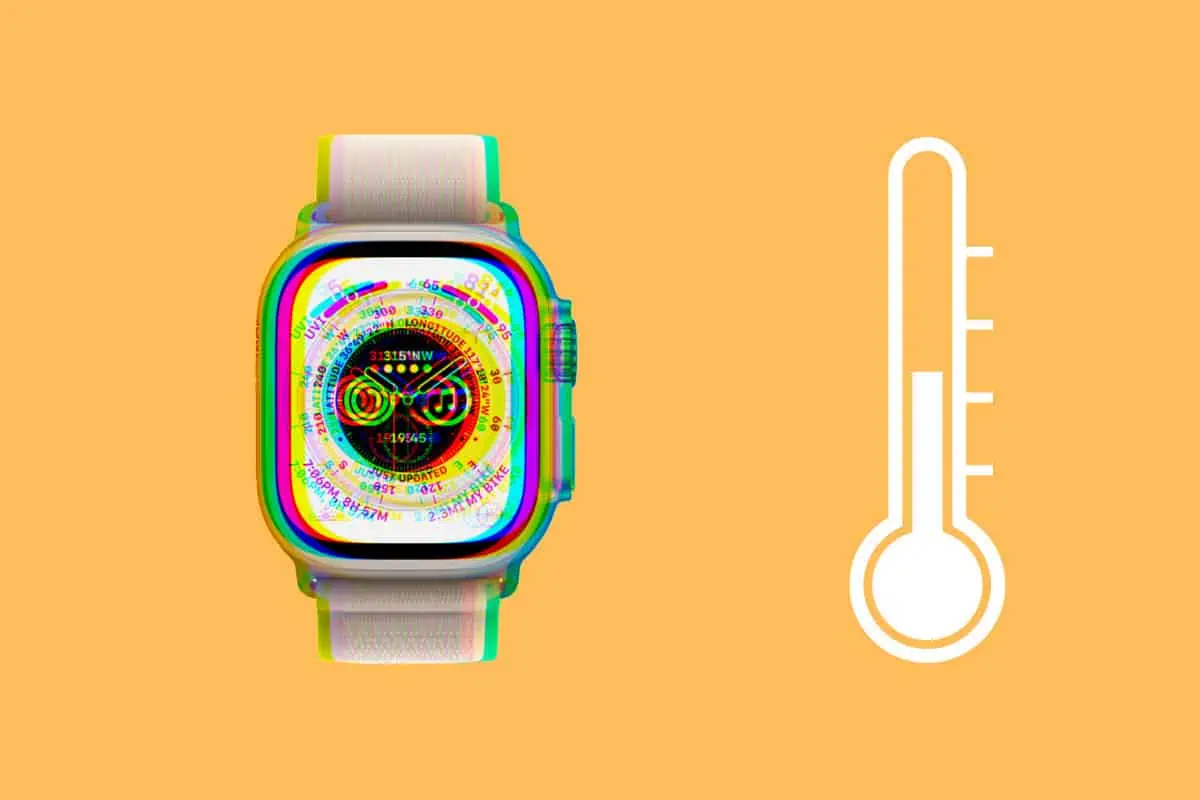 What Is The Apple Watch Ultra Temperature Sensor?
The Apple Watch Ultra and Apple Watch Series 8 have a temperature sensor built into the bottom of the watch. This sensor allows the Apple Watch Ultra and Series 8 to measure your wrist temperature while you sleep.
Apple explains that the wrist temperature reading can help with tracking women's health metrics:
"Apple Watch Ultra features innovative new temperature-sensing capabilities that enable further insights into women's health. The unique two-sensor design reduces bias from the outside environment and the body itself. Utilizing the new capabilities, users can receive retrospective ovulation estimates, which can be helpful for family planning.6 Temperature sensing also enables improved period predictions for users who menstruate.7 With iOS 16 and watchOS 9, Cycle Tracking users can now receive a notification if their logged cycle history shows a possible deviation, which can be a symptom of underlying health conditions.

Apple
What The Apple Watch Ultra Temperature Sensor Is NOT
When we hear that the Apple Watch Ultra can measure temperature, it's easy to first assume that that means the Apple Watch Ultra acts like a thermometer and can tell you when you have a fever. But Apple states that the "temperature sensing feature is not a thermometer and cannot provide wrist temperature measurements on-demand." It also warns: "The temperature sensing feature is not a medical device and is not intended for use in medical diagnosis, treatment, or for any other medical purpose."
Is There A Temperature App?
No, the Apple Watch Ultra now the Apple Watch Series 8 has a temperature app that allows you to quickly take a reading of your wrist temperature. Instead, the temperature measuring is done while you are sleeping. The readings can then be viewed in the Health app on iPhone.
How To Measure Your Wrist Temperature Using the Apple Watch: Requirements
If you want to take advantage of the wrist temperature capabilities, you'll need the following:
An Apple Watch Ultra or an Apple Watch Series 8.
Your compatible Apple Watch will need to be running watchOS 9 or later.
Sleep tracking is set up in the Sleep app on your Apple Watch.
How To Set Up The Apple Watch Sleep App
Before you can track your wrist temperature using Apple Watch Ultra of Series 8, you need to enable sleep tracking on it. Here's how:
Open the Sleep app on your Apple Watch.
Tap the Next button.
On the sleep goals screen, set your goals.
Tap Next.
Tap Enable.
Sleep tracking is now set up on Apple Watch. Now when you go to bed, make sure the Sleep focus is on (confirm this by swiping up on the Apple Watch screen to show the Control Center and check your Focus status. Activate Sleep Focus if it's not enabled.
Now just go to bed. Apple Watch Ultra and Apple Watch Series 8 will both need about 5 nights of sleep data before they can track your wrist temperature.
How To View Your Wrist Temperature on Apple Watch Ultra & Apple Watch Series 8
As long as you've set up Sleep on Apple Watch and have five nights of Sleep data, you'll be able to view your wrist temperature readings in the Health app on iPhone. Here's how:
Open the Health app on iPhone.
Tap Browse.
Tap Body Measurements.
Tap Wrist Temperature.
As the Wrist Temperature screen explains: "Wrist temperature is a measurement related to your body's temperature taken by Apple Watch while you're sleeping. Your data is shown as a change from baseline, an average of recent measurements taken during sleep. While everyone's wrist temperature baseline is different, tracking nightly changes in your wrist temperature can provide insight into your well-being."
Michael Grothaus
Apple expert and novelist, Michael Grothaus has been covering tech on KnowYourMobile for the best part of 10 years. Prior to this, he worked at Apple. And before that, he was a film journalist. Michael is a published author; his book Epiphany Jones was voted as one of the best novels about Hollywood by Entertainment Weekly. Michael is also a writer at other publications including VICE and Fast Company.