How To Customize Your iPhone Control Center (And Make It Better)
---
---
How To Customize The iPhone Control Center 
Launch the Settings app on your iPhone, iPad, or iPod touch running iOS 11 or higher.
Swipe down and tap Control Center.
On the Control Center screen, tap Customize Controls.
One the Customize screen you'll see shortcuts divided into two lists: "included" and "more controls". The "included" list refers to shortcuts currently in your Control Center and the "more controls" list refers to additional shortcuts you can add.
To remove a current shortcut, tap the red mini button and the shortcut will be sent to the "more controls" list and not show up in your Control Center any longer.
To add a new shortcut in your Control Center, under the "more controls" header, tap the green plus button next to any shortcut. This will send it to the "included" list, meaning it's been added to your Control Center.
You can also rearrange the order any "included" (aka active) shortcuts appear in Control Center by tapping and holding the grip bars to the right of the shortcut and then moving it up or down the list.
Once you are done, simply close the Settings app and your new Control Center layout will be ready to go! And do keep in mind you can always go back to Step #1 at any time to customize Control Center again in the future.
What is iPhone Control Center?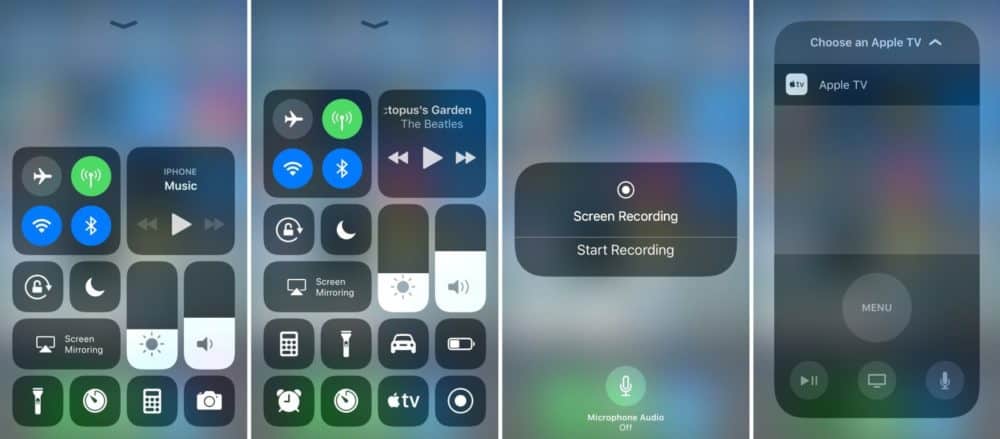 iOS 11 saw major enhancements to Control Center. If you're not familiar with it, Control Center is the drop-down sheet with shortcut buttons to things like flashlight, camera, timer, Airplane Mode, Bluetooth, AirPlay Mirroring and more.
One any iPhones older than the iPhone X you access Control Center by swiping up from the bottom of the screen. On the iPhone X, you access it by swiping down on the upper-righthand corner of the display. This applies to iPhone 11, iPhone XR, and iPhone XS series handsets.
MORE: Best iPhone Guide 2019/20 (UPDATED)
Control Center has been a useful tool in iOS for a few generations now. But with iOS 11, Apple allowed users to customize the shortcuts available in Control Center for the first time. This customization made Control Center a much more useful feature. And to start organizing yours to your exact specifications, simply follow the steps at the top of this post.
By default, you'll see Apple's chosen shortcuts in Control Center: Camera, Alarm, Low Power Mode toggle, Notes, Screen Recording, Voice Memos, Wallet, Guided Access, Apple TV Remote, Stopwatch, Flashlight, Calculator, Accessibility Shortcuts, Home, Do Not Disturb While Driving, Magnifier, Timer, and Text Size controls.
These are useful, granted. But you might want to add your own. I mean, how often do you use the flashlight anyway? Then again, if you do use the iPhone's flashlight a lot, you need to know about these iPhone flashlight tricks!
My MOST-USED iPhone Control Center Settings (And How To Add Them)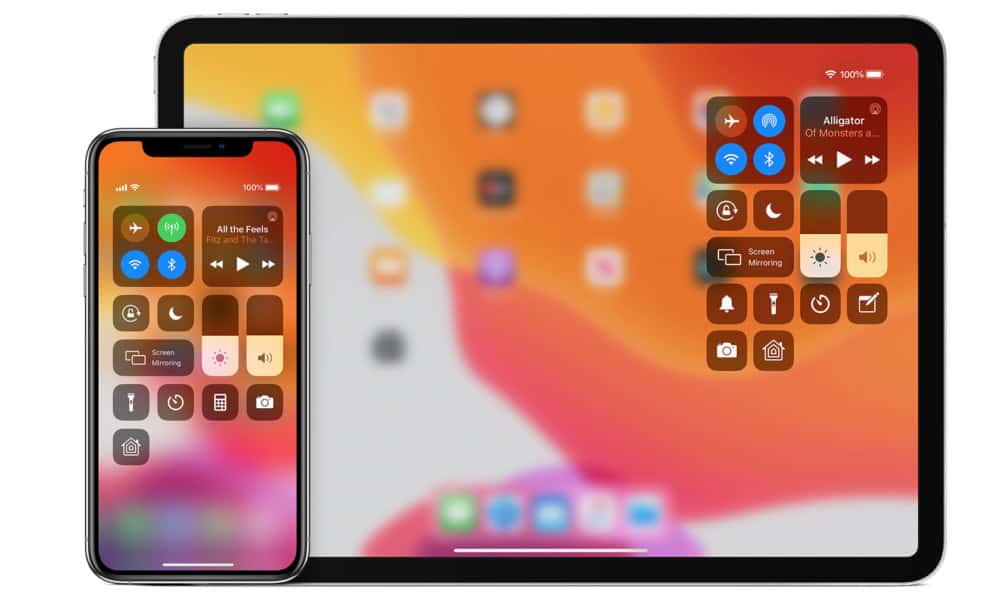 #1) Skip, Pause, or Rewind Music
Tap the Play button to play a song.
Tap the Pause button to pause a song.
Tap the Skip button to skip to the next song.
Press lightly on the Skip button to fast forward.
Tap the Rewind button to start a song over.
Press lightly on the Rewind button to rewind.
#2) Screen Mirroring on iPhone
Tap Screen Mirroring.
Tap the device you want to mirror
Tap Screen Mirroring again to disable it.
Tap Stop Mirroring to stop mirroring your iPhone or iPad screen.
#3) Apple TV Remote In iPhone Control Center
#4) Switch Into Dark Mode Using Control Center
Tap the Dark mode icon to switch to Dark Mode
Tap the Dark mode icon again to switch back to the normal, light mode
#5) Do Not Disturb While Driving
Open Control Center.
Click the car icon.
This activates Do Not Disturb while you're driving.
To turn it off, simply click the car icon again.
#6) Make Quick Notes In Control Center
Open Control Center
Click The Note Icon
The Notes App Will Open
Jot Down Your idea
Also, check out how to change the alarm sound on iPhone!
Michael Grothaus
Apple expert and novelist,
Michael Grothaus
has been covering tech on KnowYourMobile for the best part of 10 years. Prior to this, he worked at Apple. And before that, he was a film journalist. Michael is a published author; his book Epiphany Jones was voted as one of the best novels about Hollywood by
Entertainment Weekly
. Michael is also a writer at other publications including 
VICE
and 
Fast Company.