How To Create An iPhone Contact Poster: Quick Guide
---
---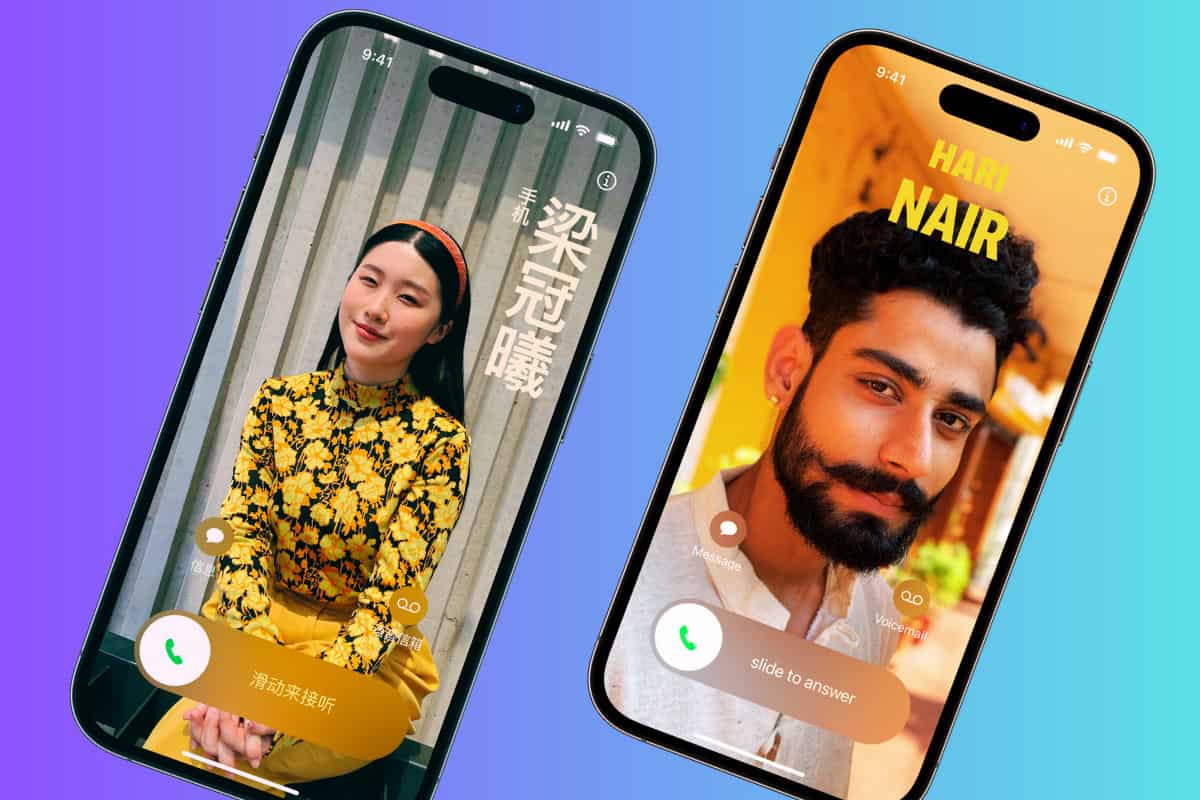 In iOS 17 and later, iPhone users can create a Contact Poster that will show on other people's iPhones whenever they call. Here's how to create an iPhone contact poster.
---
---
If you want to express yourself more you'll want to consider up setting up a Contact Poster on your iPhone. The Contact Poster is a feature introduced in iOS 17 that essentially allows you to create a visual calling card that will display on other iPhone user's screens when you call them.
Contact Poster is a cool new way to highlight your style, personality, or even your business. It is also an integral component of the new NameDrop feature in iOS 17. In this guide, we'll show you how to set up a Contact Poster for yourself as well as explore other details about the feature.
iPhone Contact Poster: How To Set Up An iPhone Contact Poster
Setting up a Contact Poster for yourself on your iPhone is pretty easy. There is only one requirement before you start: your iPhone will need to be running iOS 17 or later. The new iPhone 15 series runs iOS 17 and so do iPhones going all the way back to the iPhone XR – so even people with older iPhones can use Contact Poster.
Here's how to set up a Contact Poster on iPhone:
Open the Contacts app.
Tap on your contact card.
Tap the Contact Photo & Poster button.
On the next screen, tap Edit.
In the Contact Poster chooser, tap the + button.
Now choose whether you want to make a Contact Poster from a new photo, existing photo, Memoji, or monogram by tapping one of the options.
On the design screen that appears, tap your name. You can then change its font, color, and style.
You can also swipe across this screen to apply different filters to the poster.
After you are finished creating the Contact Poster, tap the blue Done button.
On the next screen tap the Continue button and follow the steps to set a profile photo based on your Contact Poster (this step is optional).
You've now created your first Contact Poster!
iPhone Contact Poster: What Is An iPhone Contact Poster?
The iPhone Contact Poster is a new way to express yourself in iOS 17 and later. After you've set up an iPhone Contact Poster, whenever you call someone with an iPhone, your contact poster will appear on their screen. Think of the Contact Poster as a visual form of Caller ID.
Here's how Apple describes the iPhone Contact Poster:
The Phone app is central to the iPhone experience, and it receives a big update with personalized Contact Posters, providing a new way for users to express themselves. Users can customize how they appear, bringing a completely new look to incoming calls, and choose beautiful treatments for photos or Memoji, as well as eye-catching typography and font colors. Contact Posters will also be available for third-party calling apps.

Apple
iPhone Contact Poster: Why Does It Look So Familiar?
If you follow the steps above to set up your first Contact Poster, you may get the feeling that you've seen something similar before. That's because the Contact Poster creation interface is exceptionally similar to the new Lock Screen creation interface Apple introduced in iOS 16.
Both the Contact Poster and Lock Screen allow you to express yourself by selecting what photo or Memoji to display along with customizable fonts and colors.
But whereas the Lock Screen is where you can express yourself to yourself (as only you have access to your iPhone) the Contact Poster allows you to express yourself to others when you call them because your Contact Poster will appear on their screen.
Michael Grothaus
Apple expert and novelist, Michael Grothaus has been covering tech on KnowYourMobile for the best part of 10 years. Prior to this, he worked at Apple. And before that, he was a film journalist. Michael is a published author; his book Epiphany Jones was voted as one of the best novels about Hollywood by Entertainment Weekly. Michael is also a writer at other publications including VICE and Fast Company.