Chimera Jailbreak Explained: What It Is & How It Works…
---
---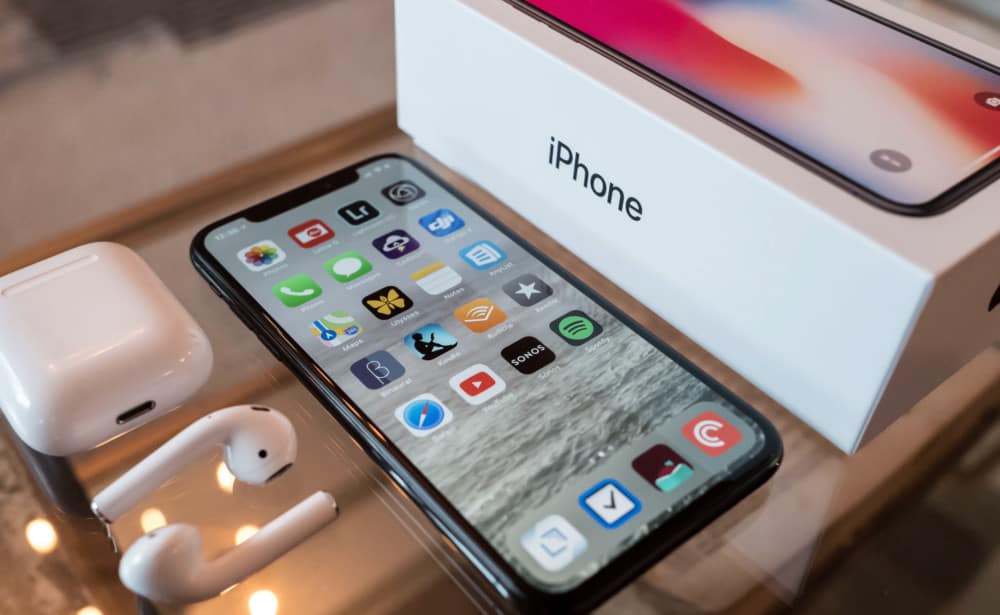 Developed by Electra, the Chimera jailbreak tool will run on all iPhones and iPads (and it works on iOS 12). But is it 100% legit? Here's everything you need to know…
---
The Chimera jailbreak is a "semi-untethered jailbreak" that was the first tool to officially jailbreak the iPhone XS, iPhone XS Max, and iPhone XR – meaning all of Apple's A12-powered iPhones. For this reason, the Chimera jailbreak was very popular when it first landed.
And unlike the also-very-popular Unc0ver jailbreak tool, Chimera is an untethered jailbreak. An untethered jailbreak means that, once your iPhone is rebooted, it will revert back to its original, non-jailbroken settings making it ideal for those that might want to sell their iPhone.
Untethered Jailbreak Explained
Essentially, when you run an untethered jailbreak like Chimera, your phone will always revert back to its official, factory settings whenever you reboot the iPhone (or iPad).
With Chimera, an application (the Electra app) is installed on the iPhone/iPad and you use this to re-jailbreak the phone post-reboot. This means you do not need a computer to jailbreak the phone once the jailbreak is done once. You just open the app, run the software, and your iPhone is jailbroken.
What Version of iOS Does Chimera Work On?
Currently, the Chimera jailbreak will work on iOS 12 (from iOS 12 to iOS 12.2) for all A12 era iPhones (so the iPhone XS series and the iPhone XR), although there was a new version released which supports iOS 12.4 but it ONLY works on iPhones that run on A8 and A11 iPhones and iPads.
iPhones That Support Chimera
iPhone XS
iPhone XS Max
iPhone XR
iPhone X
iPhone 8 Plus
iPhone 8
iPhone 7 Plus
iPhone 7
iPhone 6s Plus
iPhone 6s
iPhone 6 Plus
iPhone 6
iPhone SE
iPhone 5s
Does Chimera Support iOS 13
As of right now, there is now Chimera jailbreak for iOS 13, although an update has been tested by Electra – you can find out more about the potential launch of Chimera for iOS 13 here.
If you need a jailbreak tool for iOS 13, you'll need to check out these Chimera alternatives: Unc0ver and Checkra1n – both of these jailbreak tools feature support for A12 and A13 Bionic chipsets and Apple's iOS 13.
However, neither Unc0ver nor Checkra1n work properly for iPad; only certain models are supported (the iPad mini/2/3 and the iPad Air). Chimera is working on a jailbreak for iPads running iOS 13, though there are no concrete details on when it will be available.
How To Download Chimera Jailbreak
If you want to download Chimera, you can do so here – this is Electra's official download page.
Before you install Chimera, you need to make sure your iPhone has NO iOS 12 OTA files saved on it – you can delete these from Settings > Storage. Make sure you check and do this first, as Chimera won't work with them installed on your iPhone.
Guide To Installing Chimera Jailbreak
Step One – Back Up Your iPhone: Before you do anything, back up your iPhone. You can do this via iCloud or your PC. But make sure you do; you do not want to lose any of your data or files, so always make sure you back up all your important data before installing Chimera.
Step Two – Download Chimera: Go to Ignition.fun and search for Chimera. Once you've found the application, download the application onto your iPhone and/or iPad. It's a big download, though, so if your internet is slow it can take a while – it's best to do it over WiFi.
Step Three – The Trust Certificate: Go to Settings > General > Device Management and ensure that you allow the developer name to run on your iPhone. Once you've done this, you're pretty much done. All you have to do now is install Chimera.
Step Four – Install Chimera: Locate the Chimera iPhone app on your homescreen. Open it and tap the jailbreak button. The app will run and jailbreak your iPhone. During this process, your iPhone will respring, and you will also notice that the Sileo app on your iPhone's home screen.
If the Chimera app doesn't work the first time, retry it – some users have reported that it can take a few attempts to get it working.
Richard Goodwin
Richard Goodwin has been working as a tech journalist for over 10 years. He has written for Den of Geek, Fortean Times, IT PRO, PC Pro, ALPHR, and many other technology sites. He is the editor and owner of KnowYourMobile.