How To Buy Bitcoin With PayPal – The #1 Easiest Method For Beginners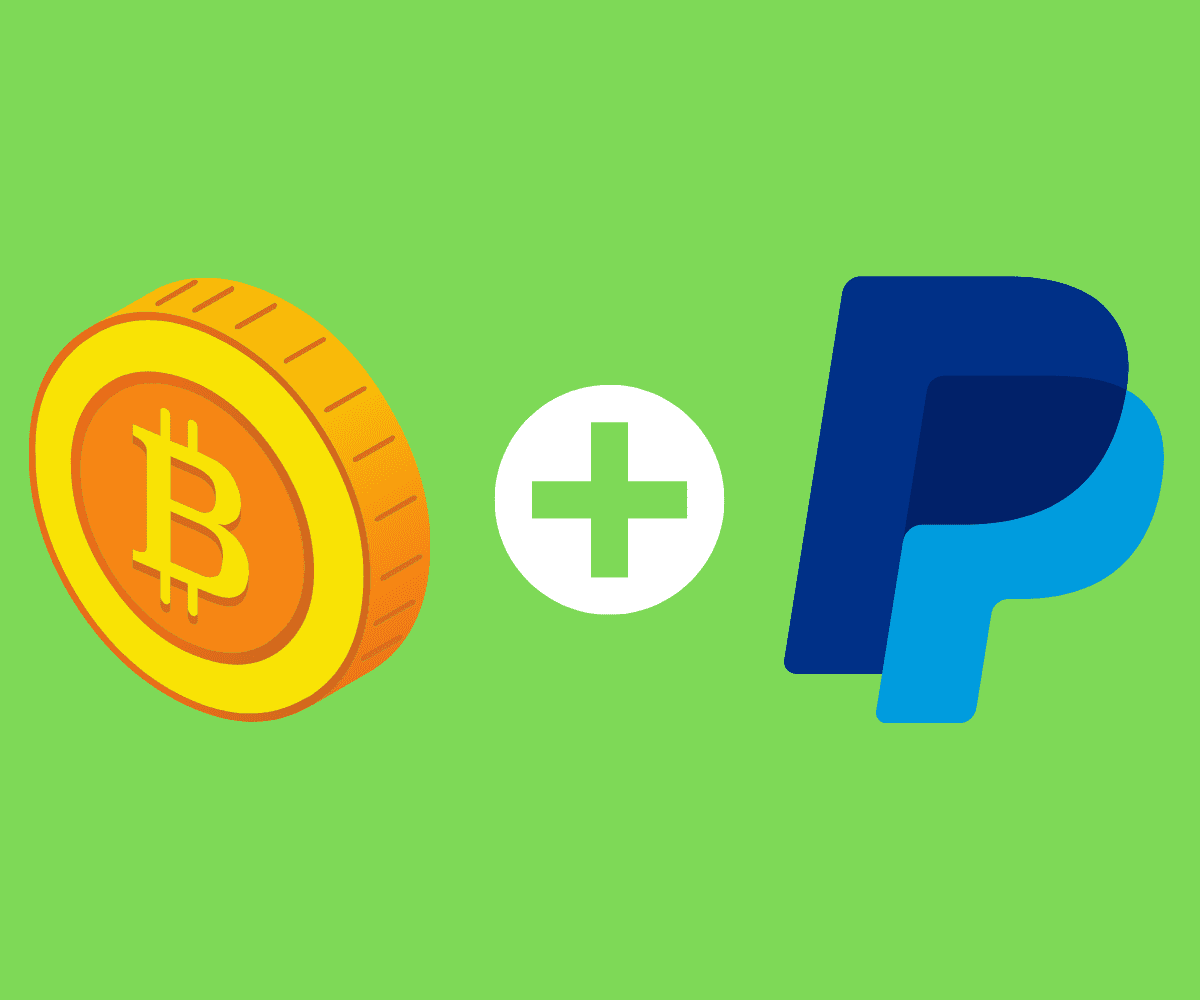 Buying Bitcoin used to be an extremely convoluted process. Nowadays, it is a lot simpler. All you need is a PayPal account and you're good to go…
---
Back when Bitcoin first arrived on the scene, things were quite a bit different. Buying Bitcoin wasn't an easy process. Early adopters bought and sold Bitcoin using a variety of exchanges, none of which were what you'd describe as kosher, but things quickly changed once Bitcoin became better understood.
You now have a range of Bitcoin wallets, even Bitcoin wallets for iPhone, as well as Bitcoin exchanges – like Coinbase and Binance – where you can buy and sell Bitcoin, as well as a range of other cryptocurrencies like Ethereum and Ether. But, again, these exchanges, to the uninitiated, can prove to be a little confusing.
If you just want to buy Bitcoin at your own pace, in small amounts, and just hold it in a safe and secure place, PayPal is just what the doctored ordered. Buying Bitcoin via PayPal is not only stupidly simple but all your transactions, as well as your account, are protected by PayPal's market-leading security and privacy protocols.
So whether you're buying $10 worth of Bitcoin or $1000 worth of Bitcoin, you can be sure that your money – and your Bitcoin – is safe and secure inside one of the world's leading digital payments platforms. And if you don't have a PayPal account, all you need to get one setup is an email address and, if you want to buy Bitcoin, a debit or credit card.
Buy Bitcoin With PayPal
It did take quite some time for PayPal to come around to crypto, longer than most expected actually, but as of 2020, PayPal now supports Bitcoin and a bunch of other alt-coins, making it the ideal place for Bitcoin newbies to start their journey.
Follow the steps below to start buying Bitcoin inside PayPal:
Open PayPal > Go To Dashboard > Select Crypto
Select The Crypto You Want To Buy (Bitcoin, For Instance)
Click The BUY Button > Enter The Amount You Want To Buy > Tap Confirm
PayPal Will Now Ask Your To Verify Your Identity
Once You've Verified Your Identity, Your Bitcoin Purchase Will Be Complete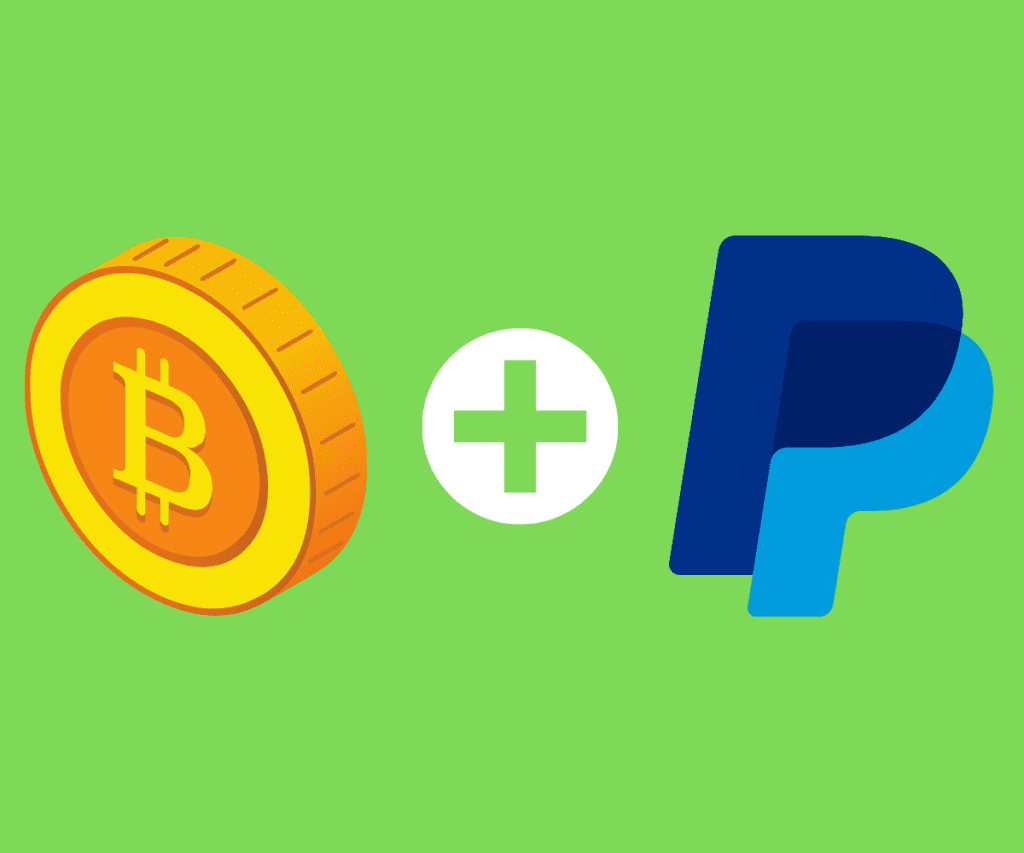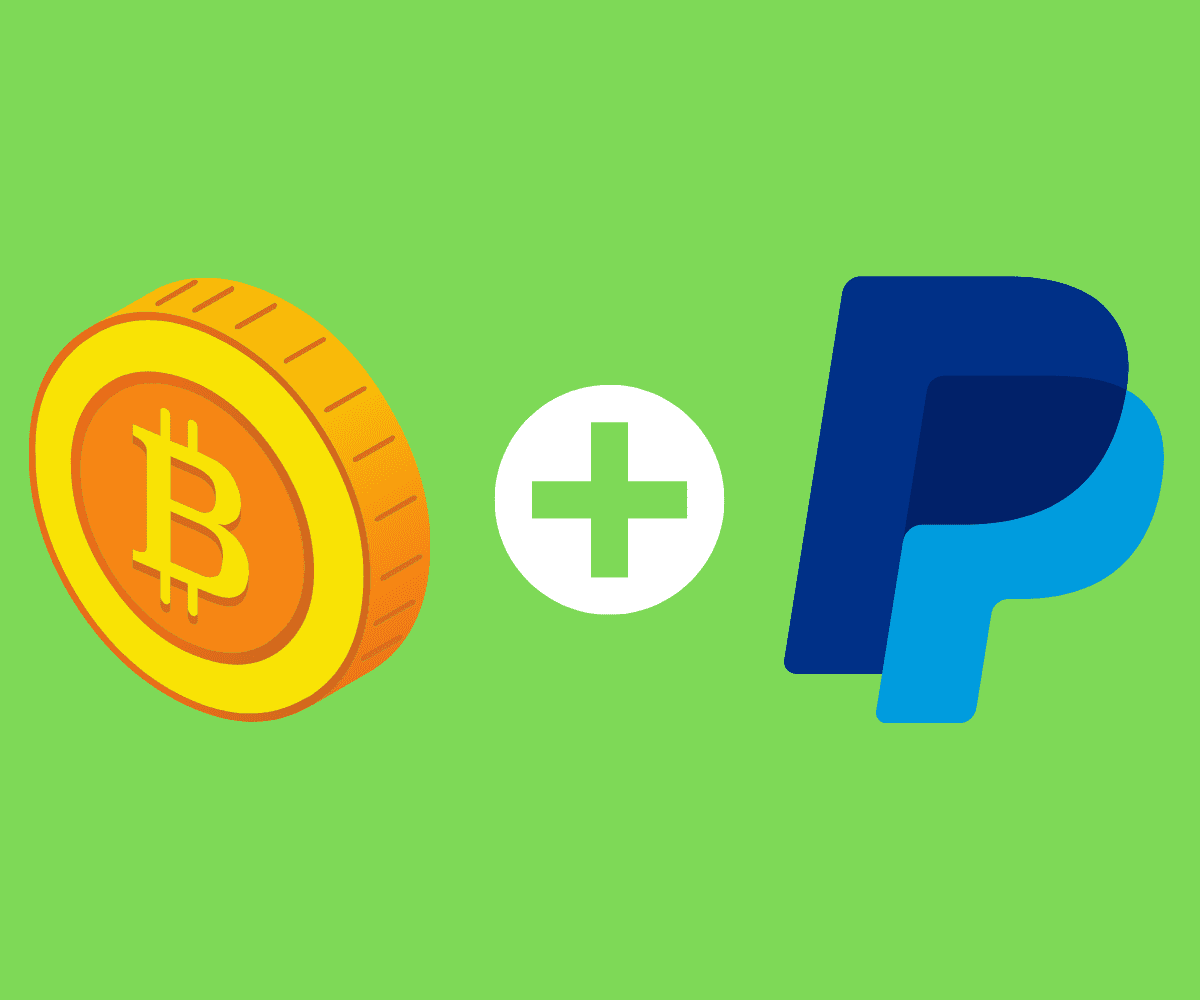 Simple, right? You now own some Bitcoin. As always with things pertaining to cryptocurrencies, you have to keep in mind that things get VERY volatile – prices go up and down at the drop of a hat. For this reason, before you buy ANY crypto, you'll want to follow the market for a few weeks and wait for the price to drop down to a respectable level.
When the price of Bitcoin, for instance, dips fairly low, this is a good time to buy some. You don't want to buy high because it will cost you more money than if you bought at a lower price – this is investing 101. If you've never bought Bitcoin before, start slow and steady: get $100 or even $50's worth of Bitcoin, or whatever you can afford.
Or, as Elon Musk says: "Cryptocurrency is promising, but please invest with caution". What does caution mean? Simple: don't invest anything you couldn't afford to lose. This is why small, incremental purchases of Bitcoin are better than dropping thousands at once, especially if you're just a casual investor.
I'm not an expert at all, but I've bought, sold, and held plenty of Bitcoin over the years. I like to think of it as just another method for extracting value out of our now effectively valueless, fiat currency. Did you know the dollar has lost 95% of its value since 1945? This is why I invest, buy gold, and hold Bitcoin. It's the antidote to valueless fiat currency.
What About Fees?
Does PayPal charge fees for buying and selling Bitcoin? PayPal is in the business of making money, so of course it charges fees for transactions made within its platform. PayPal will give you a breakdown of the exchange rate for all of its supported cryptos before you buy. And while PayPal doesn't charge a fee to hold cryptos like Bitcoin, it does charge a fee when you sell them.
PayPal's Bitcoin Fees
| Purchase or sale amount | Fee |
| --- | --- |
| 1.00 – GBP24.99 | GBP0.50 |
| 25.00 – GBP100.00 | 2.3% |
| 100.01 – GBP200.00 | 2% |
| 200.01 – GBP1,000.00 | 1.8% |
| GBP1,000.01 + | 1.5% |
PayPal Bitcoin Fees
---
As you can see, buying Bitcoin via PayPal is perhaps the easiest route to owning some crypto for the layman. If you're not comfortable using exchange platforms like Coinbase or Binance, PayPal is a great option for anyone that wants to dip their toes in ever-changing crypto markets.
My advice? If you want to learn more about Bitcoin and how cryptocurrency works in general, educate yourself. There's a variety of books readily available on the subject. My personal favorite would be this one – it is designed for absolute beginners. Or, if you're more of a visual learner, you can take this online course that covers literally everything you need to know about Bitcoin.