The #1 Best SONOS Speakers For Each Room In Your Home
---
---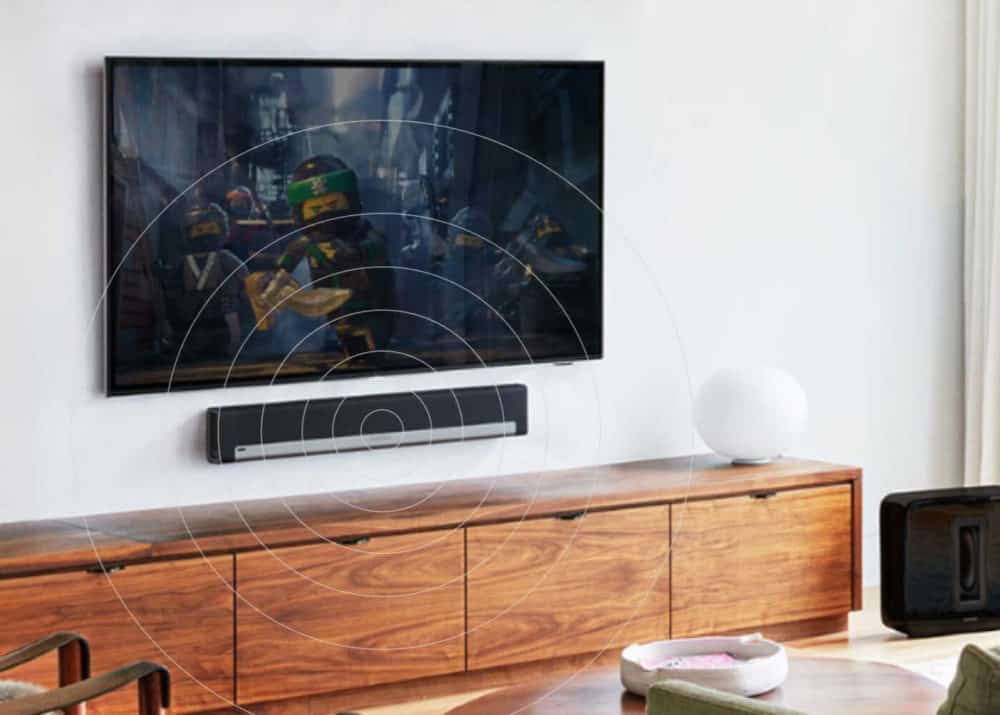 Music lover? Hate wires? Then you need a SONOS system installed around your home. And right now these are the best SONOS speakers for each room in your house…
---
Best SONOS Speaker – Our #1 Picks For 2019
SPEAKER
RATING
ROOM
BEST DEALS
SONOS ONE
100%

Kitchen
Bathroom
Home Office 
Study 
Small Office Space

[maxbutton id="28"] 

SONOS Playbar
100%

[maxbutton id="31"]

SONOS Beam
90%

Living Room 
Home Office 
Study

[maxbutton id="32"] 

SONOS Sub
100%

Living Room
Kitchen 
Study

[maxbutton id="30"]

SONOS Play:5
100%

Outdoor Use
Living Room 
Large Office Space
Warehouses

[maxbutton id="33"] 
Finding The Right SONOS Speaker For Your Home
SONOS makes a range of speakers. Some are large and powerful, others are smaller and take up less room. For this reason, you need to consider a few things before you pull the trigger on one. How big is the room? What will you be using it for? What's your budget?
Below, we'll discuss the best SONOS speaker solution for each and every room in your home. This way, you'll know exactly which SONOS speaker is most appropriate for your home office and your kitchen, as well as your living room and bedroom.
Best SONOS Speaker For Kitchen
Unless you live in a mega-mansion, the #1 SONOS speaker option for your home's kitchen is undoubtedly the SONOS One. It's small enough to fit anywhere, delivers truly excellent sound quality, and it features both Amazon Alexa and Google Home for voice commands, though you can only pick one to use full time on it.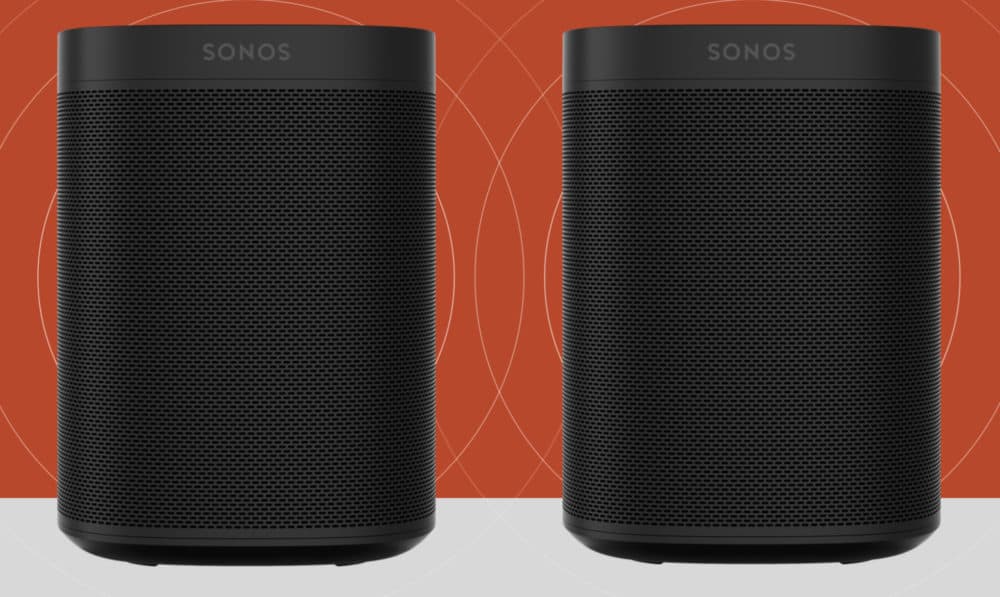 Pin
[maxbutton id="27″ url="https://fave.co/2MGiZ2B" ]
I have the older version of the SONOS ONE in my kitchen, the PLAY:One, and it's been delivering beautifully crisp audio for many years now. For parties or just when you're cooking food, the smallest SONOS speaker in its range, now the SONOS One, is more than ideal for your kitchen. Add in Google Assistant and Alexa support and you're looking at one of the best smart speakers on the planet right now.
---
Best SONOS Speaker For Living Room – (SONOS 5.1 Bundle)
For the living room, you have multiple options and what's best for you depends largely on what you're after.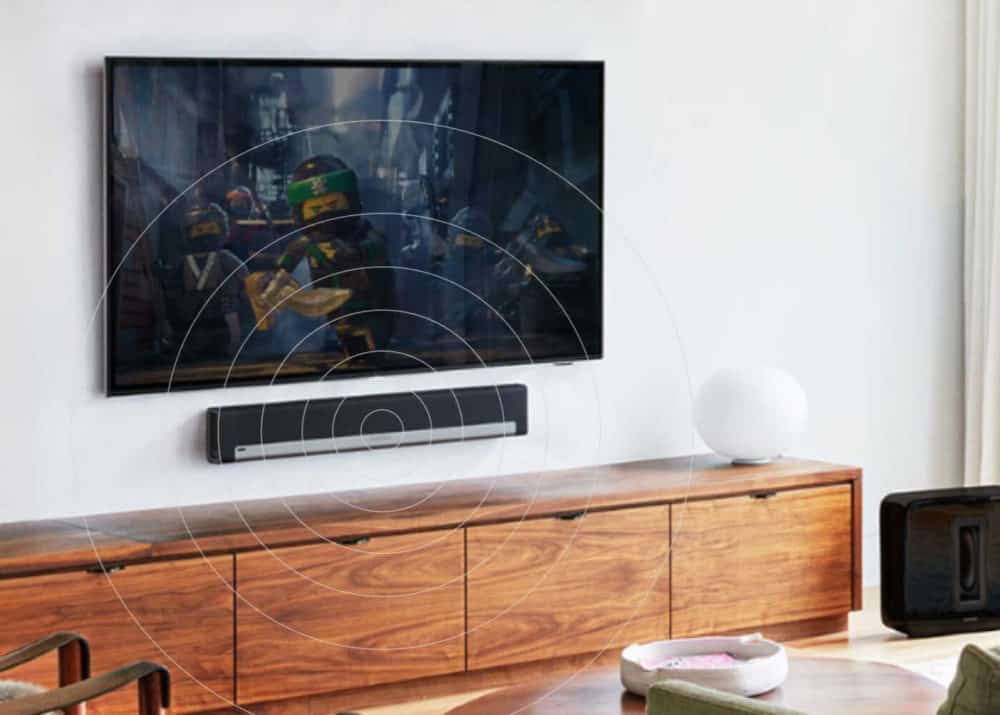 Pin
[maxbutton id="27″ url="https://amzn.to/2KiudZp" ]
For this reason, we've broken this section down into three parts:
The above options, while all slightly different, will boost your viewing experiences dramatically, adding in way more performance than you get from just your TV's speakers.
---
Best SONOS Speaker For Home Office – (Sonos ONE)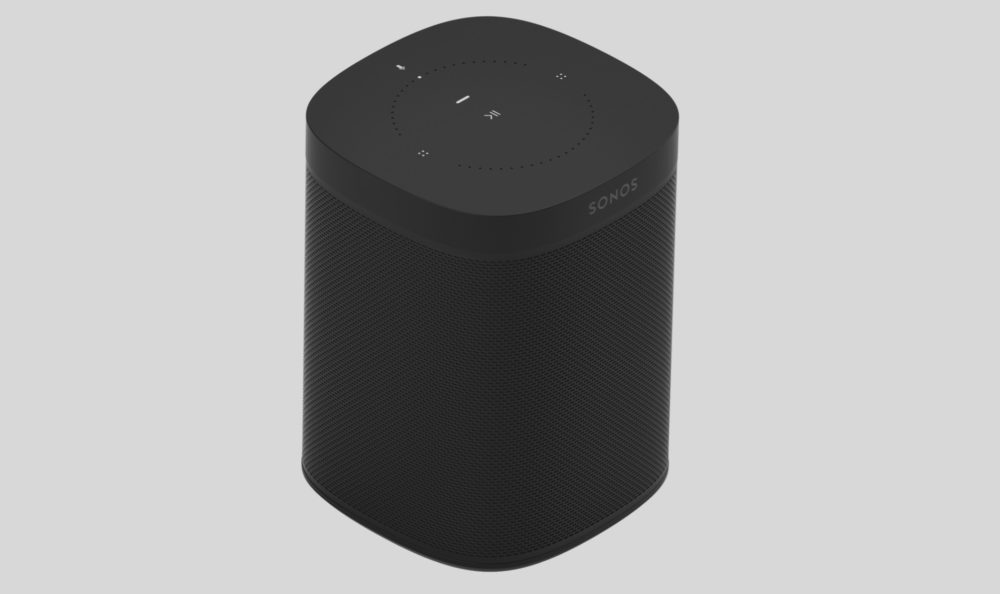 Pin
[maxbutton id="27″ url="https://fave.co/2MGiZ2B" ]
Most home offices, if they're anything like mine, anyway, are small and compact. You don't have a ton of room, so you don't need loads of power when it comes to your speaker system. For this reason, like the kitchen, I'd personally go with the SONOS One for your home office. It's compact, it has support for Alexa and Google Assistant, and it produces crisp, detailed audio that will be more than perfect for 99.9% of home offices.
---
Best SONOS Speaker For Gaming (Sonos BEAM or PlayBar) 

Pin
[maxbutton id="27″ url="https://fave.co/2YqzLK9″ ]
From an audio-perspective, gaming is very similar to film. You want plenty of high-end, middle, and low-end bass rumble. For this reason, for the ultimate SONOS speaker setup for gaming, you're going to want to go with the SONOS Playbar and the SONOS Sub.
For added detail, you could always introduce another SONOS One into the mix. Maybe hide it in the corner for a more surround-sound-style gaming experience. Most will be fine with just the SONOS Playbar and the SONOS Sub.
Wanna do it cheaper? Go with the SONOS Beam – it's $300 cheaper than the Playbar, though it does lack a lot of its performance. Still, for smaller living rooms, the SONOS Beam is ideal.
---
Best SONOS Speaker For Bedroom
Again, bedrooms are kinda small compared to most rooms in your home, so, once again, the SONOS One would be ideal for use inside your bedroom. I have one in mine and it's been working great for the past 18 months, acting as my go-to speaker for all bedroom activities as well as my alarm, thanks to its Google Assistant support.
---
Best SONOS Speaker For Office Space – (SONOS Play:5)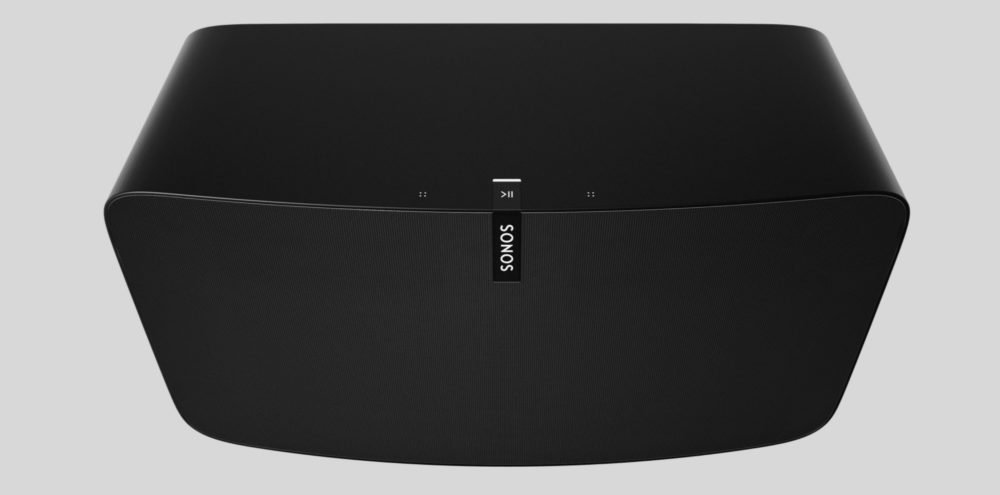 Pin
[maxbutton id="27″ url="https://fave.co/2YsOLXR" ]
Work in an office? Looking to update its speaker system? SONOS is the answer. Why? Because they sound great, they're easy to set-up, and everybody can connect to it via the application, providing they're connected to the same WiFi network which, if they're at work, is probably the case.
Obviously, the best SONOS option for an office will depend on its size. For smaller units, the SONOS One will suffice. But if you're in a larger office, say, an entire floor or a warehouse, you'll need something with a little more punch. And for that, you're best off going with the Sonos Play:5.
The Sonos Play:5 has three tweeters, three mid-woofers, and a phased speaker array, and when you combine all of these together you're looking at one of the most potent wireless speakers ever created. The Play:5 will easily fill an entire warehouse with sound, a sound that is full and rich, so if you have a bigger office, the Play:5 is the one to go for!
---
Why Go With SONOS (The #1 Benefits)
>>>Click here to review the best SONOS Speaker table at the top of this post
Richard Goodwin
Richard Goodwin has been working as a tech journalist for over 10 years. He is the editor and owner of KnowYourMobile.