10 Amazing Amazon Prime Video Tips & Tricks (#4 ROCKS!)
---
---
There's no doubt that the king of streaming video is Netflix. But the company has had serious competition from Amazon and its Prime Video service in recent years. Matter of fact, depending on your location Prime Video might actually have better content than Netflix. As streaming video becomes even more mainstream, the two companies are locked in an epic battle for your living room.
But Amazon might have the upper hand in the long run–for a few reasons. The first is that Amazon Prime Video is included for free for anyone who subscribes to Amazon Prime–which tens of millions do. If you're already getting a free streaming video service, why splash the cash for another?
The second reason Prime Video has an edge is Amazon has tricked out the service with a ton of features and hidden settings that Netflix doesn't offer. Our favorite is the X-Ray feature (#4 below), but be sure to check them all out!
GET FREE AMAZON PRIME VIDEO TRIAL...
#1) Build Up Your Watchlist
Believe it or not, many people don't know you can create a watchlist on Prime. A watchlist allows you to save movies and TV shows to a queue so you can quickly find later what you want to watch.
Watchlists on Prime are actually more of a necessity than they are on Netflix because Amazon doesn't have as many niche categories (like 'coming-of-age animal tales') as Netflix has. To add an item to your watchlist, just select it and then click the 'Add to Watchlist' button. You can add individual movies and TV shows or entire seasons.
#2) Download Videos To Watch On The Go
This has always been one of the biggest benefits of Prime. Amazon allows you to download its content to your devices so you can watch them on the go even without an internet connection. Netflix has recently started allowing the same offline viewing, but Amazon got there first. To download a video to watch on the go, open up the Prime Video app on your device, and find the content you want to watch offline and tap the download button.
MORE: 12 Crazy-Useful Audible Tips & Tricks You Need In Your Life
#3) Set Parental Controls
An important feature for parents, Amazon allows you to restrict the content it offers that your children can watch. To do this, log in to your Amazon Prime Video account in a browser and go into its settings to create a special five-digit PIN, which users will need to enter before they can view video content that has a rating limit that you can set.
#4) Learn More About What You're Watching With X-Ray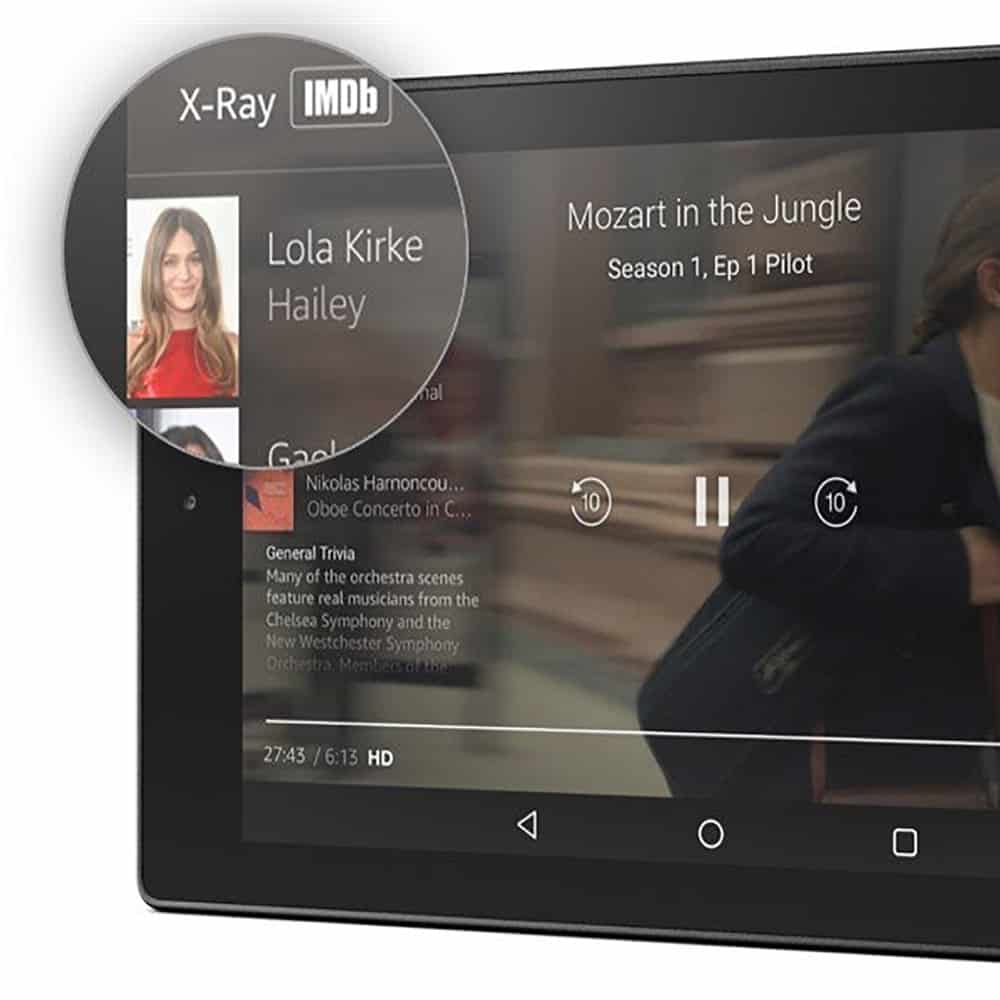 Amazon owns the most popular film site on the web: IMDB. The company has found a way to leverage the film information the site contains to offer extra content on Prime Video. Amazon calls this feature 'X-Ray' and it allows viewers to see information about the film, actor, or director of the content they are watching.
X-Ray content appears on screen with the Prime Video and delivers facts and info that enrich a viewer's knowledge of the video. X-Ray can be accessed in various Prime Video apps depending on the platform.
MORE: Is Disney+ 100% Worth It? Let's Investigate (PROS & CONS)…
#5) Customize How Subtitles Look
Even if you aren't hard of hearing, subtitles can still be useful. Not many people know this, but Prime Video allows you to customize the way subtitles look. Simply go to your Prime Video settings page on the web to customize their look.
#6) Disable Autoplay
Autoplay is a feature of Prime that automatically plays the next episode in a series or the next movie from your watchlist after the previous one has finished. It's handy when you are binge watching a show, but can also be bothersome if you've left the house with the show playing.
By the time you get back, Amazon could think you've binge-watched more episodes that you've actually seen and make them as 'watched' in your account. To turn off Autoplay go to Video Settings > Player Preferences.
MORE: 7 Hidden Amazon Echo Tips & Tricks (#6 Is CRAZY!)
#7) Add Additional On-Demand Services To Prime Video
Prime Video gives you access to Amazon's catalog of film and TV shows, but the service also allows you to add on third-party streaming services to your Prime membership so you can watch all your content via the Prime Video app. Third-party services include ones like Showtime, Starz, and Comedy Central Stand-up.
#8) Share Your Prime Video Membership With Others
Amazon lets you share your Prime membership with other family members–including your Prime Video subscription. to share it, you'll need to set up Amazon Households under your Amazon account first. Best of all, you can add people as adults, teens, or children, which will affect what movies and other content they are restricted to (if any).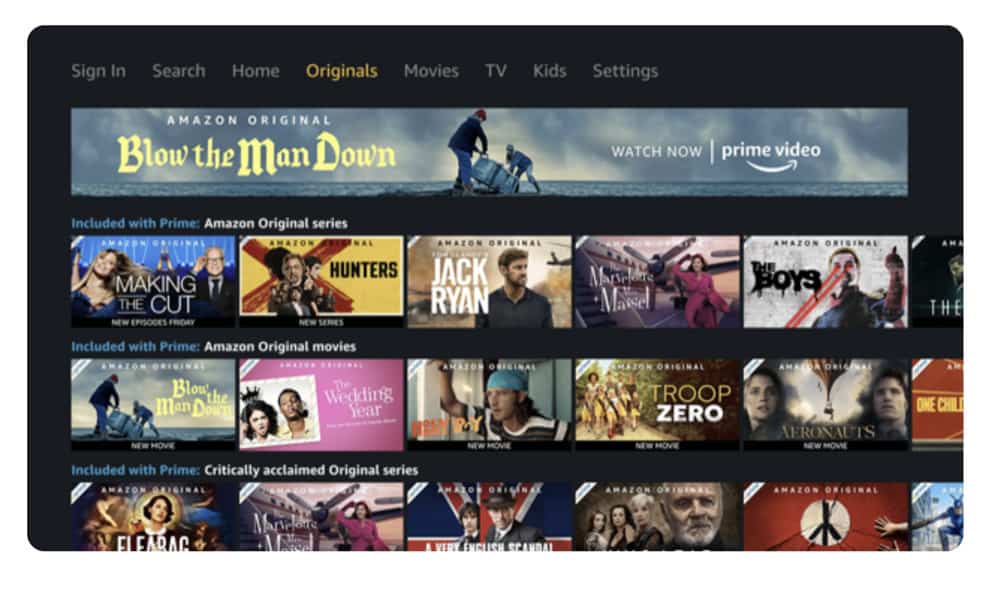 #9) Edit Your Watch History
You may want to edit your Amazon Prime Video watch history if you don't want others to see what you've viewed or if you want to make sure something you watched won't reflect in Amazon's recommendations anymore. Go to Settings > Watch History > View Watch History to see everything you've watched. To remove an entry, click "Hide This." Or check the box next to the content labeled "I prefer not to use this for recommendations."
#10) Don't Forget The Other Apps
Many people watch Amazon Prime Video in their browser on via their smartphone app. However, Amazon makes Prime Video apps for a number of smart TVs and set-top boxes, so make sure you download the dedicated app for those. Their Apple TV app is particularly nice.
GET FREE AMAZON PRIME VIDEO TRIAL...
And be sure to check out How To Delete Your Amazon Prime Video Viewing History! And check out How Much Does Amazon Prime Cost & Is It Worth It?
Michael Grothaus
Apple expert and novelist,
Michael Grothaus
has been covering tech on KnowYourMobile for the best part of 10 years. Prior to this, he worked at Apple. And before that, he was a film journalist. Michael is a published author; his book Epiphany Jones was voted as one of the best novels about Hollywood by
Entertainment Weekly
. Michael is also a writer at other publications including 
VICE
and 
Fast Company.