11 Tips That'll Help Improve Your iPhone's Battery Life
---
---
If you're using a smaller iPhone, chances are the battery life isn't great. Use these simple tips and tricks to improve your iPhone's battery life…
Top 11 iPhone Battery Tips – How To Get More From Your iPhone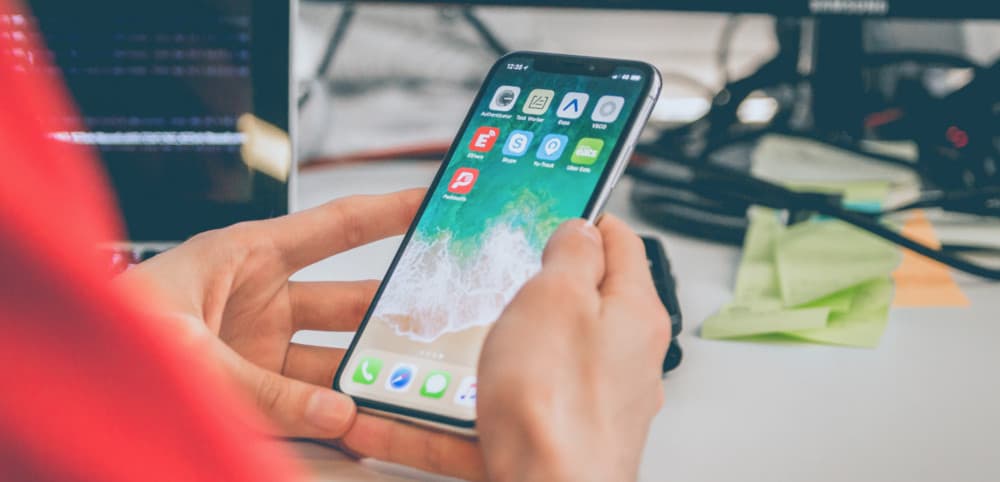 Need A New iPhone? Make Sure You Check Out Our Best iPhone 2019/20 Guide First…
1. Get An iPhone Battery Case – It'll Double Your Battery Life!
If you're using an older, smaller iPhone – the iPhone 6, iPhone 7, or iPhone 8 – battery life will almost certainly be an issue. However, you can get around this by using an iPhone battery case that will not only protect your iPhone from bumps and scuffs but also double (and in some cases, triple) your iPhone's battery life.
These iPhone battery cases aren't expensive, either. You can pick them up via Amazon for anywhere between $20 to $40, depending on the brand and the size of the battery. If you don't want to compromise the performance of your iPhone by switching off features and settings, an iPhone battery case is 100% the way forward. I've included a few of my favorites below…
2. Store and use the iPhone at room temperature
Direct sunshine or putting the iPhone in the glove compartment of a warm car will cause your iPhone's battery life to drop sharply. The iPhone functions well between 0 degrees centigrade and 35 degrees centigrade (32-95° F).
You should store your iPhone in conditions between -20° C and 45° C (-4° F to 113° F).
The ideal battery life environment for both usage and storage is room temperature: 22° C (72° F).
3. Change Mail auto checking from every 15 minutes to every hour
Go to Settings
Click on Mail
Click on Auto-check and increase the interval or turn it off altogether
4. Turn Off iPhone Location Services
Location services are great, but they do gobble up your battery life – especially if you have them running on ALL of your applications. Switching off location services on iPhone not only saves you precious battery life, but it also stops applications tracking your whereabouts (something that is used for ad targeting).
You can, of course, keep location services on some apps, just don't have it switched on for everything. This way you get the best of both worlds: location-specific data when you need it and extra battery life by limiting how many of your apps can use it.
Go to Settings > Privacy > Location Services

You can toggle location services off completely

Or, if you'd prefer set up custom access for each application
5. Disable Siri 
Do you actually use Siri? If not, then switch her off. Why? It'll save you a ton of battery life – especially on older iPhone models. Siri is always listening, you see, and that requires CPU power and CPU power requires battery life. The fewer requests you're making of the CPU, the better the battery life, so if you don't need or use Siri, switch it off completely.
Tap on Settings.

Tap on Siri & Search.

Toggle off Listen for "Hey Siri", Press Side Button For Siri, and Allow Siri When Locked.

Tap on Turn Off Siri on the popup.
6. Reduce the display's brightness
Go to Settings
Click on Brightness
Drag the slider to the left to dim the display's brightness
7. Enable the display's Auto-Brightness
Alternatively, you could enable Auto-Brightness so the iPhone's display is automatically adjusted to match the current lighting conditions:
Go to Settings
Click on Brightness
Set Auto-Brightness to On
8. Lock the iPhone
It may sound obvious but locking the iPhone as soon as you've finished using it will turn off the display immediately and ensure that it won't be making persistent calls while it's in your pocket. Simply click on the Sleep/Wake button on the upper right hand of the iPhone.
9. Enable Auto-Lock
Better still, if you can get into the habit of locking your iPhone yourself simply turn on the Auto-Lock feature:
Go to Settings
Click on General
Click on Auto-Lock
Select a duration before the Auto-Lock kicks in, eg 1 minute or less
10. Turn off keyboard clicks
If you regularly use the iPhone's touch keyboard then the constant need to generate audio keyboard clicks can add to the iPhone's power consumption. To turn off keyboard clicks:
Go to Settings
Click on Sounds
Turn Keyboard clicks to Off
11. Turn off the music equalizer (EQ)
The iPhone's audio equalizer may add some oomph to the songs but it also delivers a powerful blow to the handset's battery life because of the constant processing it requires. To turn off the EQ:
Go to Settings
Click on iPod
Select EQ and click on Flat
Richard Goodwin
Richard Goodwin has been working as a tech journalist for over 10 years. He is the editor and owner of KnowYourMobile.