SNES Classic BACK IN STOCK at Amazon (Prime Shipping Inc.)
---
---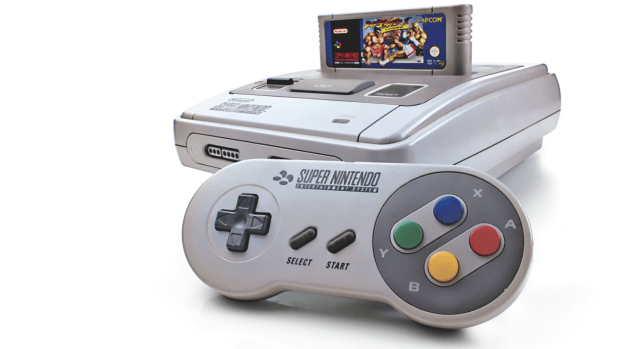 Nintendo's NES and SNES consoles have been more or less impossible to get hold of ever since they first arrived. However, Amazon has now got new stock of the SNES Classic, so if you're after some nostalgic gaming, you're in luck.
Prices are still somewhat inflated, given how much the SNES Classic retailed for when it first arrived, but this is always going to happen when demand is so high – it's basic economic theory, sadly.
Make no mistake: these units WILL sell out too, so if you're after one it's best to pull the trigger now, rather than waiting for the next batch, as that could take another six months.
"Due to incredible demand for the upcoming Super Nintendo Entertainment System: Super NES Classic Edition system, Nintendo plans to ship the retro-inspired product into 2018. Originally, shipments were announced to cease at the end of this calendar year," said Nintendo in a statement to the press.
It added: "In addition, more units of Super NES Classic Edition will ship on its Sept. 29 launch day in the U.S. than were shipped of NES Classic Edition all last year, with subsequent shipments arriving in stores regularly. Fans have shown their unbridled enthusiasm for these Classic Edition systems, so Nintendo is working to put many more of them on store shelves."
Here's what you get with the SNES Classic:
The Super NES Classic Edition system has the original look and feel of the '90s home console, only smaller. Plus, this one comes fully loaded with 21 games!

Get your hands on some of the best 2-player games of the era, including Super Mario Kart and Street Fighter II Turbo: Hyper Fighting.

The Super NES Classic Edition is compatible with the Classic Controller and Classic Controller Pro accessories. Just plug it in and play

From your first ride on Yoshi to the final heart-pounding escape from Planet Zebes, the Super Nintendo Entertainment System is pure 16-bit retro gaming perfection.
The NES Classic is still MIA in most places, though there are plenty of third-party sellers up-selling them on eBay and Craigslist for INSANE prices.
Check out all the latest SNES Classic deals over at Amazon right now. And if you want it next day, make sure you go Prime!
Richard Goodwin
Richard Goodwin has been working as a tech journalist for over 10 years. He has written for Den of Geek, Fortean Times, IT PRO, PC Pro, ALPHR, and many other technology sites. He is the editor and owner of KnowYourMobile.