Apple HomePOD WILL NOT Support Spotify Natively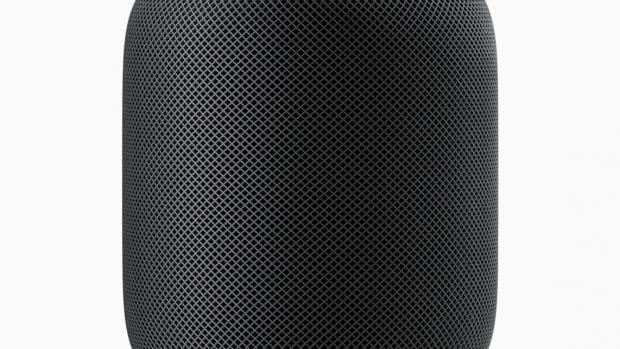 Apple's HomePod speaker goes on sale on February 9, and while the company has kept much of the details about the device secret, we now know what music services it will support at launch.
Unsurprisingly, Apple's HomePod will be a distinctly "Apple" affair, meaning it will ONLY natively support Apple services. Here's a list of all the music options the HomePod will support natively:
AirPlay other content to HomePod from iPhone, iPad, iPod touch, Apple TV, and Mac
If you want to use something like Spotify, you will have to use AirPlay from your phone. At least, that's what I am hoping – rumours suggest HomePod might not function like a traditional wireless speaker in this respect. And that could suck.
Here's what Phil Schiller said about HomePod in a recent interview with Sound&Vision:
"We think we can create a new kind of music experience in the home that sounds incredible and is fun to interact with. That's what's driving us with HomePod. And it can also be the hub for your smart home. Voice technologies like Siri are also gaining in popularity with Siri responding to over 2 billion requests each week. This helps us understand how people actually interact with their devices, what they ask, and helps us create a product for the home that makes sense."
Yeah, yeah… but not supporting one of the biggest music providers on the planet natively is potentially not a good idea. I use Spotify for ALL my music, and so do millions of other people, and this fact alone would likely sway me away from buying a HomePod.
Why would you? When you could grab a SONOS for the same money…
For £349, you'd want the HomePod to play whatever the hell you asked for, using all available music services. But, no, Apple's turning the speaker into an Apple-ONLY affair, leaving Spotify users out in the cold.
And check out Does HomePod mini Need To Be Plugged In?
Also, check out Does HomePod mini Require An iPhone?
And be sure to take a look at Can HomePod mini Play Radio?