UAG iPad Pro Scout Case Review – Military Protection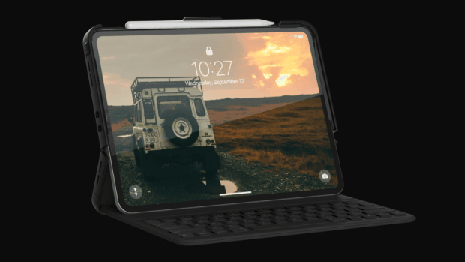 A must for any self-respecting iPad owner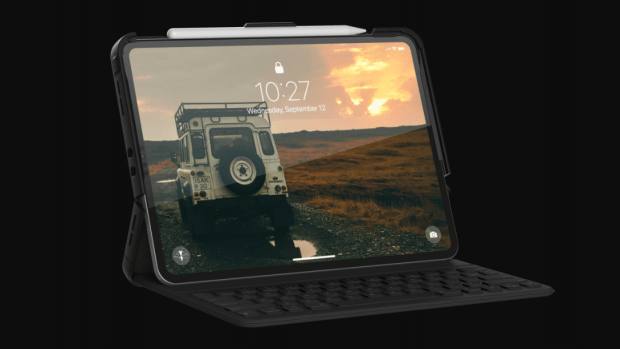 Pin
Urban Armor Gear is famous for its range of rugged, military-tested phone cases which offer an incredible degree of protection for those £1000 gadgets we keep in our pockets. However, those of you who have just picked up an iPad Pro will be pleased to learn that the company also makes tablet cases to the same high specification, and this 'Scout' range now covers both the 11-inch and 12.9-inch variants of Apple's latest slate.
Let's get the basics out of the way first. The UAG Scout case has military standard 810G-516.6 drop-test certification, which should put your mind at ease if you're a clumsy butter-fingers. Despite this level of protection, it's not a massive case; sure, it bulks up the overall size of the iPad Pro when fitted, but that's mainly because Apple's latest tablet is super-thin anyway.
It's worth noting that the case is designed to fit an iPad Pro that already has the Smart Keyboard Folio Cover installed – it won't fit your iPad Pro if you don't already own this accessory. The process of combining the three parts together is actually more involved than you might expect; the detailed instructions included with the Scout case tell you to first fit the Smart Keyboard Folio into the case, then clip the iPad Pro in afterwards. A series of soft plastic clips hold everything where it needs to be, but releasing the iPad Pro is relatively easy, should you need to do so.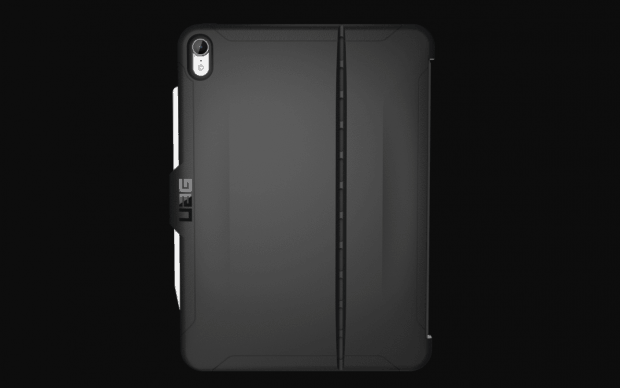 Pin
Once in place, the Scout case totally protects the edges of your device, and the back – but the 'base' of the Smart Keyboard Folio remains exposed. This is because this is the bit that rests flat on your desktop when you're actually using the device, so UAG hasn't been able to provide any form of protection to this area. It's not a deal breaker as the Smart Keyboard Folio obviously provides a little bit of protection to the tablet's screen anyway, but it does look a little odd to have a case which only protects half of the device.
All of the corners are covered by thick, impact-resistant plastic which means if you do happen to drop the iPad Pro onto the floor, it will shrug off any potential damage – the same cannot be said for a device which only has the Smart Keyboard Folio fitted. Given how many of us carry these products around in our bags, it's a smart level of protection – it's too easy to accidentally 'spill' your tablet onto the floor when you open your rucksack, for example.
While the volume keys are exposed for easy access, the power button is covered by plastic, and this can sometimes make it hard to access – especially when taking screenshots. There are cut-outs for the USB-C port, speakers and microphones, but the most welcome feature has to be the clip which covers your Apple Pencil (should you own one). While the Apple Pencil is held onto the top edge of the iPad Pro via magnets, it is prone to getting knocked and falling off; we've had more than a few moments where we'd assumed the pencil had been lost, only to find that it has simply become dislodge in our bag. Given how expensive the Apple Pencil is, this feature could be a life-saver. Another bonus is that there are little tabs which clip the base of the Smart Keyboard Folio in place when you're not using it, which prevents it from accidentally opening during transit.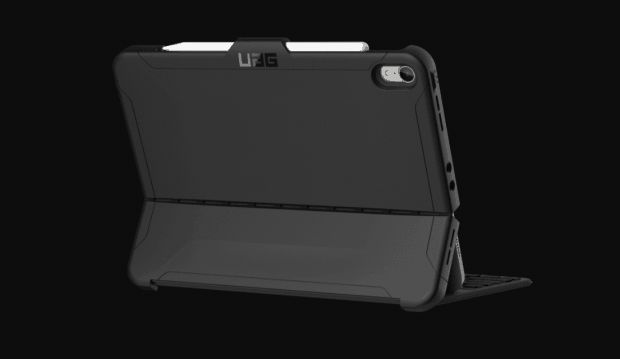 Pin
In use, the UAG Scout case doesn't limit or restrict the standard operation of the Smart Keyboard Folio case. Everything folds out as intended, and the only real drawback is that the iPad Pro feels slightly heavier, and has a thick border around it when you're typing. If you're precious about how your Apple hardware looks when you're out in public then you may well decide that 'going naked' is preferable, but most people will be willing to put up with the added bulk when it offers this kind of protection.
UAG iPad Pro Scout Case Review: Verdict
UAG's prowess in the field of protection has never been in doubt, and there's no denying that an iPad Pro fitted with this case is going to survive bumps better than one without. We also love the fact that the case keeps the often-wayward Apple Pencil in place, and that it securely clips the base of the Smart Keyboard Folio in place when you're not using it. In fact, there's pretty much nothing we don't like about this product, although for £40 it might be an additional cost too far for iPad Pro owners who have already shelled out for the Smart Keyboard Folio and the Apple Pencil. Conversely of course, when you've bought all of that gear you want the best possible protection – and this is it.