Moshi Hexa Backpack Review: The Ultimate Travel Backpack For Tech?
---
---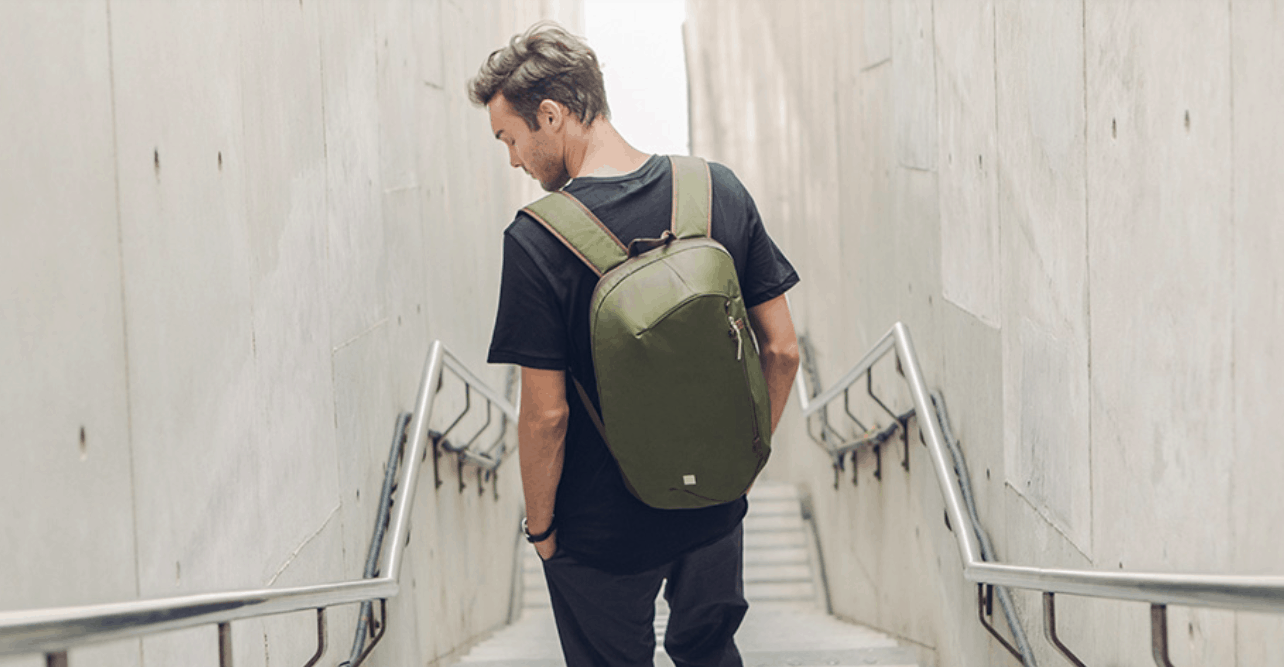 We carry around with us an amazing amount of cutting-edge technology, such as phones, tablets, digital cameras and laptops. However, most of us give very little thought on how we transport these valuable devices; hands up if you've simply thrown your £1000 MacBook into a battered old backpack, or gingerly wrapped your DSLR camera in a jumper before stuffing it in your gym hold-all. There's no shame in it; we've all been there.
Moshi is one company that wants to bring an end to this situation by creating top-line solutions for carrying around tech – and much more besides. The Moshi Hexa is a lightweight backpack (it weighs just 650g) which, on the surface, looks much like any other bag you could pick off the shelf. The difference here is that Moshi has put some serious thought into how this particular product can augment your tech lifestyle, offering an all-in-one solution for a wide range of different individuals.
Moshi Hexa Backpack Review: Design And Materials
Available in Midnight Black, Forest Green and Khaki Brown, the Moshi Hexa is quite a handsome backpack. The back of the bag is padded so it's comfortable to wear, while the straps also have padded to prevent them from digging into your shoulders when the bag is weighed down with a lot of stuff. While the Midnight Black version is perhaps the most understated, we really like the Forest Green version. The Khaki Brown edition is more prone to showing wear and dirt, but at least it's bright and a little different from your usual backpack colour.
If you use a laptop on the move, then the dedicated compartment for systems up to 15-inch in size will be very welcome indeed. It's a padded area which protects your laptop from damage, removing the need to put your laptop in a separate padded carry case. Our 2015 MacBook Air fit in this compartment perfectly.
Because this compartment takes up so little room, there's plenty of space left for other items. We comfortably managed to slot in a pair of trainers, a spare change of clothes, a drinks bottle and a few small items; the Moshi Hexa's unique shape – which, as the name suggests, is practically six-sided – means that it can contain more stuff than you might otherwise expect from such a lightweight, low-profile backpack. It has a 20-litre capacity, and the unique way in which it is put together – only four stitch lines are required – gives it that eye-catching profile.
Moshi Hexa Backpack Review: Special Features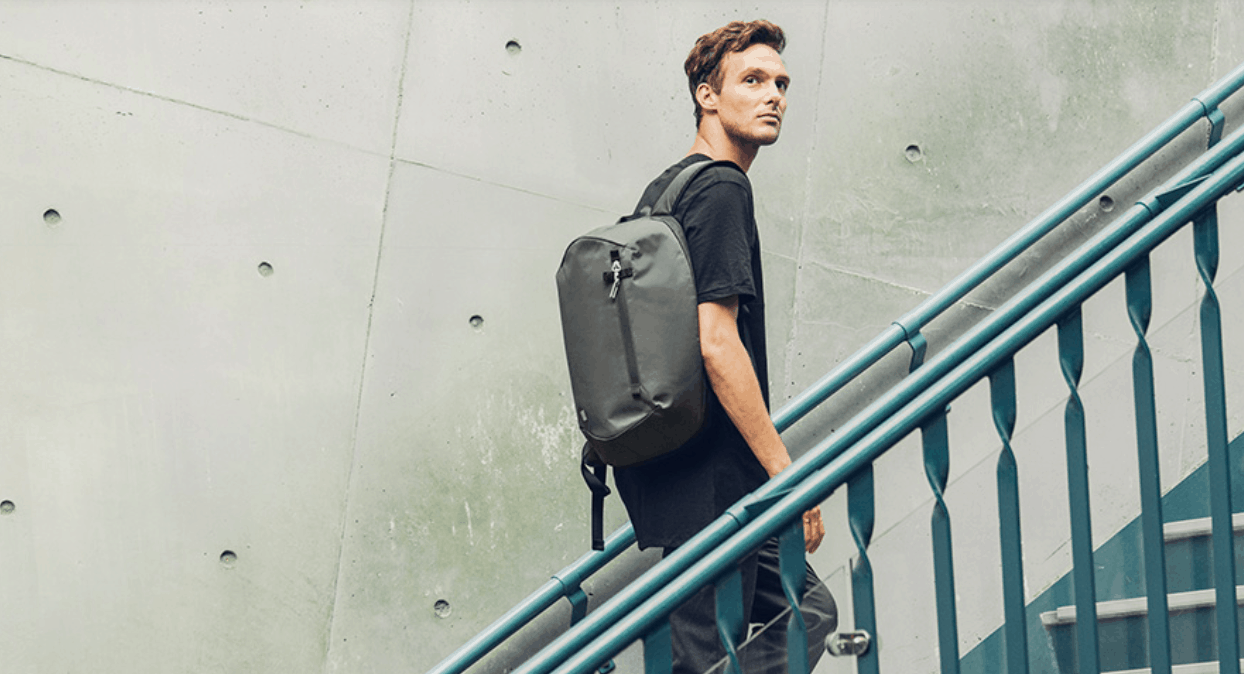 Pin
Any bag that contains valuable items needs to be made with security in mind, and the Moshi Hexa certainly ticks that box. There's a compartment on the face of the bag for smaller items which showcases an anti-theft zipper design, so it can't easily be opened by someone walking behind you. Similarly, there's a small compartment on the inner side of the bag which is RFID shielded, making it the perfect place to store your wallet without digital snoops stealing your personal data.
All of this sounds great, but a bag needs to do more than just store things and look nice. Thankfully, the Moshi Hexa is made from 200D high-density Nylon which basically means it's as tough as old boots. We tested it during our daily cycle into work and after a week it showed no signs of wear or grubbiness; dirt just wipes right off. It's also water-resistant, which is a prime consideration when you're dealing with the unpredictable British weather.
If there's one issue we have with the Moshi Hexa, it's the price. At £109.95 it's pretty expensive as far as backpacks go, and we probably wouldn't recommend it if you're just after a bag for the gym or casual travel. The Moshi Hexa makes the most sense for those who cart around an abundance of technical gear and digital items, thanks to its intelligent design, water-resistant materials and security-minded features. The Moshi Hexa essentially removes the need for a separate laptop sleeve or carry case, which represents a saving of sorts, and can double as your perfect travel companion when you're on the road but still need access to your digital life.
Moshi Hexa Backpack Review: Conclusion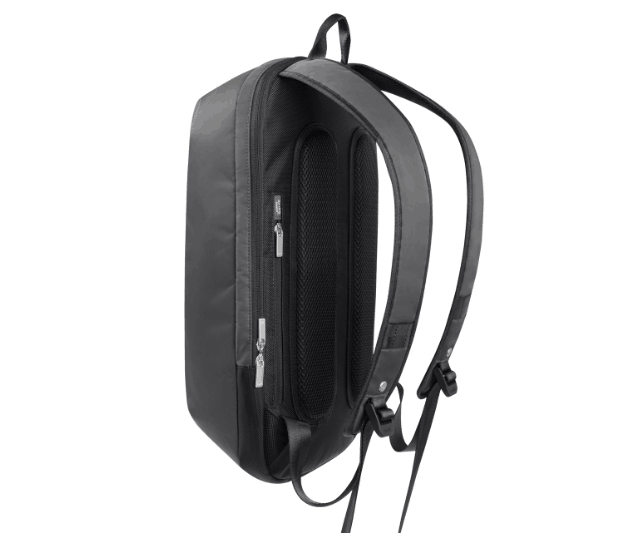 Pin
It's certainly not cheap, but the Moshi Hexa ticks all of the boxes you'd want when it comes to a versatile backpack that's equipped for the demands of the digital age. It's no longer good enough for a bag to just offer good looks and comfort, and the Moshi Hexa has been designed with this in mind.
It's robust, water-resistant and offers more space than you might expect, all within a super-light framework that's built to last. Sure, the price is high, but this is a bag that will last longer and offers a lot more than your typical sports backpack. And if you can stomach the $119 price tag, it's a very good option for all your backpack-related needs.
Damien McFerran
Damien McFerran has been covering phones and mobile technology for well over a decade. An Android specialist, as well as an expert reviewer of phones, Damien is one of the best technology journalists working today. He is also editorial director over at the excellent Nintendo Life.