Mixcder E9 Review – Impressive Features For A Budget Price
---
---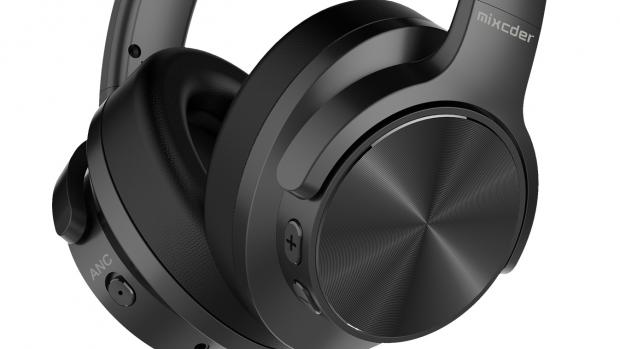 ANC, Bluetooth and a 3.5mm jack – all for £55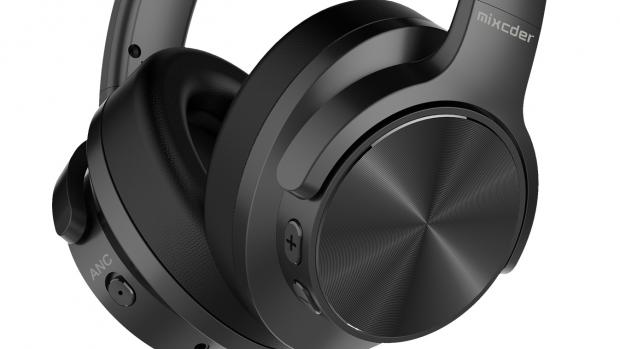 Pin
Mixcder might not be a company you've heard of before, but this US-based audio equipment maker has been around for longer than you might think, and has carved out a relatively successful niche when it comes to low-cost headphones. We've already had several iterations of its 'E' range, with the E9 being the latest and greatest. The spec sheet for this over-ear cans is certainly impressive – Bluetooth, Active Noise Cancellation and a 3.5mm socket for all the old-fashioned types out there – but can it really offer all of this for just over £50 without there being a huge catch? Let's find out.
Mixcder E9: Design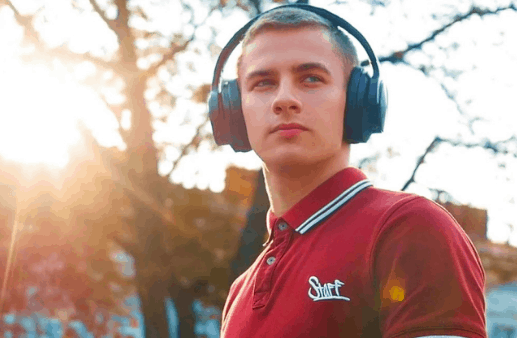 Pin
Like pretty much any other set of over-ear 'DJ' style headphones, the Mixcder E9 is massive. The huge cups completely cover your ear, cushioning the contact with soft and supple protein leather. This material is also found on the portion which rests on the top of your head, which ensures a comfortable fit even over prolonged periods of time.
The cups can be adjusted using telescopic arms to achieve the ideal fit, and they even swivel inwards so they can be packed away safely. There's a carry case included which allows you to stow them when you're not using them, but it's quite large and bulky so you may prefer to just shove them in your backpack and forget about it.
Despite opting for a largely plastic design, Mixcder has created a nice looking set of cans here. The glossy plastic looks great (even if it does pick up scratches with alarming speed) and the all-black colour scheme is subtle yet classy. These certainly don't look like a pair of £50 headphones, that's for sure.
The left-hand headphone has the 3.5mm headphone jack (a cable is kindly included in the box) as well as the Active Noise Cancellation toggle switch (more on that in a moment). The right-hand headphone has the power button and Volume Up and Down buttons. These three buttons are used to put the headphones into pairing mode as well as cycle through music tracks, via a combination of short and long button presses. It's fairly standard stuff. There's also a Micro USB port on the right-hand headphone for charging (no USB-C, sadly) and a microphone for phone calls.

Mixcder E9: Sound Quality
When you're talking about a £50 pair of noise-cancelling wireless headphones, it's only natural that you'd expect the sound quality to perhaps suffer a little. While these headphones certainly aren't the best we've ever used, they still do a pretty good job considering they cost a fraction of what other models do.
When used indoors, you'll find that you don't have to have the noise-cancelling feature enabled to get decent audio. While the mix is a little overshadowed by the bass, it's easy to pick out high and middle-range notes, even on quite bombastic songs. There were a few times when we wished we could dial the bass down a fraction, but for the most part, everything sounded good.
When you go outside, the story is a little different. Without Active Noise Cancellation enabled it becomes harder to pick out the finer details of the music you're listening to; switch it on, however, and everything changes. While the headphones don't totally shut out ambient sounds, they do a good job of isolating them and bringing your music to the forefront instead.
Mixcder E9: Battery Life
It takes about two hours to fully charge the battery in the E9s, and at 100% you'll get about 40 hours of playback without Active Noise Cancellation enabled. Turn it on, and that figure plunges to around 20 to 25 hours. That's still a respectable figure, and we only needed to charge our review unit once in a typical week of use.
Mixcder E9: Verdict
When it comes to wireless headphones, serious music lovers will pay anything to get the perfect sound. However, it's amazing what is being done at the lower end of the market, and for £50, the Mixcder E9 headphones are a solid purchase – even if they're not quite in the same league as the more expensive big boys.
Damien McFerran
Damien McFerran has been covering phones and mobile technology for well over a decade. An Android specialist, as well as an expert reviewer of phones, Damien is one of the best technology journalists working today. He is also editorial director over at the excellent Nintendo Life.