AGM A9 Review – A Rugged Android Monster For Under £300
---
---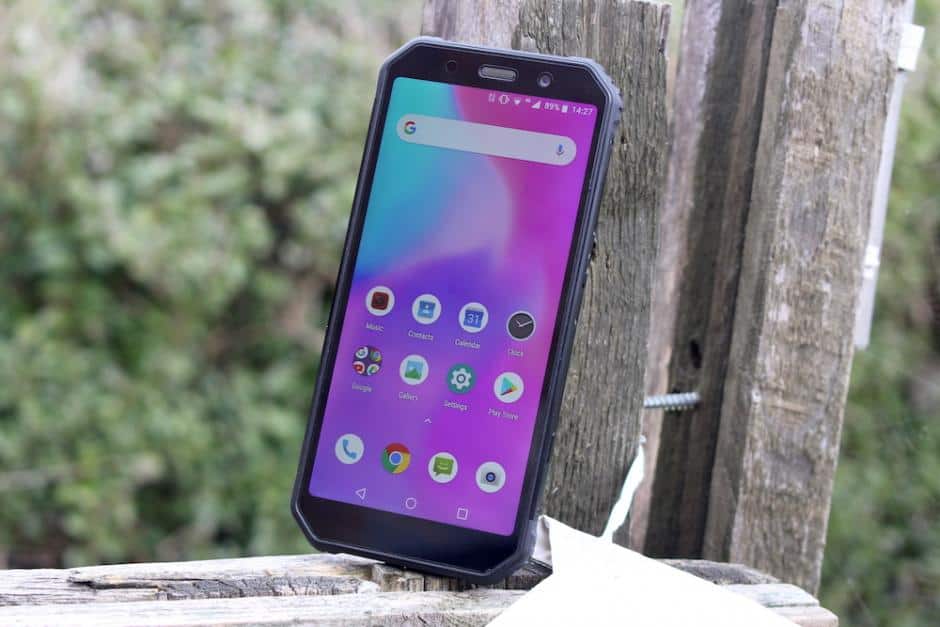 Water, dust and drop proof – but is it worth a look?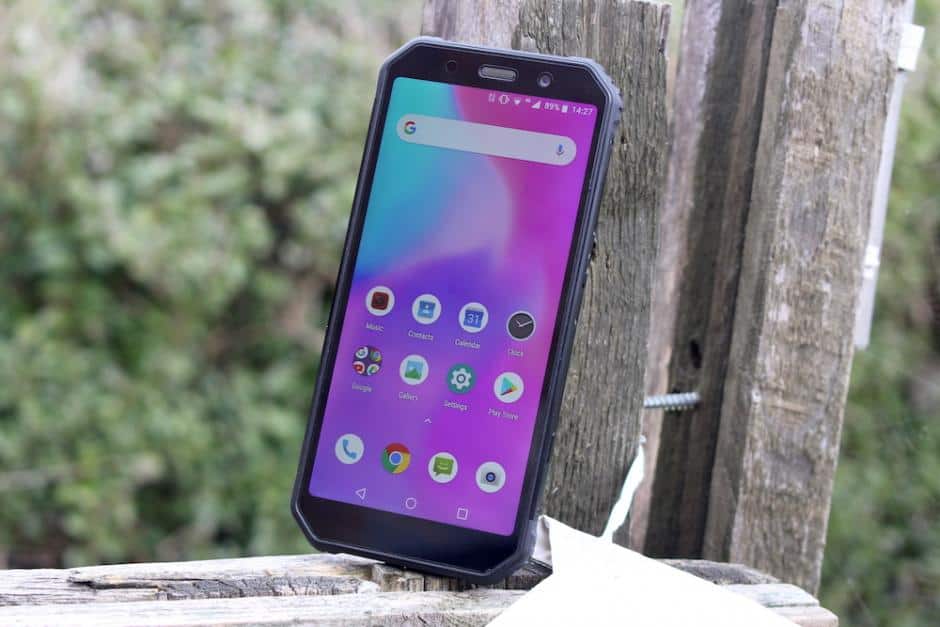 Pin
AGM Mobile isn't a name that's all that famous in the UK, but this Chinese maker of rugged handsets is planning on expanding its business beyond the Far East and part of that strategy is the AGM A9, a cheap but seriously tough Android smartphone that can withstand even the most catastrophic of drops.
Powered by a Qualcomm Snapdragon 450 chipset and boasting pure Android 8.1 right out of the box, the A9 sells for just £279.99 – making it an attractive mid-range proposition for people who work in harsh environments (or those who are simply really clumsy). But is this resilient device really worth a look, given the fact that AGM is such an unknown quantity to UK buyers? We're about to find out…
AGM A9 Review; Design & Display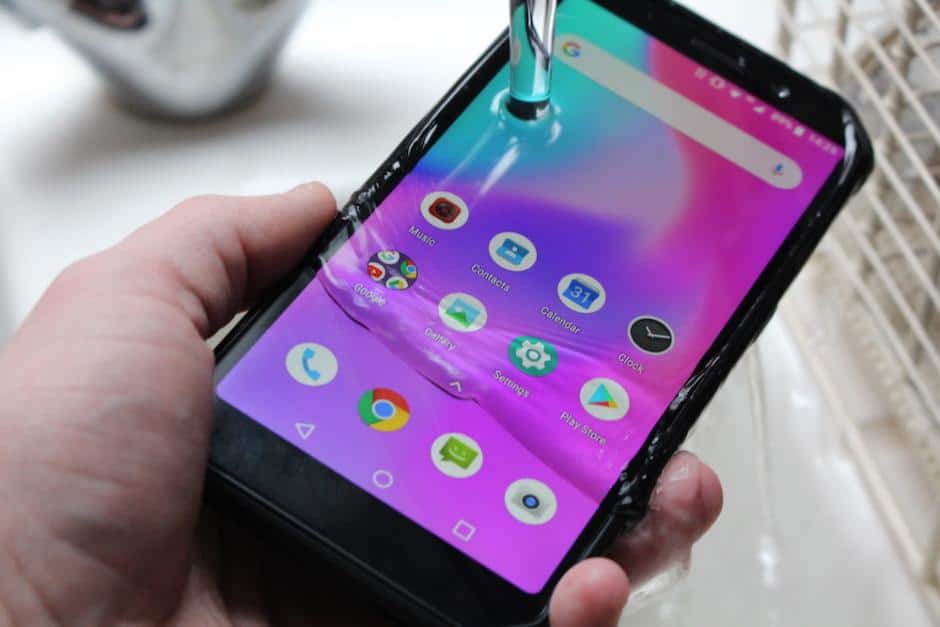 Pin
The AGM A9 is a real monster – there's no getting away from it. While its 5.99-inch LCD screen isn't massive by Android standards, it's bookended by large bezels and the top and bottom edges of the device are protected by rubber. These sections naturally prevent any serious damage when the phone is dropped onto a hard surface; like many of AGM's other phones, this has military standard 810G certification, so it takes unplanned falls in its stride.
The sides of the phone are made from metal, while the back appears to be a tough plastic panel. On the rear of the phone you'll also find the super-responsive fingerprint scanner (which is set just a tad too high for our liking) and a single Sony-made camera. You'll also find four speaker grilles, which we'll come to in a moment.
The AGM A9 has a surprising number of physical inputs on its sides. On the left, we have the volume rocker and a button that is dedicated to launching Google Assistant, while on the right you'll find the power button and a key which launches the camera app and takes photos. We're usually quite resistant to extra keys, but the Google Assistant and camera shortcuts are actually really useful. Also on the right-hand edge is the SIM card tray, which can accept two Nano SIMs or a single SIM and a Micro SD card.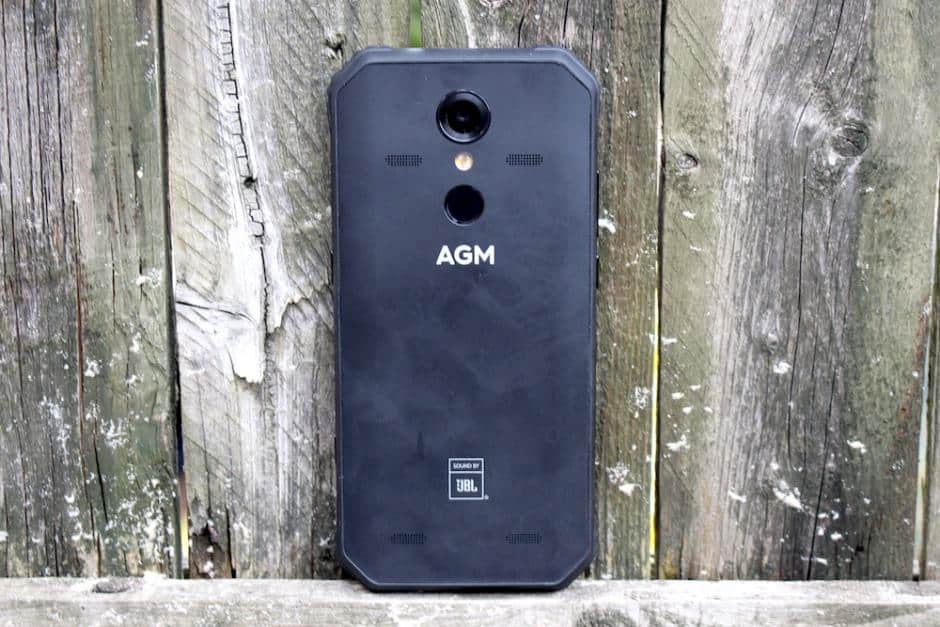 Pin
On the bottom edge there's the USB-C port, which, despite the phone's IP68 certification for water and dust protection, does not have any kind of flap or cover. The top edge is featureless, save for a noise-cancelling mic.
The AGM A9's 5.99-inch LCD screen has a FHD+ resolution and is protected by Gorilla Glass 3. Expecting an OLED display on a phone that costs less than £300 is rather foolish, but to be honest, the panel on this device does not disappoint. It's sharp, bright, colourful and has excellent viewing angles. It also comes with a special 'Glove mode', which should come in handy for those who plan to use the phone in harsh climates.
An optional 'floating case' accessory is available for the AGM A9 which will appeal to those who work in construction or other roles where your phone is likely to get damaged. This thick, bolt-on case has a belt clip so you can easily attach it to things, and makes it easier to grip when you're wearing protective gloves. On the downside, it obscures the fingerprint scanner.
AGM A9 Review: Software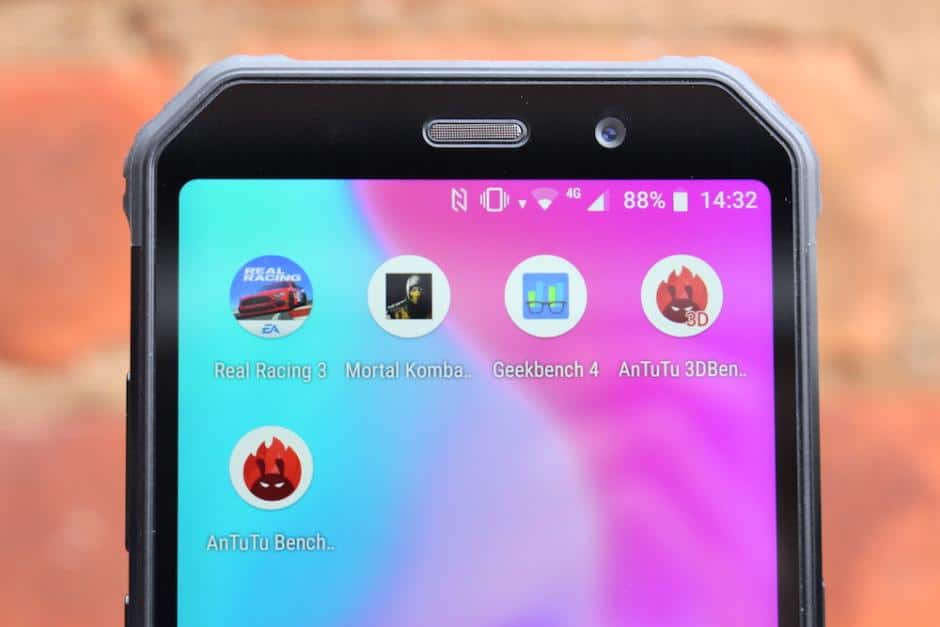 Pin
AGM has wisely opted to leave Android 8.1 relatively untouched, and the only way you know this isn't a completely 'stock' build is because it includes a few custom apps, such as a music player and sound recorder. However, the amount of pre-installed stuff is mercifully small, so you're given a pretty blank canvas to work with.
A comprehensive suite of Google apps is included, featuring Chrome, Gmail, Google Maps, YouTube, Drive and all of the other usual suspects. You can remove the ones you don't use, but most of these are must-have apps for any self-respecting Android user. The phone's default Gallery app conflicts with Google's superior Photos apps, so you'll probably want to disable it (it sadly cannot be uninstalled completely). The same can be said of the music player.
Thanks to on-board NFC support, contactless payment systems like G-Pay are supported. This is an important consideration, as many Android phones from the Far East omit this feature.
AGM A9 Review: Performance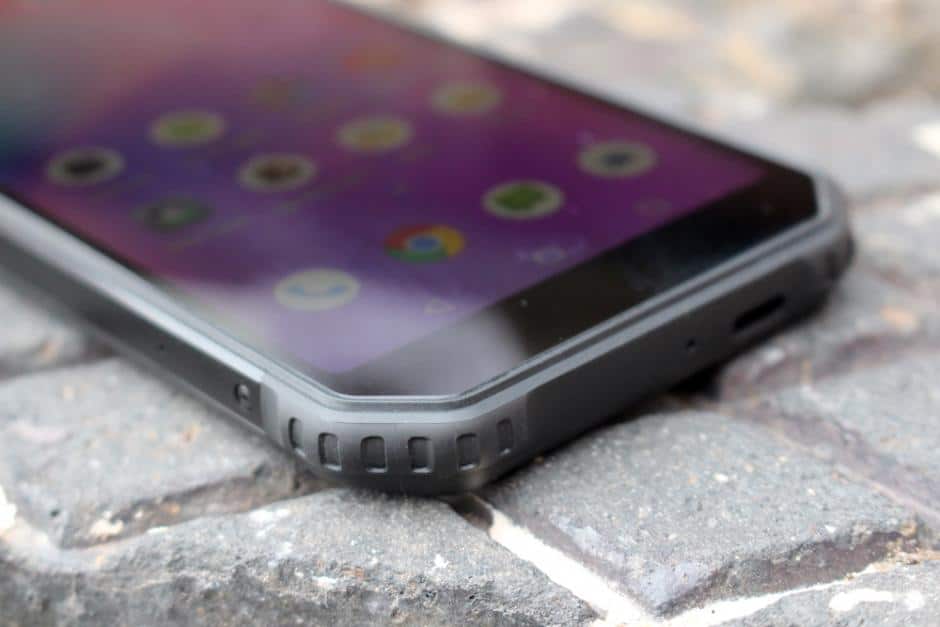 Because it's running a stock version of Android, everything feels fast and responsive; moving around the UI is a breeze and we only noticed a bit of stutter when the phone was performing demanding processes in the background. On the whole, the AGM A9 delivers a pleasing level of performance for a device in this price range, showing just how far 'budget' smartphones have come in the past few years.
The Snapdragon 450 might lack the raw processing power of Qualcomm's latest chipsets, but this octa-core will be more than enough for most users. In Geekbench 4, the AGM A9 scores 750 in the single-core test and 3753 in the multi-core test. In Antutu Benchmark, it scored 72581. Those results won't be troubling the Android flagships of 2019, but in the mid-to-budget sector of the market, they're more than acceptable.
The quadruple JBL-tuned speakers on the back of the phone are a pleasant surprise. These are seriously powerful speakers, capable of filling a room effortlessly. Bass can come across a little heavy and often distorted at times, but on the whole, this is one of the most impressive audio setups we've seen in this price range. If you're looking to listen to music more discreetly then the bundled USB-C to 3.5mm adapter will allow you to plug in a pair of headphones – there's no headphone jack on the phone.
AGM A9 Review: Camera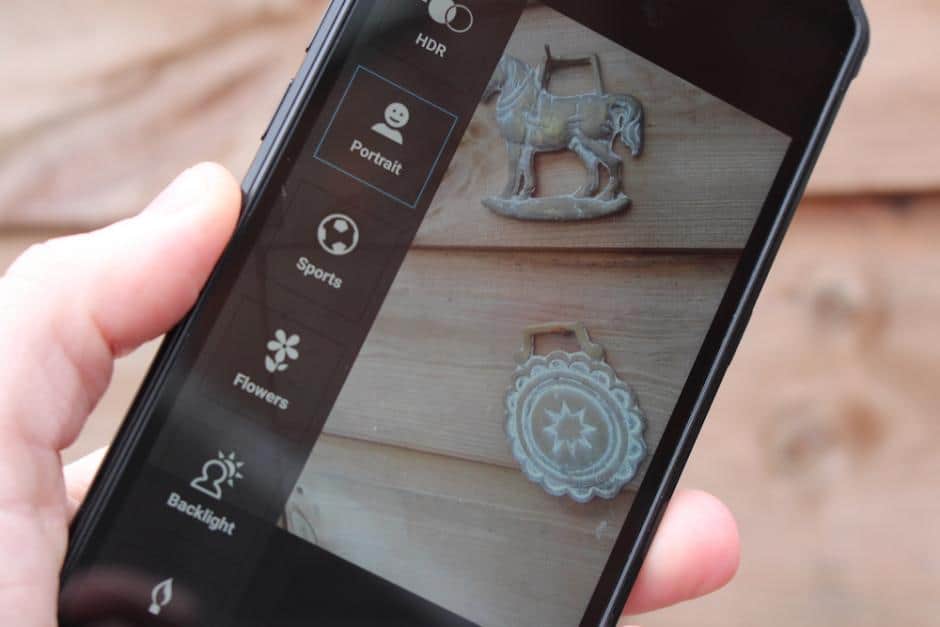 Pin
While many Android phones have two or more cameras these days, the AGM A9 has a single Sony-made 12 megapixel rear camera. It's a decent snapper which comes with portrait and HDR shooting modes, and is capable of capturing plenty of detail and colour in each shot. On the downside, the bokeh 'portrait' mode is a bit hit and miss, the HDR mode takes ages to capture a shot and low-light shooting is plagued by artifacts and a general lack of detail. Video recording tops out at 1080p, but the footage is quite shaky and only really good for sharing with friends on social media.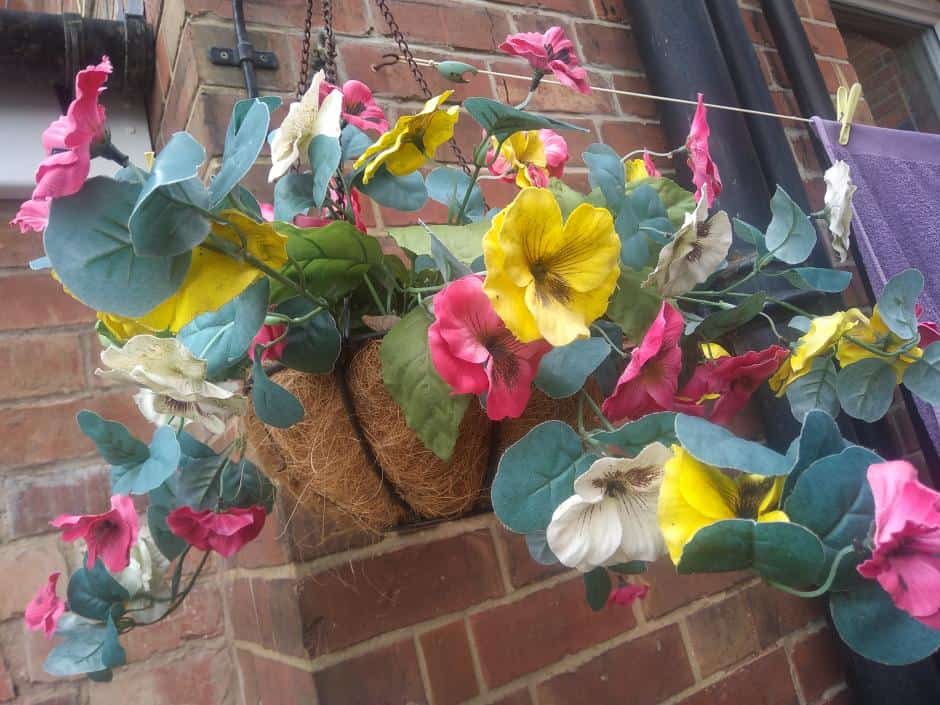 Pin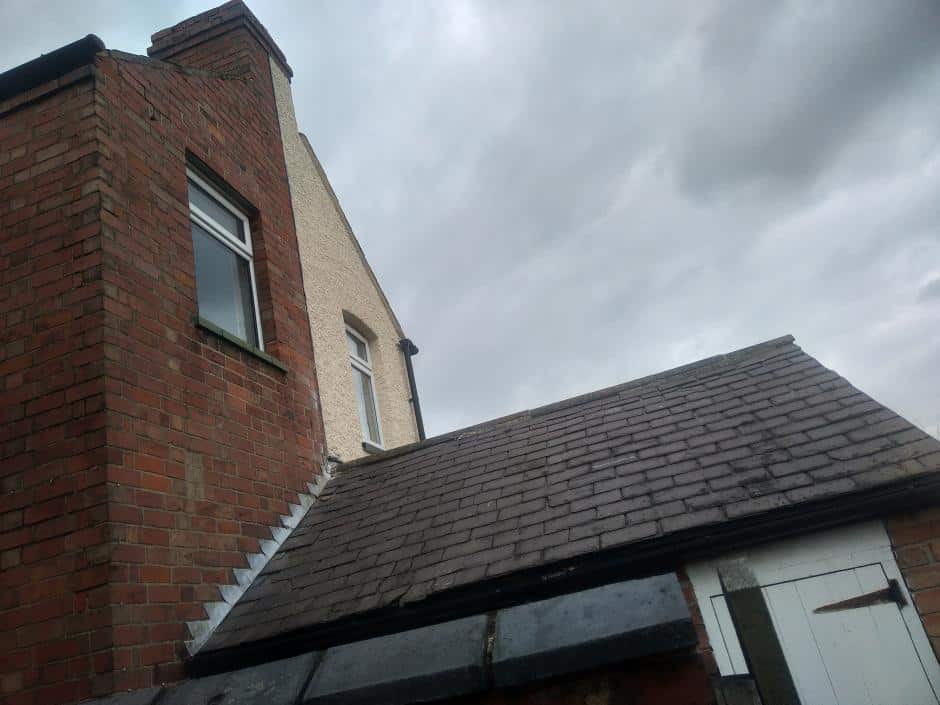 Pin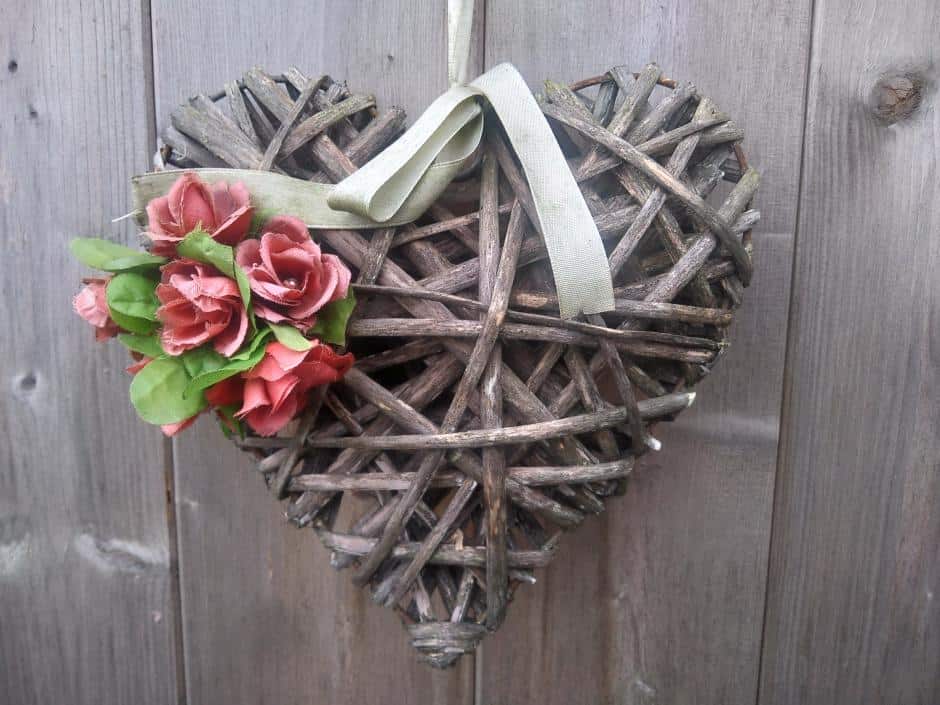 Pin
The front-facing camera is 16 megapixel and, like the rear-facing variant, is capable of decent shots when the conditions are perfect. Sadly, it's not possible to take portrait-style photos using this camera, and video recording is again quite shaky.
In short, the camera setup on the AGM A9 isn't exactly awe-inspiring, but for the price it's hard to grumble too much.
AGM A9 Review: Battery Life & Storage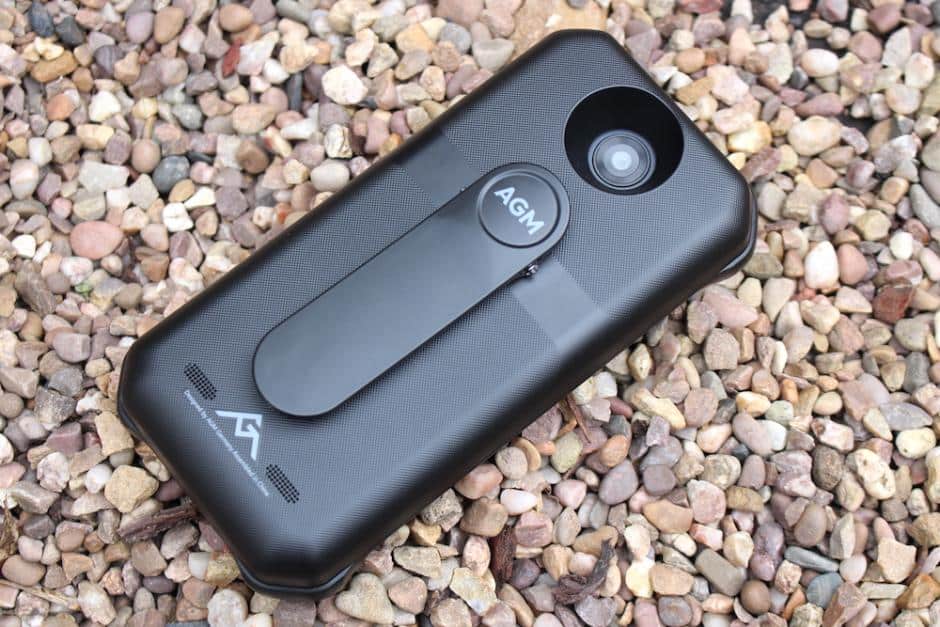 Pin
If stamina is a concern, then you won't be disappointed with the AGM A9. It's packing a massive 5400 mAh battery, which is leagues ahead of the power cells seen in most other Android handsets. During our review, we managed to get around 16 hours of screen-on time, and with more careful usage we probably could go over that total. Simple put, this phone is a beast when it comes to stamina. Thanks to the use of a Qualcomm chipset, the AGM A9 supports Quick Charge 3.0, which means you can top up that massive battery in just over two hours.
Storage comes in at 64GB, but you can use one of the Nano SIM slots to insert a Micro SD card to augment that total.
AGM A9 Review: Verdict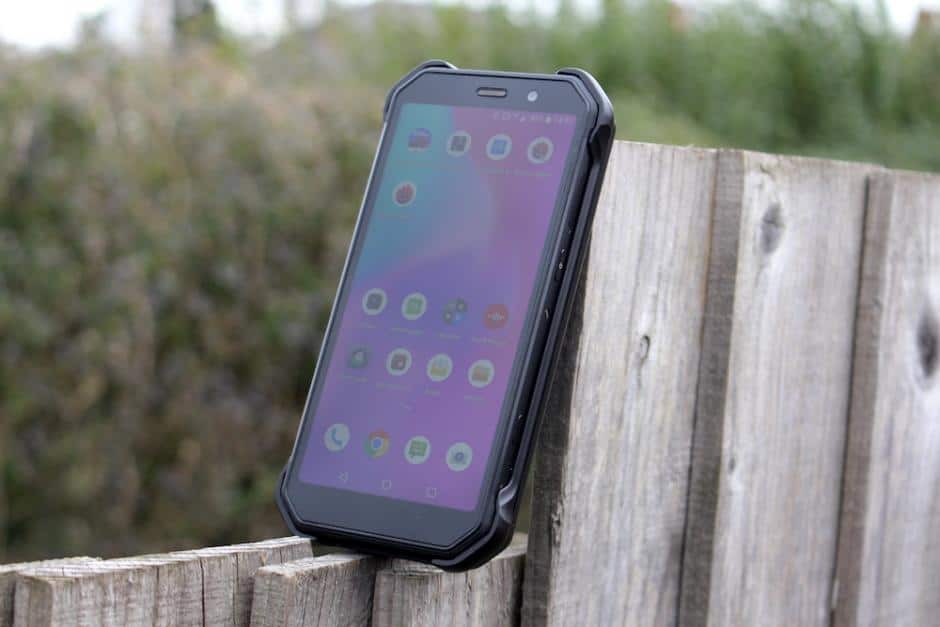 Pin
While there are certainly aspects of the AGM A9 that could be better, it's a device which is clearly aimed at a very specific market. Its bulky size and extreme dust and water resistance make it ideal for those who work in hazardous locations, but to the casual mobile user, these elements – combined with military grade drop protection – might be overkill; the AGM A9 is larger than other phones with 6-inch screens and therefore might not be to everyone's tastes.
Still, that massive battery, excellent screen and super-loud speakers are things that everyone can like, so there's definitely a little bit of crossover here. If you can live with the size, mid-range processor and the average camera, this is a very competent phone which will not only get you through the day thanks to its amazing stamina, but will probably outlast many other 2019 Android flagships thanks to its rugged construction.
Damien McFerran
Damien McFerran has been covering phones and mobile technology for well over a decade. An Android specialist, as well as an expert reviewer of phones, Damien is one of the best technology journalists working today. He is also editorial director over at the excellent Nintendo Life.