Xiaomi 13 Pro vs Xiaomi 12 Pro: Leica or No Leica?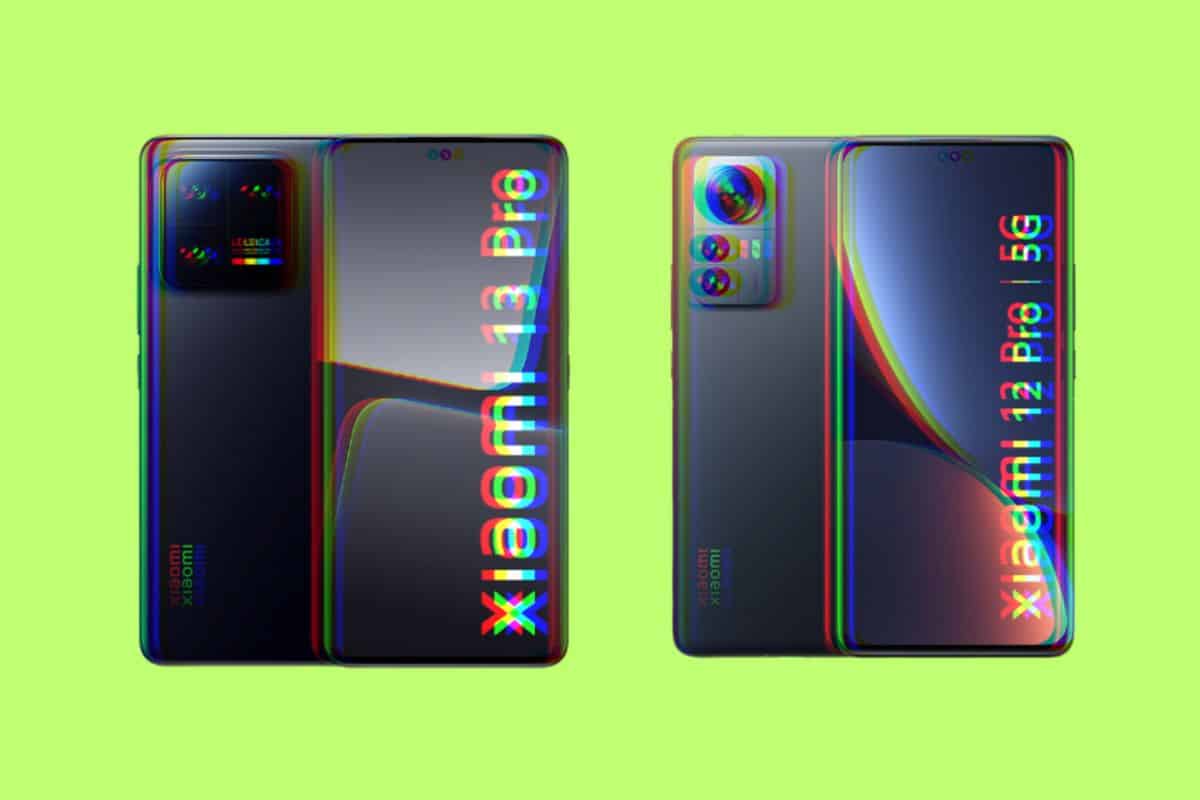 Let's pit the latest Pro from Xiaomi against its predecessor. Which one will you choose?
---
Xiaomi recently launched its latest flagship phones Xiaomi 13 and Xiaomi 13 Pro in the global market. These are the first Leica-branded phones from Xiaomi to land in the international market.
Xiaomi 13 Pro isn't an Ultra, but it is priced like one and would go up against Samsung Galaxy S23 Ultra in pricing. But it has all the goodies of an Ultra, as it carries the same 1-inch sensor from Xiaomi 12S Ultra, which was limited to the Chinese market. 
Another new phone that is also currently limited to China is the OPPO Find X6 Pro – and that phone is utterly monsterous in the specs department, running rings around both the Xiaomi 13 Pro and 12 Pro.
Xiaomi 13 Pro vs Xiaomi 12 Pro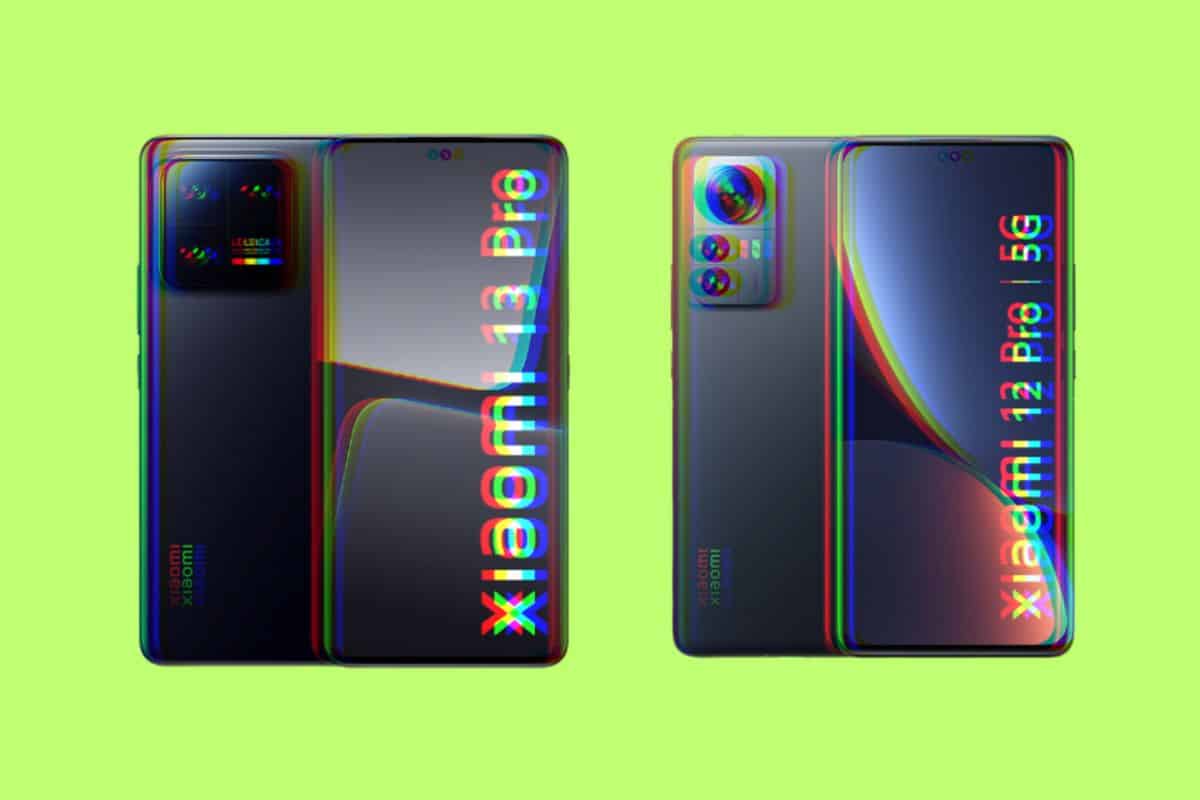 Xiaomi 13 Pro brings a lot of improvements over its predecessor Xiaomi 12 Pro. Comparing both phones, we can see the stark difference in the design, build and cameras.
Xiaomi 12 Pro came with some of the same features as the Xiaomi 13 Pro. It can be a great alternative to Xiaomi 13 Pro, as it has received a price cut in many markets, bringing you a similar experience to Xiaomi 13 Pro at a fraction of the cost.
Let's compare Xiaomi 13 Pro and Xiaomi 12 Pro to determine which one you should go for in 2023!
Design And Display
The design is the major change from Xiaomi 12 Pro to Xiaomi 13 Pro.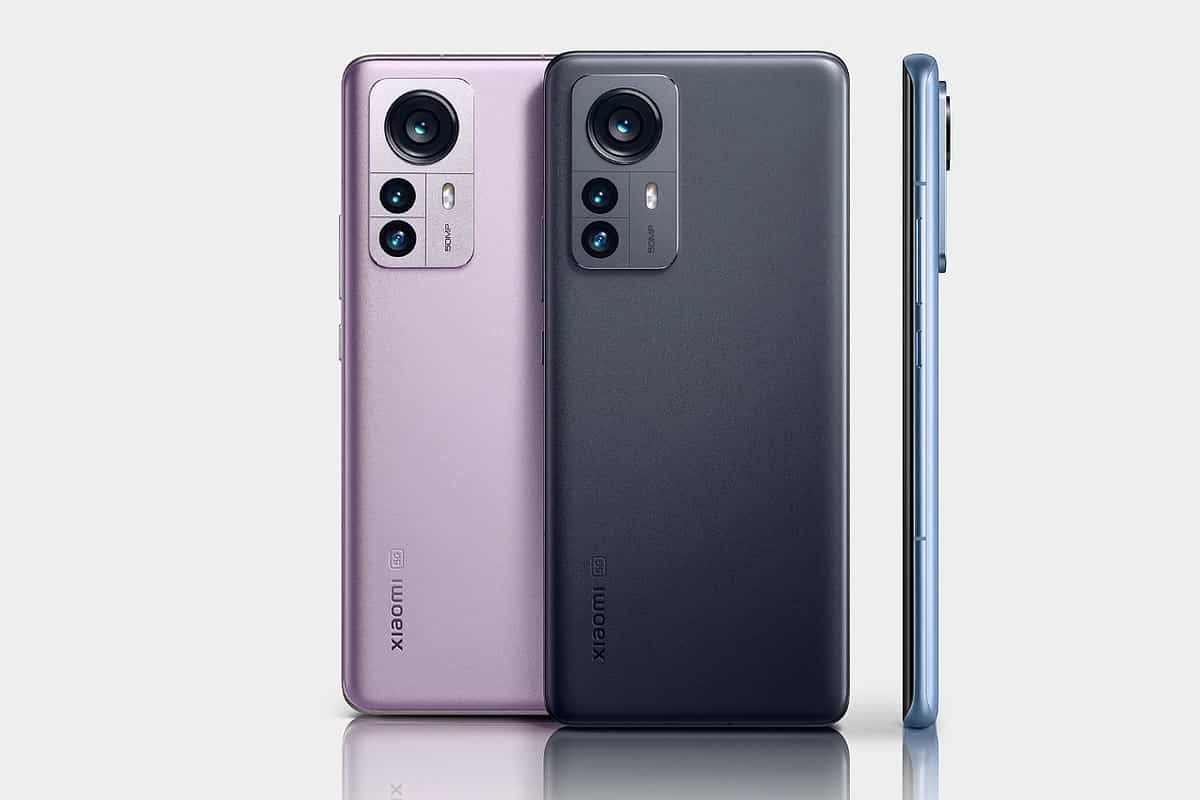 Xiaomi 12 Pro has a frosted glass back panel that reminds us of OnePlus phones. The back houses a rectangular camera array, with the main sensor on top and the secondaries and flash below it. Xiaomi 12 Pro is currently one of the sleekest-looking smartphones available, with its stand-out design.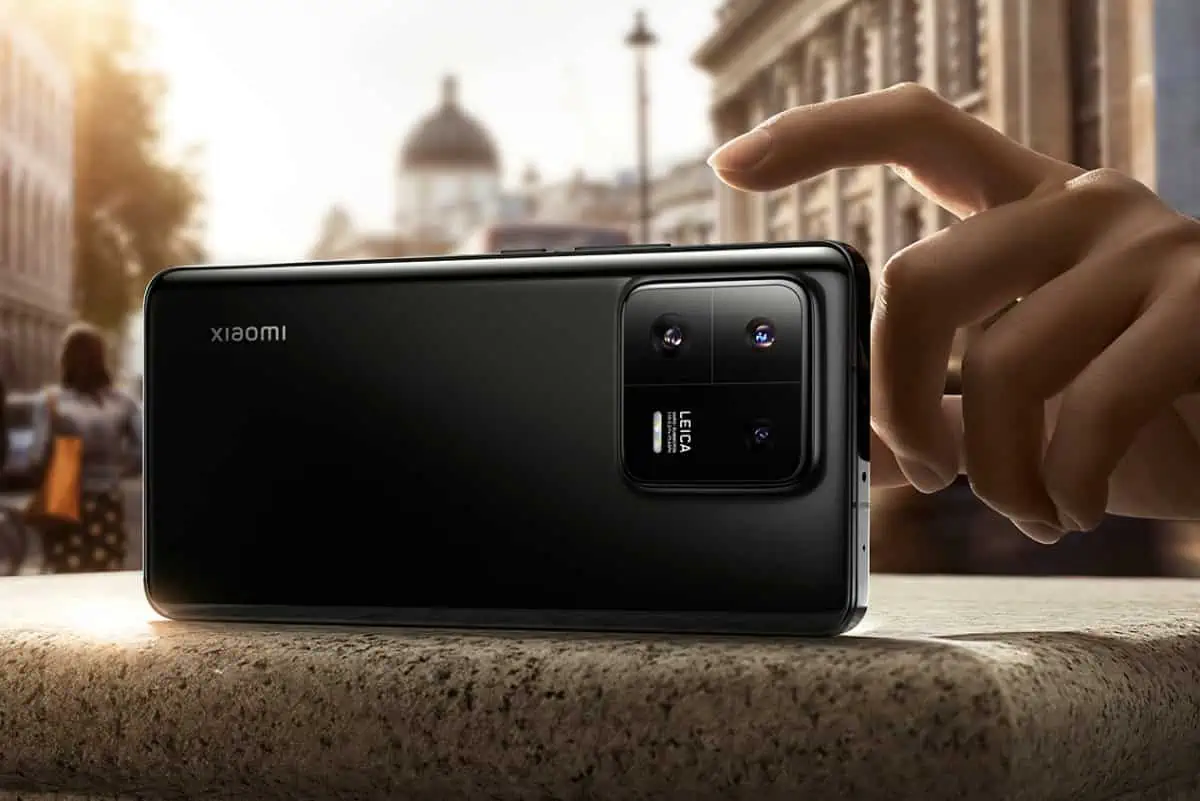 Xiaomi 13 Pro brings back Xiaomi's old Ceramic style back panel, which looks gorgeous. It's as shiny as ever and starkly contrasts Xiaomi 12 Pro's frosted glass. The camera array is now a square, arranged into smaller squares for each camera. One square house the flash and proudly showcases the Leica branding. Xiaomi 13 Pro comes with IP68 water and dust resistance, which the Xiaomi 12 Pro doesn't.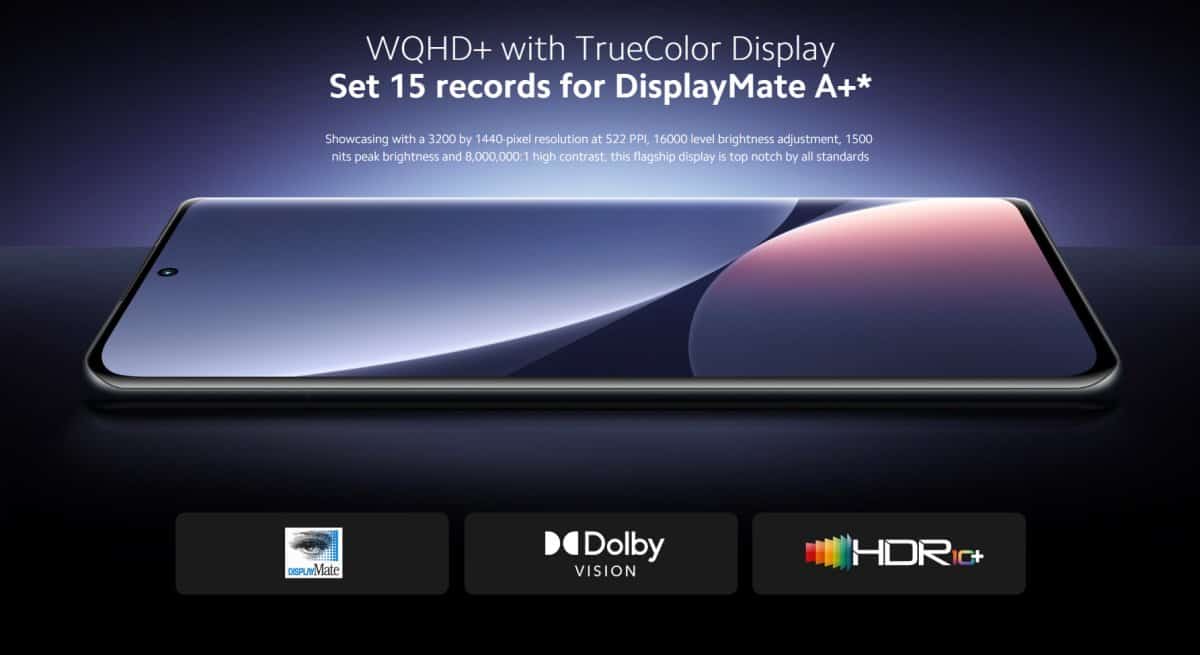 Turn both the phones to the front; however, we get similarly sized curved displays, coming in at 6.73 inches. Xiaomi has improved the display on Xiaomi 13 Pro from Xiaomi 12 Pro. Both the displays come with a resolution of 2K and a variable 120Hz refresh rate, and the difference is that one on 13 Pro is based on the latest E6 LTPO AMOLED panel from Samsung while the one on 12 Pro is based on the last generation E5 LTPO panel.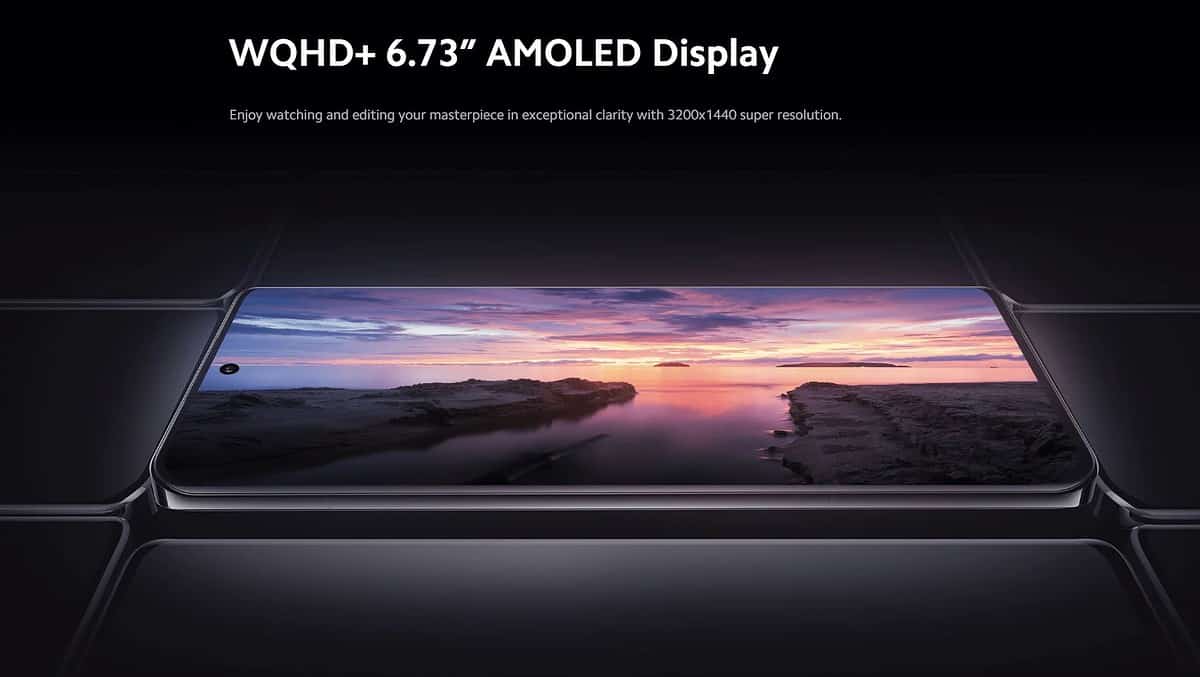 Xiaomi 13 Pro comes with one of the brightest displays in a smartphone, clocking 1900 nits in peak brightness. Xiaomi 12 Pro's display meanwhile goes up to 1500 nits. Both the displays support Dolby Vision and HDR 10+ certifications, and both come with the same Gorilla Glass Victus protection. Xiaomi hasn't updated the display protection to the latest Gorilla Glass Victus 2 in Galaxy S23 Ultra or Gorilla Glass Victus+ in S22 Ultra.
Performance And Battery Life
Xiaomi 13 Pro comes with the latest Snapdragon flagship chipset, Snapdragon 8 Gen 2, while Xiaomi 12 Pro comes with its Snapdragon 8 Gen 1. Undoubtedly, Xiaomi 13 Pro is the better-performing phone because Snapdragon 8 Gen 2 has made much-needed improvements to its predecessor while improving its performance. Snapdragon 8 Gen 1, in general, was affected by issues such as overheating, which resulted in not attaining sustained performance in heavy gaming. That is because Snapdragon 8 Gen 1 used an inferior Samsung 4nm fabrication process. Meanwhile, Snapdragon moved to TSMC 4nm fabrication process with Snapdragon 8+ Gen 1 and Snapdragon 8 Gen 2. It has seemingly fixed those issues with Snapdragon 8 Gen 1, which also riddled the older Snapdragon 888 and Snapdragon 888+ chipsets.
This doesn't mean Snapdragon 8 Gen 1 is a bad chipset; it is still among the best-performing chipsets in a smartphone. In normal use and casual gaming, there won't be any difference between Snapdragon 8 Gen 1 and Snapdragon 8 Gen 2. Xiaomi 12 Pro and Xiaomi 13 Pro should perform similarly in those situations. The difference should be apparent in resource-heavy use cases such as heavy gaming.
Now, coming to the batteries, Xiaomi 13 Pro has a 4820mAh battery while Xiaomi 12 Pro has a 4600mAh one. Both phones have similar charging capabilities. Both come with the 120W super fast charging, which will charge Xiaomi 13 Pro in 19 minutes, while Xiaomi 12 Pro takes a minute less owing to the smaller battery size. Both phones also come with 50W wireless charging and 10W reverse wireless charging.
Camera Specs And Quality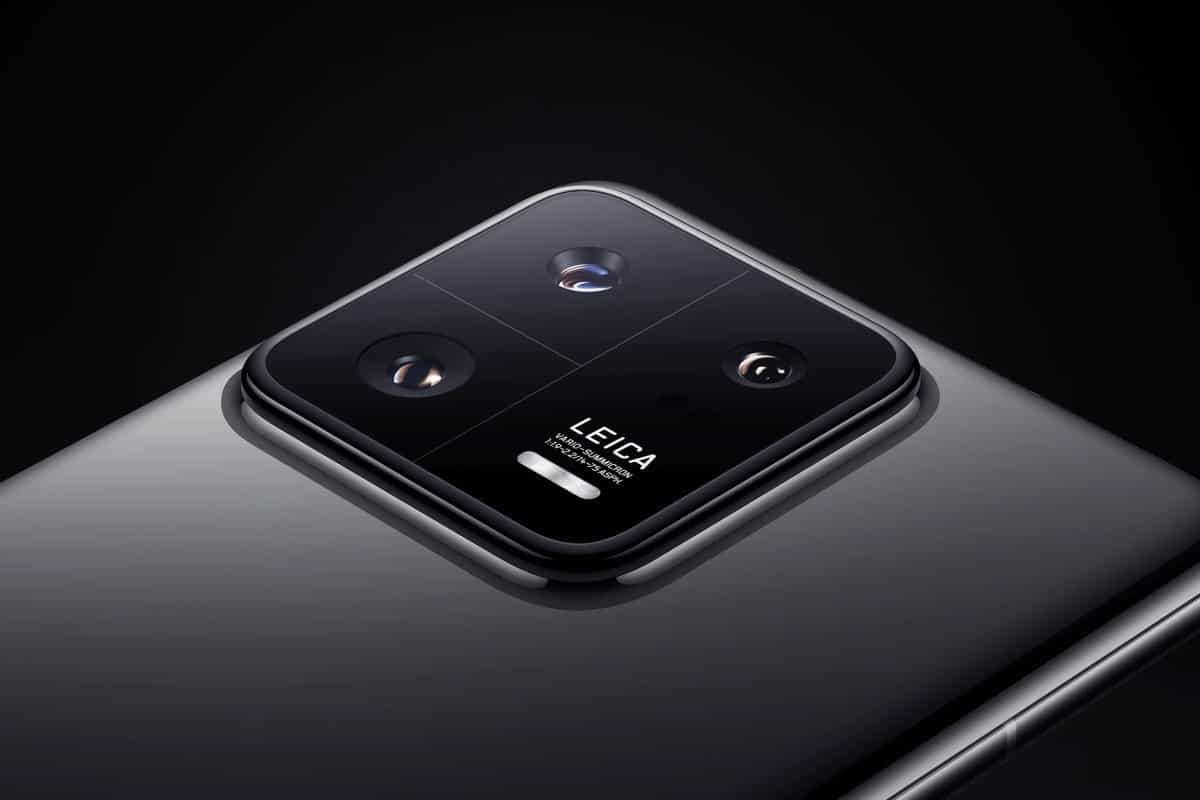 Xiaomi pushed the boundaries of smartphone cameras by bringing a 1-inch sensor with the Xiaomi 12S Ultra. Xiaomi 13 Pro uses the same 50MP 1-inch sensor from 12S Ultra, the Sony IMX989 sensor. The secondary cameras are also 50MP sensors, a 50MP ultra-wide sensor and a 50MP 3.2x telephoto sensor. All three lenses are Leica branded and come with all the Leica branded features. Talking about Leica, Xiaomi 13 Pro's camera comes with two Leica modes: Leica Authentic Mode and Leica Vibrant Mode; the first one will have a more natural tone, while the vibrant mode comes with a vibrant tone. There are various Leica-branded filters in the camera. On the front, the phone has a 32MP sensor.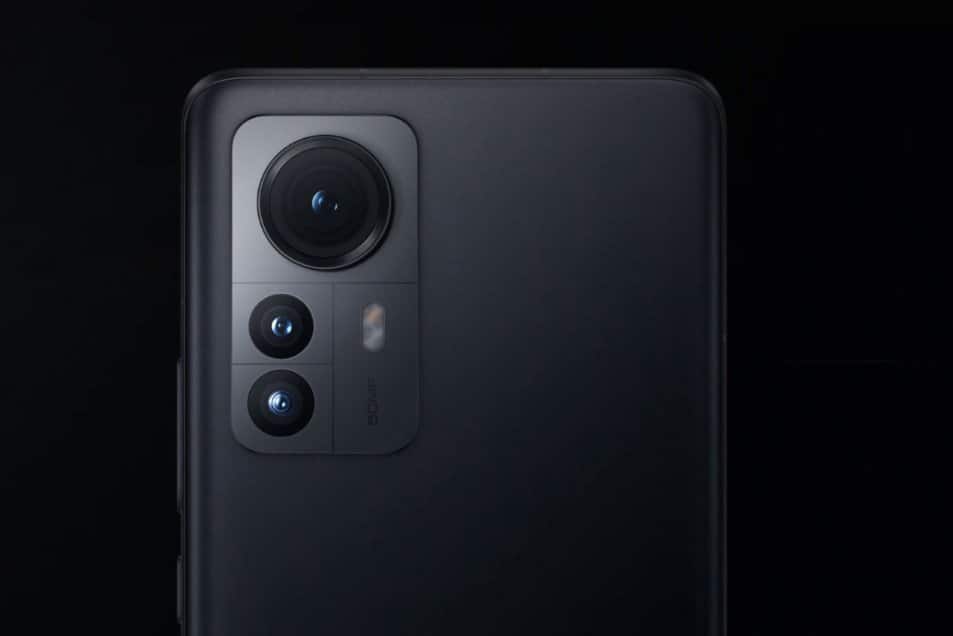 Xiaomi 12 Pro also has a triple 50MP triple camera, albeit without Leica branding. The primary camera used a 50MP Sony IMX707 sensor. There is a 50MP ultra-wide sensor and a 50MP 2x Telephoto sensor. Xiaomi 12 Pro also uses a 32MP camera on the front.
Here are the official camera samples of Xiaomi 13 Pro: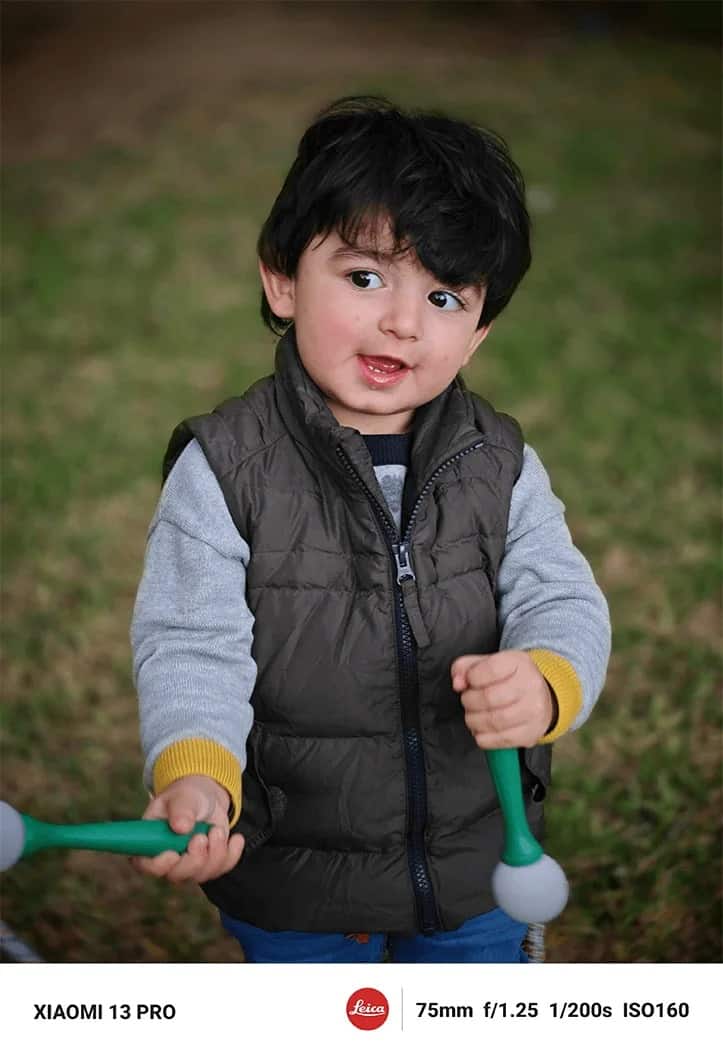 Here are the official camera samples of Xiaomi 12 Pro: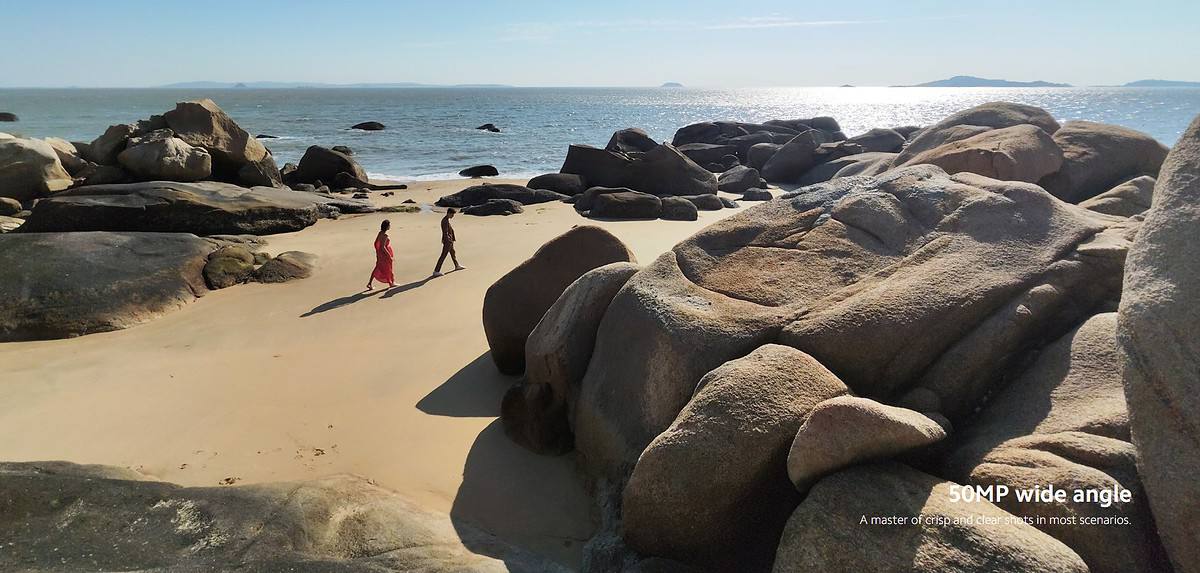 Software And User Experience
Xiaomi 13 Pro and Xiaomi 12 Pro comes with MIUI 14, based on Android 13. Xiaomi 13 Pro comes with it out of the box, while Xiaomi 12 Pro has been updated now to the latest version.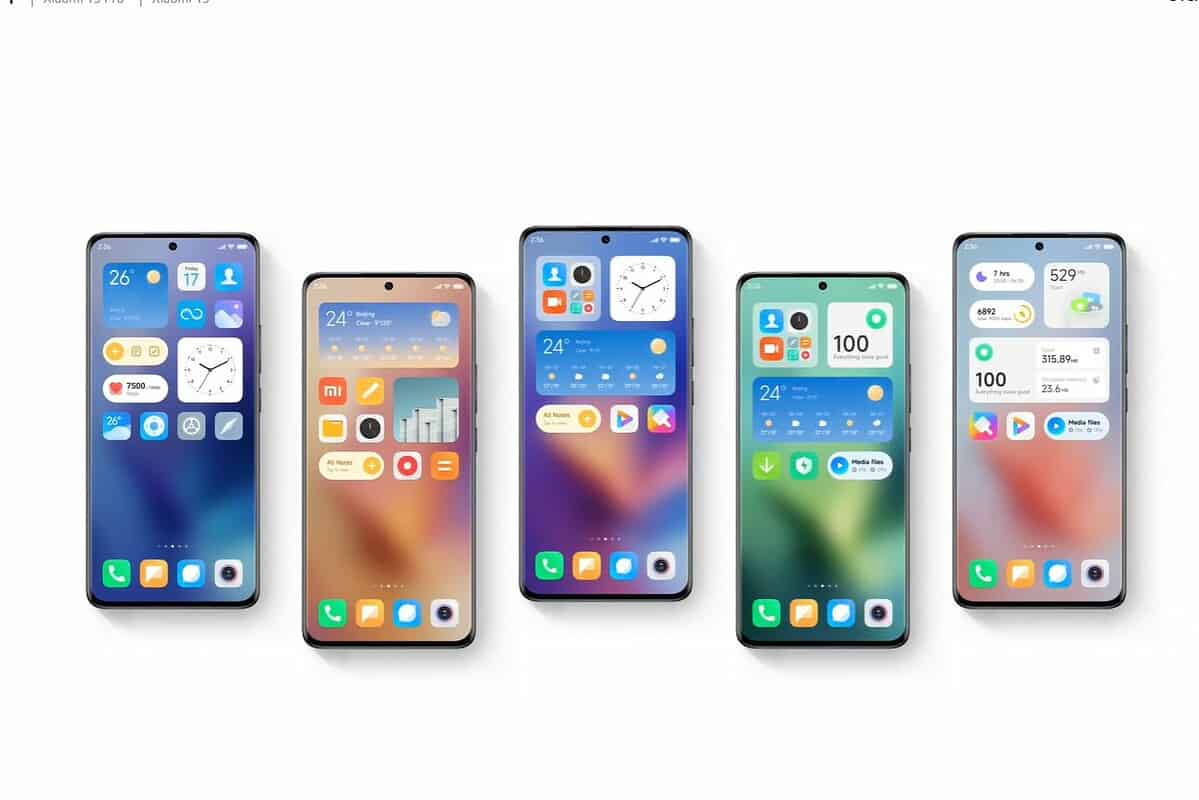 MIUI is arguably the most polarising software skin in the market. You either hate it, or you love it. But you can't argue with the fact that MIUI 14 is one of the most feature-rich custom skins in Android. It comes with every feature you want, starting from themes, icon customisation, app vault, AOD customisation and more.
It is heavy skin, but with MIUI 14, Xiaomi has introduced it to make it light with this iteration. Xiaomi also improves the bloatware scene on its phones by making only 8 of the system apps uninstallable. Even though MIUI is infamous for its bloatware and ad problem, those aren't found in Xiaomi's flagships. You get a very clean Android experience, but some notifications from GetApps might bother you.
Price And Value For Money
Xiaomi 13 Pro was launched in Europe for a steep price of €1,299. In the UK, it was launched for a price of 1,099. It is quite a price hike compared to the launch prices of Xiaomi 12 Pro, which was launched in Europe for €1,099 and 1,049 in the UK. Both phones are available only in a single 12/256GB variant.
Xiaomi 12 Pro has received price cuts in European markets, making it a much more lucrative option than Xiaomi 13 Pro. In Italy, Xiaomi 12 Pro is available for €769; in Germany, Xiaomi 12 Pro is available for €799; in France, Xiaomi 12 Pro is available for €899 and in Spain, Xiaomi 12 Pro is available for €899.
If you're from any of these markets, choosing a Xiaomi 12 Pro instead of a Xiaomi 13 Pro would be a wallet-friendly option. Xiaomi 13 Pro isn't a value-for-money option, as you saw the pricing in Europe and UK markets.
Do You Need To Upgrade To Xiaomi 13 Pro If You Already Own Xiaomi 12 Pro?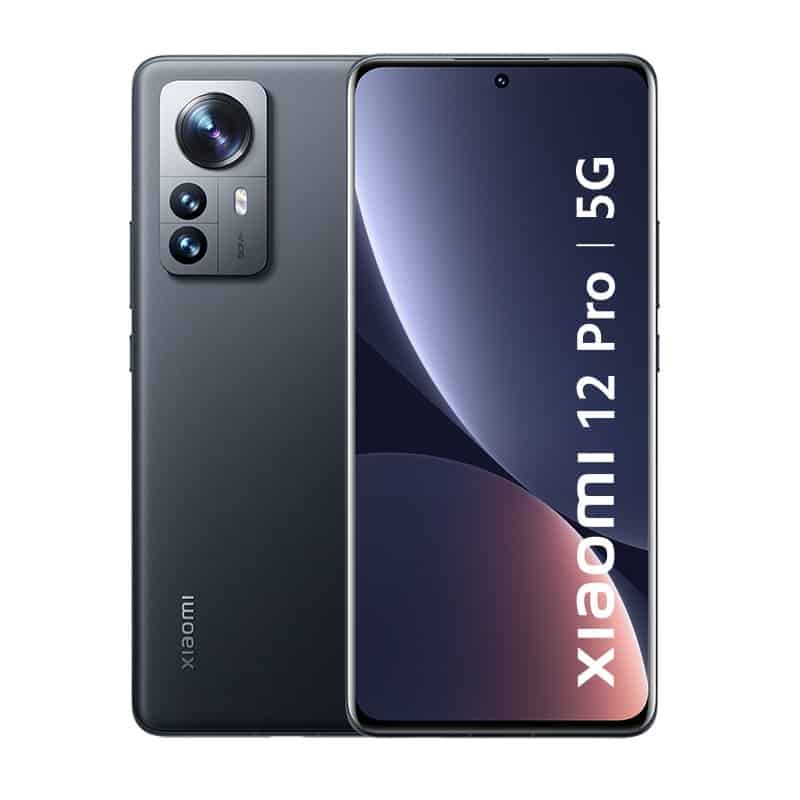 If you're a Xiaomi 12 Pro user, Xiaomi 13 Pro can be a good upgrade. It has much better cameras than the Xiaomi 12 Pro and also improves on the performance side.
But if you don't care much about the cameras and are happy with the cameras of the 12 Pro, you can stick with it for now and wait for a real upgrade from upcoming Xiaomi flagships such as Xioami 13 Ultra, Xiaomi 13T Pro, and even the Xiaomi 14 Pro.
Conclusion
To conclude, if you want a perfect Android phone with one of the best cameras on a phone currently and one of the best-performing chips on any phone, you can get Xiaomi 13 Pro. You can also go for it if you want an alternative to Samsung Galaxy S23 Ultra.
On the other hand, if you don't want to spend as much as €1,300 on a phone, you can go for the Xiaomi 12 Pro. If you're in Europe, you're also getting it for a great deal!