Samsung Galaxy Z Fold 3 Weight: Just How HEAVY Is It!?
---
---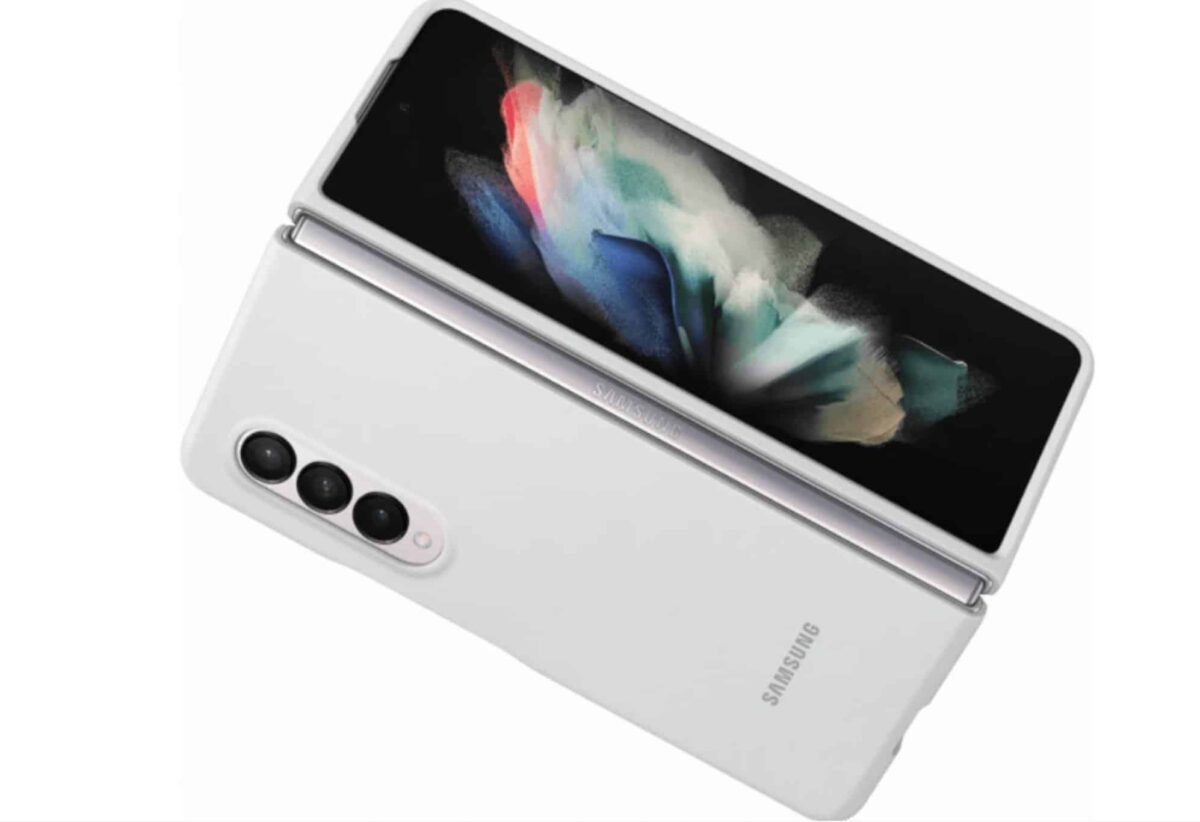 The Samsung Galaxy Z Fold 3 is a big phone – in more ways than one. Here's everything you need to know about its dimensions and weight…
---
The Samsung Galaxy Z Fold 3 is a pretty novel phone, even though this is the third generation of Samsung's foldable concept. To be fair to Samsung, the Samsung Galaxy Z Fold 3 is a brilliant device that ticks a lot of boxes, thanks to the improvements it has made under the hood.
The Samsung Galaxy Z Fold 3 is now water-resistant, unlike its predecessors, and it is also slightly cheaper – although it is still very expensive, both offline and on contract.
Samsung Galaxy Z Fold 3 Weight & Dimensions
Obviously, when you're dealing with a phone that is both phone and tablet, the device itself is going to be pretty heavy. There's just no way of getting around this, sadly – more screen size means more heft.
But just how heavy is the Samsung Galaxy Z Fold 3? The phone itself weighs in at 271g and has the following dimensions: folded: 158.2 x 67.1 x 14.4-16 mm; and unfolded: 158.2 x 128.1 x 6.4 mm.
For comparison's sake, let's take a look at how the Galaxy Z Fold3 compares to Samsung's other flagship phone, the Samsung Galaxy S21 Ultra which is not only smaller but also quite a bit lighter.
The Galaxy S21 Ultra weighs in at 227g, making it 44g lighter than the Samsung Galaxy Z Fold 3. In terms of phone weights, 44g is A LOT and you will notice the difference both in the hand and inside your pocket. And this is without a case too; and you know that'll add a couple of extra grams into the mix.
Why is the Galaxy Fold 3 so much heavier? Well, it has two displays, for one, so that'll automatically add in some heft. And then you have the fact that the Galaxy Z Fold 3's chassis is quite a bit thicker than the Galaxy S21 Ultra's. Again, this is to do with the fact that it folds.
The Galaxy Z Fold 3 is now IPX8 water-resistant though, so that's something, and it does support Samsung's S-Pen too which is great seeing as we won't be getting any more Galaxy Note devices.
With the camera tech aboard the Galaxy Z Fold 3, you have a triple-lens camera module on the rear made up of the following sensors:
12 MP, f/1.8, 26mm (wide), 1/1.76″, 1.8µm, Dual Pixel PDAF, OIS
12 MP, f/2.4, 52mm (telephoto), 1/3.6″, 1.0µm, PDAF, OIS, 2x optical zoom
12 MP, f/2.2, 123˚, 12mm (ultrawide), 1.12µm
There's also a 4MP under-display camera on the front of the device too, although "under the display" is a bit of a loaded term, as the module is very obviously visible when the display is showing white backgrounds.
As for the price, you'll pay £1599 for the Galaxy Z Fold 3 in the UK and $1799 in the USA. On contract plans, you can pick the phone up for around £100 a month with a pretty hefty upfront fee. Three currently has the best deal on the phone in the UK – it comes with a 50% discount on the contract and a free S-Pen with £80.
Or, if you'd prefer to own the phone outright, you can spread the payments over 12 months via Samsung's site using its finance plans. This will get you the phone for around £30 a month.
Me? I'd probably just get the Samsung Galaxy S21 Ultra instead; it has a better camera, better battery life, and costs around 40% less to buy.
And check out Will Apple Make A Flip Phone?
Richard Goodwin
Richard Goodwin has been working as a tech journalist for over 10 years. He has written for Den of Geek, Fortean Times, IT PRO, PC Pro, ALPHR, and many other technology sites. He is the editor and owner of KnowYourMobile.