Samsung Galaxy A53 Features: An In-Depth Look
---
---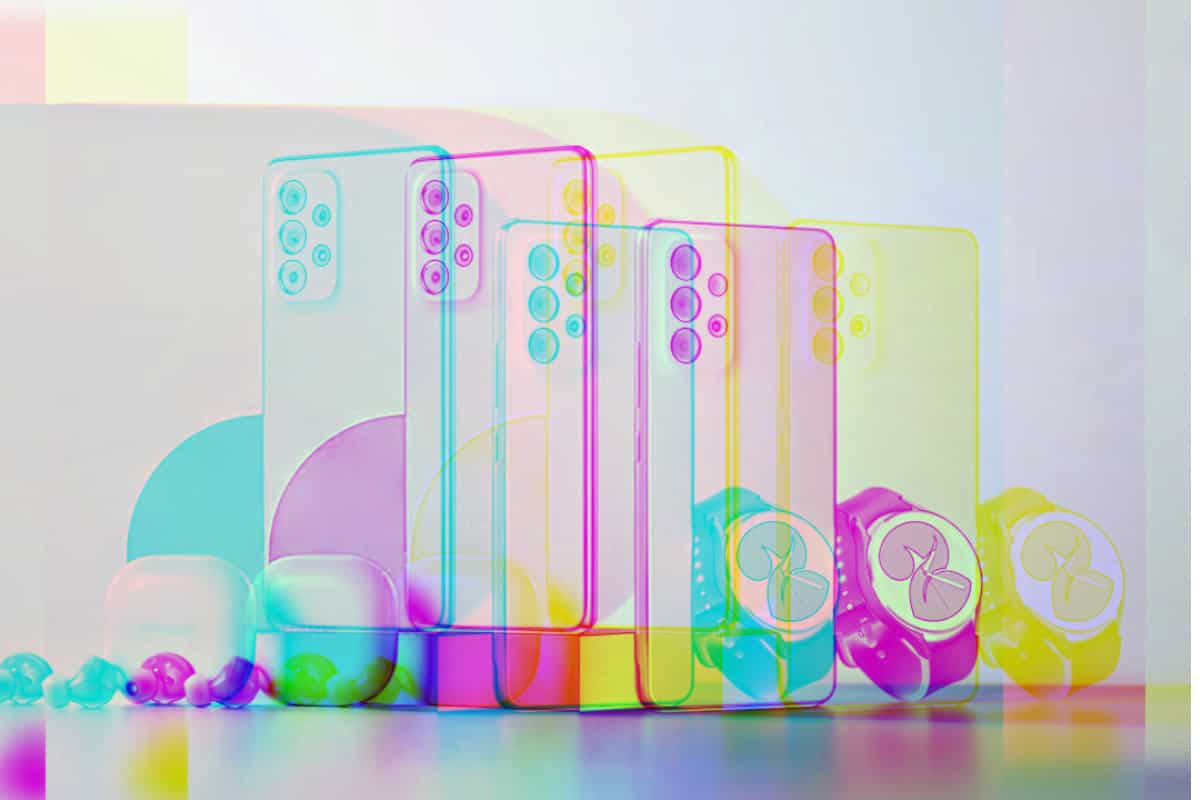 In this guide we'll go through all the most important Samsung Galaxy A53 features, so you can see exactly what you're getting should you choose to buy this phone…
---
The Samsung Galaxy A53 is a very popular phone. In fact, Samsung sells more of these phones than it does its newer, more powerful Galaxy S23 models.
And the reason for this is simple: the Samsung Galaxy A53 costs WAY less than the Galaxy S23 but it packs in plenty of specs and features which makes it far better value for money.
If you're on a budget but you do not want to scrimp on things like camera performance, design, and screen tech, the Samsung Galaxy A53 is a near-perfect option.
Let's dig into the Samsung Galaxy A53's features to find out more…
Design and Display Features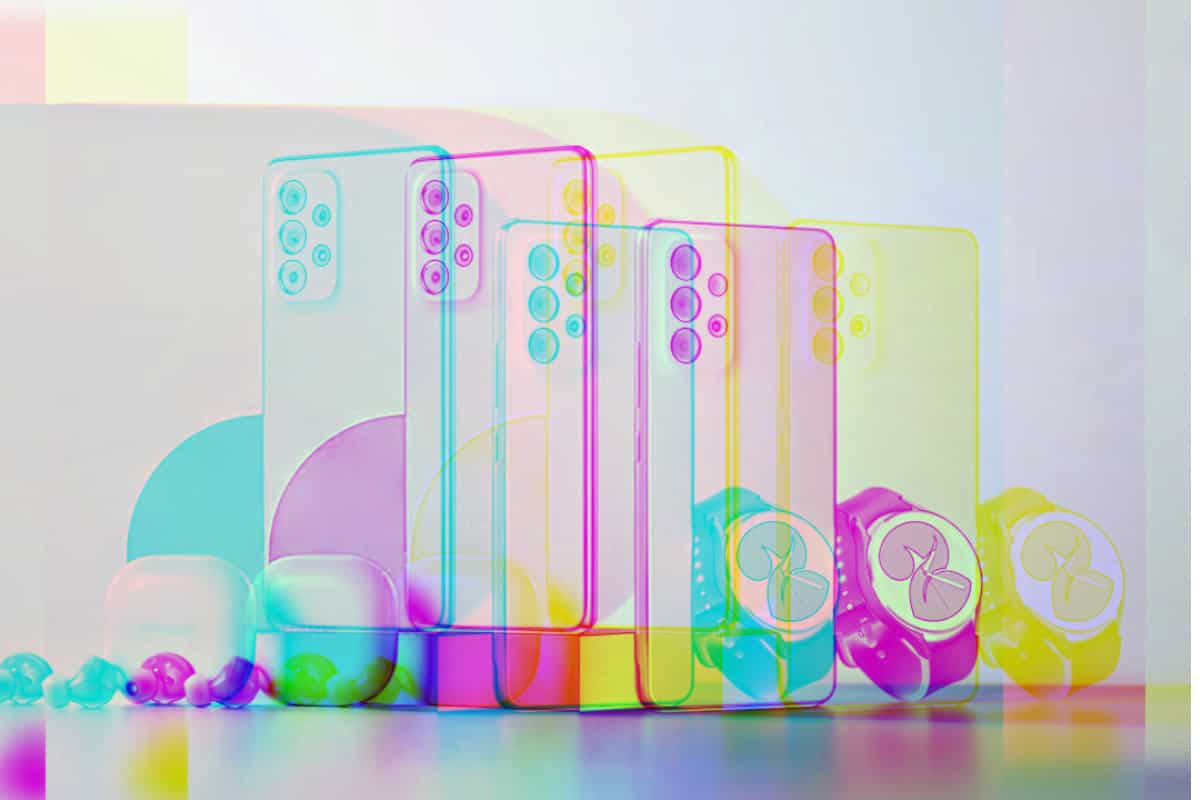 For a mid-ranger, the Samsung Galaxy A53 is one hell of a good-looking phone. Sharing more than a passing resemblance to the Galaxy S22, the Samsung Galaxy A53 looks way more expensive than its asking price.
From the overall styling of the front and back to Samsung's choice of bud materials (plastic and aluminium), every aspect of the Galaxy A53 kind of screams quality.
And you don't normally get that kind of thing at this price point.
The Samsung Galaxy A53 is available in three colors: black, white, and blue.
The device itself measures in at 159.6 x 74.8 x 8.1 mm and it weighs 189g, making it fairly lightweight.
It packs in a stunning 6.5in AMOLED display with Full HD+ resolution and, unlike plenty of mid range phones, it also comes with a 120Hz refresh rate.
The screen quality is top-notch too, as you'd expect from Samsung, providing excellent color accuracy and deep blacks for an immersive viewing experience.
If screen tech is important to you, the Galaxy A53 does not pull any punches in this regard.
Camera Features
64MP main, 12MP ultrawide, 5MP macro, 5MP depth sensor
Lots of classic Samsung camera modes
32MP selfie camera
One of the most notable features of the Samsung Galaxy A53 is its camera system.
The phone comes with a quad-camera setup that includes a 64-megapixel main sensor, a 12-megapixel ultra-wide lens, a 5-megapixel macro camera, and a 5-megapixel depth sensor.
On the front side, there's an impressive 32-megapixel selfie camera for high-quality self-portraits that'll also shoot 4K video.
The rear camera module will also shoot 4K too. Again, this is extremely impressive for a phone at this price point.
I cannot actually think of another phone on the market that can shoot 4K video with its front facing camera.
Performance
Underneath the hood lies an Exynos 1280 chipset paired with either 4GB or 6GB RAM.
This combination provides adequate performance while multitasking or running demanding apps such as mobile games or video editing software.
And while the Exynos 1280 isn't quite as good as its Snapdragon counterpart, it'll still get the job done in most instances. The only areas where you might run into trouble with things like hang and stuttering are if you plan on doing any extremely intense like high-end mobile gaming or photo and/or video editing.
For every day stuff, running apps and browsing the web and social media platforms, the Galaxy A53 performs in an exemplary fashion.
Battery Life
In terms of battery life, the Samsung Galaxy A53 packs in a sizeable 5000mAh battery that can last up to two days with light use. If you're more of a heavy user, you'll want to top it up every night.
Either way, whatever your usage type, the Galaxy A53 has more than enough juice to get through a full day's worth of use with some additional power left in the tank.
Software Features
The Samsung Galaxy A53 runs Android 13 out of the box with One UI (version 1.5) on top. One UI offers several customization options including themes, icon packs and gesture controls making operating your phone smooth as possible.
As Android themes go, Samsung's One UI is one of the better options. I still prefer Google's stock configuration on its Pixel phones, but Samsung has now got One UI looking great, placing it in a solid second place right behind Google.
Additional Features
Apart from these key features mentioned above, the Samsung Galaxy A53 also comes equipped with additional features like fingerprint scanner under the display and embedded in power button, face unlock, and NFC support for contactless payments via Samsung Pay.
Wrapping Up…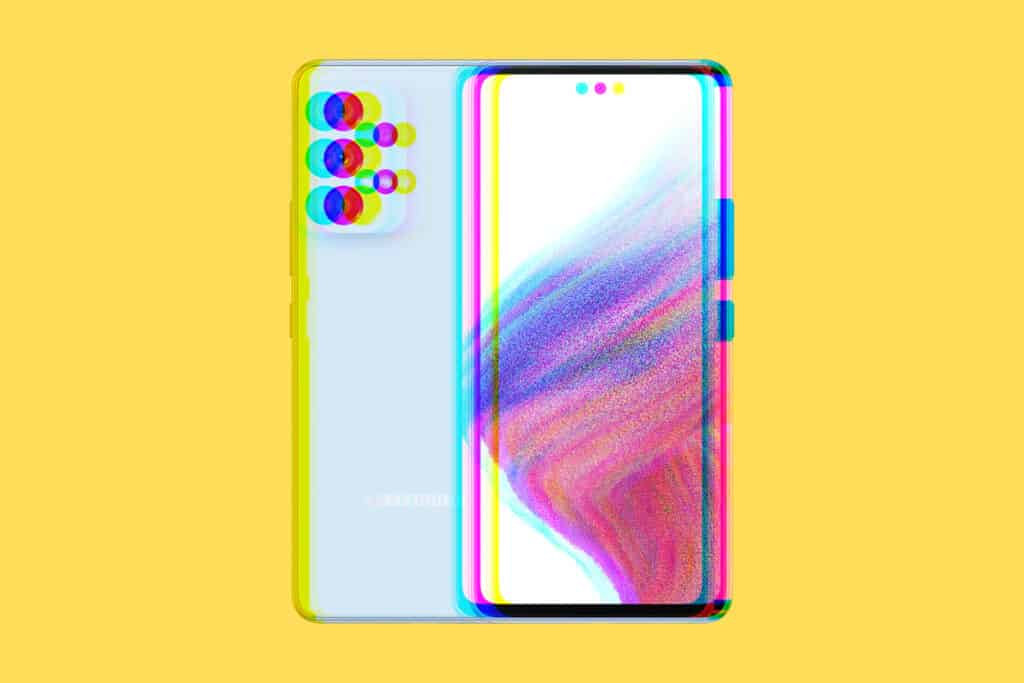 The Samsung Galaxy A53 is a popular phone. Samsung sells millions of these every single quarter. And the reason for this is simple: the phone delivers massive value for money, and this is very important to a lot of people.
For me, there are plenty of areas where the Galaxy A53 really excels, where it well and truly leaves the competition in its wake. And these areas are as follows:
The Camera – Samsung has outfitted the Galaxy A53 with a truly brilliant camera module, both on the front and the back. I honestly don't think you'll find a better camera system at this price point, so if imaging is important to you, the Galaxy A53 is something you should be looking at right now.
The Battery Life – With its 5000mAh battery and efficient 1080p display, the battery life on the Galaxy A53 is very impressive indeed. It'll do two days with light usage and a day and half with moderate to normal. It doesn't charge particularly fast, but that's OK given its price point and the fact that neither does Apple's iPhone 14 range.
The Overall Design – It doesn't look like a mid-range phone. This, for me, is one of the Galaxy A53's biggest USPs. The phone looks very similar to the Galaxy S22, it runs a 120Hz AMOLED display, and it is extremely easy on the eye.
What more could you want at this price!? Check out our full Galaxy A53 review for more details.
Richard Goodwin
Richard Goodwin has been working as a tech journalist for over 10 years. He has written for Den of Geek, Fortean Times, IT PRO, PC Pro, ALPHR, and many other technology sites. He is the editor and owner of KnowYourMobile.