OnePlus Nord 3: Everything You Need To Know [UPDATED]
---
---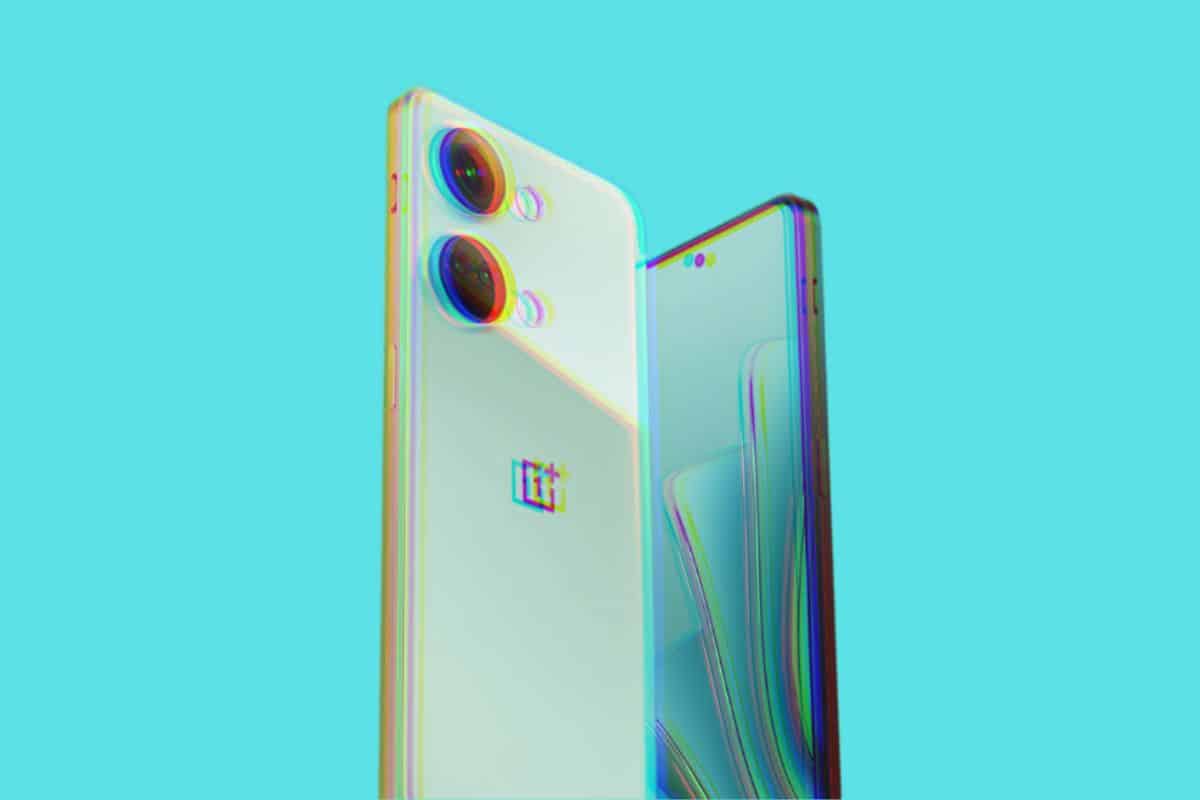 OnePlus Nord 3 is coming, and much stuff about the phone has leaked already! Here's everything you need to know.
OnePlus Nord 3 Specs In A Nutshell [What We Know So Far]
Display: 6.74-inch AMOLED display with 1.5K resolution and 120Hz refresh rate.
Chipset: Mediatek Dimensity 9000
Primary camera: 50MP Sony IMX890 with OIS
Secondary cameras: 8MP ultrawide + 2MP macro
Selfie camera: 16MP
Battery: 5000mAh with 80W fast charging
Miscellaneous: Alert slider, Stereo speakers
OnePlus Nord 3: LATEST NEWS
June 25, 2023: OnePlus Nord 3 unboxing with camera samples is published already by megabites.com.ph.
June 25, 2023: OnePlus Nord 3 European pricing leaked, said to start from €449.
June 25, 2023: YouTuber posts OnePlus Nord 3 unboxing already; it reveals pretty much everything!
June 23, 2023: OnePlus Nord Buds 2R is set to launch on July 5, as revealed by Amazon India. Nord 3 is set to launch alongside the TWS.
June 23, 2023: OnePlus Nord 3 launch announced by OnePlus. Two Nord phones are confirmed to launch.
May 18, 2023: First hands on images of OnePlus Nord 3 leaked.
OnePlus Nord 3 Release Date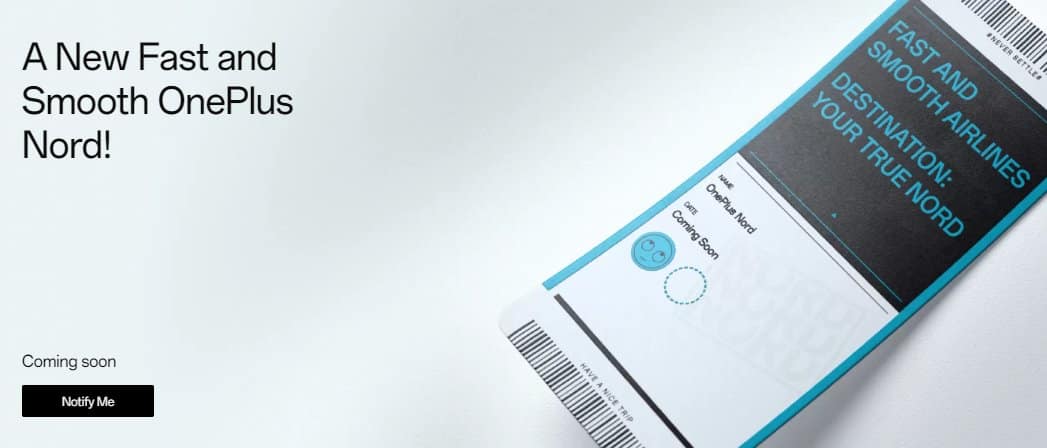 OnePlus has confirmed that OnePlus Nord 3 is launching soon and has listed the phone as coming soon on its website. But it hasn't revealed the release date of the phone yet.
OnePlus Nord Buds 2R is confirmed to launch on July 5. OnePlus Nord 3 is launching alongside the TWS, so we can expect it to launch on July 5.
OnePlus Nord 3 Price
The prices for OnePlus Nord 3 have been leaked for European and Indian markets.
For Europe, the prices are said to:
8/128GB: €449
12/256GB: €549
Indian market prices have also been leaked, where it is said to start at Rs 32,999.
OnePlus Nord 3 Design
OnePlus Nord 3 follows the new design language OnePlus introduced with OnePlus Nord CE 3 Lite, aka OnePlus Nord N30. The dual-ring camera array makes it stand out among other phones in this budget. With the dual camera arrays, we also get two flashes, making it look unique from the back.
Take a look at the unboxing images of OnePlus Nord 3 published by megabites.com.ph: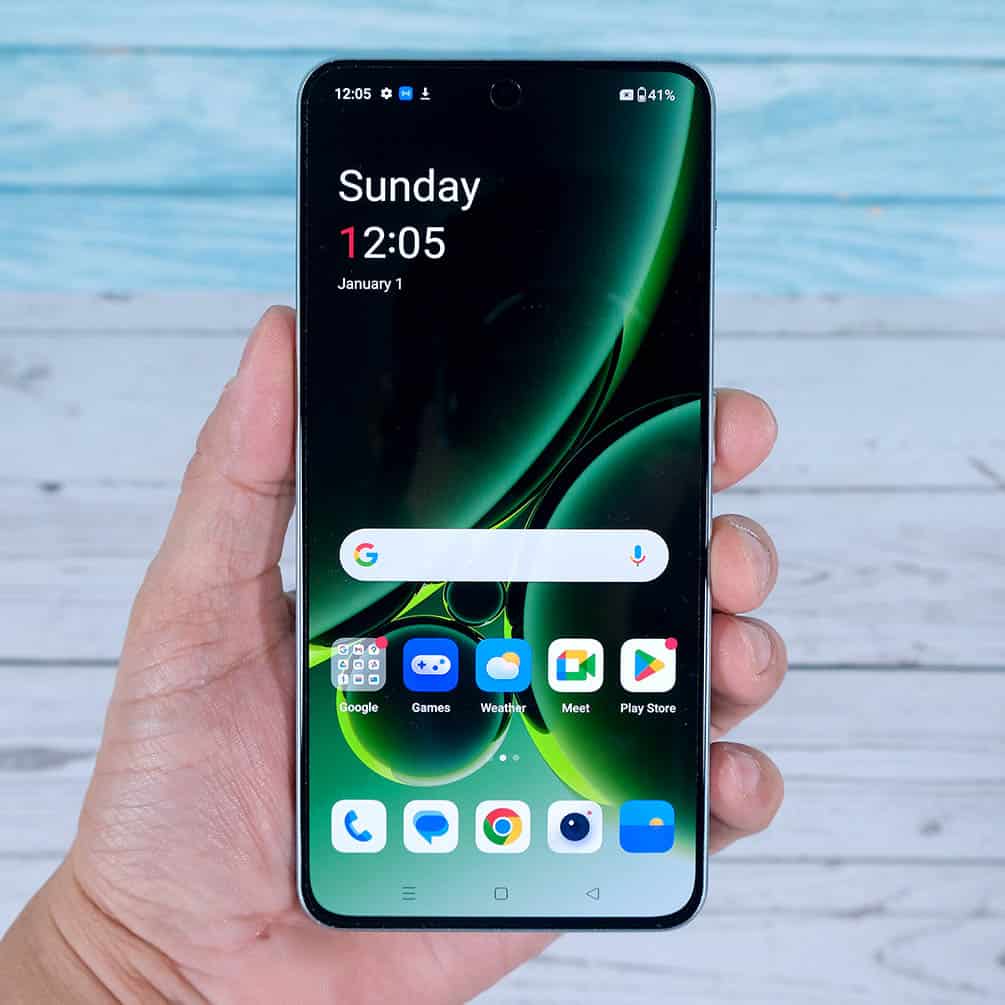 Compared to the predecessor of this phone, OnePlus Nord 2T, what OnePlus changed is that it took away the camera bump and made those two camera rings stand-alone, like what Samsung did going from Samsung Galaxy S21 Ultra to Galaxy S22 Ultra. Unlike Samsung phones, where each camera stands on its own, the cameras on Nord 3 are arranged differently; the top camera circle houses the primary camera, while the bottom one houses the secondary cameras. Also, when going from Nord 2T to Nord 3, OnePlus chose a flat frame, like many recent budget Android phones. The frame doesn't seem like a metal one, though; it is still a plastic frame. The back panel is also plastic; there's no glass back here like the pricier OnePlus phones.
Take a look at the images of OnePlus Nord 3, leaked back in May: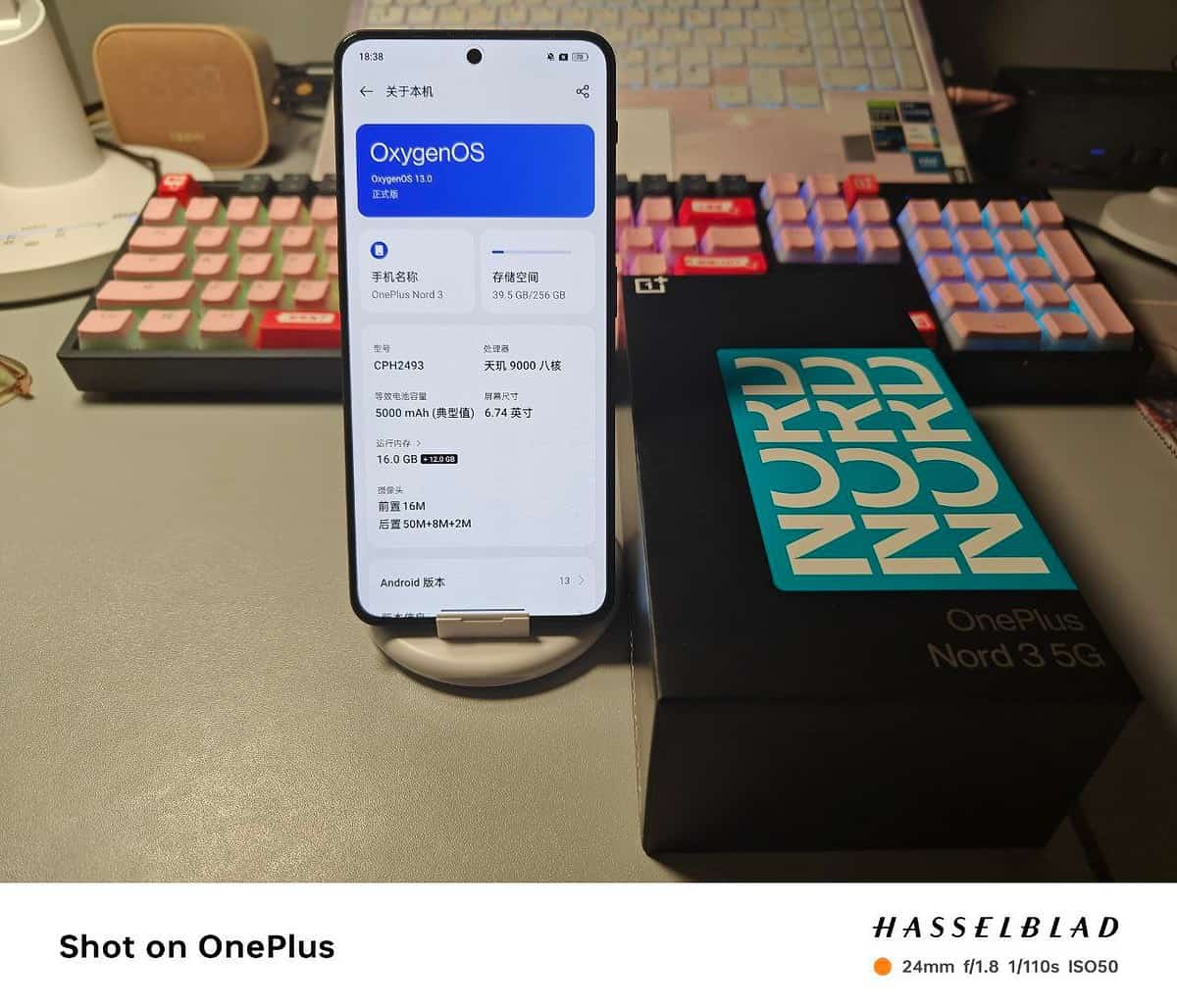 NOTE: If you look at the design, it is clear that OnePlus is relaunching the OnePlus Ace 2V, launched in China as OnePlus Nord 3 in the global market. But there's one change, and it's in the cameras. Read the cameras section to know more. Take a look at OnePlus Ace 2V: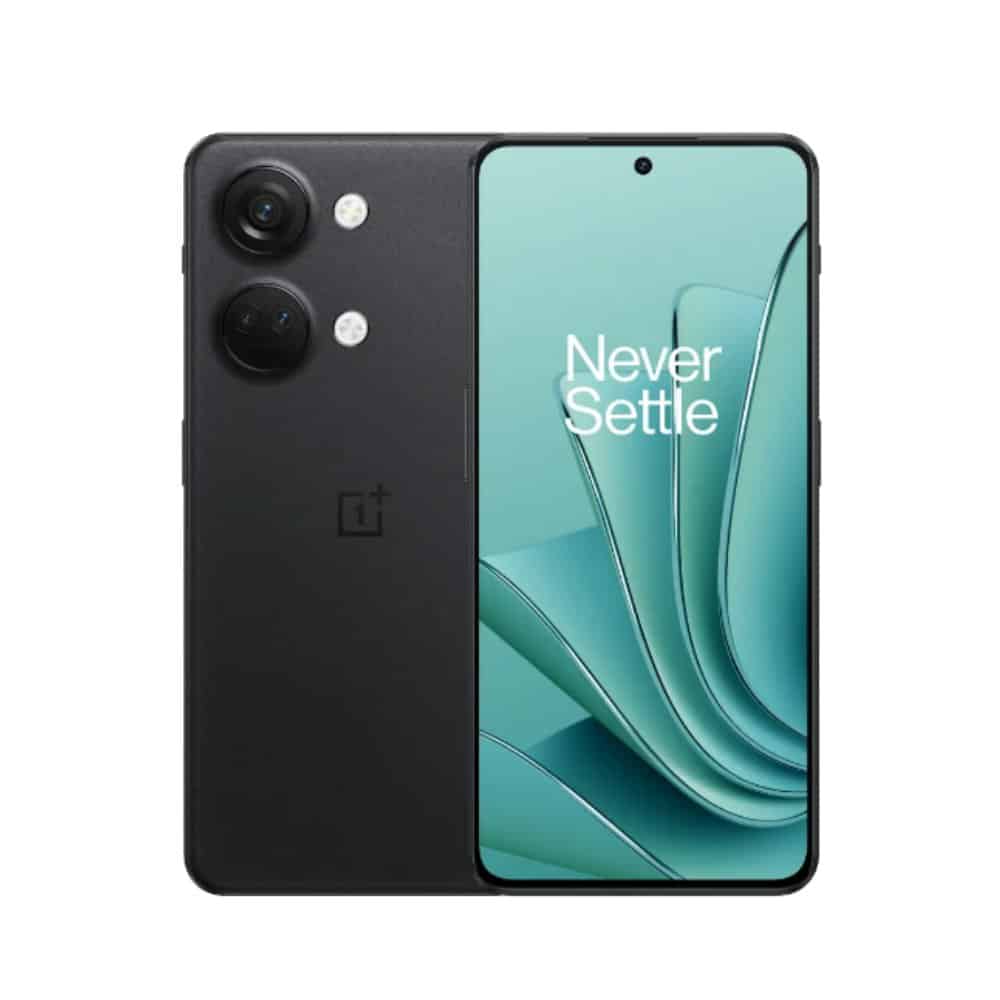 OnePlus Nord 3 Display
OnePlus Nord 3 will come with a 6.74-inch AMOLED display. It has a resolution of 1240 x 2772 pixels or 1.5K, a refreshing break away from the Full HD+ panels commonly seen in phones in this segment. It will support a refresh rate of 120Hz. The display might be protected by Asahi Glass and not the Corning Gorilla Glass protection we've accustomed to.
OnePlus Nord 3 Camera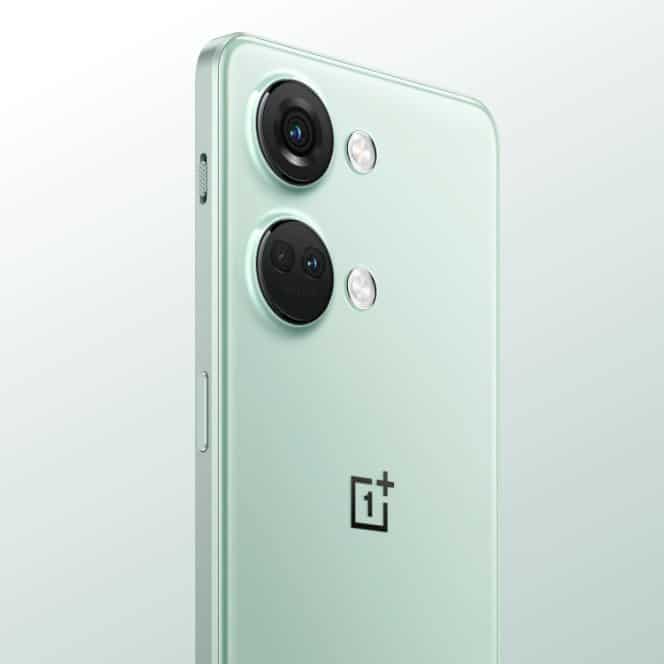 OnePlus Nord 3 will have a triple camera setup, with the same primary camera as the OnePlus 11 and OnePlus 11R. OnePlus did the same thing with OnePlus Nord 2 and OnePlus 9. Nord 3 uses the Sony IMX890 sensor, a 50MP sensor with support for OIS, making it comparable with the primary camera of the OnePlus 9. The secondary cameras are nothing special, just the usual combination of an 8MP ultrawide and a 2MP macro sensor. To the front, it is the same 16MP selfie shooter that OnePlus uses on most phones. The camera is the one thing that OnePlus Nord 3 does differently from OnePlus Ace 2V, as Ace 2V comes with a 64MP sensor.
Here are the camera samples from the first look of Nord 3 published by megabites.com.ph:
OnePlus Nord 3 Specifications & Key Features
According to the leaks, OnePlus Nord 3 will be powered by the powerful MediaTek Dimensity 9000 chipset. It is also corroborated by the fact that the OnePlus Nord 3 is almost a rebrand of the OnePlus Ace 2V launched in China, which came with the same chipset. MediaTek Dimensity 9000 is a very powerful chipset that compares to the Snapdragon 8+ Gen 1 in terms of performance. Unlike the previous Nord phones, which remained on the mid-range performance levels, you're getting a performance powerhouse with Nord 3.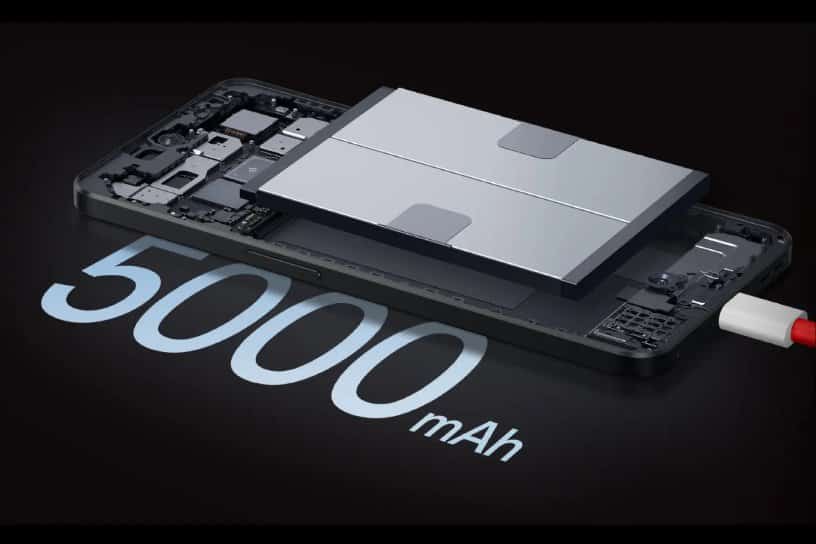 OnePlus Nord 3 will be backed up by a 5,000mAh battery and come with an 80W fast charger in the box. In China, OnePlus Ace 2V is advertised to go from 1-100% in 32 minutes; we can also expect the same time for OnePlus Nord 3.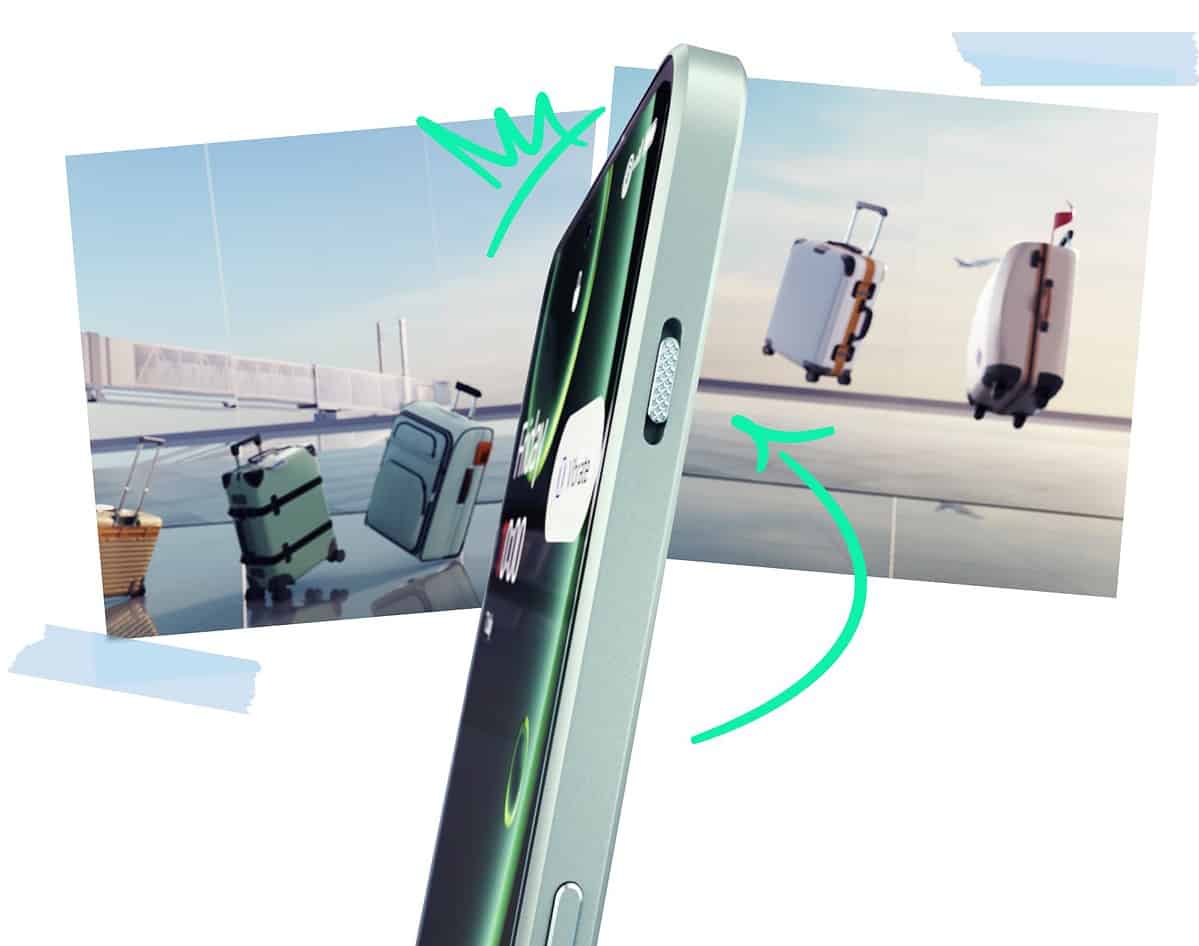 OnePlus Nord 3 will support stereo speakers, but it won't come with a headphone jack, which is present in OnePlus Nord N30. But Nord 3 will be coming with the Alert Slider; the company has already confirmed its presence in this upcoming phone.
Conclusion: Nord 3 Is Shaping Up To Be A Great Budget Smartphone!
After the smashing success of the OnePlus Nord, Nord 2, and Nord 2T, the successor OnePlus Nord 3 also looks promising. From the leaks, we can see that Nord 3 will have a great chipset to power it, a more than decent display, and a great camera.
OnePlus Nord 3 will be a great alternative to Samsung Galaxy A54, as it offers much more than the current Samsung budget warrior. Comparing the two phones will be interesting, seeing how OnePlus will price Nord 3 in the ballpark of Galaxy A54.
More than its comparison with Samsung Galaxy A54, it is interesting how this phone will undercut the pricier offerings from OnePlus' portfolio itself.
OnePlus 11R vs. OnePlus Nord 3 will be an exciting fight to see. OnePlus Nord 3 seems to bring almost everything OnePlus 11R has at a much lower price point. OnePlus 11R is powered by Snapdragon 8+ Gen 1, but OnePlus Nord 3 can match its performance because the Dimensity 9000 SoC is that powerful. OnePlus 11R and OnePlus Nord 3 seem to share the display and camera, but OnePlus 11R has slightly faster charging. OnePlus Nord 3 appears to offer almost everything OnePlus 11R offers, but it is offered at a much lower price!
Let's wait for the launch of the OnePlus Nord 3 now!
Abhijith S
Abhijith has been writing about Tech since 2013 on his own blogs. He handles Tech news in KnowYourMobile. He also used to host a YouTube channel about phones. Other than Tech, he is into Formula 1, Wrestling, various TV shows and buying Kindle books he barely reads.