Is A Nokia Phone Worth It? My 2 Cents – PROS & CONS
---
---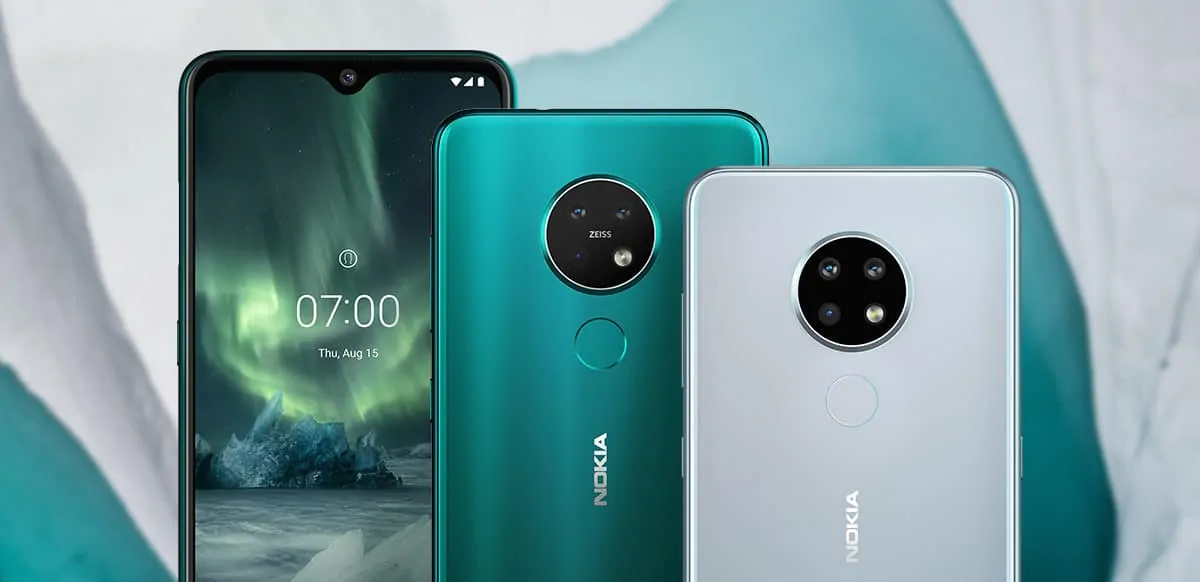 Nokia – now owned by HMD – makes a range of affordable, high-spec Android phones. But should you buy one over, say, something from Samsung or OnePlus? Let's investigate…
When it comes to phone brands, they don't get much more famous than Nokia – AKA the brand that started it all. If you were born before the start of the 1990s, you will easily remember a world completely dominated by Nokia and its legion of mobile phones.
The cult-classic Nokia 3310, often referred to as The Brick Phone, is perhaps the most well known of Nokia's many, many phones. In fact, it was so popular, that Nokia's new owners, HMD, decided to do a remake a few years ago with the release of the colorful 4G and non-4G Nokia 3310.
More recently, so during the last few years, Nokia has once again been attempting to rebrand itself as a big player in the Android space. It now makes a whole host of Android-powered phones across a range of price points. But are these Android phones any good or are you better off elsewhere, somewhere more familiar like Samsung or OnePlus?
Nokia Phone PROS – Why You'd Get One…
As always, let's start with the pros of owning a Nokia phone. In a sea of Android phones, standing out from the crowd is tricky – just as Sony. You need more than specs to make a dent in today's market. You need USPs, value for money, and innovative hardware. And Nokia's recent output attempts to score big in every one of these niches.
#1 – Lots of Choice (Flagships To Budget Options)
One of the coolest things about Nokia's Android line-up of phones is that it caters to pretty much every type of user – from those that want a flagship to those that don't want to spend more than £150 on a mobile phone. HMD even sells a bunch of Nokia feature phones too, for those that don't want a smartphone.
If you know what you're after, how much you want to spend, and have a basic idea of the kind of functionality you want, this level of choice is very nice. At the top-end, you have phones like the Nokia 9 PureView and Nokia 8 Sirocco, and at the bottom, cheaper alternatives like the Nokia 5.1 and Nokia 2.3.
Like Samsung, Nokia is taking the approach that if you build a phone for every possible price bracket, you will sell more phones. But what Nokia doesn't seem to understand is that Samsung spends BILLIONS marketing its phones, whereas HMD just seems to believe if they build them the sales will come.
Either way, you have plenty of choices when it comes to Nokia phones, although I would argue that if you want a "true" Android flagship experience, you're going to be better off with something from Samsung. Nokia's flagship phones – the Nokia 9 PureView – still have a whiff of the mid-range about them…
#2 – Stock Android, Just Like A Pixel Phone
One of the big draws of Nokia's Android phones is that they run pretty much the same software as Google's Pixel phones – AKA stock Android. This means, when you use the phone, you're using Android as Google intended. It also means there is far less bloatware than you get on Samsung and even OnePlus Phones.
#3 – They're All Priced Aggressively – Even The Flagships
The Nokia 9 PureView is HMD's current flagship Nokia phone, meaning it is the most expensive option you can buy in the range. However, the Nokia 9 – with its five lens camera – still only retails for £529 or $699 in the US, making it cheaper than both the Galaxy S20 and the iPhone 12.
And for that money, you're getting a fairly solid phone too. You have decent specs, plenty of storage, and an impressive five-lens Carl ZEISS camera on the rear. But where Nokia's strength really resides is in its cheaper phones. You can pick up one of its lower-end phones for less than £150. And, according to HMD, still get Android 11 inside the next few months.
Again, the flagship phones aren't true flagships. But that's fine. For the vast majority of users, they possess more than enough power and performance. And if you're in the market for a cheap Android phone, Nokia has some of the best in the business right now – and they're all very solid phones too!
#4 – Solid, Reliable Design
Nokia once invented a phone that was dubbed invincible. Granted, that was back in the 1990s, and the guys behind that are now probably collecting their pensions, but the company's more recent output shows it has not lost any of its attention to detail when it comes to industrial design.
From the cheapest Nokia phone on the market up to the Nokia
#5 – Great Cameras w/ ZEISS Optics
Most of Nokia's more expensive phones come with ZEISS optics, so if camera performance is important to you, then you're in very good hands. The Nokia 9 PureView, for instance, has five cameras on its rear and will capture very impressive-looking stills and video. The phone itself is also a lot cheaper than anything from Apple or Samsung.
Here's what HMD said about the Nokia 9 PureView at launch:
Nokia 9 PureView features the world's first five camera array with ZEISS Optics to put next generation computational imaging technology into the hands of advanced photography enthusiasts. Every picture taken with a Nokia 9 PureView is in HDR, five cameras simultaneously capture the image and fuse it together into one 12MP photo with outstanding dynamic range and depth of field. Designed with the needs of photography enthusiasts at its heart, Nokia 9 PureView also features the ability to capture images in uncompressed RAW "DNG" format and edit them directly on the phone yourself thanks to our partnership with Adobe Lightroom. It has been said that 50% of the art of photography is in post-production and with Nokia 9 PureView you have every opportunity to shine.

Wrapping Up: Are Nokia Android Phones Worth It?
As you can see, there's a lot to like about Nokia's Android phones. They all ship with stock Android, so the UX is gorgeous, just as Google intended. You're guaranteed two years' worth of Android updates, plus three years' worth of monthly security updates. And you have great industrial design and solid cameras on its middle-to-higher-end models.
Are they a better option than an Android phone from Samsung? Probably not – but that's not the point. The point here is that Nokia phones are cheaper, pack in a lot of great functionality, and offer a different option for phone users that place value for money over specs and fancy features like 120Hz displays and expensive CPUs like the Snapdragon 875.
For the average user, a Nokia Android phone will be more than enough. You get excellent camera tech, solid performance, great software, and good support. Add in solid battery life and great industrial design and you're in a very good place when it comes to reliability and usability in general. I've used a bunch of Nokia phones in the last 12 months and they were all very impressive.
So, if you're thinking about getting one, go for it – you're in very good hands.
Richard Goodwin
Richard Goodwin has been working as a tech journalist for over 10 years. He has written for Den of Geek, Fortean Times, IT PRO, PC Pro, ALPHR, and many other technology sites. He is the editor and owner of KnowYourMobile.