iPhone 15 Pro & Pro Max Features: What's New For 2023?
---
---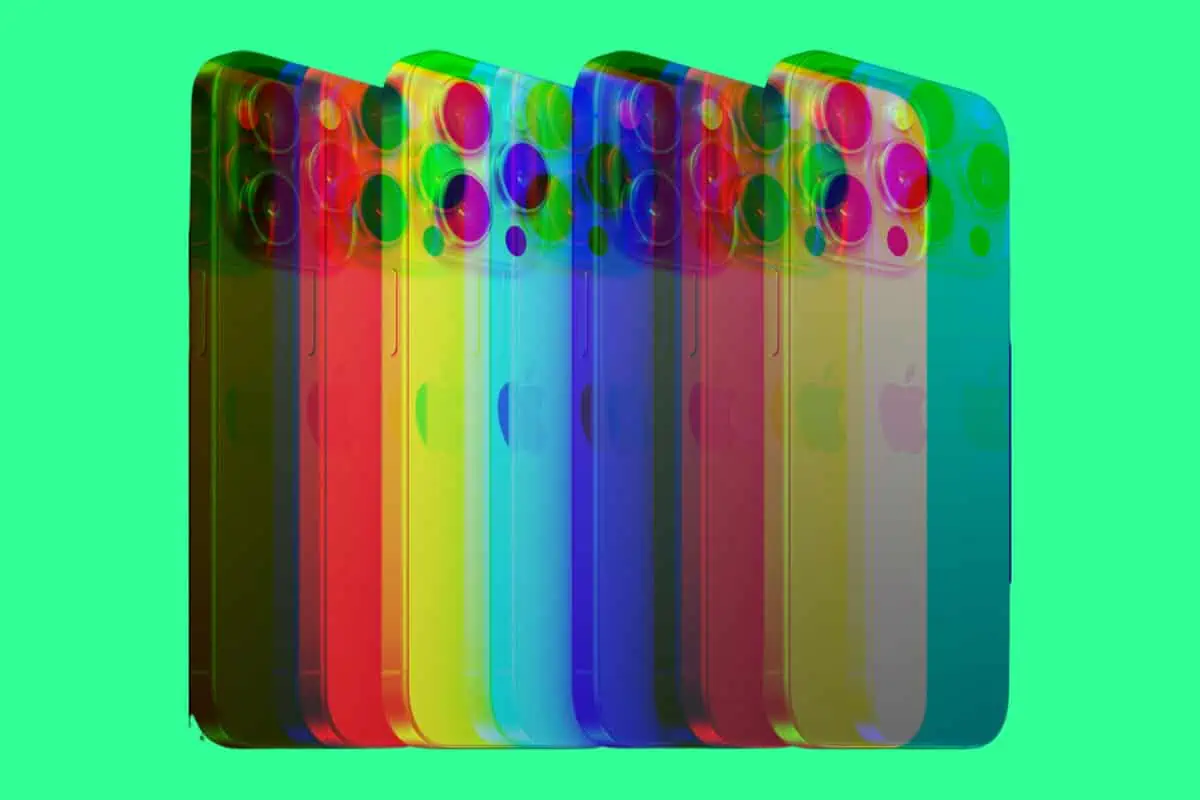 Here's everything you need to know about the new iPhone 15 Pro and iPhone 15 Pro Max features, including a detailed breakdown of all the major updates and new camera tech…
---
---
Key Takeaways: iPhone 15 Pro and Pro Max
Design: Titanium Frame Lighter and more durable.
Action Button: Multi-Function Replaces mute switch.
Performance: A17 Pro Chip 10% faster CPU, 20% faster GPU.
Camera: 48MP Main Advanced stabilization and 5x telephoto on Pro Max.
Connectivity: Ultra Wideband Precise location and Wi-Fi 6E support.
Data Transfer: USB-C Fast speeds up to 10Gbps.
Pricing: Starts at $999
Apple's 2023 flagship smartphones, the iPhone 15 Pro and Pro Max, are here, and they're more than just incremental upgrades. From an aerospace-grade titanium design to a groundbreaking A17 Pro chip, the company's new flagship iPhones for 2023 bring with them plenty of changes and updates.
But unlike previous years, it is the iPhone 15 and iPhone 15 Plus that appear to be the more interesting updates. Both of Apple's base models have received a complete overhaul with a raft of new features like Dynamic Island and USB C and, most importantly, no price increases.
The 15 Pro and 15 Pro Max are still solid updates in their own right, packing in myriad new features and capabilities, but for most people it will be the iPhone 15 and iPhone 15 Plus that make the most sense, with respect to overall value for money.
Here's everything you need to know about the iPhone 15 Pro and iPhone 15 Pro Max's new features and updates…
iPhone 15 Pro & 15 Pro Max Features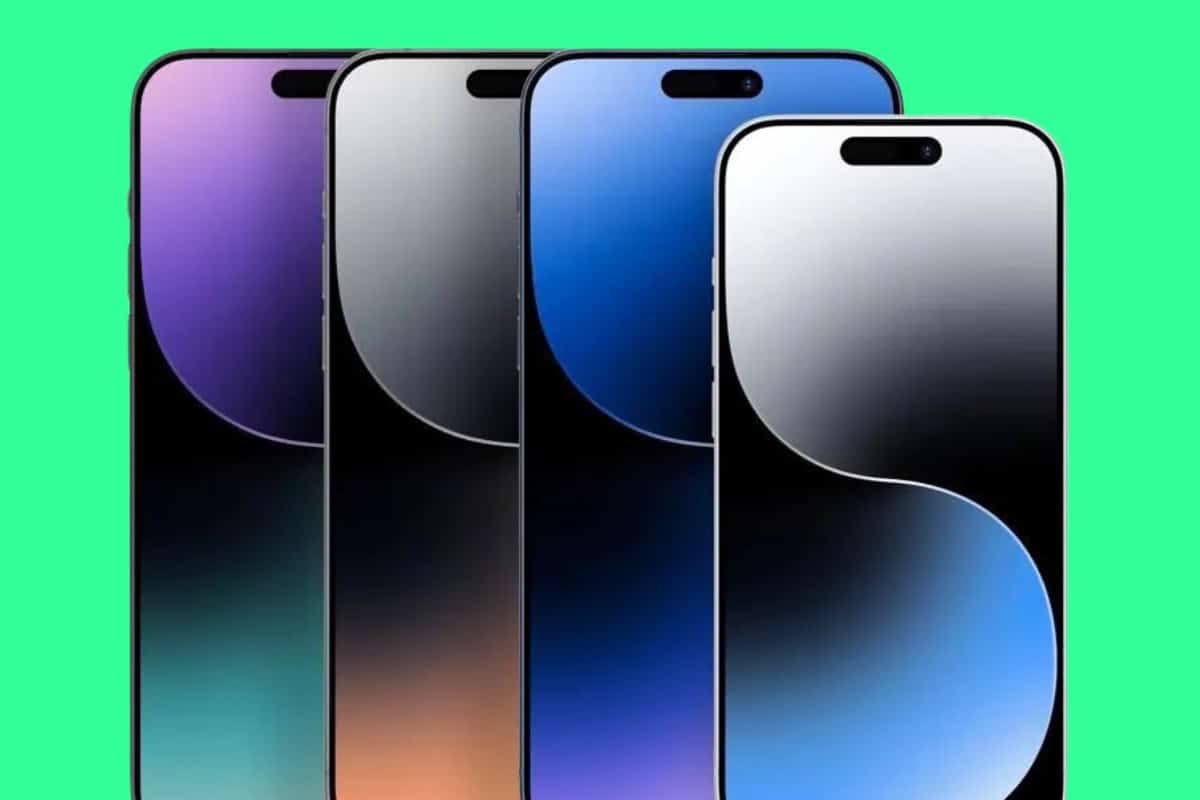 Design: More Than Just Good Looks
Aerospace-Grade Titanium: Lighter, more durable frame with a brushed finish.
Ergonomic and Sleek: Contoured edges and slimmer bezels for better grip and appearance.
The new iPhones feature an aerospace-grade titanium frame with a brushed finish. This isn't just for show; it makes the phones lighter and more durable. The contoured edges and slimmer bezels offer an ergonomic grip and a sleek appearance.
This is the most pro lineup we have ever created, with a state-of-the-art titanium design, the best iPhone camera system yet that enables game-changing new workflows, and the A17 Pro chip, which ushers in a new chapter of performance and games never before seen on iPhone, said Greg Joswiak, Apple's senior vice president of Worldwide Marketing.

iPhone 15 Pro and iPhone 15 Pro Max represent the best of Apple design and industry-first innovations to help enrich the everyday experiences of our users, while enabling them to unleash their creativity.

Apple
Is the new frame actually a new feature? Yes, kind of. But for most people, it will only be something they ever see once or twice because nearly all iPhone users run their phones in cases. Still, I guess it is nice to have it there and know that, should you wish to live case-free, you can do so.
Action Button: The Mute Switch, Reimagined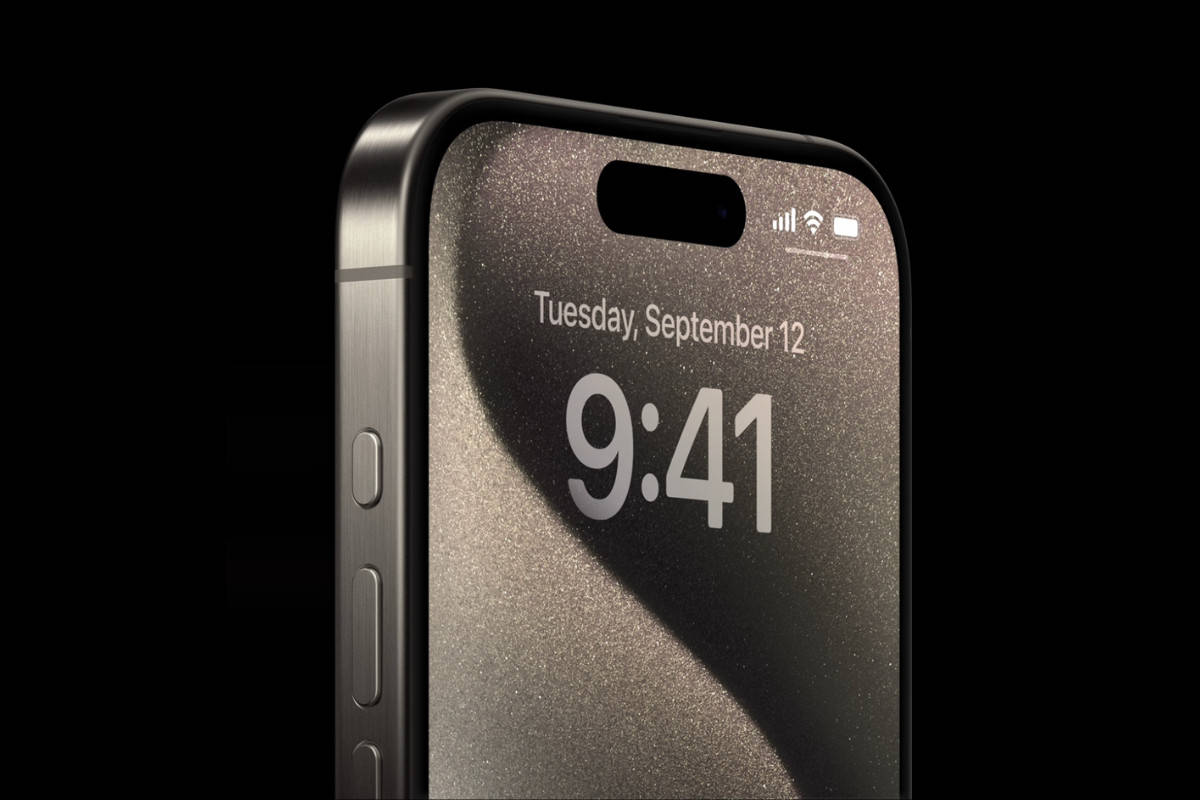 Versatile Control: Replaces traditional mute switch and offers multiple functions, including quick camera access and voice recording.
Say goodbye to the traditional mute switch. The iPhone 15 Pro introduces the Action Button, a versatile tool that toggles between ring and silent modes, starts voice recordings, launches the camera, and even triggers custom actions via shortcuts—all with haptic feedback.
Performance: A17 Pro Chip Unleashed
A17 Pro Chip: Industry's first 3-nanometer chip, offering up to a 10% faster CPU and a 20% faster, 6-core GPU.
Enhanced Gaming: Hardware-accelerated ray tracing for smoother graphics; console-quality games like Resident Evil Village now playable.
Powered by the groundbreaking A17 Pro chip—the industry's first 3-nanometer silicon—the iPhone 15 Pro and Pro Max set new standards in smartphone performance. This is Apple's most significant GPU redesign to date.
The revamped CPU delivers a speed boost of up to 10% (compared to the A16 CPU), while the Neural Engine, now twice as fast, enhances iOS 17 features like advanced autocorrect and Personal Voice.
The pro-class GPU, featuring a new 6-core design, is up to 20% faster and more energy-efficient. It also introduces hardware-accelerated ray tracing, which is four times faster than its software-based counterpart.
This results in smoother graphics and more immersive AR and gaming experiences. For the first time, console-quality titles like Resident Evil Village, Death Stranding, and Assassin's Creed Mirage are playable right on your iPhone.
Beyond performance, the A17 Pro chip includes a dedicated AV1 decoder for more efficient, high-quality streaming. And with the introduction of a new USB controller, the iPhone 15 Pro models support USB 3 speeds for the first time, enabling fast data transfer and 4K video output at 60 fps HDR.
Camera: A Leap in Photography
48MP Main Camera: Larger sensor and new coating for reduced lens flare.
5x Telephoto on Pro Max: Supported by Apple's most advanced stabilization.
Ultra-Wide Upgrades: Improved Night mode and Smart HDR.
The 48MP main camera now features a larger sensor and a new coating to reduce lens flare. The Pro Max variant takes it a step further with a 5x telephoto camera, supported by Apple's most advanced stabilization system.
The Ultra-Wide camera isn't left behind; it comes with improved Night mode and Smart HDR functionalities. These upgrades make depth information capture more accurate, enhancing Portrait and Night modes.
Connectivity: Future-Proofed
Ultra Wideband Chip: Precise location sharing and greater range.
Wi-Fi 6E and More: Expanded compatibility with modern networks and smart home devices.
The second-generation Ultra Wideband chip allows for precise location sharing and greater range. With Wi-Fi 6E support, Qi2 wireless charging, and Thread technology, these iPhones expand their compatibility with not just with modern carrier network standards, but also smart home devices and the latest peripherals and accessories.
USB-C and Fast Data Transfer Speeds
USB-C Connector: First-time inclusion allows for fast data transfer speeds up to 10Gbps.
For the first time, iPhones come with a USB-C connector, enabling fast data transfer speeds up to 10Gbps. This is a game-changer for professionals who can now transfer 48MP ProRaw photos and ProRes videos directly to an external drive.
Improved Night mode and Smart HDR
Next-Gen Portrait Mode: Automatic subject detection and post-capture adjustments.
Improved Night Mode and Smart HDR: Enhanced low-light and high-dynamic-range photography.
The devices offer a next-generation Portrait mode that detects subjects automatically and allows for post-capture adjustments. Improved Night mode and Smart HDR further enhance the device's capability to capture stunning images.
Pricing and Apple Trade-In Program
The iPhone 15 Pro starts at $999 for the 128GB model, and the Pro Max at $1,199 for the 256GB variant. Both are available in multiple Titanium colors. Don't forget the Apple Trade-In Program if you're looking to upgrade.
Is The iPhone 15 Pro Max Worth It?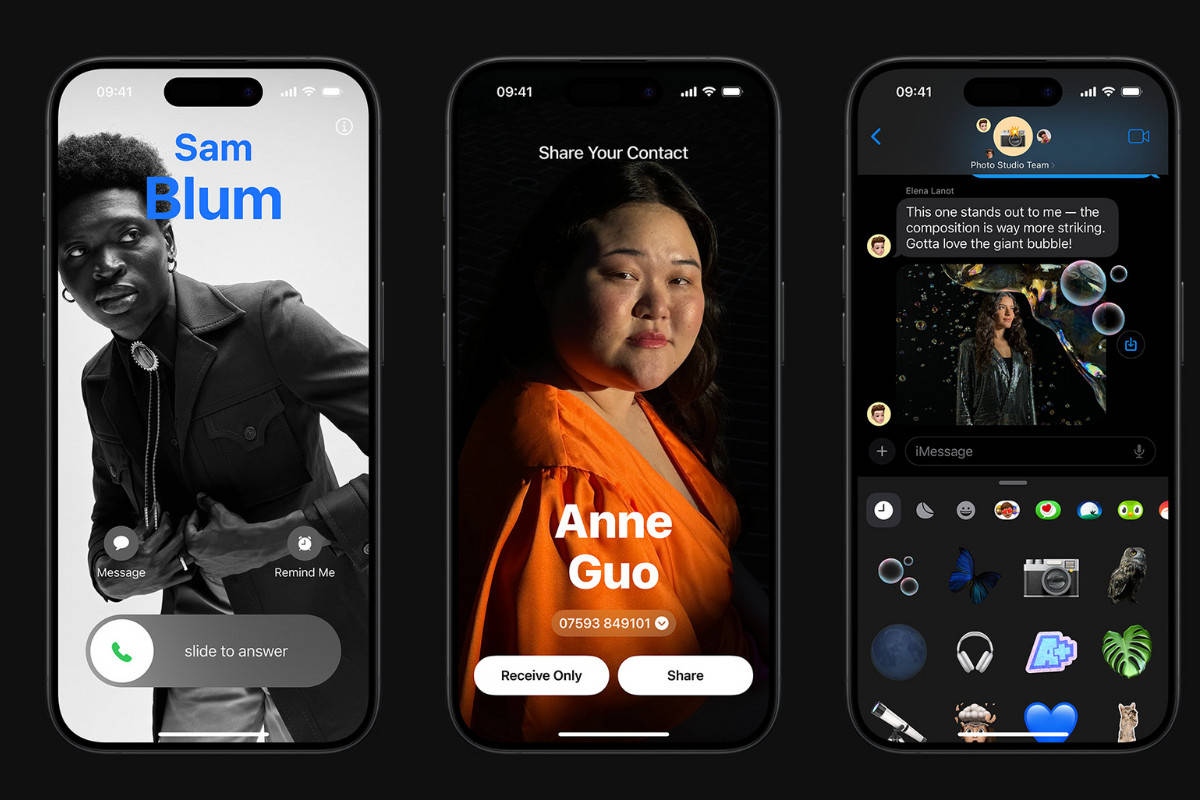 Seamless iPhone and Mac integration, as well as compatibility with the Apple Watch, make these devices more than just phones; they're a key part of Apple's interconnected ecosystem.
In summary, the iPhone 15 Pro and Pro Max offer a compelling mix of design, performance, and features that set new standards for what smartphones can do. Whether it's the fast data transfer speeds, the A17 Pro chip, or the advanced camera capabilities, there's plenty here to justify an upgrade.
However, for the first time in as long as I can remember, the case for going with the iPhone 15 or iPhone 15 Plus might actually be stronger. These base model phones are cheaper and now feature many of the features that were usually reserved for Apple's Pro models – things like Dynamic Island and a 48MP main camera sensor.
The Pro models have the base models whipped in the camera and overall performance department. But the average user – and let's be frank, that's over 90% of Apple's user base – the iPhone 15 and iPhone 15 Plus with their respectable pricing and array of new updates kind of make more sense.
Richard Goodwin
Richard Goodwin has been working as a tech journalist for over 10 years. He has written for Den of Geek, Fortean Times, IT PRO, PC Pro, ALPHR, and many other technology sites. He is the editor and owner of KnowYourMobile.