Why You Should (And Shouldn't) Buy An iPhone 12 Refurbished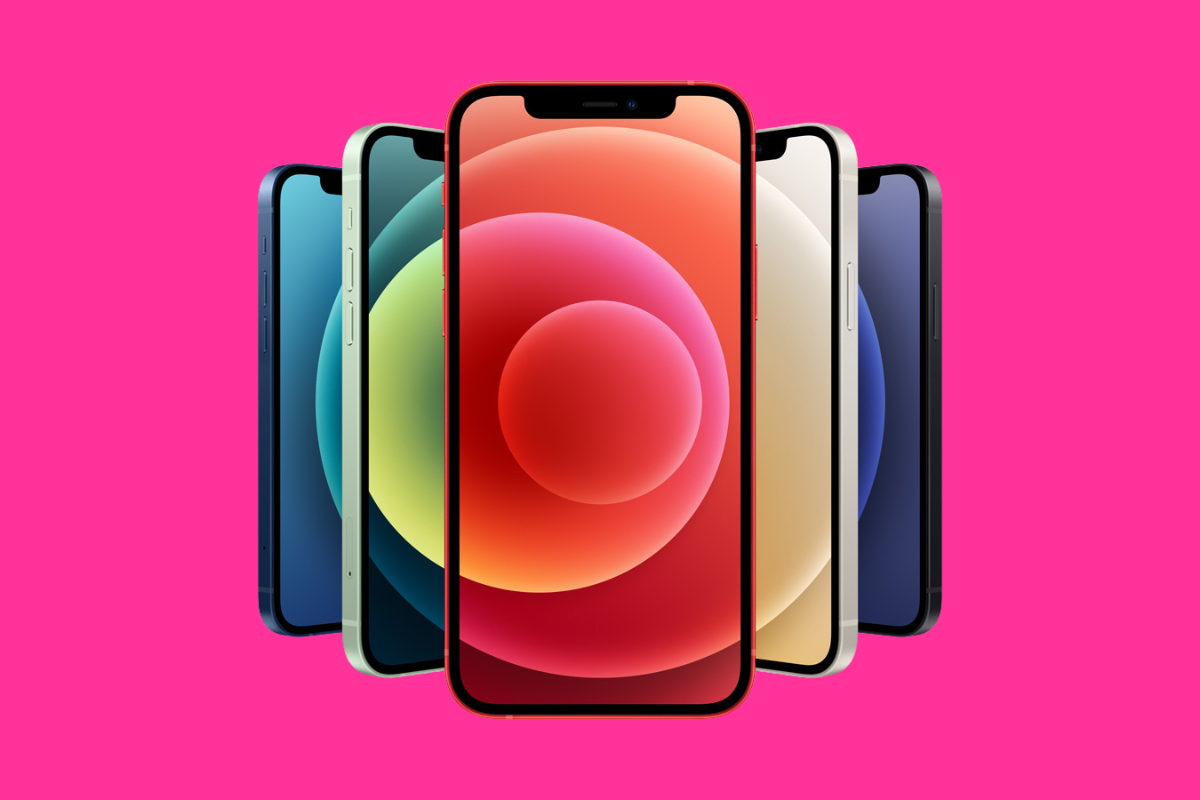 🌟 Key Takeaways
📱 Why iPhone 12 is a Smart Buy:
💰 Budget-Friendly: Post-iPhone 15 launch, iPhone 12's price has dropped significantly. It's a steal for those watching their wallets! 🤑
🚀 Powerful Performance: With the A14 Bionic chip, expect smooth gaming and multitasking. 🎮
📸 Stellar Camera: Not the latest, but snaps photos that rival newer models. Perfect for photography buffs! 📷
🔋 RAM & Storage Flexibility: Choose from 64GB, 128GB, or 256GB with a solid 4GB RAM. 🗃️
🌐 5G and Vivid OLED Display: Step up from iPhone 11 with faster internet and a crisper screen. Perfect for streaming and browsing! 📺
🔄 Consistent iOS Updates: Apple's support means your iPhone 12 stays updated and secure into the late 2020s. 👍
---
🤔 Why You Might Hesitate:
🔋 Subpar Battery Life: iPhone 12's battery drains faster, especially with 5G use. Might need a mid-day charge. ⚡
🆙 iPhone 13: The Better Alternative?

🔋 Longer Battery Life: Lasts longer, perfect for heavy users. 🕒
📸 Enhanced Camera: Better shots, better memories. 🌄
🚀 Superior Performance: Noticeably smoother in daily use. 💨
🎯 The Bottom Line:
---
Navigating the world of smartphones can be a daunting task, especially when considering refurbished models like the iPhone 12. As a user who's had hands-on experience with various iPhones, I understand the nuances of Apple's ecosystem.
Here, we'll delve into the pros and cons of opting for a refurbished iPhone 12, enriched with specific facts and specs that potential buyers need to know.
Why You Should Buy a Refurbished iPhone 12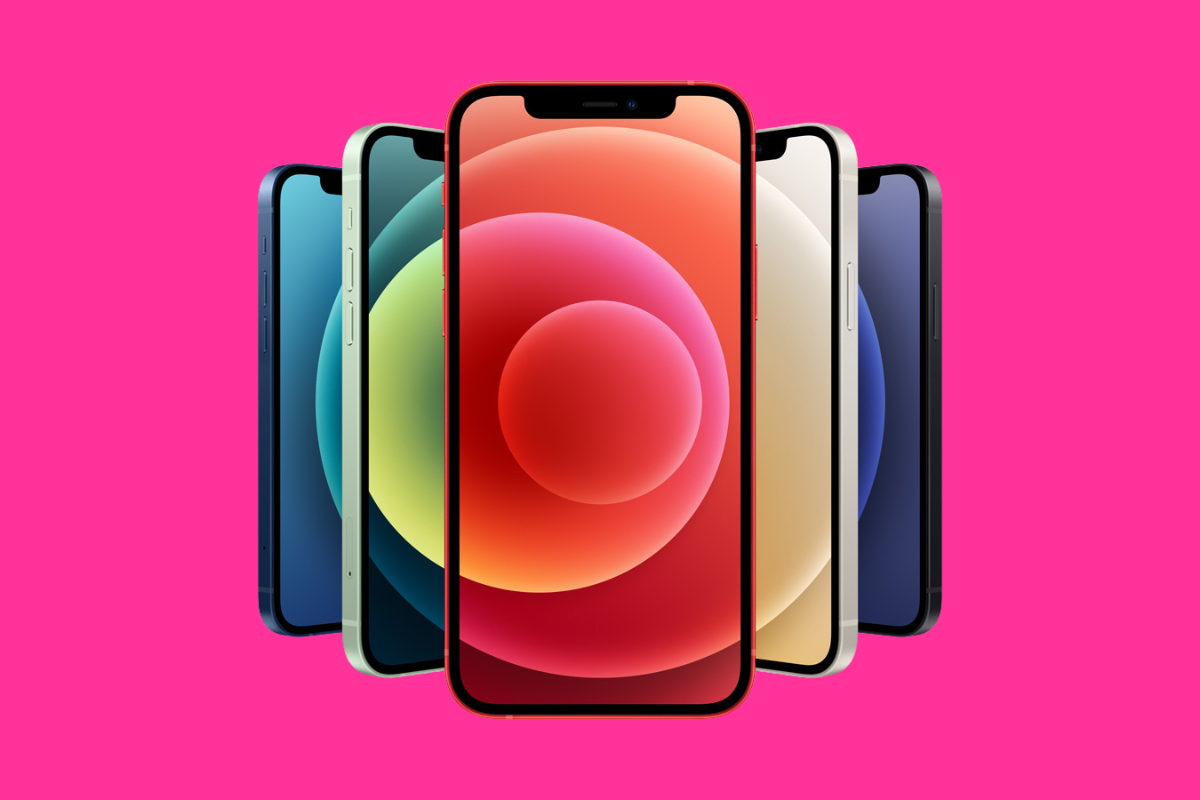 Cost-Effective Choice
Since the launch of the iPhone 15, the price of the iPhone 12 has significantly decreased, making it an attractive option for those on a budget. I recall the excitement of grabbing an iPhone 12 at almost half the price of the latest model while still enjoying many of the premium features.
Impressive Specifications
The iPhone 12's A14 Bionic chip remains competitive, handling everything from gaming to multitasking with ease. Its camera module, though not as advanced as the latest models, captures stunning images. I've often found the photo quality indistinguishable from higher-end models in everyday use.Key Features:
Powerful A14 Bionic Chip
The A14 Bionic Chip, featured in the iPhone 12, is a marvel of modern technology, blending power and efficiency in a way that significantly enhances the user experience.

Here's a deeper look into why this chip is so impressive:
Advanced Architecture: The A14 Bionic is built on a 5-nanometer process, which is a leap forward in semiconductor technology. This smaller size means more transistors can fit into the same space, leading to increased performance and efficiency.
Speed and Efficiency Cores: The chip includes six cores — two high-performance cores and four efficiency cores. This configuration allows the iPhone 12 to handle demanding tasks like high-end gaming and professional photo editing with ease, while also being efficient in everyday tasks to save battery life.
Powerful Neural Engine: The 16-core Neural Engine in the A14 Bionic is capable of performing 11 trillion operations per second. This immense power is crucial for advanced machine learning tasks, such as photo and video analysis, voice recognition, and more, making the iPhone 12 incredibly smart and adaptive.
Enhanced Graphics Performance: The four-core GPU in the A14 Bionic provides up to 50% faster graphics performance compared to previous generations. This means smoother visuals in games and apps, making the iPhone 12 a great choice for gaming enthusiasts and professionals who rely on graphic-intensive applications.
Improved Energy Efficiency: Despite its power, the A14 Bionic is also designed to be energy-efficient, contributing to longer battery life. This efficiency is crucial for maintaining performance throughout the day without frequent recharging.
Support for Advanced Photography: The A14 Bionic chip enhances the iPhone 12's camera capabilities, supporting computational photography features like Night mode, Deep Fusion, and Smart HDR 3. These features allow users to capture stunning images in various lighting conditions with minimal effort.
Advanced Camera System
The advanced camera system of the iPhone 12 is a standout feature, offering users a blend of high-quality imaging technology and user-friendly functionality.
Here's a closer look at how this camera system benefits the user:
Dual-Camera System: The iPhone 12 features a dual-camera setup with a 12MP ultra-wide and a 12MP wide lens. This combination allows for versatile photography, from capturing expansive landscapes to detailed close-ups.
Night Mode: The Night mode on the iPhone 12 is a game-changer for low-light photography. It automatically kicks in under dim conditions, allowing users to capture clear, detailed, and vibrant photos even in poorly lit environments.
Deep Fusion: This is an advanced image processing system that uses machine learning to bring out the textures, details, and colors in your photos. It works especially well in medium to low light, ensuring that your photos are rich in detail.
Smart HDR 3: This feature balances the elements in a photo, adjusting for light and dark areas to produce images with more natural lighting and color. It's particularly effective for shots with high contrast, like outdoor scenes with both shadows and bright spots.
4K Video Recording: The iPhone 12 allows users to record videos in 4K resolution at 60 frames per second, ensuring high-quality, cinematic video capture. This is ideal for creating professional-looking content right from your phone.
Dolby Vision HDR Video Recording: This is a first in any smartphone, allowing users to record and edit Dolby Vision HDR videos. This means your videos will have incredible color depth and detail, making them look more lifelike and vibrant.
Portrait Mode with Advanced Bokeh and Depth Control: The iPhone 12's portrait mode creates beautiful portrait photos by blurring the background (bokeh effect) while keeping the subject sharp. This feature, combined with depth control, allows users to adjust the background blur after taking the photo.
TrueDepth Front Camera: The front camera supports Night mode and 4K video recording as well, making it perfect for high-quality selfies and vlogs.
RAM and Storage Options
Comes with 4GB of RAM and multiple storage options (64GB, 128GB, 256GB), catering to different user needs.
5G and OLED Display
Unlike its predecessor, the iPhone 11, the iPhone 12 boasts 5G connectivity and an OLED display.
These features significantly enhance the browsing and viewing experience. Streaming videos and browsing social media on the OLED display is a noticeable upgrade from the iPhone 11's LCD panel.
iOS Updates
Apple's commitment to providing iOS updates for older models is commendable.
The iPhone 12 is expected to receive updates well into the late 2020s, ensuring your device stays current with security and feature enhancements.
Why You Shouldn't Buy iPhone 12
Subpar Battery Life
The major downside of the iPhone 12 is its battery life, especially when compared to the iPhone 11 and 13.
The integration of 5G, while beneficial for connectivity, takes a toll on battery performance.
I've had days where I needed to recharge the phone by late afternoon, a stark contrast to the all-day battery life of the iPhone 11.
The iPhone 13: A Worthwhile Upgrade
For a slightly higher price, the iPhone 13 offers superior battery life, camera enhancements, and overall performance.
The difference in daily usage is tangible, especially in terms of battery longevity and photographic capabilities.
Comparisons with iPhone 11 and 13
The iPhone 12 sits awkwardly between the 11 and 13.
While it surpasses the iPhone 11 with its OLED display and 5G support, these features might not justify the upgrade for some.
On the other hand, the iPhone 13 significantly outperforms the 12 in several areas, making it a more future-proof choice.
| Feature | iPhone 11 | iPhone 12 | iPhone 13 |
| --- | --- | --- | --- |
| Display | LCD | OLED | OLED |
| Connectivity | 4G | 5G | 5G |
| Battery Life | Longer | Shorter | Longest |
| Camera | Good | Better | Best |
| Performance | Sufficient | High | Highest |
Bottom line? A refurbished iPhone 12 offers a balance of cost and functionality, making it an appealing choice for those not requiring the latest and greatest.
However, its shortcomings in battery life and the relatively small price gap with the iPhone 13 are factors worth considering.
For more insights on refurbished phones, check out this Refurbished Phones Buyer's Guide.